Local News Reporter Discovers Cancer Early Thanks to This Perceptive Viewer
A local news reporter thanked an eagle-eyed viewer at home for reaching out to tell her she may have thyroid cancer — and they were right.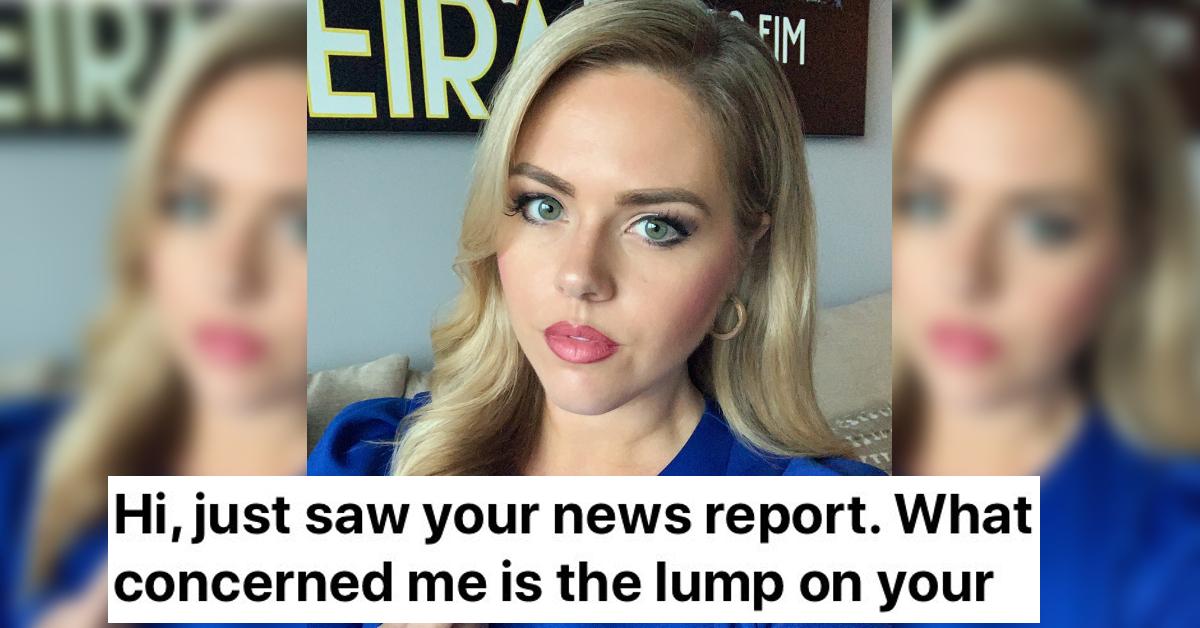 So many of us rely on reporters to give us necessary information that shapes our lives, but we rarely hear about the instances when the reporter becomes the subject of a story themselves. A WFLA local news viewer was watching a televised broadcast that featured San Diego native, Victoria Price, in front of the camera. That's when something caught the viewer's attention: Victoria's neck.
Article continues below advertisement
And no, not in a creepy way, or because the viewer fancied themselves a vampire, or because they were imaging what Victoria would look like in a turtleneck. There was actually a lump they saw that concerned them. You see, the viewer at home was diagnosed with thyroid cancer themselves, and they noticed a growth on the reporter's neck that resembled their very own.
So they decided to reach out.
A lot of times, it may feel like there's a disconnect from people we see on the internet and television from our own daily lives. There are tons of folks who are surprised I actually respond to them after they DM me or leave a comment on my social media accounts following the publication of an article or if they see me on Ghost Hunters. In my experience, a lot of people never think I'll actually respond or take the time to read their message.
Article continues below advertisement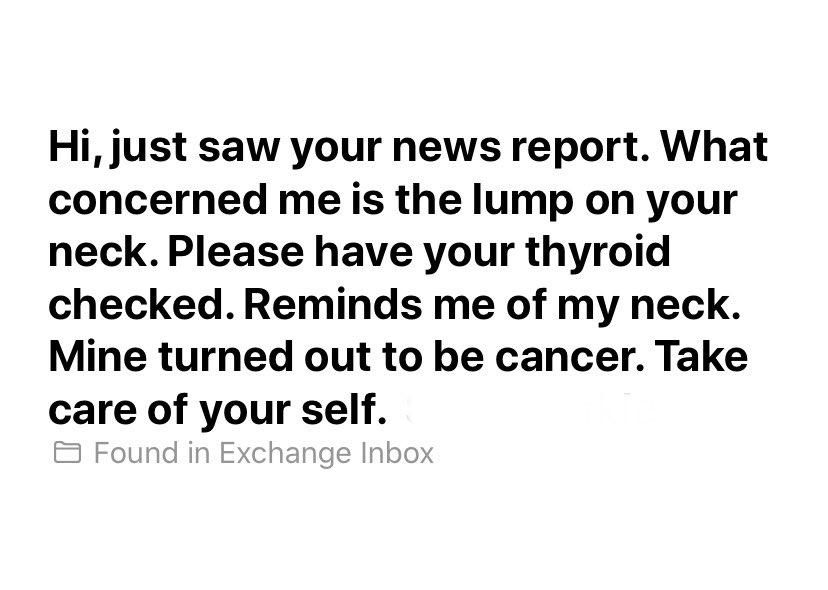 But I do, and it seems like Victoria does too. After looking through her email, she noticed the above message from someone watching one of her broadcasts. With all of the additional job responsibilities and adjustments Victoria's had to make in her new investigative position at WFLA, along with the non-stop COVID-19 health crisis coverage occurring around the clock, she had little time to care for her own health.
Article continues below advertisement
After reading the viewer's email, however, she decided to get the lump in her throat checked out — and it was good that she did. Thanks to the eagle-eyed viewer, Victoria was able to discover her thyroid cancer early and is immediately working on getting it treated.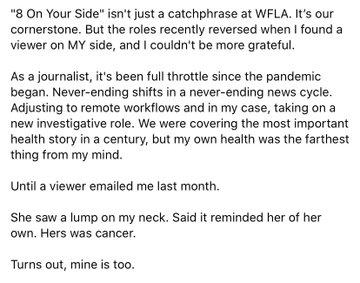 Article continues below advertisement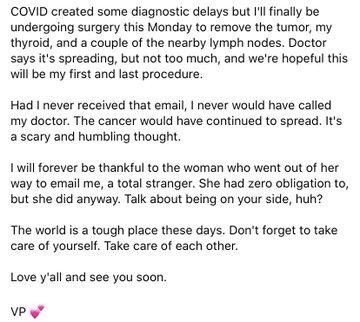 She said that while WFLA's motto is "8 On Your Side," it was nice to see that the network's mantra was a two-way street and a philosophy its viewership embraced as well.
Article continues below advertisement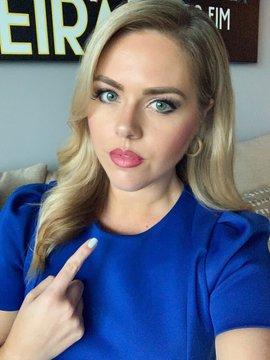 Article continues below advertisement
She gave a shout-out to the viewer at home for perceptive-ness on Twitter, and the story soon began to gain traction. It also started a conversation about thyroid cancer and other ways for people to identify early warning signs that they too might be suffering from the potentially life-threatening ailment.
Article continues below advertisement
Thyroid cancer symptoms range from having difficulty swallowing and breathing, to hoarseness and a changes in one's voice that are persistent, to swelling and pain in the neck that could eventually travel to one's head. Like many forms of cancer, if it isn't treated it could lead to even more seriously deleterious health effects, and even death.
Article continues below advertisement
The thyroid gland plays a pivotal role in our bodies and regulates our metabolism, growth, and development — not to mention a litany of other bodily functions — by releasing a stream of hormones into our bloodstream. Which is why thyroid health is so vital.