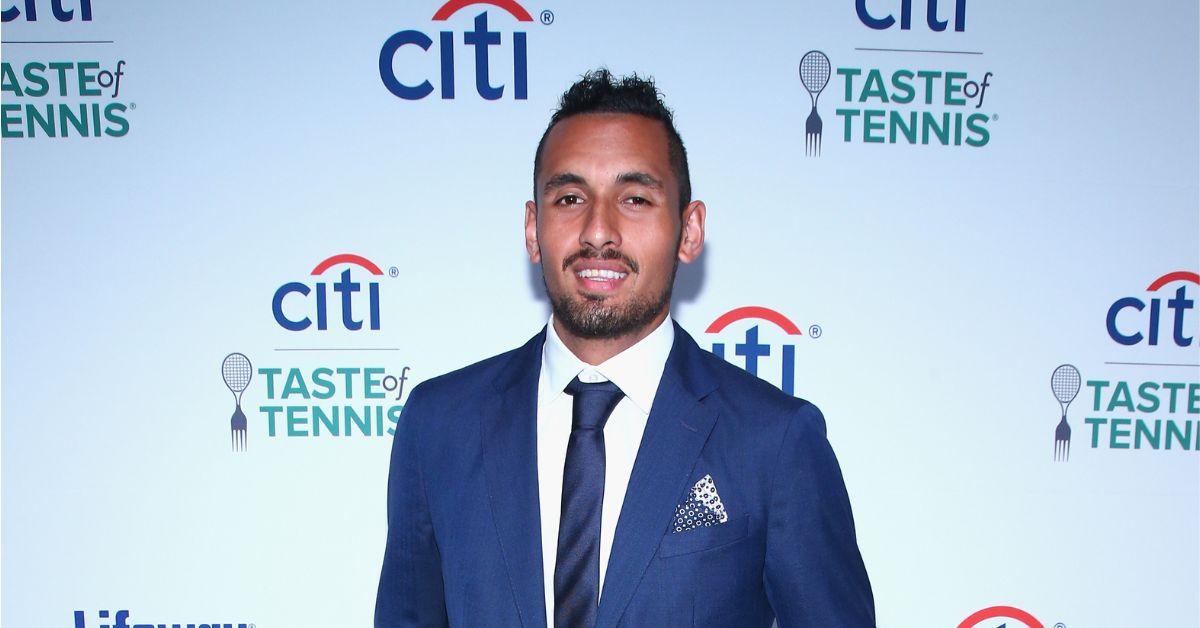 "Tennis Bad Boy" Nick Kyrgios Has a Pretty Ace Net Worth
The 2022 U.S. Open Tournament is upon us and Australian tennis champ Nick Kyrgios was spotted playing tourist with his girlfriend Costeen Hatzi ahead of his first match in Queens, N.Y. In a photo of them standing on top of the Empire State Building in Manhattan, Costeen wrote "The big," followed by an apple emoji.
Article continues below advertisement
Nick, who started playing pro in 2013, is currently ranked No. 25, per his ATP page. He's reached some impressive milestones throughout his career, including being named World No. 1 in the junior boys' singles in 2015. The year after, he ended the year at a career-high No. 13.
At age 27, it's safe to say that he amassed a pretty penny to his name through prize money. So, what is Nick Kyrgios's net worth? Keep scrolling to find out.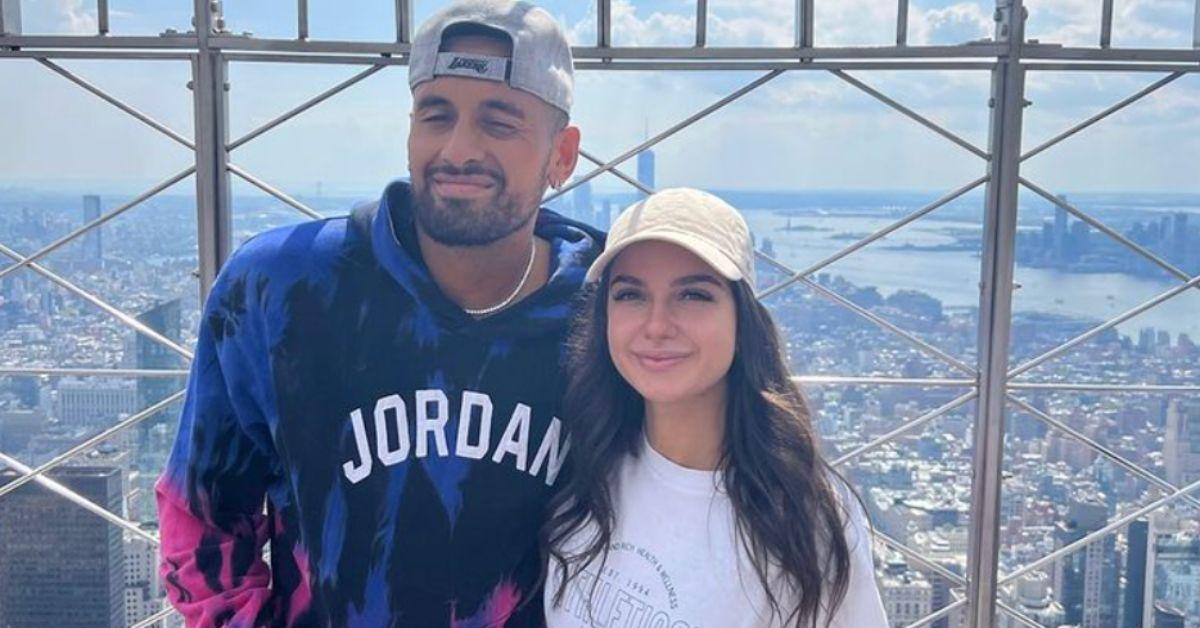 Article continues below advertisement
What is Nick Kyrgios's net worth?
Combining his prize money for singles and doubles, Nick has earned $11,823,860. In fact, $2,417,829 of that sum was earned in 2022 alone. Nick also has endorsements from big brands like Nike, Yonex, and Beats, which brings even more money into his pockets.
Per The Tennis Time, it is estimated that Nick has a net worth of approximately $15 million. With seven ATP titles under his belt, it's no wonder the tennis fiend's net worth is so high.
Nick Kyrgios
Professional tennis player
Nick Kyrgios is an Australian professional tennis player.
Birthdate: April 27, 1995
Birthplace: Canberra, Australia
Birth name: Nicholas Hilmy Kyrgios
Relationship: dating Costeen Hatzi
Education: Radford College, Daramalan College
Article continues below advertisement
In the past, Nick has made an active effort to give back. In 2020, he started a donation drive where he vowed to donate $200 for every ace he served that summer to the bushfire appeal, a fund set up to support the communities affected by the Eastern Victorian bushfires in 2019 and 2020.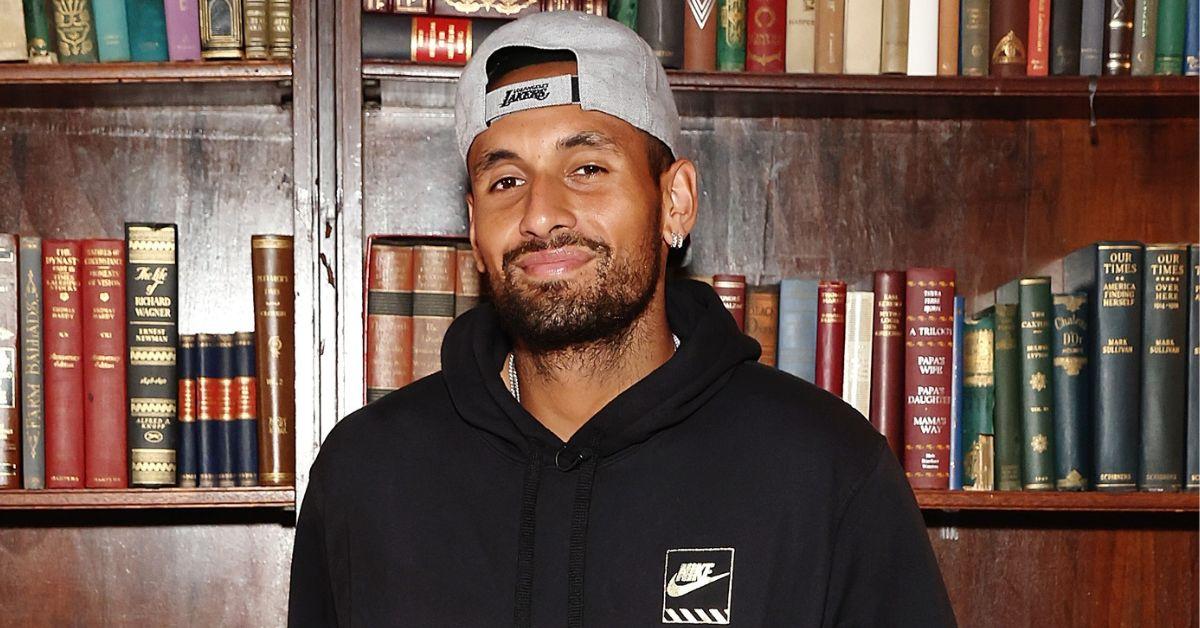 Article continues below advertisement
Nick has been dubbed a "tennis bad boy" by a number of outlets.
While Nick has some stellar serving skills, most of the media attention he's received has been linked to how he presents himself at matches. Nick is actually known for having a short temper and causing a racket at tennis tournaments. Many outlets have dubbed him a "tennis bad boy."
Per the Daily Mail, in an article that starts with, "Is this the most unpleasant man in tennis?" Nick once caused a fuss after there wasn't a white towel ready for him at the 2019 Rogers Cup. Also that year, he threw a chair onto the court while losing to Serbian pro Novak Djokovic.
Article continues below advertisement
Fast forward to March 2022, when he was called out for throwing a tennis racket in the direction of a ball boy. While at Wimbledon in June, he also allegedly spat at a spectator who was cheering for his opponent.
Why does Nick Kyrgios have to go to court?
Nick's biggest offense involves his ex-girlfriend Chiara Passari. Nick has since been summoned to an Australian court to face an assault charge after allegedly attacking her in December 2021. If convicted, he faces a maximum sentence of two years in jail, per The Canberra Times.