Has Lil Nas X Sold His Sole to the Devil With This Shoe Collaboration?
Are Nike Satan shoe real or fake? Following Lil Nas X's music video for "(Montero) Call Me By Your Name," he claims to be doing a collab with Nike.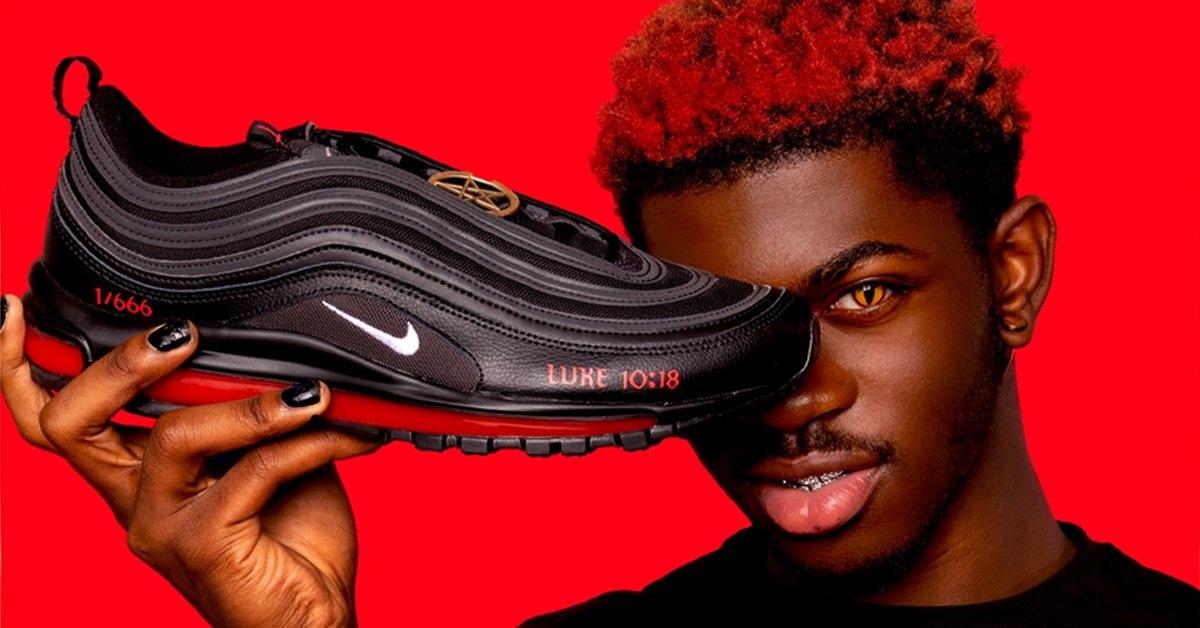 Rap icon and Twitter king Lil Nas X finally released his latest hit "(Montero) Call Me By Your Name" after several months of waiting. The rapper initially teased the song on a Snapchat story nine months prior, but now the song has arrived with a controversial new music video.
The music video includes Lil Nas X seducing Satan, but the imagery doesn't stop there! A new report suggests there might be Nike Satan shoes to accompany the video. But are the shoes real or fake?
Article continues below advertisement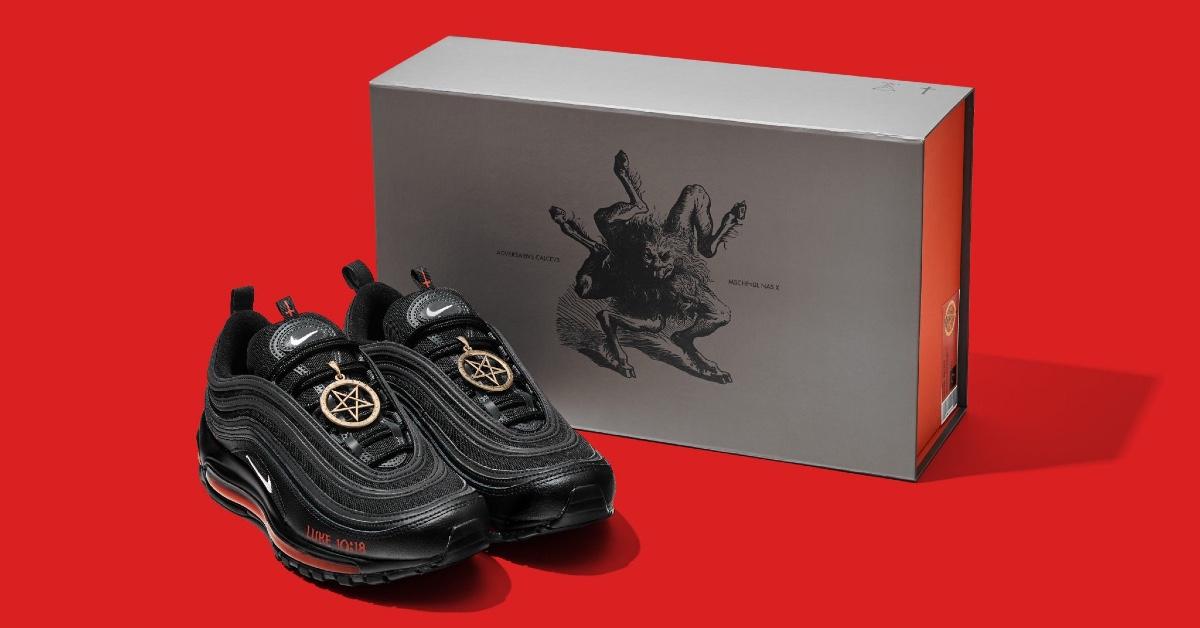 Are the Nike Satan sneakers real or fake?
The answer to whether the Nike Satan sneakers are real or fake was initially difficult to discern. TMZ reports that the sneakers will be limited edition and a collaboration with the brand MSCHF, a company known for their limited release prank items such as Nike sneakers filled with holy water and an app for making stock investments based on your astrological sign.
Article continues below advertisement
In an interview with Business Insider, the company's CEO and founder Gabriel Whaley says he prefers to not put a label on MSCHF's brand. "A brand of what? I don't know. Being a company kills the magic. We're trying to do stuff that the world can't even define." Gabriel is an enigma himself, being a West Point Military Academy dropout and briefly working for BuzzFeed. He officially launched MSCHF in 2016.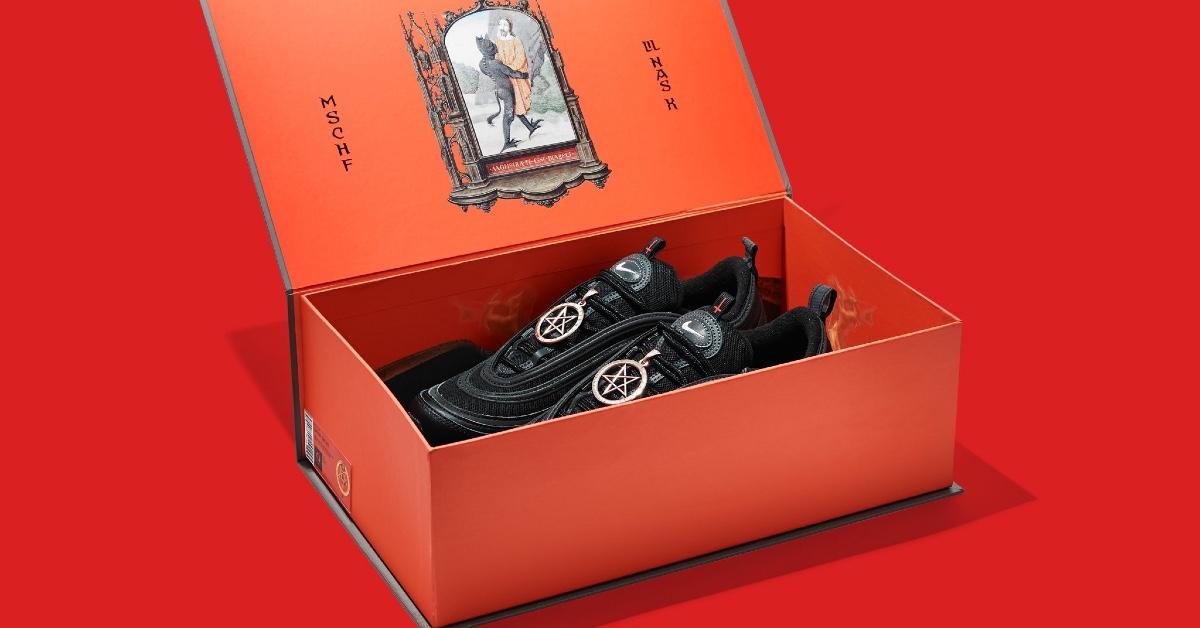 Article continues below advertisement
As of 2020, MSCHF had only 10 employees. Their products do exist, but Daniel Greenberg, the head of commerce, insists, "If we can make people a fan of the brand and not the product, we can do whatever the f--k we want. We build what we want. We don't care."
MSCHF's motto would align well with Lil Nas X's controversial music video; some people can't see past the metaphor of Lil Nas X's sexuality being seen as "a sin" and being fixated on Satan.
Article continues below advertisement
A report from Page Six gives more details on the shoes themselves, including what they look like and the best place to purchase them. The shoes are re-styled Nike Air Max '97 shoes, "[C]oming in a limited edition stock of 666 pairs, each individually numbered "x/666" in red embroidery. The kicks will also contain 66 CCs of red ink, as well as one drop of human blood."
Article continues below advertisement
Nike has made a statement about lil Nas X's Satan shoes.
It looks like the shoes are very real if you're willing to pay an exorbitant price (and hope that you're not the 667th person to reach the website.) Those complaining online about the themes of the music video seem to be driving the shoe's popularity, although Nike has publicly denied anything to do with the shoes.
Nike's statement on the Satan shoes is as follows: "We do not have a relationship with Little Nas X or MSCHF. Nike did not design or release these shoes and we do not endorse them."
Additional description of the shoes shows that stylizations on the shoe also include, "Bible scripture Luke 10:18 is also emblazoned on the side. The passage references Satan's banishment from heaven. There are also upside-down crosses and a pentagram attached to the shoe laces, as well as printed on it's sole."
Article continues below advertisement
The price of the sneakers is $1,018, and they go live on Mar. 29, 2021 at 11 a.m. ET. You can order exclusively through the MSCHF app.