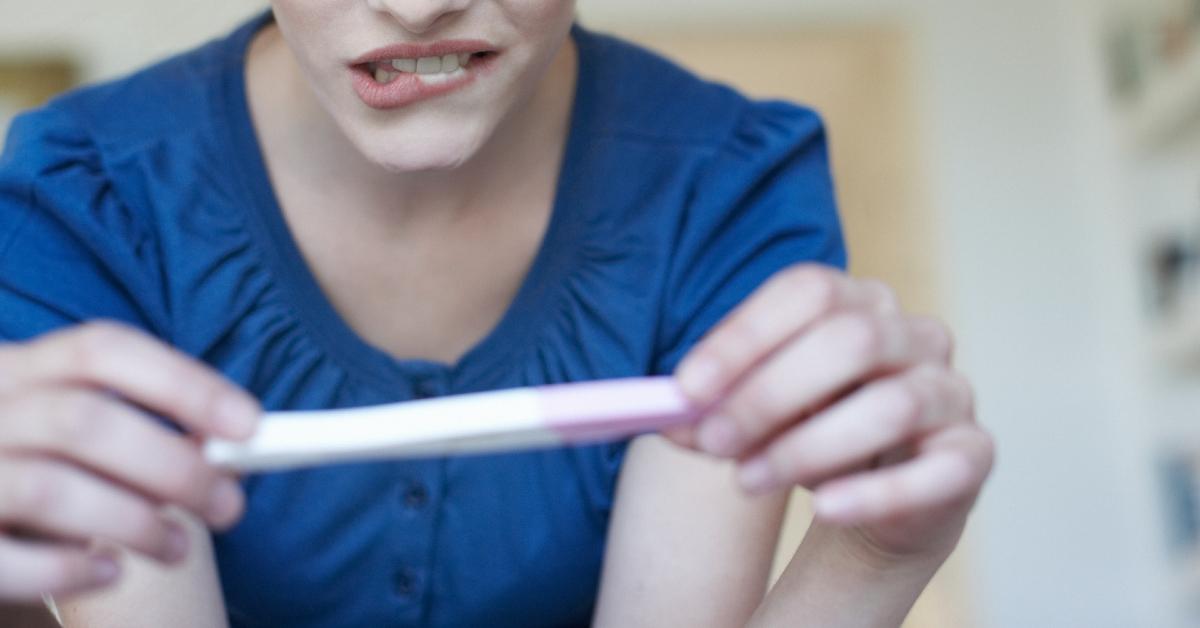 Woman Photoshops Pregnancy Test to Get Revenge on Boyfriend for Going Out with Friends
There are a massive number of Americans who say that they're either currently in, or have been a part of a toxic relationship in the past. While the word "toxic" can certainly be a broad definition, these types of relationships are generally categorized by unhealthy psychological patterns and reactions that folks have between one another creating a harmful dynamic.
Article continues below advertisement
Various types of abuse and indulging obsessive tendencies are the basis of these relationships which ultimately become a dark mental crutch for the individuals participating in said relationship. From constantly worrying about what your significant other is doing, "policing" them, downplaying their likes and interests and wanting to control aspects of their life, people end up becoming mental/emotional slaves to these toxic situations.
Which ultimately leaves you in a relationship with an individual you start to view as an enemy that you're constantly trying to come up with ways to get back at them.
An example of this can be seen in a now-viral TikTok where user Sarah Elizabeth demonstrates how she got back at a man she is seeing for choosing to ignore her so he can spend a night with "the boys."
Article continues below advertisement
At the beginning of the clip, a text overlay that reads: "Phone on DND, hope you enjoy your night with 'the boys'." The text is superimposed over what appears to be an iMessage conversation between her and her significant other.
Article continues below advertisement

Up top the text from the man reads: "Well whatever ur loss"
"As if," the blue bubble responds.
"I literally did nothing to u idk why ur being rude"
It's difficult to see what the reply to that is, but the end of the text reads: "be rude"
"Ok gn"
"Its not even 9"
"But I won't be talking to u anymore tonight"
"Aight"
Article continues below advertisement

The clip then transitions to a picture of a negative Clearblue brand pregnancy test. It displays a single line, but a series of fast-forwarded photoshop trickery makes the test appear like it is indeed, positive.
Article continues below advertisement

The TikToker copies the single line and then re-orients it position to mirror the single line. Then its placed into the "bubble" area where the test results are shown.
Article continues below advertisement

She then sends a Snapchat message to their signficant other with the image and text that reads: "Have fun babe" using the news of her being pregnant in what appears to be an attempt at ruining the man's night out with his friends for the way he handled their previous interaction.
Article continues below advertisement

Many TikTokers applauded the woman's photoshopping skills, with some offering photos of their own, legitimate positive pregnancy tests to use in similar situations to prank folks.
Article continues below advertisement

There were others who commented that they hoped the TikTok wasn't real and someone wouldn't go to such lengths to stay in a toxic relationship or get back at someone who they feel disrespected them.
Article continues below advertisement

While there were others who said that they "love[d] the toxicity."
Sarah posted yet another clip on her page that shows another way to "get back" at someone to make them think that you blocked them while still receiving their messages, and that's by disabling iMessage on your iPhone so their messages come in green on their end, an indication that one's iPhone is using an SMS protocol, rather than Apple's proprietary texting protocol.
Article continues below advertisement
What do you think? Is pranking someone about being pregnant ever cool to do? Are there some things you just don't joke about? Is indulging a toxic dynamic like this and then posting your interactions on the internet a good idea? Or do you think it's "trashy" like other commenters mentioned?