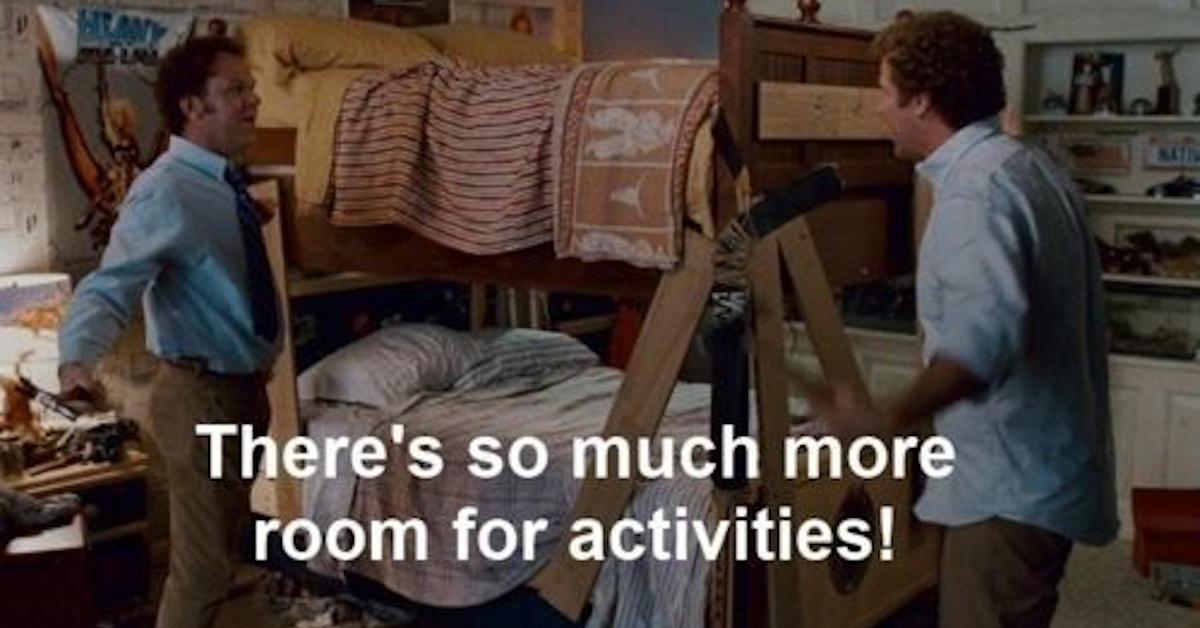 Josh Gad, the Voice of Olaf, Will Read to Your Kids for 10 Minutes a Day to Help With Self-Isolation
With tons of people having to practice social distancing and self-isolation all over the country, it's easy to get a little stir crazy. It also doesn't help that tons of daycare centers and schools are shutting down for the next couple of weeks and some of them even a little while longer than that.
That means that a lot of parents are stuck home with their kids, struggling to find ways to keep the little ones busy. Which is why these preschool activities for them to do at home are lifesavers.
Article continues below advertisement
It's one thing to just plop down in front a TV and binge watch shows for hours on end, but that's not exactly the best use of their time. You can actually use your time in the house to make sure their minds are staying sharp before they head back to school.
Kids naturally want to jump from activity to activity, but here are some things you can do to keep them occupied while you're under anti-coronavirus house arrest.
Let Olaf read them a story.
The actor went live on Twitter, donating some time out of his day to read stories in every kid's favorite cartoon character's voice, Olaf. In case you didn't know, the hilarious actor has a pretty great relationship with Disney, playing both the snowman who loves warm hugs and LeFou in the Beauty and the Beast remake as Gaston's right-hand man.
Article continues below advertisement
Use screen time to learn with ABC Mouse.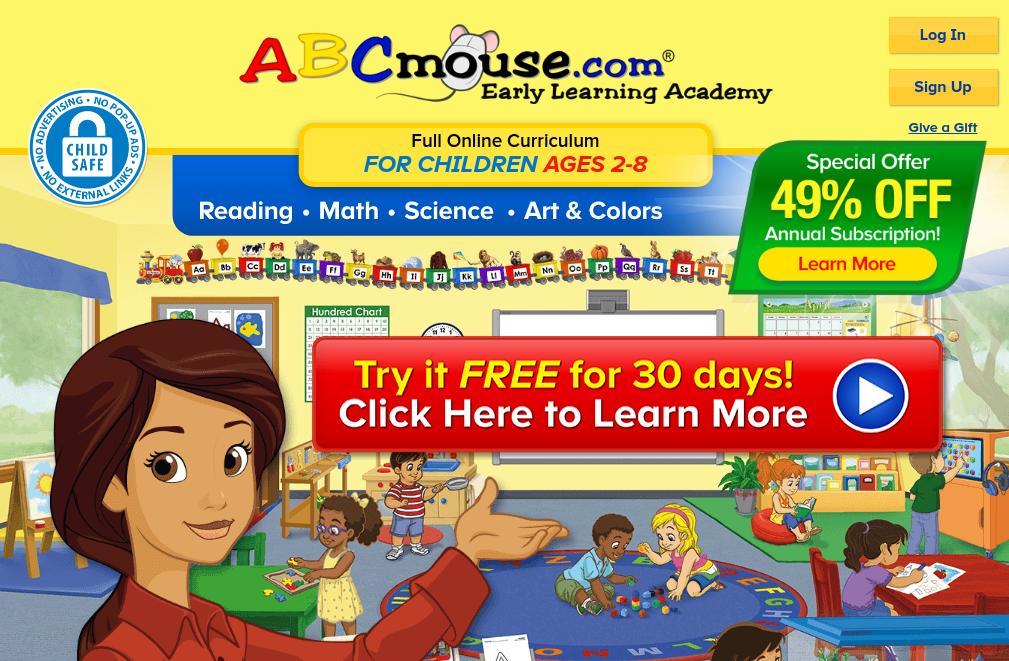 Screen time isn't exactly the best thing for kids, but the educational activities on abcmouse.com aren't tantamount to sitting your kid on an iPad and letting them watch toy unboxing videos for hours on end. A free trial gets you great resources for 30 days before you have to fork over any cash, which could be a lifesaver in a time like this.
Article continues below advertisement
Exercise with Cosmic Yoga.
Want your kid to engage in healthy habits from a young age? Why not start their morning out with nursery-rhyme themed yoga? Cosmic Yoga's a great YouTube channel that'll help keep your kids active and you could work out with them at the same time! Nothing wrong with getting them used to waking up and moving around while simultaneously having some fun.
Article continues below advertisement
Broadway may be shut down but you can put on your own show.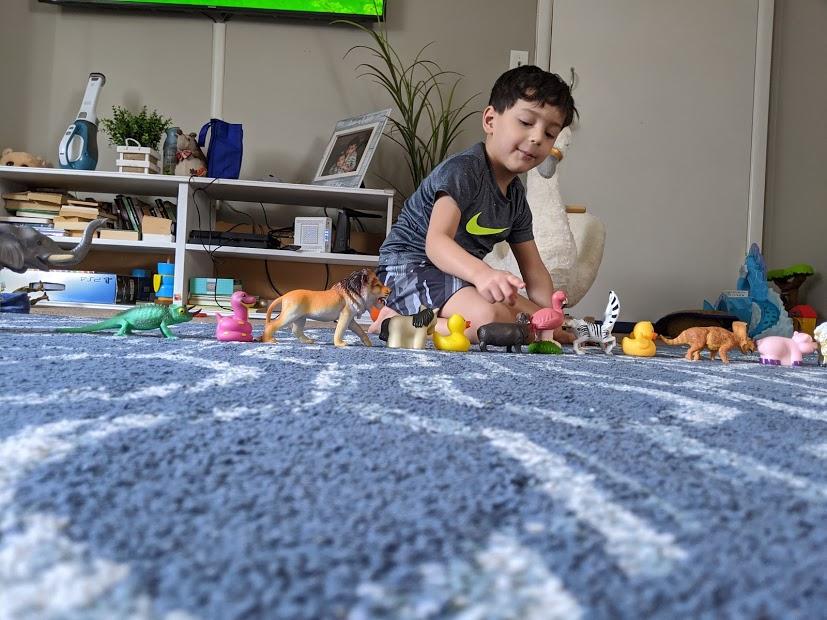 Teach your kids narrative by staging a play with their toys! Have them act out different parts, give each character their own motivations and play alongside with them. It's a great break away from screens and it forces them to flex their creative muscles. Plus, you can alter the structure of the play the following day by reversing roles, situations, etc.
Article continues below advertisement
Create your own bubble show.
Kids love bubbles. Blowing them, chasing after them and popping them; it's always a good time. But you can also teach your tykes how to make them with just some soap and water. The video above has the perfect ratio down pat.
Article continues below advertisement
Build a pillow or blanket fort.
There's something instantly comforting about building and chilling in a fort. Maybe have yourself a nice little movie night before bed in one of these, but come on, what kid doesn't love crawling into one of those cozy little havens?
Article continues below advertisement
Make setting the table a game.
It might not sound like fun, but turning it into a game where they ensure each person sitting at the table has all of their necessary utensils and glasses could be a great way to have your kid help out with chores in a "grown up" way. However, it can also help their memory from day to day to see if they can recall what goes where.
Article continues below advertisement
Create a chalk mural.
If you have access to a wall or fence outdoors that'll retain chalk marks, you can bring your kids outside to draw on the wall. Add a little razzle dazzle by creating stencils with some duct tape. Let your kids go nuts marking up the wall and when you remove the tape you'll have some clear lines and cool designs.
Article continues below advertisement
Play math games with snacks and household items.
Grab empty egg cartons and use some crackers, little toys, or bitty snacks to play counting games with stuff lying around the house.
Article continues below advertisement
Go on a scavenger hunt with picture clues.
Hide random stuff around the house, help make a list with your kids and let the games begin! Winner gets extra treats.
Article continues below advertisement
Get crafty with pizza boxes.
C.R.A.F.T. is an awesome website with plenty of cool resources. A simple one you can do after a night of ordering in some pizza is using the pizza boxes, like these robot faces. You can draw on them, or glue little beads to really sauce it up.
Article continues below advertisement
Create monster dioramas.
We loved making dioramas in school, but why not give them a body and make the ecosystem of the diorama the nasty insides of a gruesome animal's mouth? Or maybe you just make yourself a regular old diorama of a farm? The possibilities are endless!
Article continues below advertisement
Engage in active reading.
While reading a book to your kids, have them act out the actions in the book and ask them questions about the different titles they're reading. Which one did they like the most? Why? Which characters did they relate to the most?
Article continues below advertisement
Build a house of cards or dominoes.
This'll be like pulling teeth, but it'll help to teach kids concentration and they'll cackle with delight when it comes crashing down. Try dominoes to start if it's too delicate of a procedure with a card deck.
Article continues below advertisement
These are just a few ideas, but there are tons of other resources out there for parents who want to engage and interact with their kids. What're some of your favorite games to play with your kids?
Article continues below advertisement
The best way to prevent contracting or spreading the coronavirus is with thorough hand washing and social distancing. If you feel you may be experiencing symptoms of the coronavirus, which include persistent cough (usually dry), fever, shortness of breath, and fatigue, please call your doctor before going to get tested. For comprehensive resources and updates, visit the CDC website. If you are experiencing anxiety about the virus, seek out mental health support from your provider or visit NAMI.org.