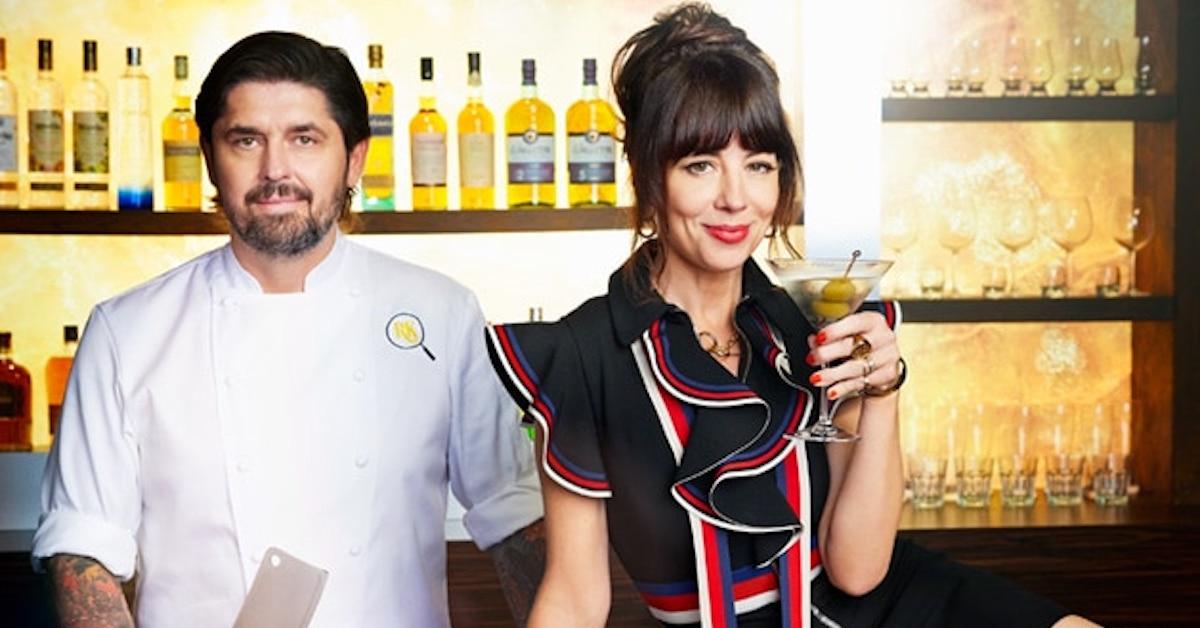 What's the Prize on 'Rat in the Kitchen'? The Contestants Have to Avoid Sabotage
Show creators and producers are getting more and more creative every time they think of new ideas for reality television. Even though there are plenty of cooking competition shows to binge-watch for all the foodies out there, Rat in the Kitchen certainly deserves its fair share of attention right about now.
Article continues below advertisement
The show allows home cooks and professional chefs to compete against each other in hard-core kitchen challenges that will possibly result in awesome prizes. They have to be able to impress Chef Ludo Lefebvre if they want to succeed and continue on. Natasha Leggero is the host of the show, making each episode even more interesting to watch. And then there's the twist: There is a "rat" among them, trying to sabotage the others.
But what is the prize at stake in each episode of Rat in the Kitchen? Read on to learn more.
Article continues below advertisement
What is the prize on 'Rat in the Kitchen'?
Like many other cooking shows that have become super popular over the last few years, the ultimate prize on Rat in the Kitchen is a ton of cash. Each challenge that contestants participate in allows them to potentially earn a little more cash; if they're able to impress Chef Ludo, money is immediately added to their fund.
Article continues below advertisement
Unfortunately for them, an undercover "rat" in the kitchen is working hard to sabotage their delicious dishes and make it difficult for them to achieve victory.
As the show's press release puts it: "At the close of each episode, both cooks and viewers will determine who they believe is the rat. If the cooks guess correctly, they win their bank but if successfully duped, then the rat walks away with the cheddar."
Clearly, if contestants follow their intuitions while also cooking tasty recipes, they'll have an awesome chance to win a ton of money on a show like Rat in the Kitchen.
Article continues below advertisement
What does 'Rat in the Kitchen's' host Natasha Leggero think about the show?
The contestants who are cooking dishes on Rat in the Kitchen are obviously focused on winning awesome cash prizes as they participate. What about the show's host, Natasha? She openly discussed her role with Mashed and had a lot to say. When asked about working with Ludo, she said, "Ludo was great. He's extremely serious about food and about cooking."
Article continues below advertisement
She continued, "One thing I really thought was funny about him too is, we would hang out, and we would always go to the same Thai restaurant. He's a world-renowned chef who's not necessarily a foodie. He wanted to know that he was going to have something good to eat and it's not like he was needing to explore all of the city. From talking to him, he has a huge cookbook collection, and he studies cooking and studies all these old recipes."
This bit of information about Ludo is pretty surprising!
With Natasha hosting and Ludo judging, this show is bound to land a second season. So far there is no official announcement about Season 2 just yet, but there's a good chance it will be back if critics and audiences can agree that Season 1 is worth watching.
Rat in the Kitchen premieres on March 31, 2022, at 9 p.m. EST on TBS.