From New Breakfast Burritos to Triplelupa, Taco Bell Is Revolutionizing Their Menu
From a slew of brand new breakfast items, to the infamously delicious Triplelupa, here are all the new menu items you can get from Taco Bell.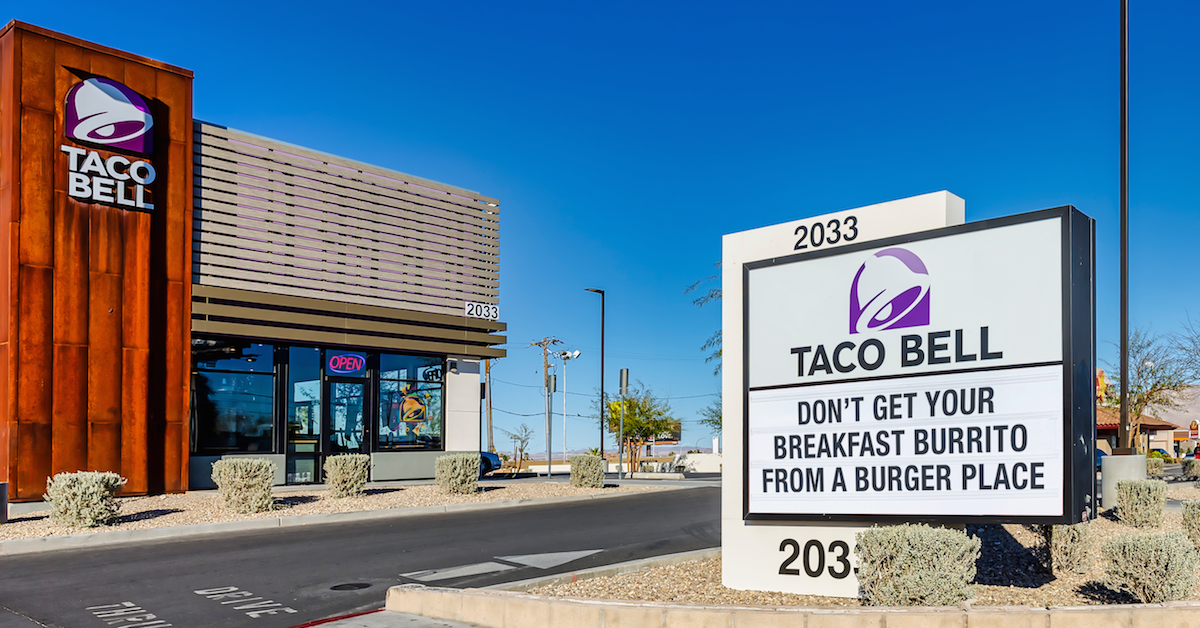 Although COVID-19 is tearing through the human race, the ice caps are melting, and the Presidential race isn't looking too hot at the moment, Taco Bell is truly thriving. The Mexican-inspired fast food chain is undergoing a major glow-up, and expanding their menu with several delicious new items.
So if you're looking to stress-eat something delicious while the world slowly crumbles into a pit of despair, check out Taco Bell's new drool-worthy menu items, which are available as of March 12.
Article continues below advertisement
Triplelupa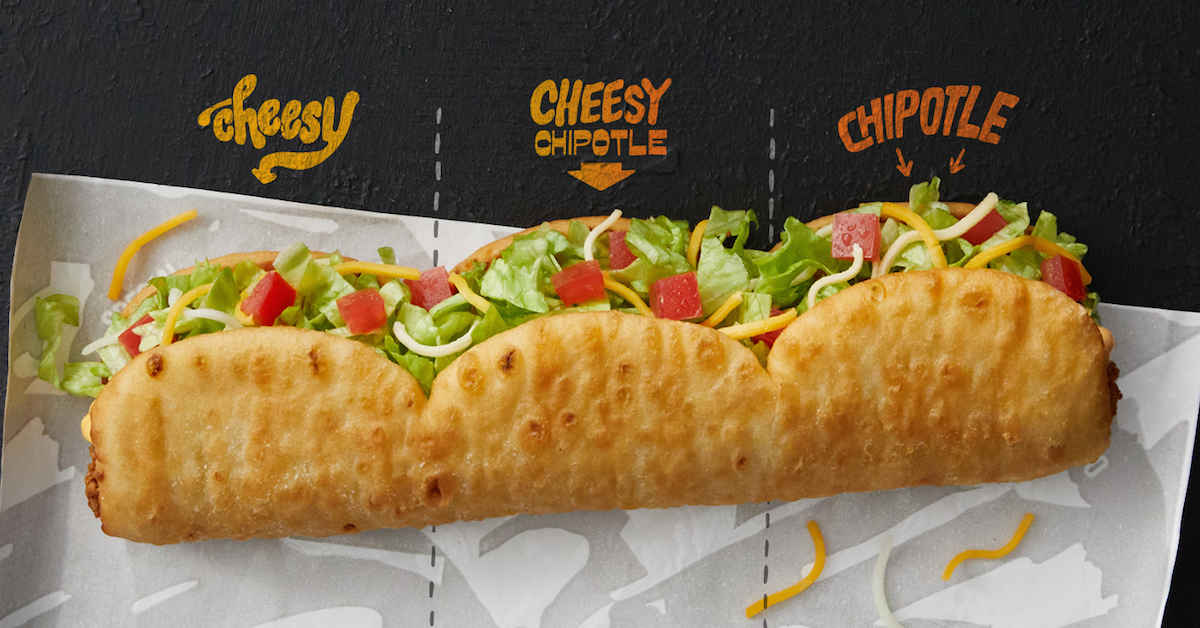 Taco Bell just stepped up their Chalupa game by multiplying it times three — the chain is now serving the Triplelupa, which features three mini Chalupas of all different flavors. It includes: Nacho Cheese, Chipotle, and Cheesy Chipotle, which combine to create longest shell in T-Bell history. It's now available for a limited time at participating locations for $3.49, so get it while it's still hot.
Cheesy Toasted Breakfast Burrito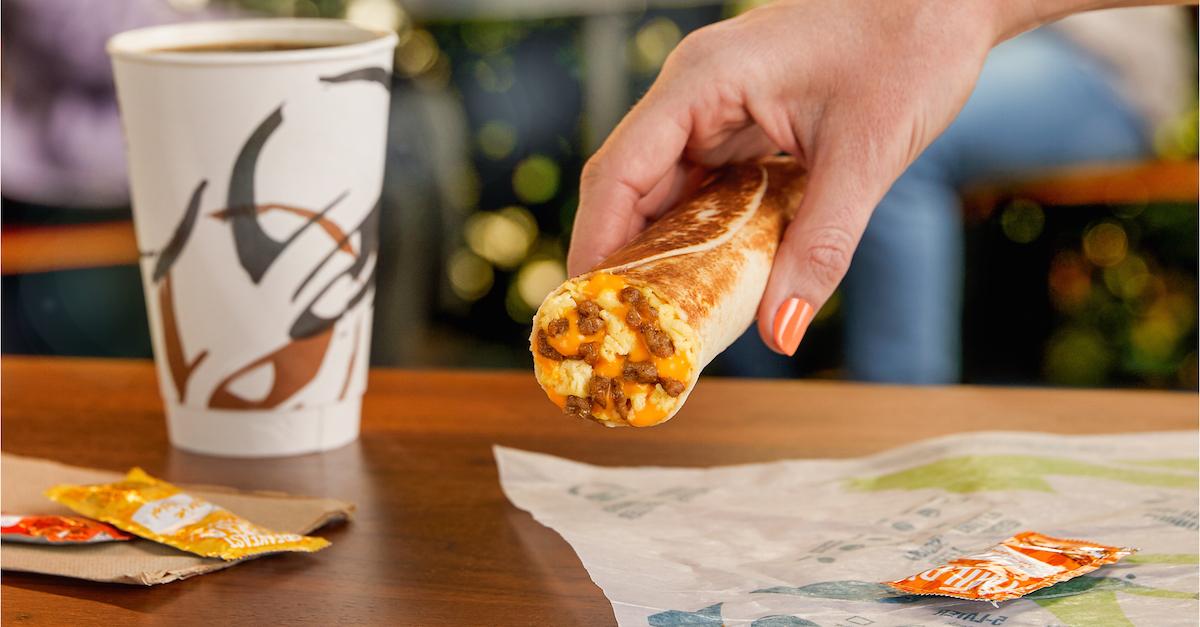 Rivaling Wendy's new breakfast menu, Taco Bell just introduced three breakfast burritos to their menu, to prove that their take on the popular breakfast staple is the best. The Cheesy Toasted Breakfast Burrito starts at $1, and it's every SEC lover's dream, combining eggs, nacho cheese sauce, and sausage, making for a totally crave-able on-the-go breakfast.
Article continues below advertisement
Grande Toasted Breakfast Burrito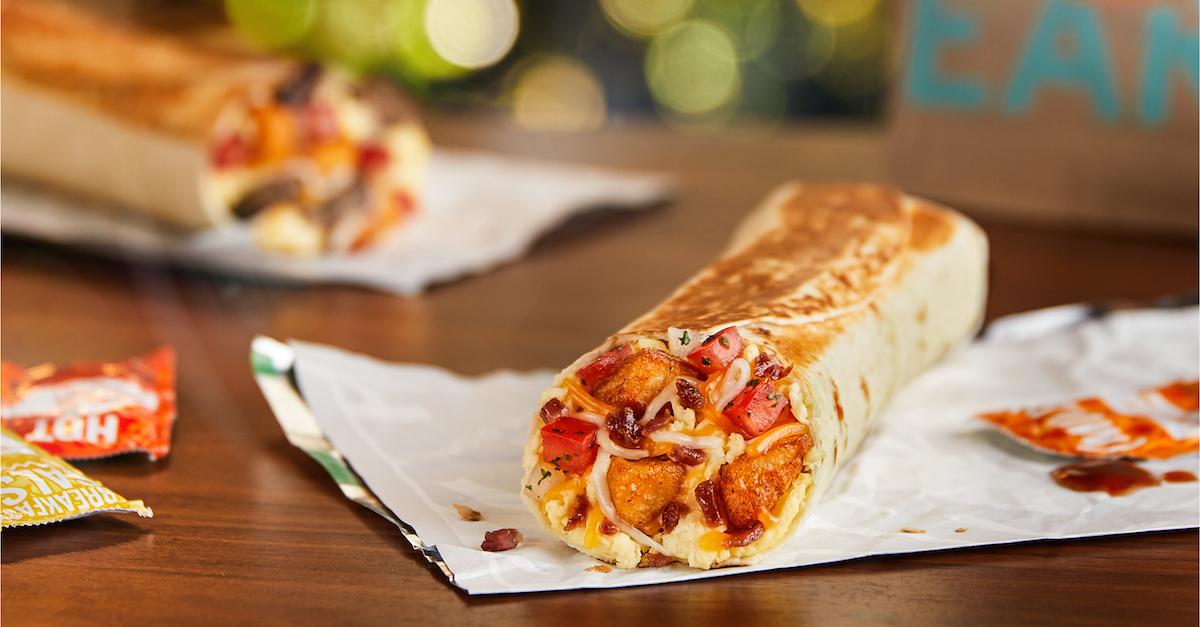 Next we have the Grande Toasted Breakfast Burrito, boasting a double serving of scrambled eggs, three different types of cheeses, potatoes, pico de gallo, and a choice between bacon or sausage. It costs $2.79 on its own, and $4.99 as a "combo," which is accompanied by a crispy hash brown and medium soft drink. If steak is your protein of choice, however, it costs $3.49 on its own and $5.69 as a combo.
Article continues below advertisement
Hash Brown Toasted Breakfast Burrito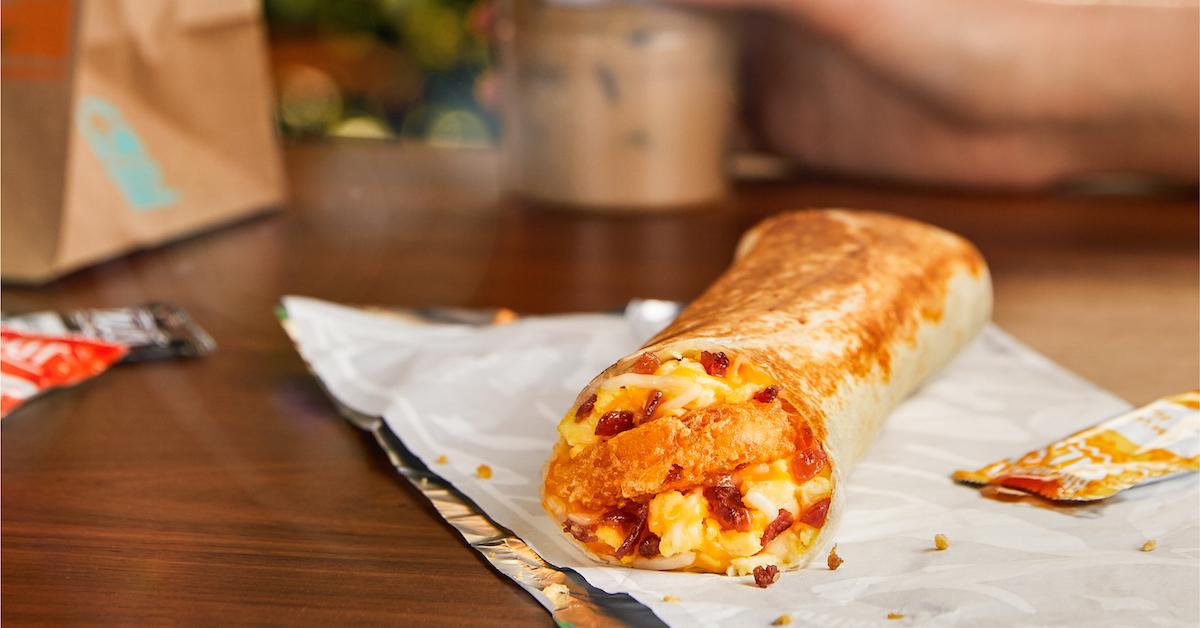 Finally, the Hash Brown Toasted Breakfast Burrito stuffs your choice of bacon or sausage, eggs, three types of cheeses, and a hash brown into a crispy tortilla for $1.99. If ordered as a combo, it comes with a second hash brown on the side, as well as a medium soft drink, coming out to $4.19.
Article continues below advertisement
Veggie Mode
Taco Bell's Veggie Mode isn't introducing new items to the menu — per se — but it's a brand new feature on the chain's self-service kiosks that essentially highlights all 50 American Vegetarian Association-certified food items. Customers can now simply single-swipe to see all 50 plant-based food items on the menu, with the ability to customize items as needed. Take a moment to watch the video above, to see how it all works.
Article continues below advertisement
Taco Bell can cure just about anything, so it goes without saying that the arrival of these new menu items is coming at the perfect time. A visit to T-Bell is definitely at the top of my list for this weekend, and since there are so many items I need to try, a Mukbang is definitely in order — luckily, a food coma will help pass the time amidst a long self-quarantine session.