Will Audiences See Nurse Tisa Stick Around Until the End of Season 3 on '1000-Lb Sisters'?
On '1000-Lb Sisters,' nurse Tisa is hired to take care of Tammy Slaton and is treated poorly by her. Will she quit before the end of Season 3?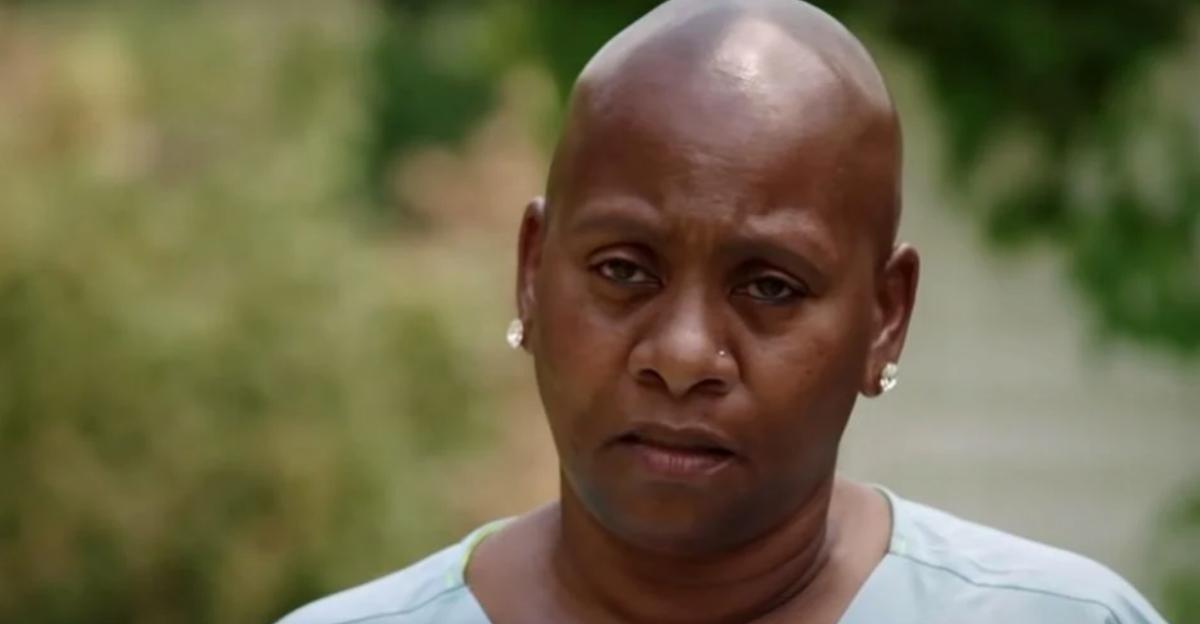 When 1000-Lb Sisters star Tammy Slaton went to rehab for food addiction, she ended up losing 60 pounds but cutting her stint short before hitting her 100-pound goal. Her family did not think she was ready to leave the facility, but once Tammy made up her mind that she was done with rehab, there was no way she would continue to be successful there and lose more weight.
Article continues below advertisement
Amy Slaton knew that she didn't want to take care of Tammy while also raising her son Gage and made new arrangements for her sister. So Amy decided that Tammy would have to get a home health aide to stay on track with her diet and workouts. Nurse Tisa was first introduced to viewers in Episode 3 of 1000-Lb Sisters, and even though fans think that Tisa could really help Tammy, many feel she won't last long. Keep reading to find out why they believe the nurse may soon be heading for the hills.

Article continues below advertisement
Tammy treats nurse Tisa poorly on '1000-Lb Sisters.'
When nurse Tisa first arrives at Tammy's house, things do not go smoothly at all. It's apparent to viewers that Tammy isn't too thrilled that Tisa is even there. Tammy even says, "I wouldn't say I'm excited to have a stranger in my house, going through all my things." While Tisa and Tammy are talking about the meal prep, Tammy gives the nurse a hard time. At one point, even Amy doubts that the nurse would last long in her role because of the way Tammy treats her.
Amy says to the camera, "Tammy and Tisa are having a discussion about the meal prep, but Tammy, of course, has to give her an attitude. The whole idea of getting a home health nurse is to make lives easier for Tammy and me, but if Tammy and Tisa can't get along, there ain't no way for this to work." After watching the way, the reality star treats Tisa in Episode 3, some fans are thinking she isn't going to stick around for too long. Some are even placing bets on Reddit.
Article continues below advertisement

"Place your bets," one fan wrote. "She seems cool and easygoing, and I think she's building a good rapport with Tammy, but we know her client won't stay on good behavior for long, and everyone has their limits."
Tammy starts throwing a tantrum because she doesn't have anything she wants to eat. Tisa doesn't react and just waits until the blowup is over. After that, Tisa tells the camera, "Once she gets mad like that, and she don't have the things that she wants, you gotta kind of push her."
Article continues below advertisement
Tisa goes on to say, "I don't want her to never say that, 'I can't.' That's not gonna go. She can do it." Some fans think that Tisa will stick around and will be great for Tammy. Another member on Reddit said, "She's doing a great job and is probably built to last, but I think she's Tam Tam's best hope at this point."
Another commented, "Honestly, Tisa is a professional. I see her lasting a while, and if she gets fired it's because Tammy finally realizes she can't manipulate her."
Tammy refuses to follow any orders from nurse Tisa in Episode 4 of '1000-Lb Sisters.'
In a sneak peek of Episode 4 of 1000-Lb Sisters shared by TLC, Tammy is being stubborn again with nurse Tisa. Tisa is trying to get Tammy to get up out of her wheelchair and explains to the camera that it's her mission to get the TLC personality to walk. Most of the trailer for the forthcoming episode shows Tisa trying to get her up and walking around. She suggests to Tammy that she should try walking to her mailbox. However, Tammy shuts Tisa's idea completely down.
Article continues below advertisement
Then when Tisa asks how Tammy will put on her swimsuit and go to the pool when she can't even walk to the mailbox, Tammy quickly tells Tisa she isn't interested in going to the pool anyway. Tammy, in a confessional, tells the producers that Tisa's pushiness will backfire and cause her to just shut down, and that's what basically happens. The 35-year-old folds her arms, looking in the opposite direction of Tisa, and refuses to speak with her anymore.
It will be interesting to see if Tammy starts to listen to nurse Tisa as the rest of Season 3 unfolds.
Watch 1000-lb Sisters on Mondays at 10 p.m. EST on TLC.