'The Good Doctor' Staying on Call For Season 6 — Here's Everything We Know So Far
ABC's 'The Good Doctor' is returning for Season 6! Here's what we know about Season 6 and what's coming up in the remainder of Season 5.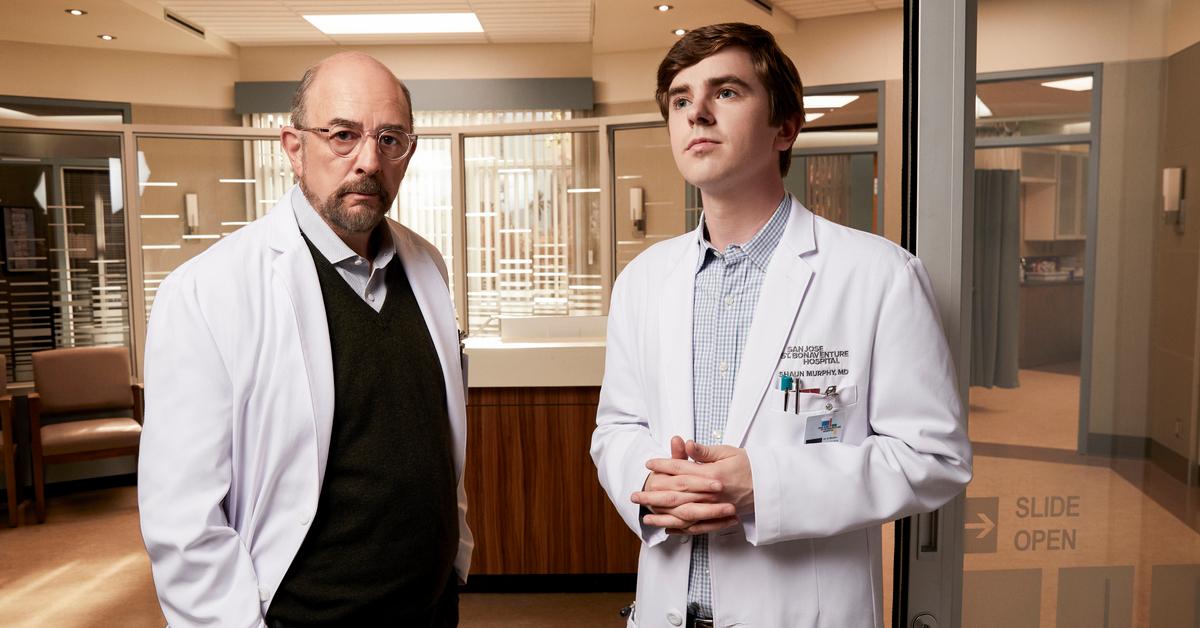 ABC is keeping The Good Doctor on for another shift! On March 30, 2022, the network officially confirmed The Good Doctor was renewed for Season 6 — before Season 5 has even finished airing. That's great news for fans who have come to embrace the medical drama which earned Freddie Highmore a Golden Globe Award nomination for his performance as the autistic Dr. Shaun Murphy.
Article continues below advertisement
A sixth season means that Shaun and his colleagues can continue saving lives at the hospital, and off the clock, Shaun and his love interest Lea (Paige Spara) will actually get to keep working toward a future together. Here are all the details currently known about The Good Doctor Season 6, and some educated guesses based on what's been happening in Season 5.
What's happening in 'The Good Doctor' Season 5?
The fifth season of The Good Doctor has been one of the show's most dramatic, with St. Bonaventure Hospital being purchased by Ethicure at the start of the season. Represented by Salen Morrison (Rachel Bay Jones), the company served as a corporate nemesis for Shaun and his team through the first 10 episodes of Season 5.
Article continues below advertisement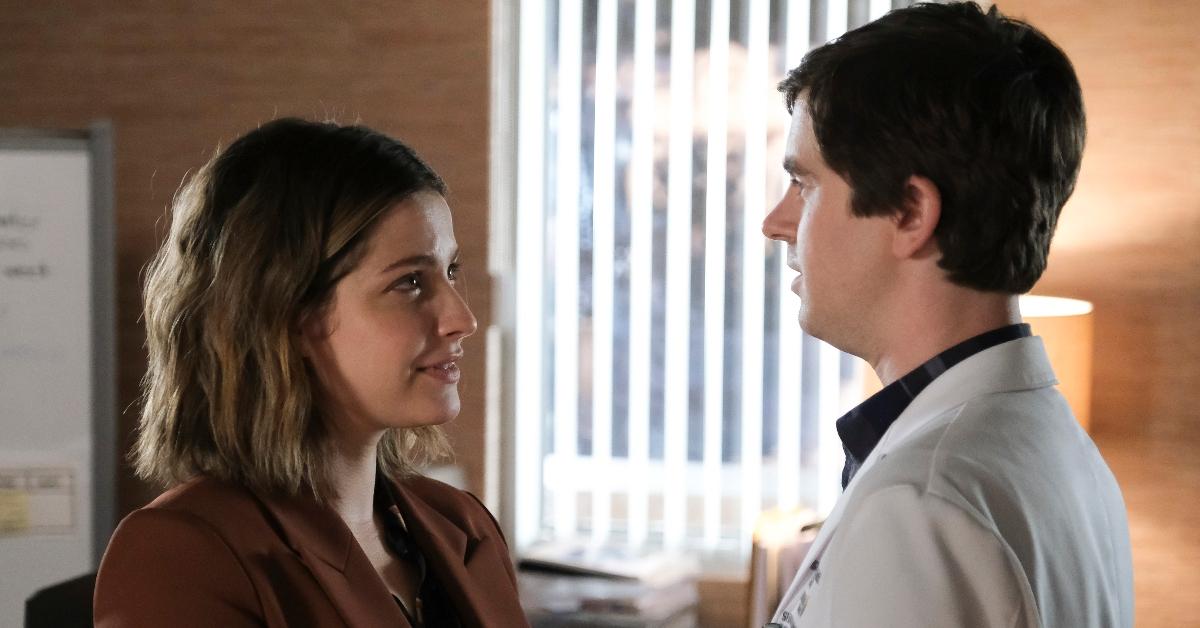 Even bigger bombshells were dropped in characters' personal lives, though. Shaun and Lea's relationship hit another rough patch in Season 5, which culminated in her moving out in the episode "Rebellion." Luckily for viewers, they reconciled in the very next episode. Despite that, Shaun and Lea decided to postpone their wedding. Maybe it'll happen in Season 6?
Article continues below advertisement
Then there was the curious case of Dr. Mateo Rendón Osma (Osvaldo Benavides), who didn't even complete one full season as a series regular. That wasn't good news for Dr. Audrey Lim, who saw another romantic relationship end when she dumped Mateo in "Crazytown." But don't worry: Christina Chang's status with the show is much clearer.
The April 4 episode, entitled "Growing Pains," has good news for at least one couple. ABC's official synopsis for the episode teases that Dr. Morgan Reznick (Fiona Gubelmann) "looks to take the next step" in her relationship with Dr. Alex Park (played by series executive producer Daniel Dae Kim). So, things might start looking up around St. Bonaventure in the rest of Season 5!
Article continues below advertisement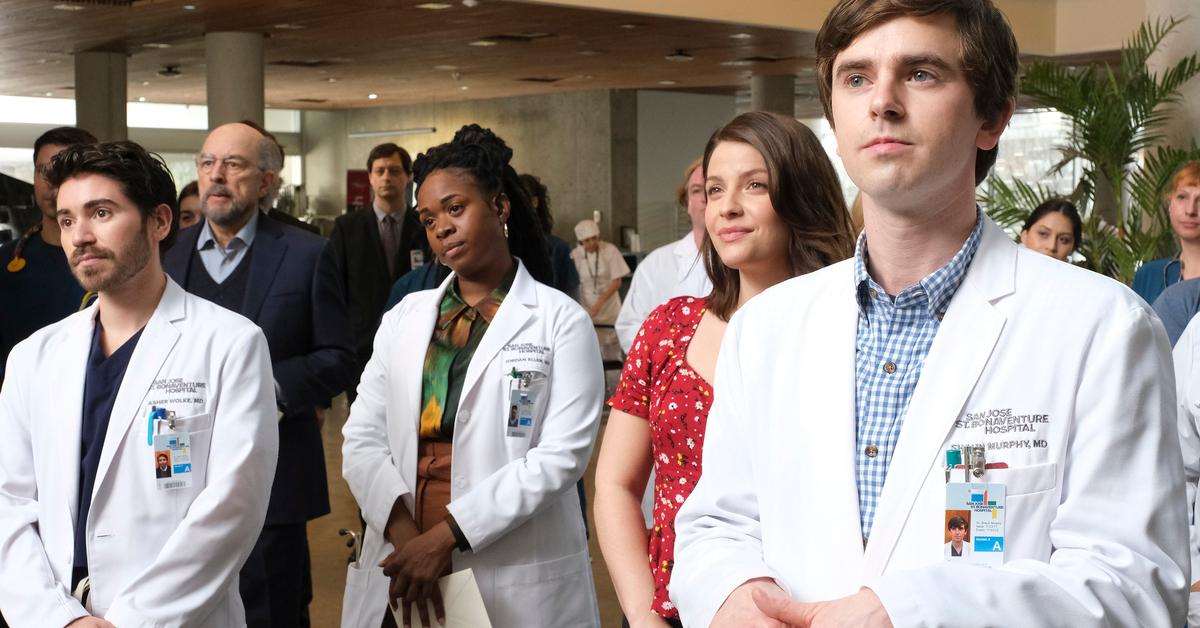 When will 'The Good Doctor' Season 6 premiere?
Though ABC confirmed that The Good Doctor Season 6 is happening, the announcement did not come with an official premiere date. Based on when past seasons have started, it's likely that Season 6 is going to premiere in September 2022. The only season not to start in September was Season 4, which was delayed until November due to the COVID-19 pandemic.
Article continues below advertisement
Every season has had at least 18 episodes, with the last three seasons consisting of 20 installments, so fans can expect to get somewhere between 18-20 new episodes in Season 6. There's no reason for ABC to order any less than that when The Good Doctor is still one of the network's most popular scripted series.
As for The Good Doctor Season 6 cast, there's no indication that anyone else will be departing the show just yet. Highmore is obviously returning as Shaun, and though Richard Schiff's Dr. Aaron Glassman seemed to be leaving, the character hasn't gone anywhere. That's great news because the series (and Shaun) wouldn't be the same without him. With eight more episodes left in Season 5, though, other characters could still head for the door.
The Good Doctor airs on Mondays at 10 p.m. EST on ABC.