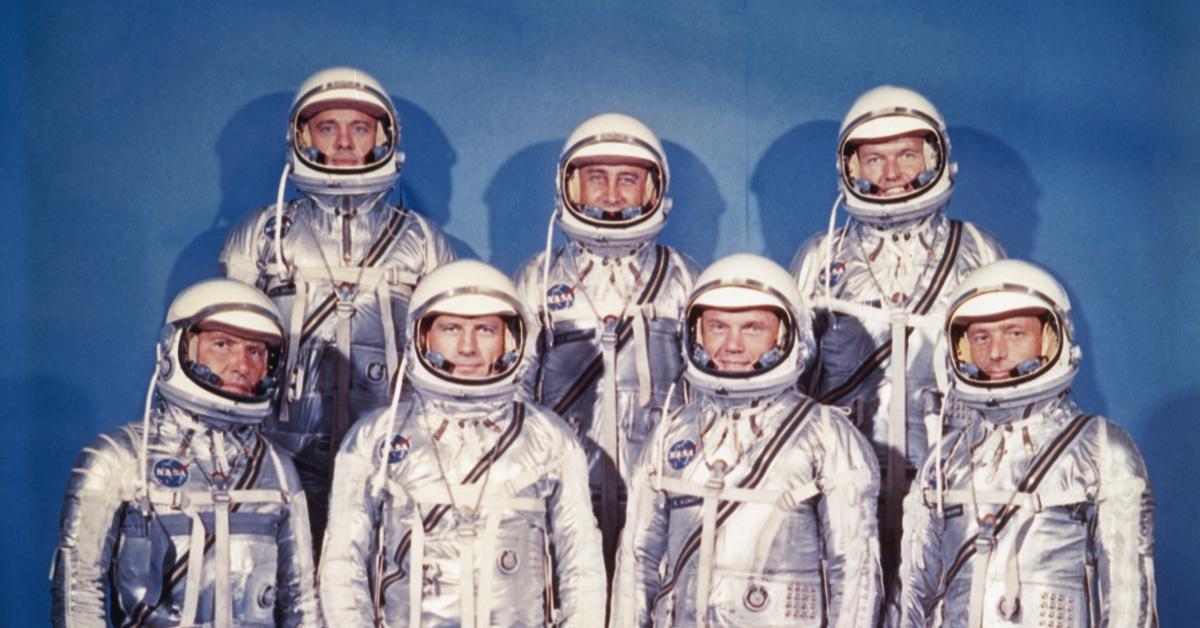 'The Right Stuff' Tells the Story of the Mercury Seven — Here's a Look at the Cast
'The Right Stuff' is coming to Disney Plus later this year. Here are the stars playing the Mercury Seven, and a glimpse at the astronauts themselves.
Those of us who can never get enough space-related content have another project to celebrate: The Right Stuff is coming to Disney Plus! Based on Tom Wolfe's book of the same name, The Right Stuff follows the journey of the Mercury Seven — seven astronauts who rocketed into space and into immediate fame as a result of their career path. Each of the members of the Mercury Seven has been perfectly cast for the new series — here's a quick look at The Right Stuff cast.
Article continues below advertisement
Patrick J. Adams as John Glenn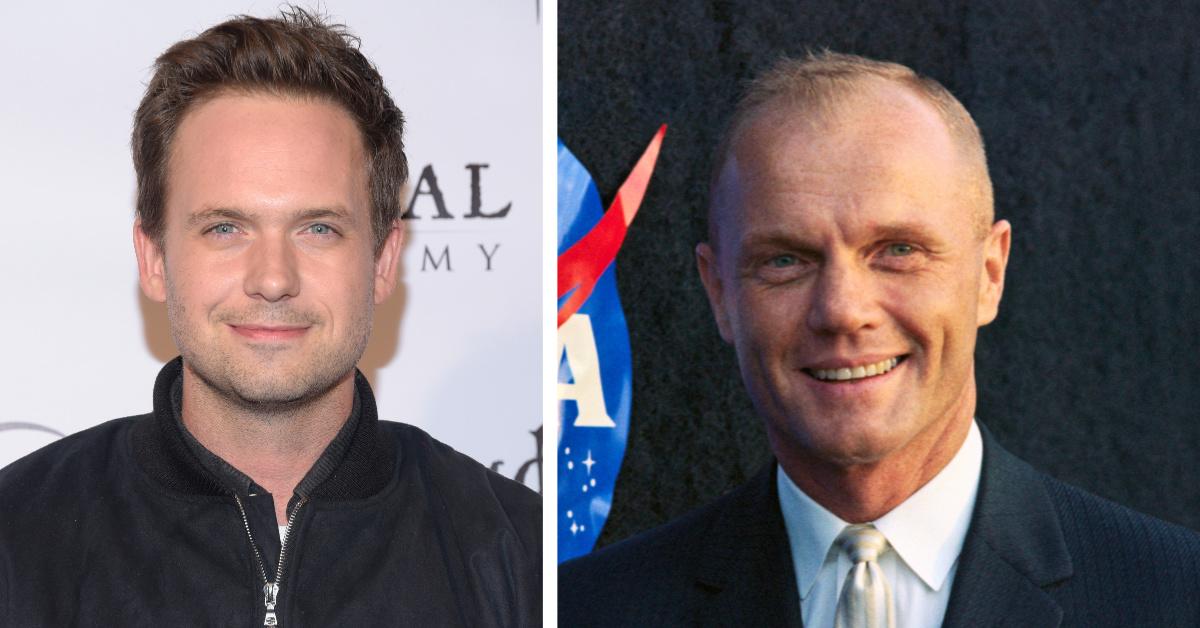 Patrick was cast in the series' lead role back in May of 2019. This will be his first series-regular role since playing Mike Ross in Suits. In addition to his acting career, Patrick is also an avid photographer — he owns more than 25 cameras!
Obviously, Patrick has pretty big space boots to fill as he's playing one of the most well-known astronauts of all time. John Glenn's rivalry with Alan Shepard — each jockeying for the position as the first man in space — is at the center of the series.
Article continues below advertisement
Jake McDorman as Alan Shepard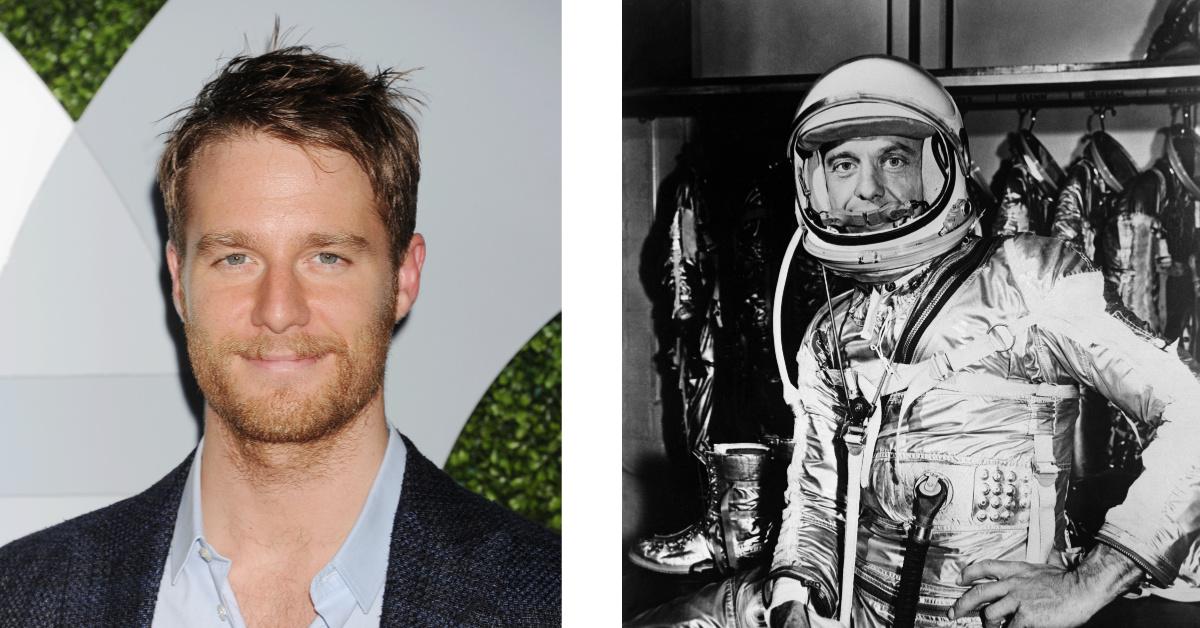 You might recognize Jake McDorman best from his role as Brian Finch in the CBS comedy-drama Limitless. He also played Avery, Murphy Brown's son in the short-lived Murphy Brown revival.
Alan Shepard became the first American to travel into space in 1961 — a feat that will undoubtedly be covered in the series.
Article continues below advertisement
Michael Trotter as Gus Grissom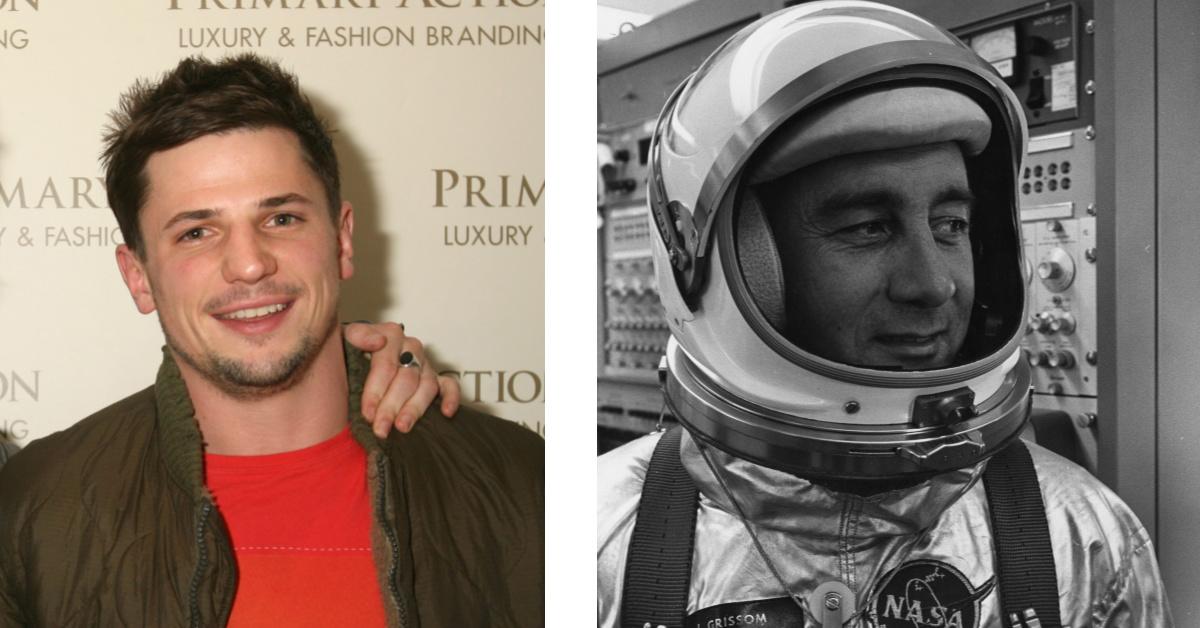 Michael's acting career spans more than 15 years. He has appeared in several short films and has also had bit roles in TV series such as Ray Donovan, It's Always Sunny in Philadelphia, and Bones. The Right Stuff isn't his only big project this year — he'll also be in The Evening Hour, a film adaptation of Carter Sickels' 2012 novel.
Article continues below advertisement
Gus Grissom was the second American to fly in space, and the first American to do so twice after he replaced Alan Shepard as the command pilot for Gemini 3. During the Apollo program, Gus was very outspoken about the technical deficiencies of the spacecraft in the program, earning him the nickname "Gruff Gus."
Article continues below advertisement
James Lafferty as Scott Carpenter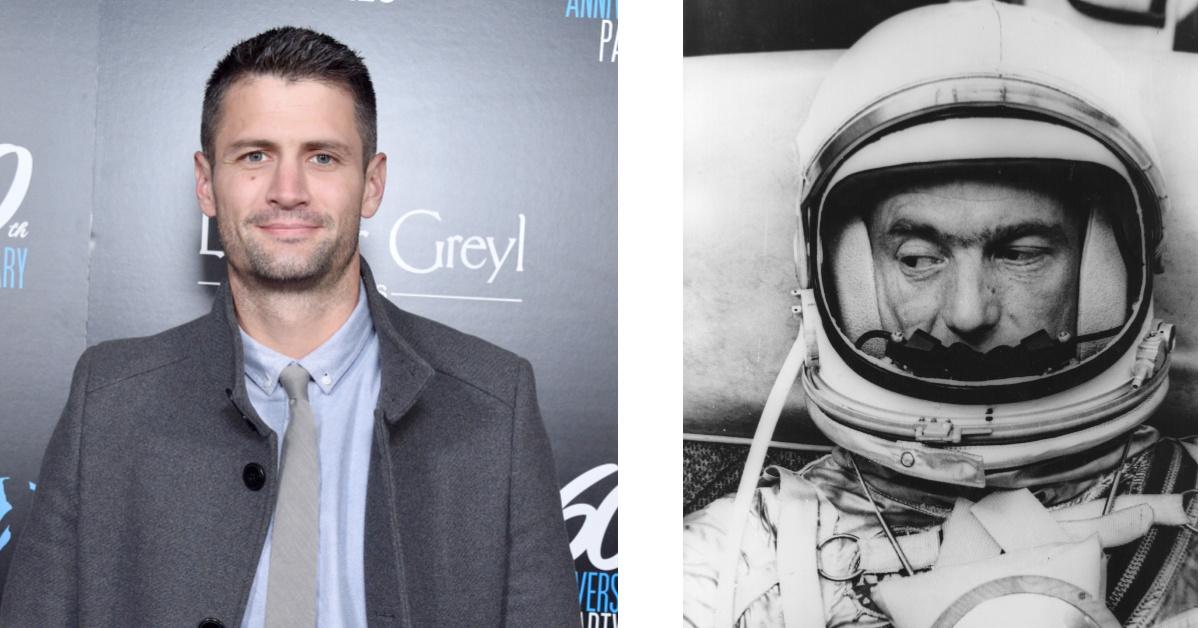 James was offered the breakout role of One Tree Hill's Nathan Scott when he was only 18 years old. Before that, he had worked as an uncredited extra in shows like Beverly Hills, 90210, and Dr. Quinn, Medicine Woman. More recently, he played Ryan in The Haunting of Hill House.
Article continues below advertisement
Scott Carpenter was considered one of the most physically fit people who tried out to be one of the first astronauts — he had the lowest body fat, scored highest on the treadmill and cycling tests, and could hold his breath the longest. Interestingly enough, he smoked a pack of cigarettes every day from 1943 to 1985.
Article continues below advertisement
Aaron Staton as Wally Schirra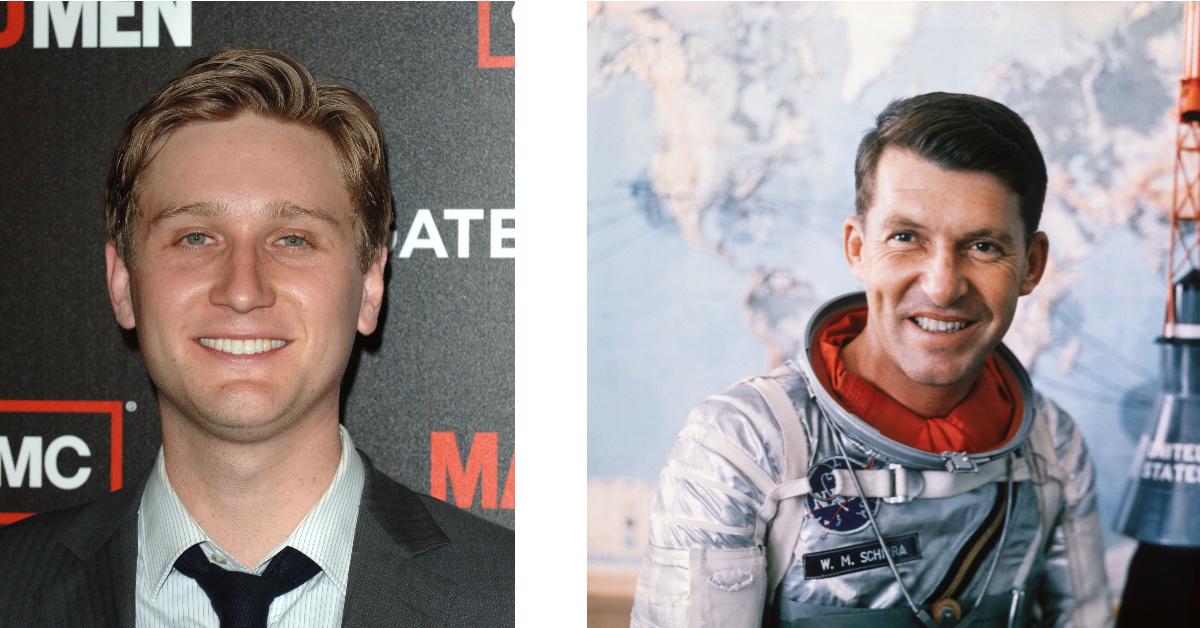 Aaron has had two incredible roles already — he played Ken Cosgrove in AMC's Mad Men and also portrayed Cole Phelps in the video game L.A. Noire. According to The Hollywood Reporter, Aaron kept Ken's infamous eye patch as a souvenir from his time on Mad Men.
Article continues below advertisement
While a member of the Mercury 7, Walter "Wally" Schirra worked on the life-support systems and the pressurized flight suit. He also worked with John Glenn on the capsule design. Later, during Project Gemini, Wally played a prank on flight controllers when he reported seeing "a command module and eight smaller modules in front" flying through space, then playing "Jingle Bells" on a harmonica he had smuggled onboard.
Article continues below advertisement
Colin O'Donoghue as Gordon Cooper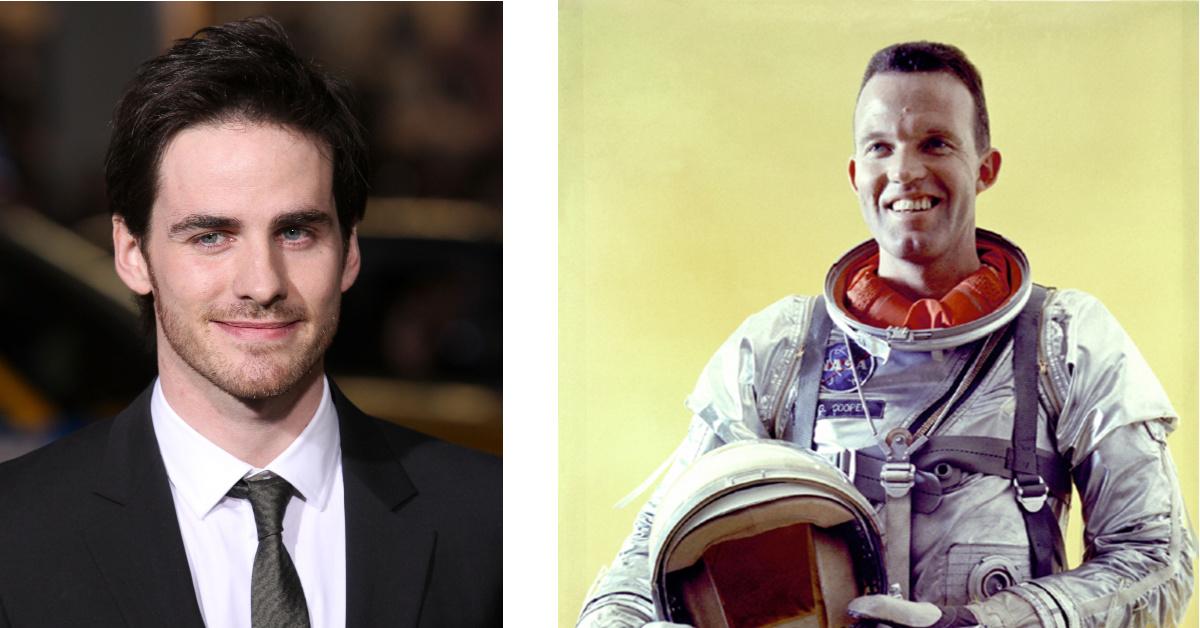 You might recognize Colin from his role as Captain Hook (and Killian Jones) from Once Upon a Time. He also appeared in an episode of Netflix's Heartstrings, the anthology drama series based on the songs of Dolly Parton. When he's not acting, Colin plays guitar and sings in a band called The Enemies.
Article continues below advertisement
At 32, Gordon Cooper was the youngest member of the Mercury Seven. When General Motors made a deal allowing astronauts to rent brand-new Corvettes for $1 per year, Cooper became known for racing his Corvette around Cape Canaveral against fellow astronauts Alan Shepard and Gus Grissom.
Article continues below advertisement
Micah Stock as Deke Slayton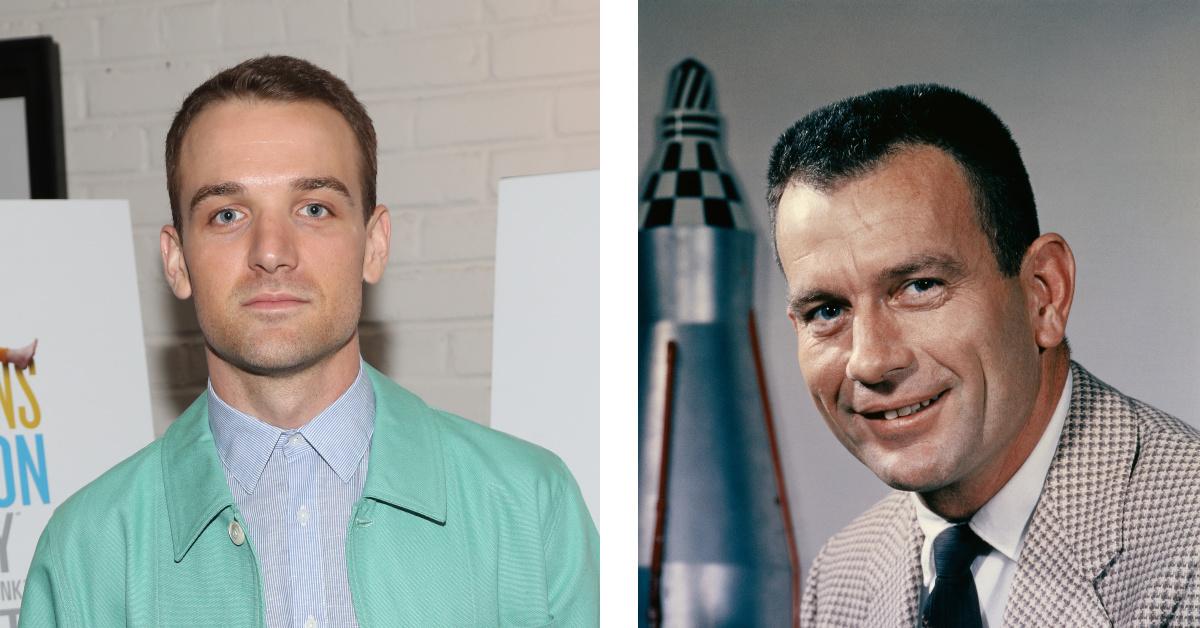 Micah is a Tony Award-nominated stage actor who has appeared on Broadway, as well as in the Sundance breakout Brittany Runs a Marathon. He also played Doug in Netflix's dark comedy series Bonding.
Article continues below advertisement
Deke Slayton was not originally interested in becoming an astronaut but eventually agreed to go along with the selection process. Although he was selected to join the Mercury 7 team, he was found to have erratic heart activity. NASA grounded him and he went into administrative work, eventually becoming NASA's first Chief of the Astronaut Office, as well as the Director of Flight Crew Operations.
The Right Stuff is set to premiere on Disney Plus sometime in 2020 — we can't wait!