Sarah Cooper Is TikTok's Rising Star Thanks to Her Hilarious Trump Lip-Syncing
While most people are busy doing dance challenges on the popular video app, TikTok's Sarah Cooper is creating hilarious lip-syncing videos of Trump.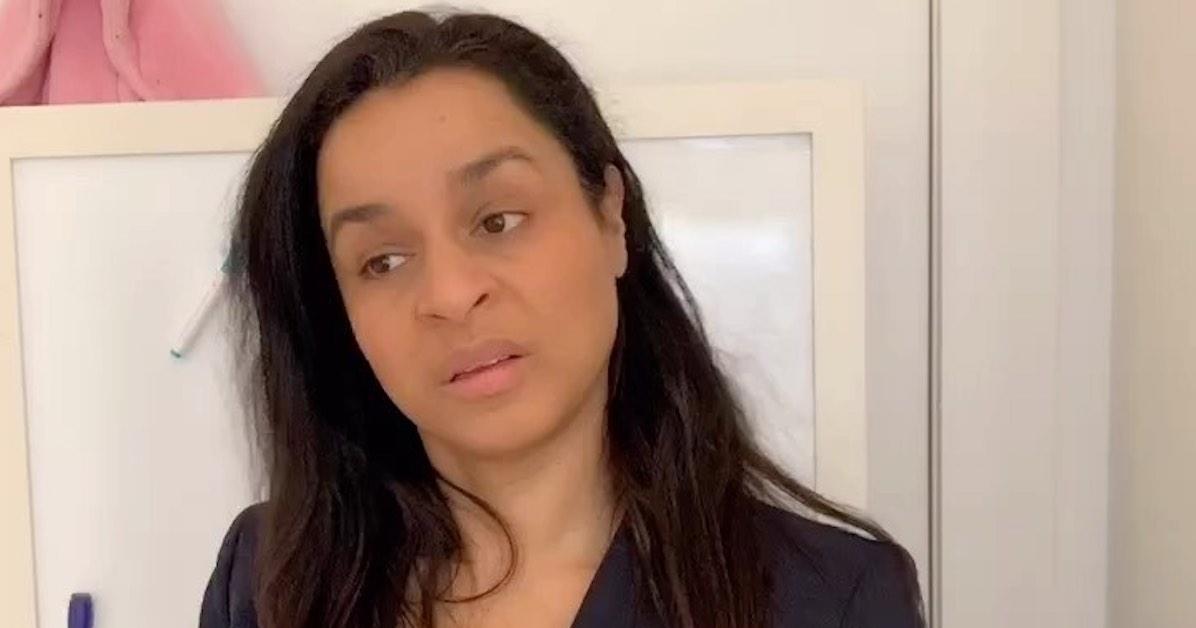 When it comes to Donald Trump, there has been no shortage of comedians willing to test out their impression skills. There's just something about that perpetual frown, that nasal voice, his absolute self-assuredness — even when he has no idea what he's talking about — that makes the POTUS perfect for comedian impersonations.
The best part? All they have to do, in most cases, is recite word-for-word what Trump has already said IRL.
Article continues below advertisement
Although Alec Baldwin's impression of Trump is the most well-known, there's another rising star everyone's talking about. Her name is Sarah Cooper — and her lip-syncing of Trump's COVID-19 briefings are comedic gold.
Let's take a closer look at the comedian everyone's talking about on TikTok.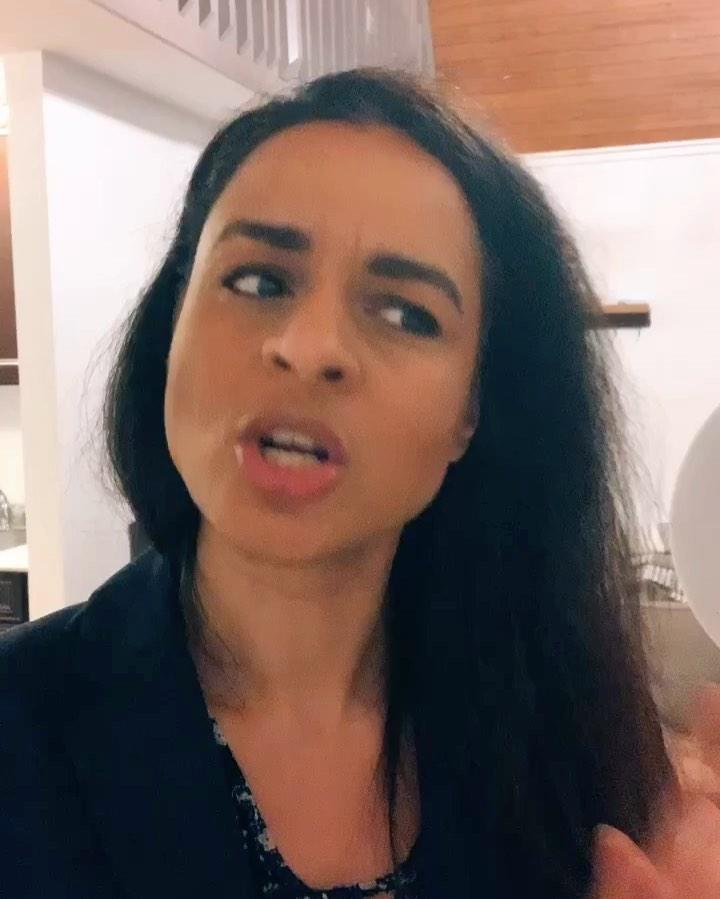 Article continues below advertisement
Sarah Cooper's TikTok has made her a lip-syncing legend.
If you're not familiar with Sarah Cooper, then allow us to introduce you. She currently boasts more than 87,000 followers on TikTok, and her niche is perfectly lip-syncing Trump's rambling press briefings — specifically, during the novel coronavirus pandemic. Take this "How to Medical" video, for example.
"We hit the body with a tremendous, whether it's ultraviolet or just very powerful light," Sarah said, with the POTUS' voice coming out of her mouth in the clip. "Supposing, I said, you brought the light inside the body, which you can do either through the skin or ... in some other way."
Article continues below advertisement
Cut scenes featuring Trump's aides reacting to her — also played by Sarah — looking confused and silently shaking their heads "no" in response to the POTUS' nonsense are icing on the cake. Take a look for yourself.
Article continues below advertisement
What's so distinctive about Sarah's performance compared to other Trump impersonations is that they're so simple. Instead of elaborate makeup and wigs, she wears a blue blazer and appears as herself. Just, you know, with perfectly timed facial expressions and gestures — along with entertainingly fitting interactions with props. (Like mindlessly playing with a light switch, for example.)
"The thing about Trump that I noticed in these daily press briefings was that he has no idea what he's talking about, and he can talk for so long about anything," Sarah told the Daily Beast, adding that it reminded her of the corporate world. "The people that would be in meetings and just, like, B.S. their way through an answer. I've always been jealous of those people."
Article continues below advertisement
"I think it was just fun for me, being so opposite from who Trump is but being able to say what he's saying — and really pointing out the fact that I could never get away with talking like this," Sarah continued. "That was kind of what was really intriguing to me."
Article continues below advertisement
The fact that Sarah is a black woman who was born in Jamaica, according to The New York Times — and Trump is, well, Trump, adds a whole other dimension of awesomeness to her videos.
"We've seen so many people try to lampoon him. Everybody, mostly men have been doing it, and it just has gotten old in a lot of ways. It's just gotten really old," she told the Daily Beast. "The point is that it's me. Me, Sarah Cooper, a regular person. What if I talk like this?"
If you love Sarah's Trump lip-syncing videos, we invite you to check out Kylie Scott's "Drunk In the Club After Covid" videos that paint the POTUS as a belligerent, drunk dude ranting at a bar — drink in hand. Because these hilarious women are absolutely killing it. Keep it coming, ladies!