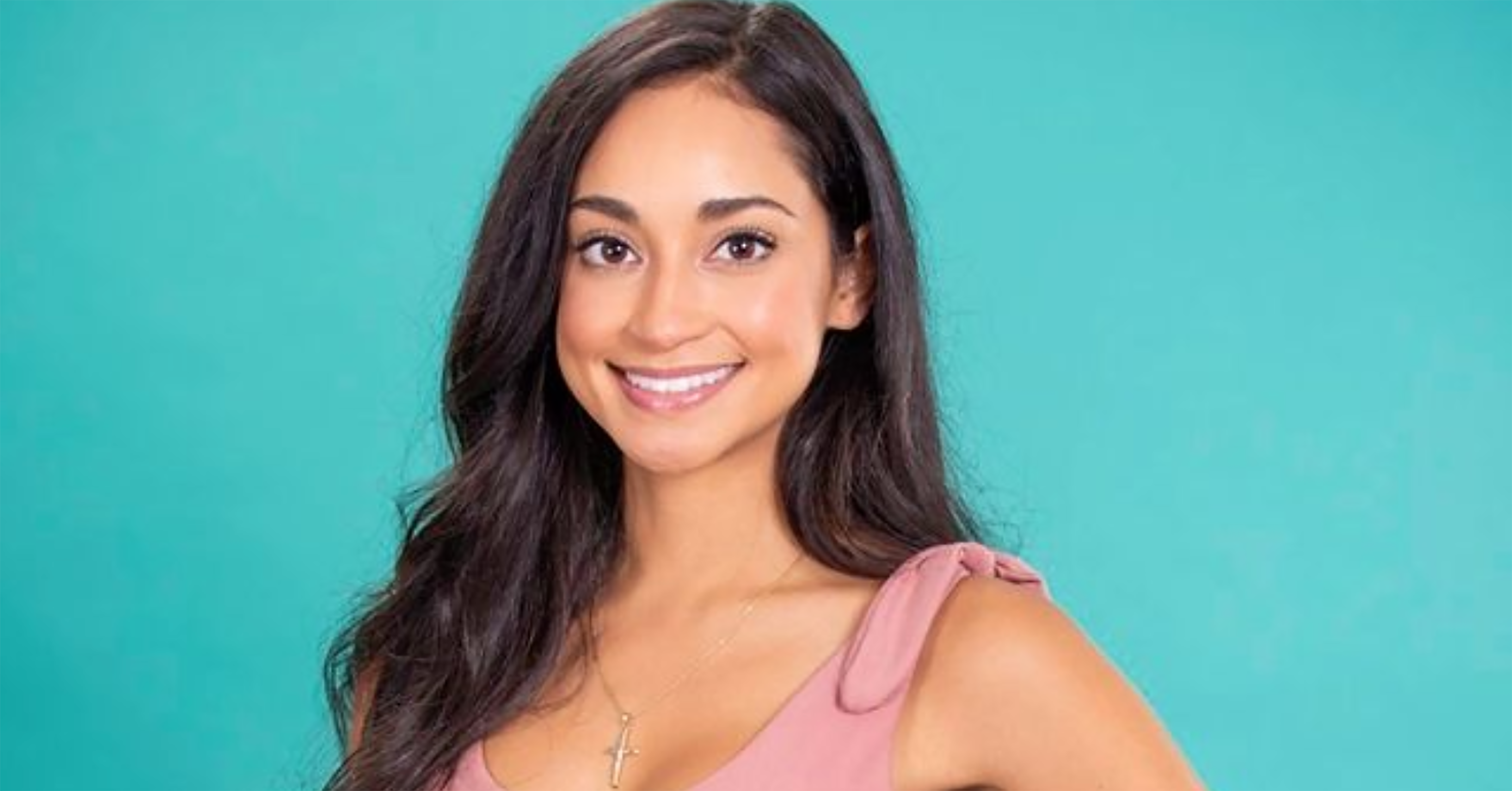 Here's All the Dirt on 'Bachelor' Contestant Victoria Fuller (SPOILERS!)
When Peter Weber has reached his final four contestants for the 24th season of The Bachelor, it meant that filming was beginning to wind up and all spoilers until the show's premiere were likely be very tight-lipped. But it also meant that some serious drama was brewing, with all four contestants throughout the season.
Article continues below advertisement
This season has been shaping up to be what looks like one of the most dramatic seasons yet, with the first impression rose winner making it to the final four, the fans' frontrunner being eliminated early, and some intense drama between the contestants (did we mention a wedding dress?).
But the drama doesn't end there — and the most biggest dirt seems to be uncovered about the tamest contestant on the show.
Article continues below advertisement
A tweet from Reality Steve revealed that he received some tips about Victoria Fuller, indicating that she left behind a lot of drama in her hometown. Now, before Reality Steve went public with this information, he said he did as much research on the claims before mentioning — but, as his article says, "I have never had so many negative stories and as many people contact me about one person than I have this season with Victoria Fuller."
Victoria Fuller from The Bachelor is known for breaking up marriages in her hometown.
In the article posted to Reality Steve's site, he details that he was receiving tips about the dirt on Victoria since before filming began. More and more people from her hometown of Virginia Beach, Va. contacted Steve because they said that she had a reputation for "being with married men."
Article continues below advertisement
While you can excuse one's preferences, this doesn't bode well for a contestant looking for true love on reality TV and brings into question her intentions.
Steve said that he vetted the information and found "three or four" marriages that were broken up because of Victoria. "I also found out that the wives of the husbands that Victoria was having relationships with, were actually women Victoria knew and was friends with," Steve said. "Like, had attended their wedding."
Article continues below advertisement
The producers know about this and may use it on the show.
Victoria has been the brunt of some cruel stunts by the producers, like when her one-on-one date with Peter was set up to actually be a concert starring Victoria's ex, Chase Rice. Yep, the producers are pulling out all of the stops here.
Victoria was clearly upset, saying, "We turn the corner, I see Chase, my ex-boyfriend. Nothing could be worse. I'm freaking out right now." Meanwhile, it appeared like Peter was none the wiser about what the producers planned and what it meant to Victoria. When she and Chase spoke face to face afterwards, she seemed very upset and it's definitely painted like she's not over him.
Article continues below advertisement
But when Victoria admitted to Peter about her relationship with Chase, she said to him that there were no unresolved feelings, leading to Peter giving her a rose.
But Victoria's drama is definitely not over.
But to add to the drama that producers are throwing on Victoria, Reality Steve reports that the show's producers have been reaching out to the ex-wives of her past lovers, forcing them to relive their heartbreak for reality TV.
Knowing that the producers are aware of this and are clearly trying to use it for the show, it's likely Victoria will have to confront her past in the last couple of episodes.
Will this influence Peter's final decision? Probably. But we'll have to wait until we actually see the final four's stories play out on screen.