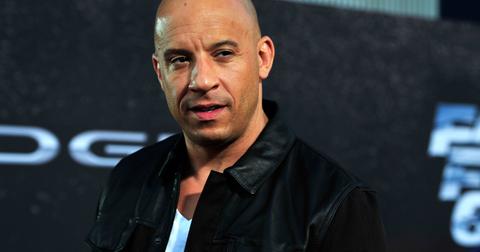 Vin Diesel Is Returning to the Video Game Realm With 'Fast & Furious Crossroads'
By Brittany Vincent

Updated
Vin Diesel is making his comeback to the world of video games, but not as Riddick in The Chronicles of Riddick series, as you might expect. This time, the star is bringing the Fast & Furious franchise to consoles next year in the form of Fast & Furious Crossroads. Diesel will be joined by Michelle Rodriguez, Tyrese Gibson, and Sonequa Martin-Green to name a few stars, but for the most part, it'll be Vin's blockbuster return to the world of video games. Here's everything we know so far. 
What new video game will Vin Diesel star in?
It's called Fast & Furious Crossroads, and it was first unveiled during The Game Awards 2019, where both Vin Diesel and Michelle Rodriguez were called onstage for a surprise appearance and to reveal the first trailer for the game. 
"We have been gamers forever and we are at an awards show of our people," Diesel said during the final presentation, which ended up closing The Game Awards.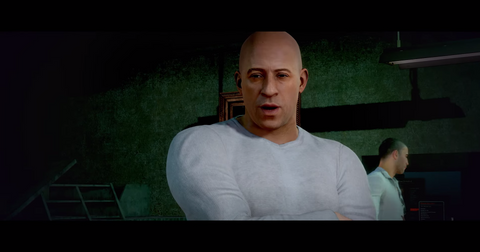 There aren't currently many details floating around about what kind of storyline Fast & Furious Crossroads will feature, but it will feature a frenetic single-player story that pulls a lot from the movie series. From the announcement trailer, it will feature plenty of exotic cars and a trip through a "murky world of international espionage" as well as a multiplayer mode, which we're supposed to see footage of soon enough. If you're a fan of speedy racers, this game looks like it has you covered.
The last starring role Vin Diesel had in a video game was 2007's The Chronicles of Riddick: Assault on Dark Athena, a remake of one of the earlier games in the Riddick series. It found Diesel reprising his role as protagonist Richard B. Riddick as he worked to escape from a maximum-security prison. This new racing game will see him returning to the spotlight in the world of gaming, which he seems very excited to return to after being away for so long. You could tell during The Game Awards.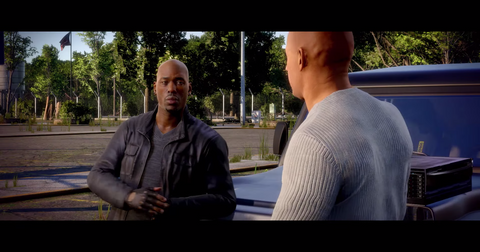 "As huge fans of the franchise, it's an honor to be able to expand the Fast & Furious franchise into the world of video games with a brand new story, the introduction of a new crew with ties to beloved characters, and iconic and stunning set pieces," said Andy Tudor, the Chief Creative Officer of developer Slightly Mad Studios, said in a press release. 
"With Easter eggs throughout for fans and an intense multiplayer experience, Fast & Furious Crossroads is a thrilling collision course that puts players behind the wheel." Of course, we'll have to wait and see if the game delivers on all the hype floating around it right now. You'll be able to pick up Crossroads when it debuts in May 2020, alongside Fast & Furious 9. Start revving up your engines now, because you're going to need all the speed you can get to beat these seasoned racers.