Golfer Phil Mickelson Apologizes for Comments on Saudi Golf League — What Did He Say?
Phil Mickelson is under fire after his comments regarding the PGA and a Saudi-backed golf league. What did he say? He apologized for his remarks.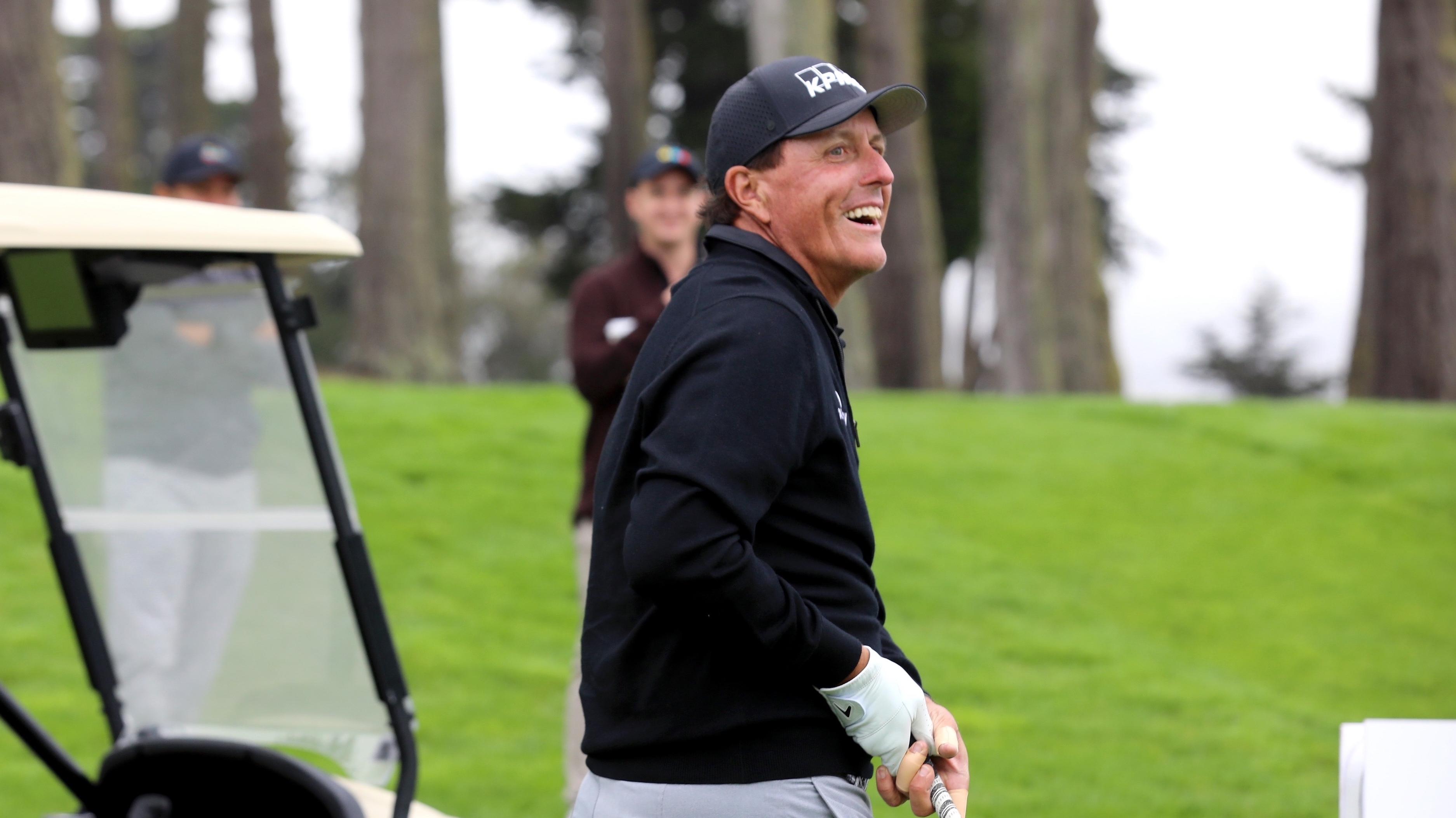 Nearly a year ago, millions were pulling for pro golfer Phil Mickelson at the 2021 PGA Championship; now, it seems the tables have turned, as the 51-year-old is under fire following his recent comments about the PGA Tour and a Saudi Arabia–backed golf league.
What did Phil say? Here's everything we know.
Article continues below advertisement
What did Phil Mickelson say about a Saudi Arabia–backed golf league and the PGA?
In February 2022, Phil Mickelson spoke with Alan Shipnuck of the Fire Pit Collective and didn't hold back on bashing the PGA Tour and clarifying why he's considering partnering with the Saudi golf league. Of his potential alliance with the breakaway golf league, Phil explained:
"They're scary motherf---ers to get involved with ... We know they killed [Washington Post reporter and U.S. resident Jamal] Khashoggi and have a horrible record on human rights."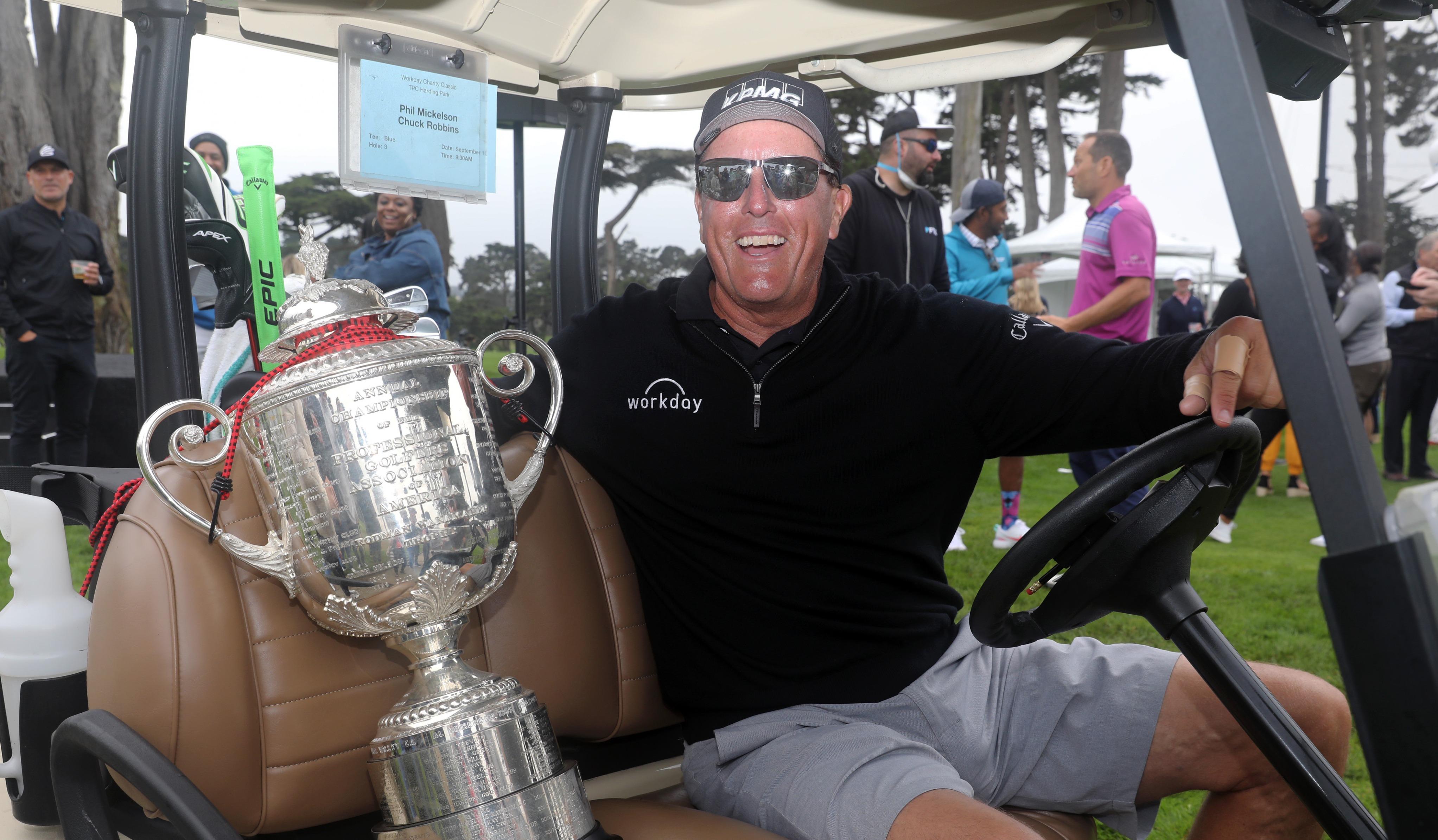 Article continues below advertisement
Phil added, "They execute people over there for being gay. Knowing all of this, why would I even consider it? Because this is a once-in-a-lifetime opportunity to reshape how the PGA Tour operates. They've [the PGA Tour] been able to get by with manipulative, coercive, strong-arm tactics because we, the players, had no recourse."
"As nice a guy as [PGA Tour commissioner Jay Monahan] comes across as, unless you have leverage, he won't do what's right. And the Saudi money has finally given us that leverage," Phil concluded. "I'm not sure I even want [the Saudi Golf League] to succeed, but just the idea of it is allowing us to get things done with the [PGA] Tour."
Article continues below advertisement
Phil faced immense backlash for his comments and ultimately apologized.
Following his comments, Phil faced immense backlash from many, including fellow professional golfer Rory McIlroy.
"I don't want to kick someone while he's down, obviously, but I thought they were naive, selfish, egotistical, ignorant ... It was very surprising, disappointing, sad," Rory stated.
Article continues below advertisement
Eventually, Phil apologized for his remarks.
"Although it doesn't look this way now given my recent comments, my actions throughout this process have always been with the best interests of golf, my peers, sponsors and fans," Phil penned on Twitter. "There is the problem of off-the-record comments being shared out of context and without my consent, but the bigger issue is that I used words that do not reflect my true feelings or intentions."
He continued, "It was reckless, I offended people, and I am deeply sorry for my choice of words. I'm beyond disappointed and will make every effort to self-reflect and learn from this."
Article continues below advertisement
"I have made a lot of mistakes in my life and many have been shared with the public. My intent was never to hurt anyone and I'm so sorry to the people I have negatively impacted," Phil concluded.
Phil also suggested that his conversation with Alan Shipnuck was off the record, and his comments were taken out of context; however, Alan responded, saying it was "completely false" that their exchange was off the record.