Why Javi From "Teen Mom" Disappeared From Social Media
Javi from "Teen Mom" has gone from woman to woman, with rumors flying about cheating scandals. What happened to Javi that caused him to leave social media?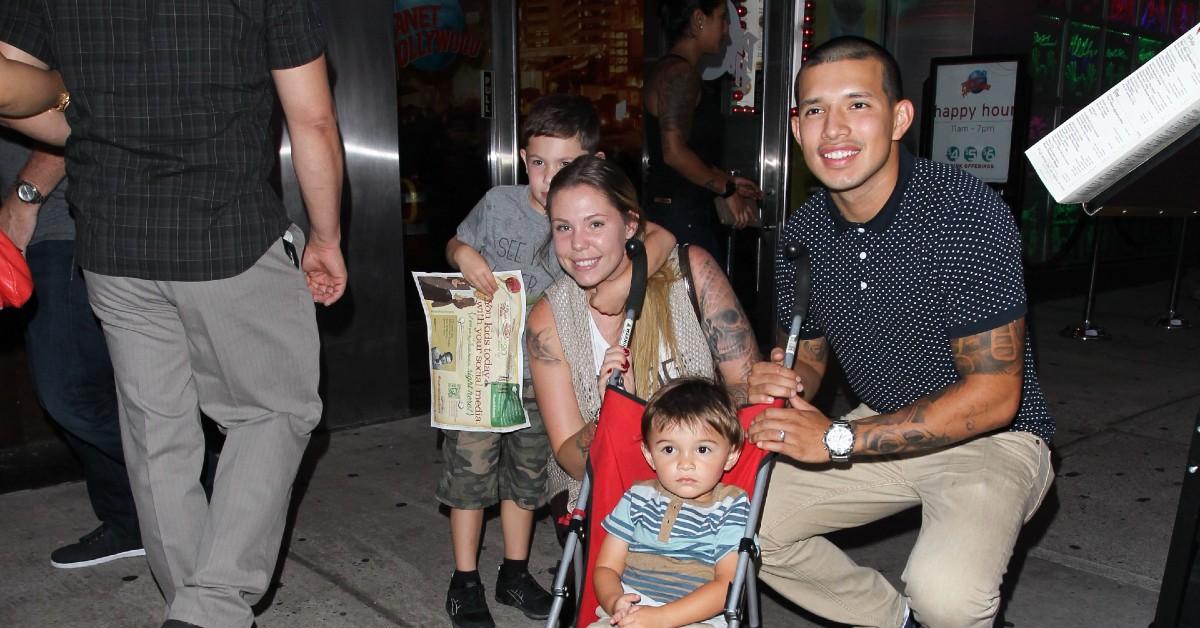 We're all wondering what happened to Javi Marroquin from Teen Mom after he recently and suddenly deleted his Instagram. After we first saw him when he was married and had kids with Teen Mom 2 star Kailyn Lowry, he went on to date another Teen Mom mom Briana DeJesus. However, that unsurprisingly ended dramatically, but Javi seemed to settle down with his most recent fiancée, Lauren Comeau. Until they broke up just this month!
Article continues below advertisement
What happened to Javi from "Teen Mom"? He seems to like to cheat.
Well we don't know if he actually likes it, but Javi has allegedly cheated on multiple girlfriends. According to Kailyn Lowry, his first famous significant other, Javi cheated on her while he was overseas on his military assignment. Their divorce ended messily, and he then dated his most recent girlfriend, Lauren Comeau, although they broke up in September 2017. In October, he jumped all in with Briana DeJesus until January 2018.
But wait, it's going to get messier. About a year later, it was leaked that Javi also cheated on Lauren! The Teen Mama drama is neverending. In an episode of Teen Mom, Javi's ex-wife, Kailyn, claimed Javi was unfaithful to his new fiancée. When asked if Kailyn would congratulate the engagement, Kailyn replied, "No," before joking, "Congrats! Good luck, he's been cheating on you since you were pregnant."
Article continues below advertisement
Javi and Lauren were off and on amidst cheating rumors.
In the summer of 2019, shortly after their engagement, Lauren found Javi in the bathroom with a naked woman after one of their house parties. The woman apparently worked out at the gym both Javi and Lauren own. This led to a heated argument that resulted in a call to the cops (yup, seriously!) but no charges were filed. After that, it seemed like the two split up.
However, they worked through their issues after Javi publicly apologized on Instagram, when he said, "I'm sorry for my mistakes, I'm sorry I broke your heart, I'm sorry I disrespected you …" Even though they worked it out, Lauren was often seen without her engagement ring, although she did still post photos of the two of them together.
Article continues below advertisement
There are now rumors Javi and Lauren have split for good.
Now it seems the two have split for good due to … you guessed it! A cheating scandal. Kailyn claimed in October of 2020 that Javi recently tried to hook up with her while he was still with Lauren. In addition, there are now rumors circulating that he also would flirt online with Love After Lockup star Lacey Whitlow on Snapchat.
Since the rumors started circulating about a final split between Javi and Lauren, he deactivated his Instagram after promoting a virtual prayer group.
Article continues below advertisement
Intimating his split with Lauren, Javi shared to his followers, "I'm gonna really dive in on my faith and see what God has in store for me, what God has planned for me so I've been reading my bible as soon as I wake up. It's kind of lonely by myself so I was hoping if anybody is going through some financial troubles, some relationship troubles, some family troubles and you just need someone to pray with, I kind of wanted to open that door."
Well, let's just hope Javi finds more with God than he did with other women!