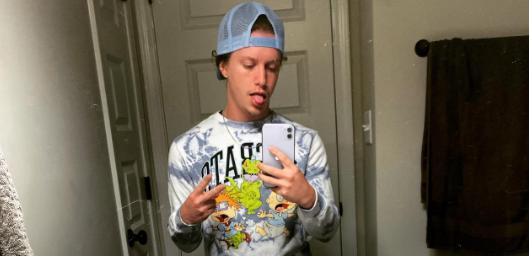 Marko Stunt Is out at AEW and Performing in Regional Shows: Here's What Happened
Fans of All Elite Wrestling have long predicted that Marko Stunt would no longer be with the promotion as far back as October of 2021 as they noticed "Mr. Fun Size" began appearing less and less on TV. Eventually, it seemed the promotion had phased him out completely. So what happened to the pro-wrestler? Why did AEW not renew his contract?
Article continues below advertisement
What happened to Marko Stunt and AEW?
Wrestling Inc. reported that the writing was on the wall for quite some time as Marko's AEW contract was set to expire in May of 2022. It also didn't help that he was picking up independent wrestling gigs on the side — hardly the type of behavior from someone who is trying to devote themselves to a premiere pro-wrasslin' organization.
Fightful Select also stated that Marko was called by Christopher Daniels (who handles AEW Talent Relations), who let Marko know that his contract with the promotion would not be getting renewed.
Article continues below advertisement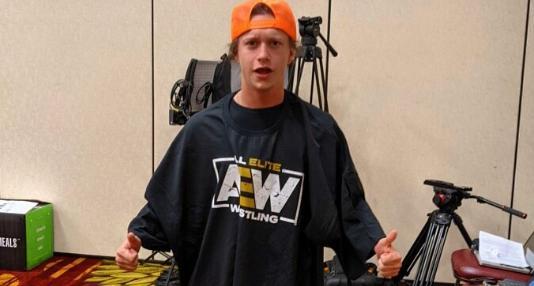 Why was Marko Stunt cut from AEW?
It's no secret that All Elite Wrestling dumped a lot of money into acquiring top talent in order to draw viewers, and the brand's TV ratings have been steadily increasing and consistently proving that the league is a legitimate contender to the WWE.
Christopher Daniels purportedly said that AEW's decision to scale back its salary payouts was part of the reason they were getting rid of Marko.
Article continues below advertisement
Additionally, Marko stopped appearing with Luchasaurus and Jungle Boy and wasn't with them when they became AEW tag team champions. He was also left out of more recent Jurassic Express merchandising graphics.
Article continues below advertisement
The beginning of the end of Marko Stunt's time with the promotion unfortunately coincided with a concussion he sustained in October of 2021. It was reported that the wrestler tried contacting AEW officials to find out the status of his contract and if higher-ups intended on keeping him on board.
Reports indicate that the talk between Marko and Christopher Daniels went well and that there's no bad blood between the two of them, and pro-wrestling fans noted that Daniels reached out to Marko shortly after Joey Janela said he was leaving AEW and claimed that AEW brass had ghosted Marko.
Article continues below advertisement
Joey said of his exit: "I've had times where I've injured people of course, everyone has. But once you get that reputation, it's hard to break that. I've had a string of bad luck throughout my AEW career and that may have been the straw that broke the camel's back but I don't know because they don't communicate with me."
Article continues below advertisement
"They did the same thing to Marko Stunt. They just stopped talking to him, but I appreciate them, but if you have talent relations, I know Christopher Daniels would love nothing more than to tell me I am no longer with the company. But it is what it is. I am not sad, I am not mad, I am not mad at anyone, I had a wonderful experience."
Recently, Marko performed at Game Changer Wrestling and has been tweeting clips and hashtags mentioning the promotion.