Who Would Lead the U.K. if the Prime Minister Was Too Sick? The Answer Is Complicated
What happens if the prime minister dies? After U.K. PM Boris Johnson was diagnosed with the coronavirus, many citizens wondered what would happen.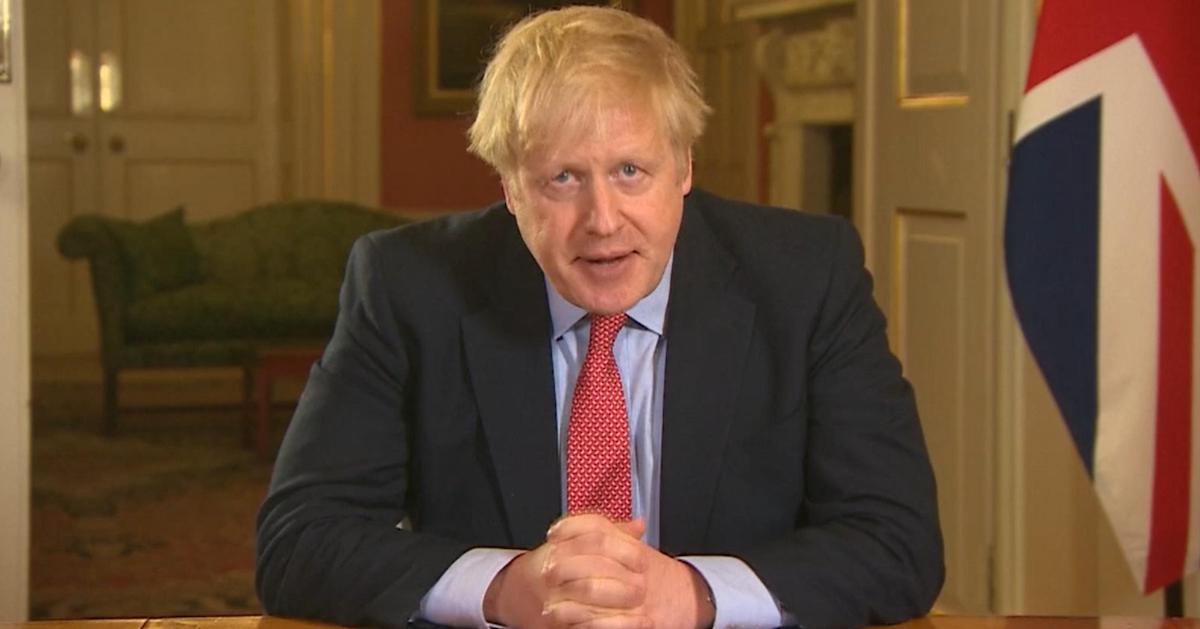 Since Prime Minister Boris Johnson tested positive for the coronavirus on March 27, many have felt unsettled about how his diagnosis could affect the United Kingdom politically. It was announced on April 6 that the leader had been admitted to the hospital for further evaluation related to his illness from the coronavirus. According to a statement from the Prime Minister's Twitter, he decided to seek further guidance at St. Thomas' Hospital in London for "routine tests" resulting from the virus.
Article continues below advertisement
"Last night, on the advice of my doctor, I went into hospital for some routine tests as I'm still experiencing coronavirus symptoms," he tweeted. "I'm in good spirits and keeping in touch with my team, as we work together to fight this virus and keep everyone safe."
With this potentially more serious development regarding the Prime Minister's health, some are wondering what would happen if he was no longer able to serve in office.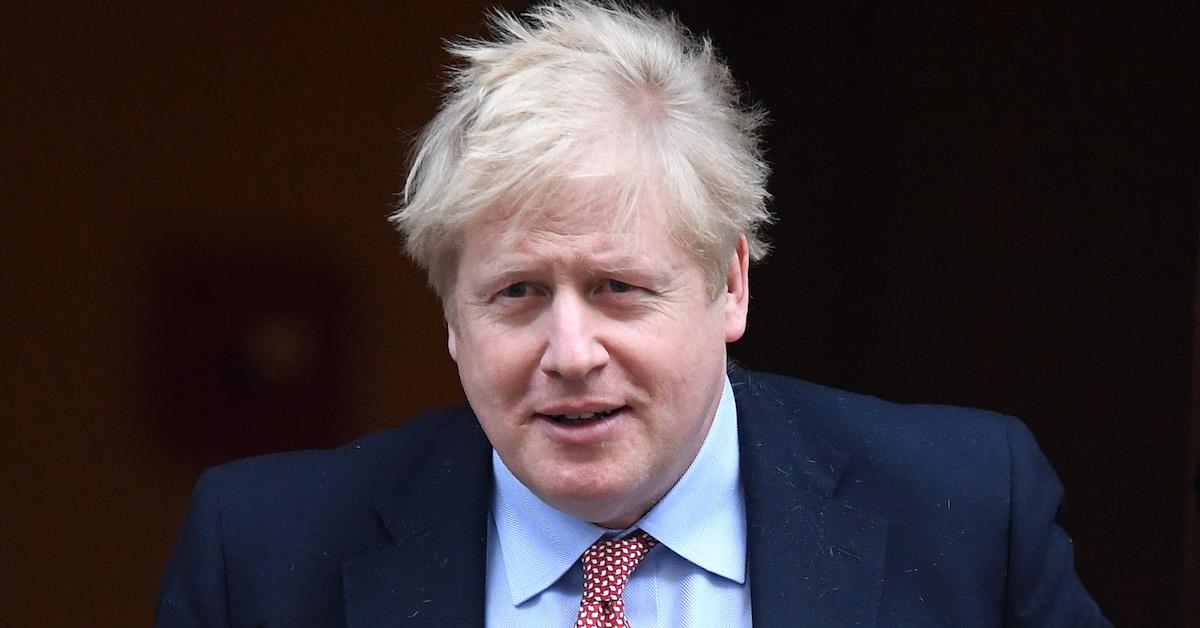 Article continues below advertisement
While Johnson remains working remotely during his time in the hospital, some are concerned about what could happen in the future.
What happens if the prime minister dies? Find out what would hypothetically happen if a prime minister in office were to either be unable to continue his/her duties, or if a death occurred.
What happens if the prime minister dies or is too ill to continue serving?
In the United States, there is a clear line of succession if the president were suddenly to become unable to continue in office. Of course, because multiple leaders have been assassinated in the United States, this plan has been implemented several times in fairly recent history. In the U.S., the vice president would take over in the case of an emergency, followed by the speaker of the House of Representatives.
Article continues below advertisement
A clear outline of succession has been spelled out in the U.S., but this isn't the case in the United Kingdom.
There is no formal document that states who would take over in the case of a prime minister's incapacitation, but there have been reports that Secretary of State for Foreign Affairs / First Secretary of State Dominic Raab would assume the role in the case of an emergency.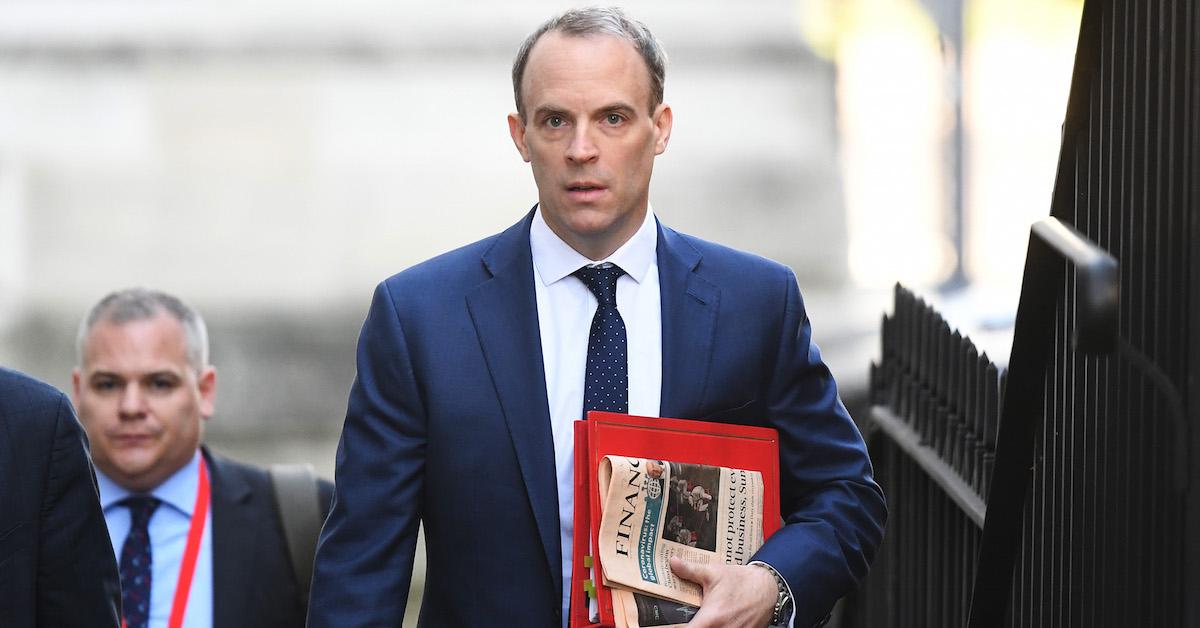 Article continues below advertisement
Raab is considered to be the "designated survivor" for Johnson and he has reportedly also tested negative for the coronavirus several times.
It is important to note that Prime Minister Johnson has not suggested in any way, shape, or form, that his health is at a place that would bar him from continuing to lead the United Kingdom. There have also been no reports that his illness has become dire, or that his life is at risk.
Multiple prime ministers have had health struggles in the past while in office.
Though Prime Minister Johnson's battle with the coronavirus has many U.K. residents on edge, he is certainly not the first person in the position to deal with unsettling health circumstances during his time in office. In the '50s, Prime Minister Winston Churchill had a serious stroke while he was in office, but his condition was kept private (for the most part) from even those closest to him.
Article continues below advertisement
Prime Minister Tony Blair underwent an operation for a heart condition while he was serving in office in 2003.
Seven British prime ministers have died while in office, but the most recent one was in 1812.
It is likely that, after the coronavirus pandemic ends, those in charge in the United Kingdom will seriously consider putting together a formal plan of action in writing.
But, if Johnson's health remains as steady as reported, this plan won't be needed in the near future.
The best way to prevent contracting or spreading coronavirus is with thorough hand washing and social distancing. If you feel you may be experiencing symptoms of coronavirus, which include persistent cough (usually dry), fever, shortness of breath, and fatigue, please call your doctor before going to get tested. For comprehensive resources and updates, visit the CDC website. If you are experiencing anxiety about the virus, seek out mental health support from your provider or visit NAMI.org.