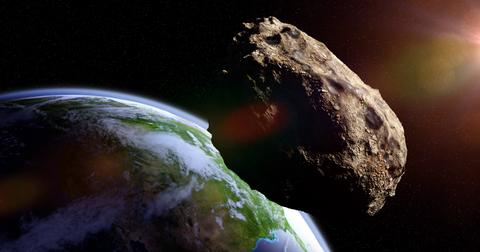 Two Asteroids Are Headed for Earth, but It Doesn't Mean the End of Days
By Chrissy Bobic
When it rains, it pours. Or, in this case, it pours asteroids on the Earth. Kind of. Not really. Because although NASA recently revealed that there are two asteroids that will zoom past Earth by the end of April, according to experts, it's not as bad as it sounds. In fact, the worst that can happen to the atmosphere is an airburst which again, is not as scary as you might think without an expensive degree in astrophysics.
With COVID-19 at the top of most Americans' lists of things to worry about, an asteroid is the last thing anyone needs. And luckily, the most they will have to be concerned with is how to see the two asteroids when they whip past Earth. The only question is what an airburst means for the planet and for everyone on it.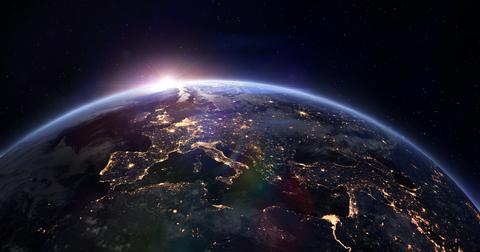 What is an airburst?
According to researchers, the asteroids won't be close enough to do damage or even make it into the Earth's atmosphere. Instead, they could cause an airburst that people would actually be able to see in the sky. An airburst is essentially an explosion near the atmosphere. When meteors hit the Earth's atmosphere, they often explode, creating these bursts that are sometimes even characterized as fireballs.
There are two asteroids headed for Earth in 2020.
In January, NASA recorded the trajectory of a tiny asteroid found near Earth. It was in a distant orbit around the planet and although it was close enough for scientists to notice, it is presumed to be moving fast enough so that the Earth's gravitational pull will not suck it in as it moves by the planet.
Now, there are two which are presumed to be traveling at a rate of more than 10,000 miles per hour, but the larger one will get the closest to Earth. And although it isn't expected to cause any imminent disaster to the atmosphere or even make it beyond that, it may be close enough by the end of April to see with a telescope.
Will an asteroid hit the Earth?
The burning question on anyone's mind when they hear that not one, but two asteroids are careening for the planet is whether or not an asteroid will hit the Earth. And in this case, it's highly unlikely for that to happen. Given the size, movement, and general trajectory of the larger asteroid, it isn't expected to be fast or close enough to break through the Earth's atmosphere.
You might be able to see the asteroids' path in the sky.
There is actually an upside to the news that there are two asteroids headed for Earth, believe it or not. And no, it's not that you will finally be able to use your doomsday bunker. By the end of April, you should be able to see the airburst with a telescope. And if you don't have access to one, there will be an online viewing on the Virtual Telescope Project on April 28.
Luckily, there's not much to worry about in terms of the asteroids heading toward Earth. And more often than not, they break up and explode far enough away to get a good look, but not be impacted by any of it. Fingers crossed that the April airburst will be what everyone can actually celebrate over as they potentially come out of self-quarantine.