Jay Alvarrez's Coconut Oil Video on TikTok Garners Mixed Reactions
Another big trend on TikTok popped up involves hot coconut oil, but it's more of a viral video than a trend, so what is it exactly?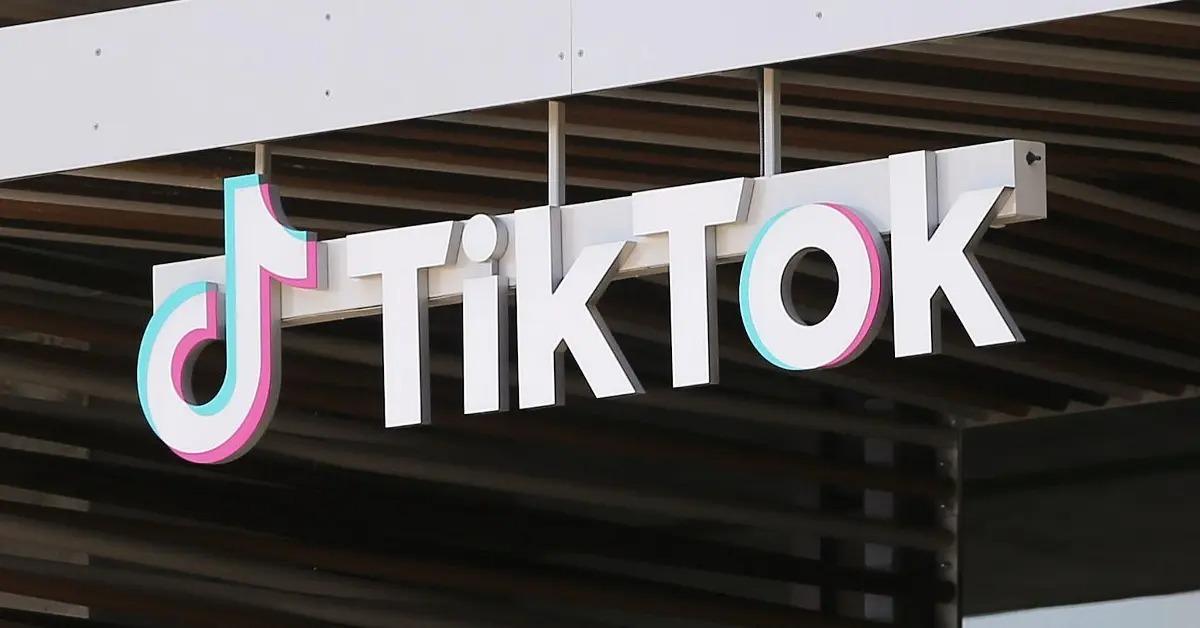 Another day, another TikTok influencer who plans to make it big by having a video go viral on the platform. But with Jay Alvarrez, his video didn't exactly go viral on TikTok. Instead, the reactions to his coconut oil video on TikTok are where it's at. A sex tape was leaked (or purposely released, depending on who you ask) and now, users on TikTok are sharing their reactions and thoughts about it on the app.
Article continues below advertisement
The actual sex tape is not on TikTok. But plenty of people are posting their reactions to it on TikTok, and those videos are pretty entertaining to watch. Apparently, besides Jay and his partner in the video, Russian model Sveta Bilyalova, coconut oil is the film's main star.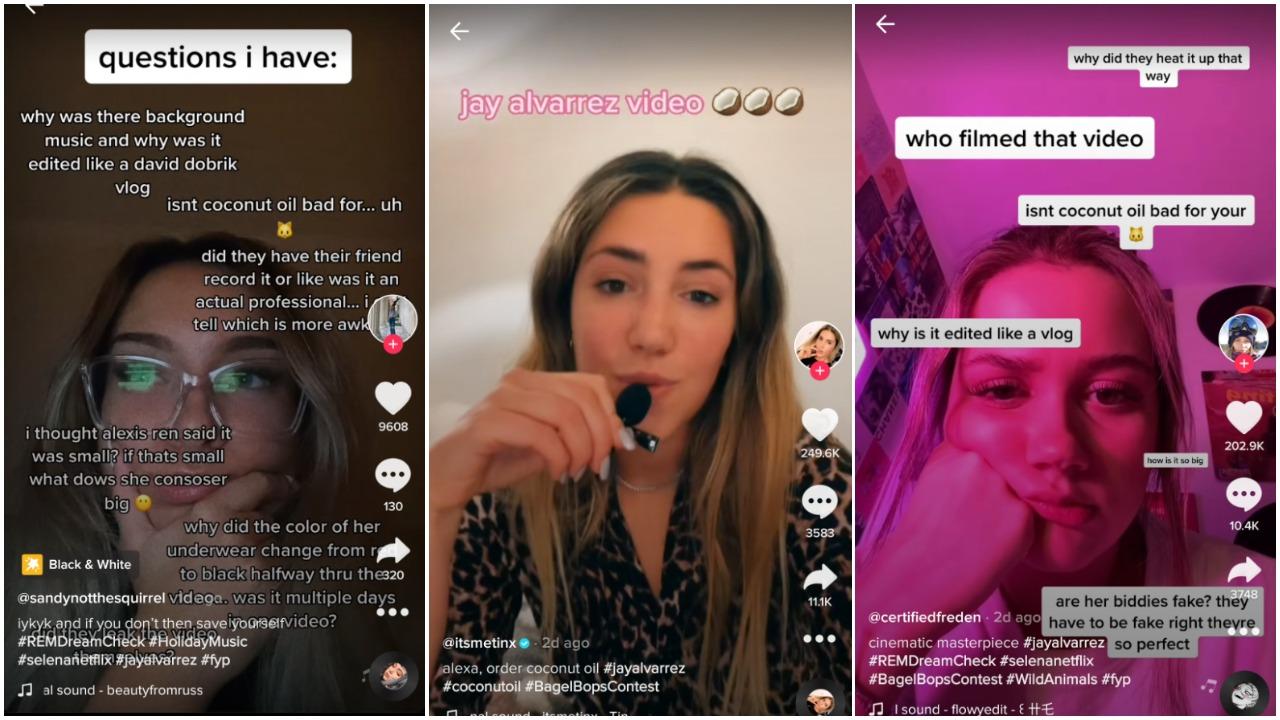 Article continues below advertisement
What is the coconut oil trend on TikTok?
The coconut oil trend on TikTok is more of a disclaimer for the video... Ever since the release of Jay Alvarrez's video, there are tons of TikTok users making videos using coconut oil as the topic to not only review and question Jay's video but also to point out and admire his, ahem, skills in the bedroom. It's a whole thing and, while no one is condoning the use of coconut oil in the bedroom, it seems to be the biggest talking point among TikTokers.
In the video, Jay is shown using a kettle to pour coconut oil on his partner in an erotic way. It's not clear how hot the oil is, if he heated the oil right before he poured it on her, or if it actually burned her skin. But it's something those who have watched the video have lots of questions about. Those same viewers are also wondering who filmed the tape and why it somehow looks like a standard YouTube vlog he would make, even though it's way naughtier than that.
Article continues below advertisement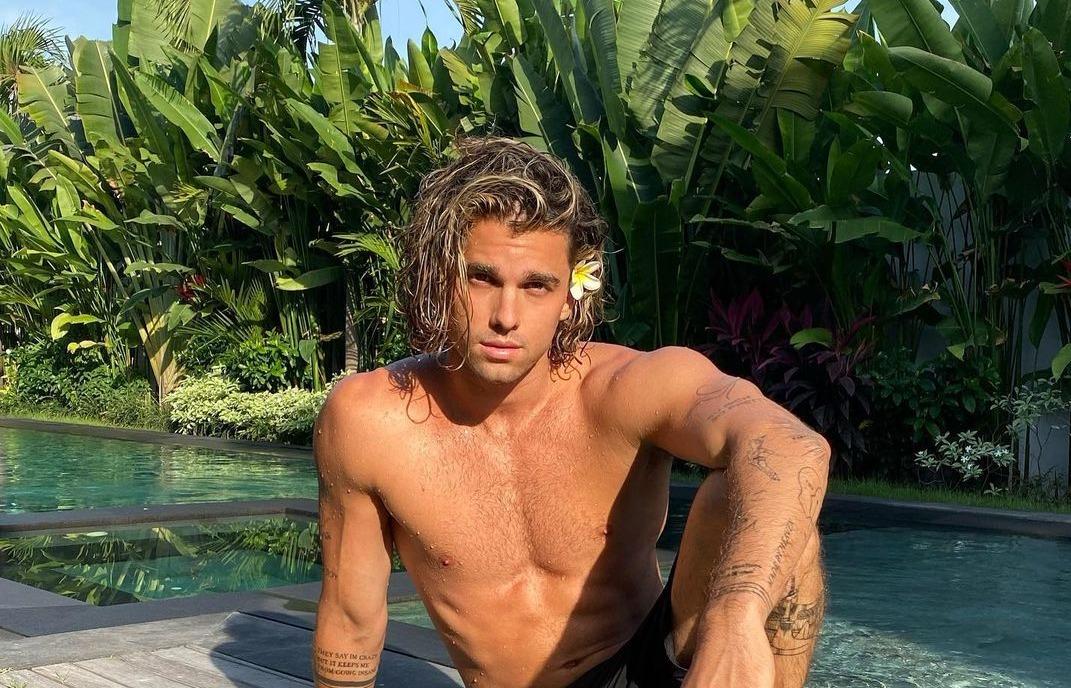 Some users are wondering who Jay Alvarrez is.
Before the coconut oil sex tape (can we call is coconut oil-gate?), some people didn't even know who Jay was. He is a social media influencer and content creator. He's also a surfer from Hawaii and it shows. Jay has been linked to TikTok celebrity Alexis Ren as well and those who are on the up and up with the most popular content creators are familiar with his work.
Article continues below advertisement
Is coconut oil safe for the skin?
One of the big questions from the coconut oil video on TikTok is whether or not coconut oil is safe for the skin. More specifically, people are wondering if it's safe for the more sensitive areas of the body, which is where it was used in Jay's video.
Some TikTok users have questioned if his partner in the video was OK after having the oil poured on her, while others joked that they went out right away to grab some coconut oil for themselves from the grocery store.
But how safe is it? According to Healthline, "There isn't clinical data to support the use and safety of coconut oil in and around your vagina."
That being said, it is beneficial to use on the skin as a moisturizer and to seal in moisture after a shower or bath. Still, that doesn't bode well for Jay's preferred use in the video and TikTok users have taken notice.