Did the Women of 'Vanderpump Rules' Enter Into a Pregnancy Pact or Something?
'Vanderpump Rules' star Brittany Cartwright is expecting her first baby with husband Jax Taylor, as fans have already speculated, but when is she due?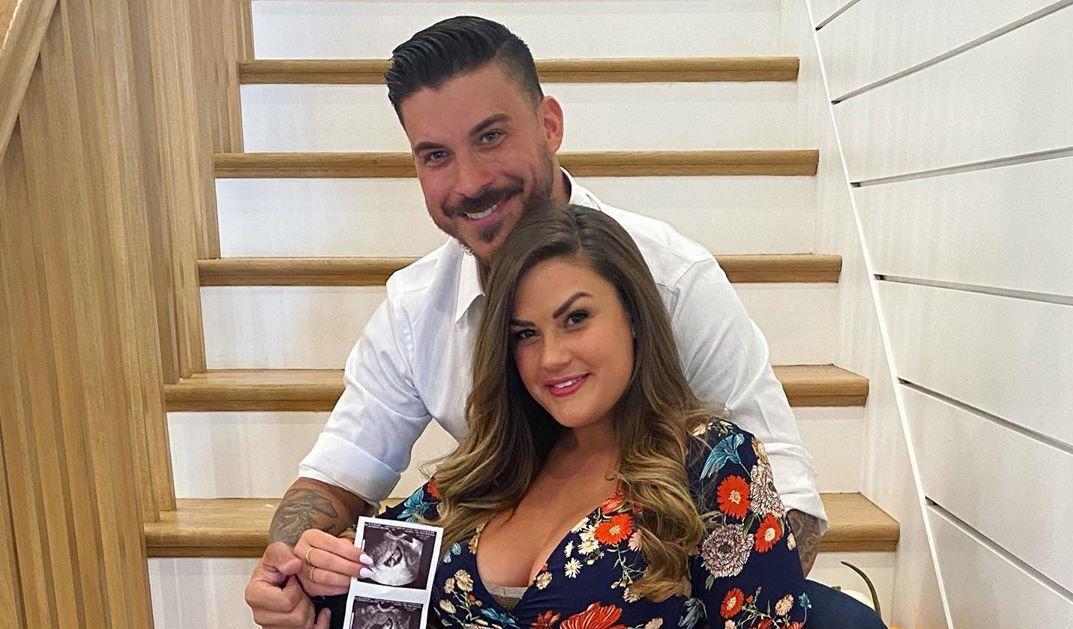 There's something in the water on Vanderpump Rules. Earlier in 2020, multiple current and former cast members announced their pregnancies and now, Brittany Cartwright and Jax Taylor are expecting their first baby together. The burning question on everyone's mind is when Brittany is due. And while it's unclear how COVID-19 will affect future filming of the show, you also have to wonder how much of her pregnancy will be depicted in Season 9.
Article continues below advertisement
So, when is Brittany Cartwright due?
Brittany and Jax spoke to People about their baby's arrival and revealed that Brittany is due in April 2021. The couple, who got married in 2019 in Brittany's home state of Kentucky, had tried for a while to get that positive pregnancy test. And when they did, the parents-to-be were overjoyed and ready to share the news with the world.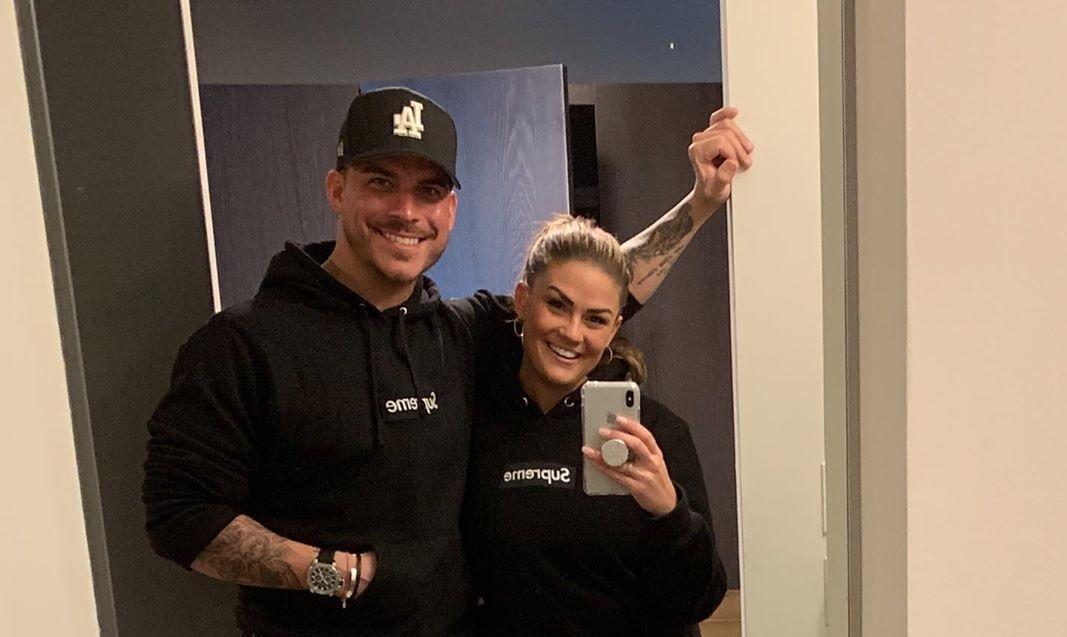 Article continues below advertisement
"We had been trying for around five months and we just can't wait to grow our family," Brittany told People. "I had the ovulation sticks and all the apps... we were ready to go! I woke up super early to go to the restroom and just had a feeling I should take a test and it was positive!! I cried, I laughed, we were just so happy!! Then I took three more tests and cried some more."
Lala Kent's due date might be sooner.
Although Lala Kent hasn't revealed a due date for her baby with fiancé Randall Emmett, she did just recently have a gender reveal and announce to the world that they are having a girl. In early September 2020, they announced on their podcast, Give Them Lala... with Randall, that they're expecting their first child together. Judging by the timeline of their announcement and gender reveal, Lala is likely also due in April 2021 or maybe even a tad sooner.
Article continues below advertisement
When is Stassi Schroeder due?
Although Stassi Schroeder is no longer a part of Vanderpump Rules after allegedly filing a false police report on former co-star Faith Stowers, who is a Black woman, she is another cast member (albeit past cast member) who's pregnant.
Stassi is due in January 2021, so her baby will be here well before Lala's and Brittany's. Like Lala, Stassi had planned to get married in 2020, but the COVID-19 pandemic threw a wrench in those plans. Instead, for now, she's busy preparing for her baby's arrival.
Article continues below advertisement
Is Katie Maloney pregnant too?
Katie Maloney has been a Vanderpump Rules mainstay since its beginning. But, unlike some of her co-stars, she is not also pregnant. Somehow, she avoided the 2020 Vanderpump pregnancy boom. That doesn't mean seeing Lala and Brittany pregnant and expecting their babies around the same time hasn't given her major baby fever, though.
"[My husband], Tom, and I definitely were talking about this summer being like the time to do the baby dance and try to make it happen," Katie told Us Weekly in August 2020. "We're trying not to stress out about and are trying to keep [our] eyes on our own page, but still be excited for someone else."
So far, not every female cast member of Vanderpump Rules is pregnant, but SUR is going to have to have a daycare built on the back of the building at this rate.