The Mushroom on 'The Masked Singer' Is This Famous Singer!
Who is the Mushroom on Season 4 of 'The Masked Singer'? Clues have fans convinced that it is this famous singer... Check out the guesses here.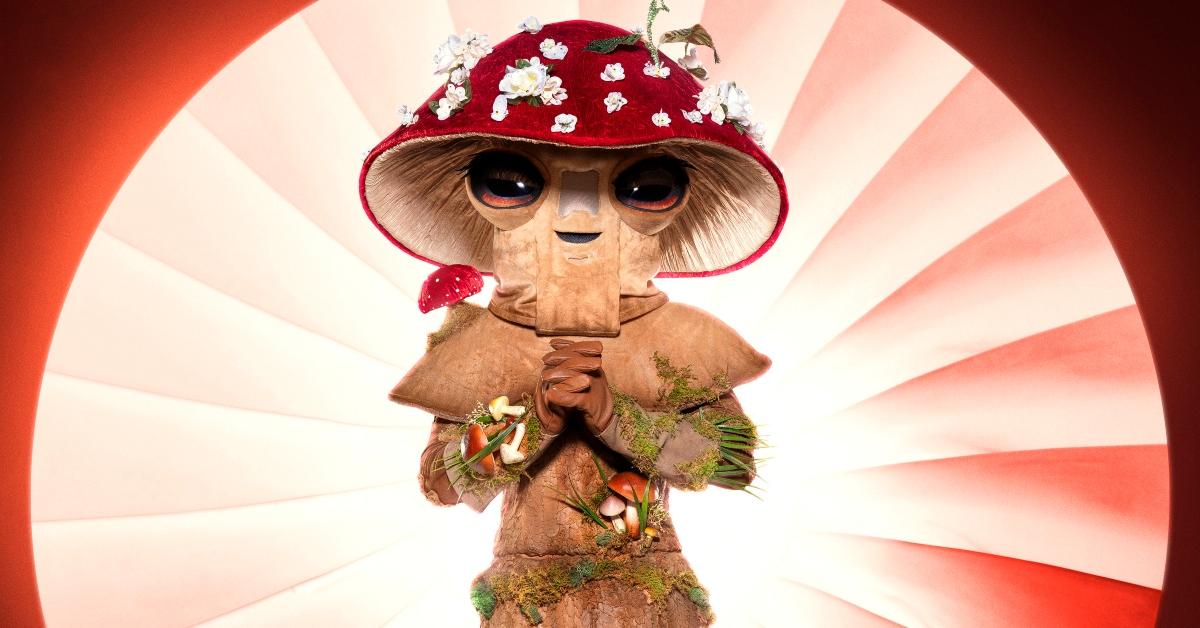 Update: Fans did not see this reveal coming! On Dec. 16, it was revealed that singer Aloe Blacc was the voice behind the Mushroom on The Masked Singer Season 4. Keep reading to see who fans initially predicted.
Article continues below advertisement
The Masked Singer is back and providing an uplifting distraction from the problems that people continue to face in 2020. The Fox reality series has celebrities dress up in crazy costumes and perform for a panel of judges.
Aside from trying to guess what A-lister is behind the mask solely based on their voice, the show also drops clues as to the identity of the celebrity.
While Season 4 has already unmasked some of its mystery Hollywood singers, there are still a few identities that have not been revealed.
One of the trippiest costumes this season has definitely got to be the Mushroom. And, based on the clues that we have received about the Mushroom so far, audiences are convinced they know the fungus' true identity.
Article continues below advertisement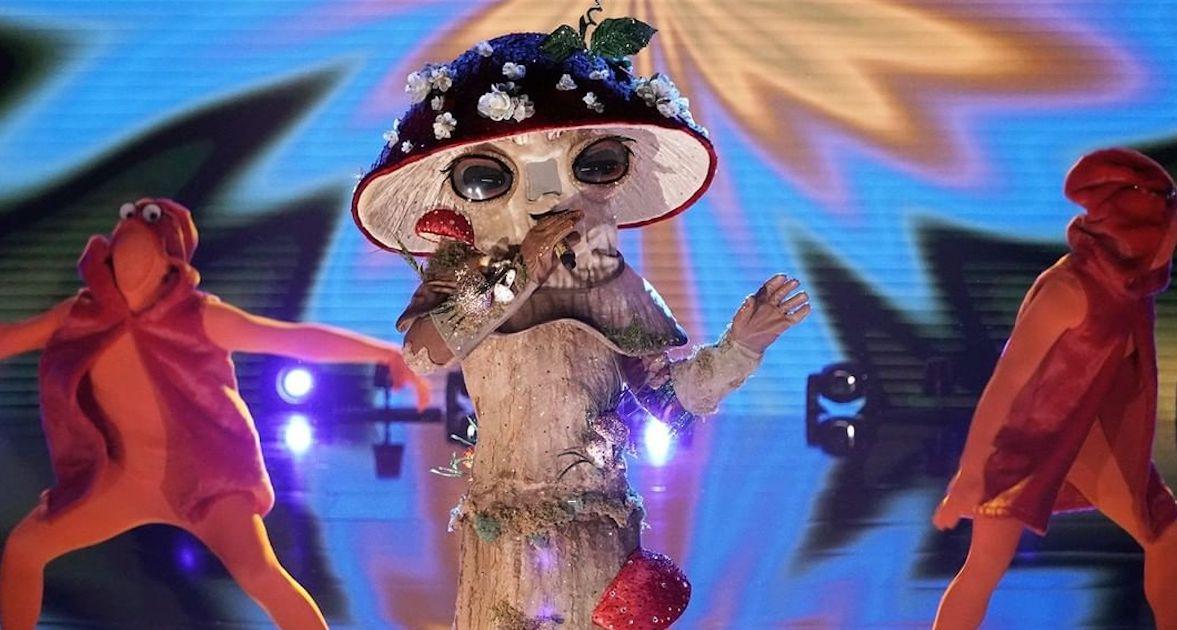 Who is the Mushroom on 'The Masked Singer'? Let's take a look at the clues...
Previously, the Mushroom revealed some very important clues about themself.
"Mushrooms are resilient and thrive in all circumstances. Being here has made me realize this show is fertile ground to explore another side of yourself," Mushroom said, before adding, "If you want to know who's behind my mask, you'll need to figure out who's under ... My hats," the unknown celeb said while sporting different mushroom hats.
Article continues below advertisement
Other important clues to remember include a few references to the Broadway musical Hamilton, "healer and a scholar," and a very random hot dog cart.
So, who could it be?
We've also seen a brown hat, a green grasshopper playing a violin, cheese, gardening tools, an orange slide, a cup of orange juice, bejeweled sunglasses, a sunny-side-up egg, and a tiara. In one clue package, Mushroom is holding what looks like a burn book (à la Mean Girls) with the Kangaroo from Season 3 (who was revealed to be Jordyn Woods) in it.
Article continues below advertisement
The Mushroom's third clue package contained a red telephone, a doll with brown hair wearing a pink dress, and a flashing red light. We also saw the initials "K.I.T." written in a yearbook, along with the names Morel Hershiser, "Fun" Gus Smith, Wood Ear Harrelson, Steve Enoki, and Chanterelle Jeffries (mushroom puns, as you've undoubtedly surmised).
Article continues below advertisement
Mushroom's connection is to panelist Robin Thicke, and revealed that the name they go by now was not their name when they "first sprouted."
Guesses for the Mushroom have ranged from Anthony Ramos to Johnny Depp!
As always, fans are attempting to guess just who is under Mushroom's hat.
Johnny Depp: One Twitter user suggested that the masked individual is A-list star and rocker Johnny Depp.
Article continues below advertisement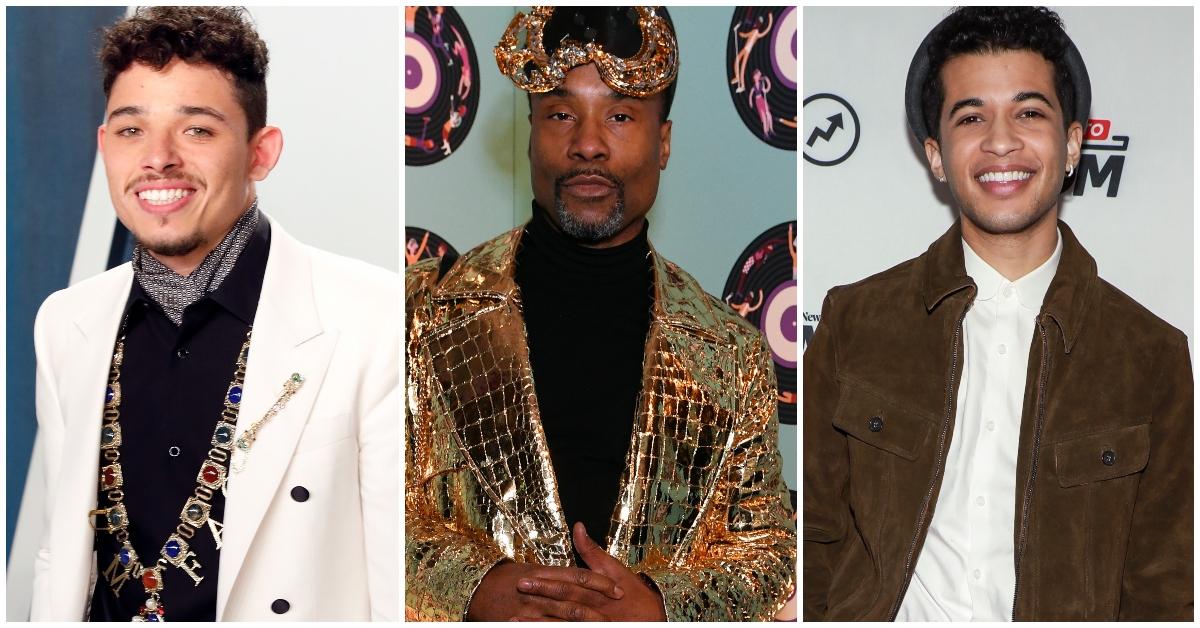 "Johnny Depp! All the clues match mushroom, squirrel, truffle, puppy dog eyes, hats and one of the first words said in the clue package was Wonderland. DUH!" the individual wrote.
That might be a stretch...
Article continues below advertisement
Billy Porter: Another social media user suggested that Billy Porter is the Mushroom.
However, this is not the first time the award-winning actor's name has been thrown into The Masked Singer mix. In 2019, fans theorized that the Pose star was the Leopard. Billy shut down those rumors in an exclusive interview with Distractify.
Article continues below advertisement
"I've never seen the show. I don't know what it is about," he told us. "I'm telling you now, if you say it's Billy Porter, you will lose 'cause it ain't me! It's not me."
So, maybe the actor decided to finally do the show?
Anthony Ramos: More likely, viewers seem convinced that Anthony Ramos is the mystery voice behind the Mushroom. Anthony, who recently released his first album "The Good and the Bad," is best known for playing John Laurens and Philip Hamilton in Hamilton alongside Lin-Manuel Miranda.
Other popular guesses include Aloe Blacc, Frank Ocean, Usher, and Pharrell Williams. Another popular guess is fellow Broadway singer (and DWTS champ) Jordan Fisher, who also happened to star in Hamilton, playing Anthony's exact roles. Coincidence? Maybe! We've seen a few people speculating that all of the Hamilton clues are actually misdirection and the Mushroom's true identity is actually Anthony Hamilton!
The Masked Singer airs Wednesdays at 8 p.m. ET on Fox.