The Pink Ladies Return for Season 3 of 'The Neighborhood'
Kym Whitley and Cocoa Brown make a recurring appearance on CBS's 'The Neighborhood' as the Pink Ladies. Who are these actresses?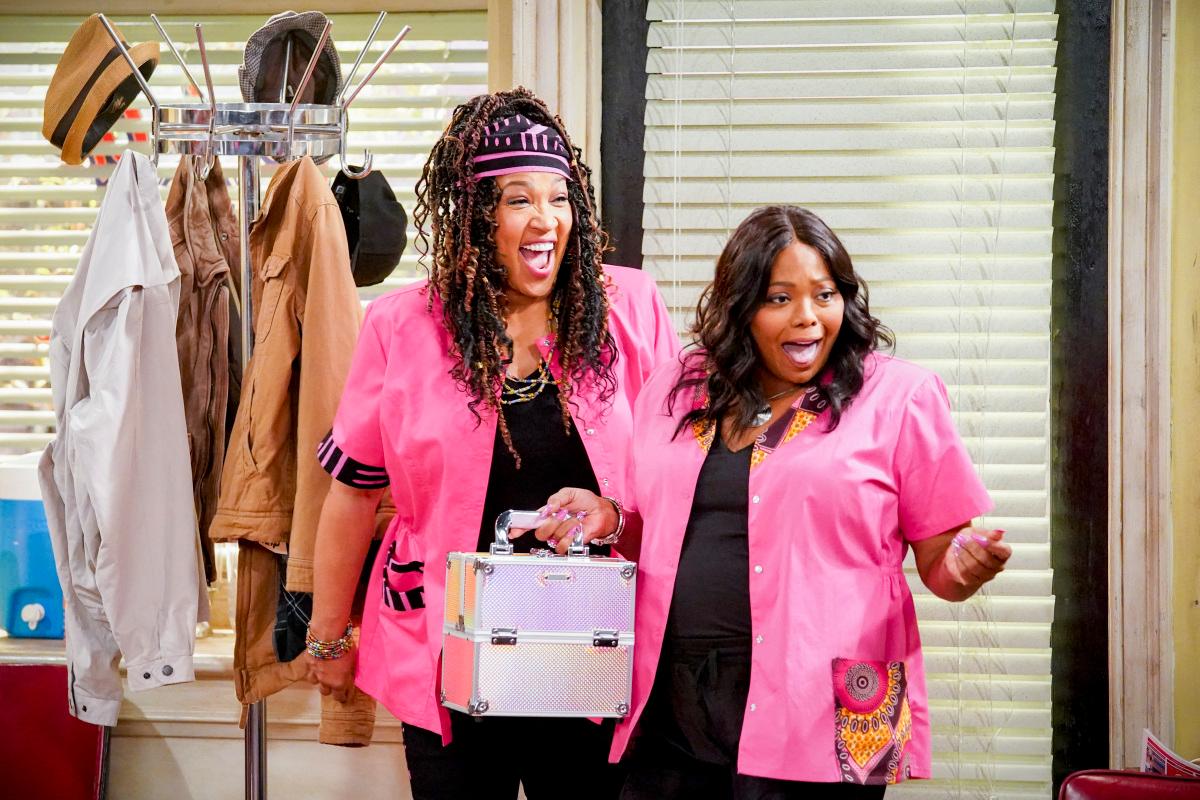 CBS's comedy show The Neighborhood follows what happens when a friendly midwestern man and his family move to an area in Los Angeles very different than their hometown. The show follows Dave Johnson (played by Max Greenfield) and Calvin Butler (played by Cedric the Entertainer) as they form a friendship.
Article continues below advertisement
The title has been met with mild success and is well into its third season, where our main duo has another encounter with the Pink Ladies. But who are they, and who are they played by?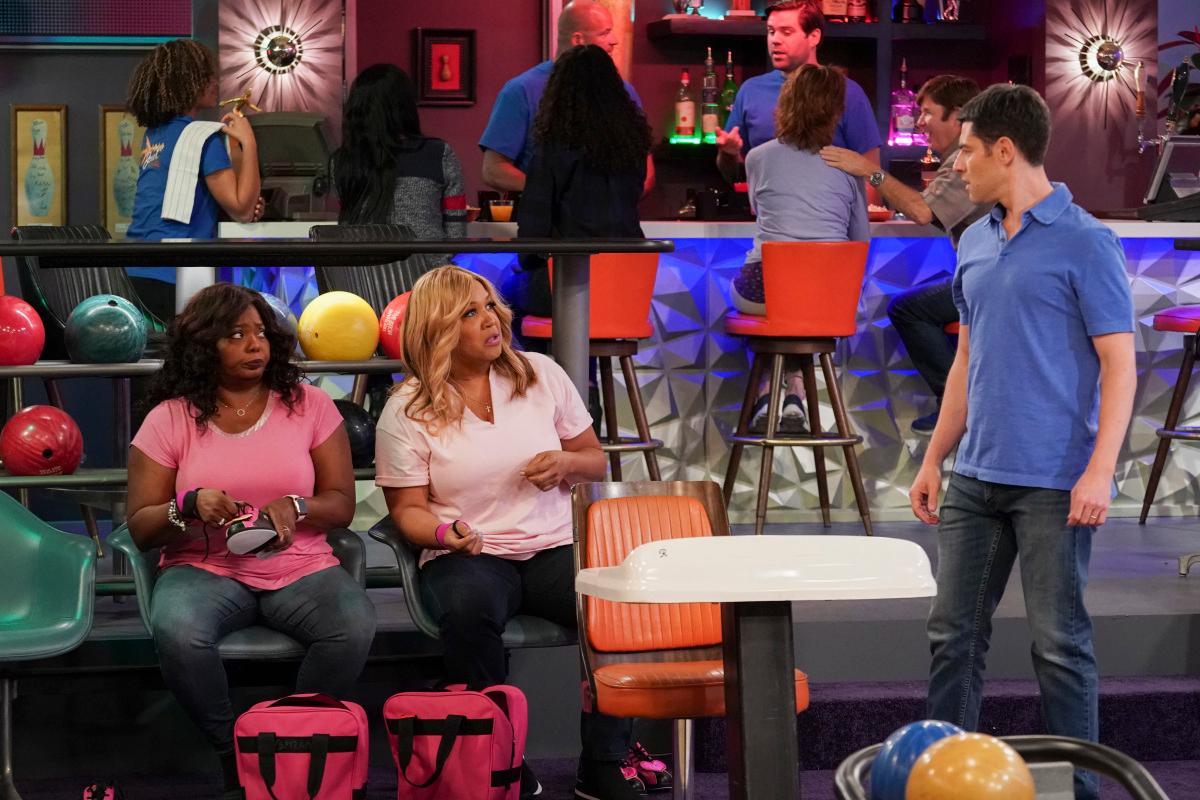 Article continues below advertisement
Who are the Pink Ladies?
The Pink Ladies make more than one appearance in The Neighborhood. The duo are first seen in Season 2, Episode 8, titled "Welcome to Bowling." Calvin and Dave decide to team up for a chance to win a bowling championship — though their main rivals are two people who they never expected to have to go up against.
The opposing (and very talented) team is called the Pink Ladies, made up of LaTonya and Regina.
While their bowling championship match begins on a good note, as Dave is surprisingly better at bowling than he'd thought he'd be, Calvin, unfortunately, is struggling much more with the match than he'd hoped.
See, he knows the Pink Ladies from high school — and they have not forgotten him and just how badly he embarrassed himself playing football. This, of course, makes it hard for Calvin to focus on his skills during the tournament.
Article continues below advertisement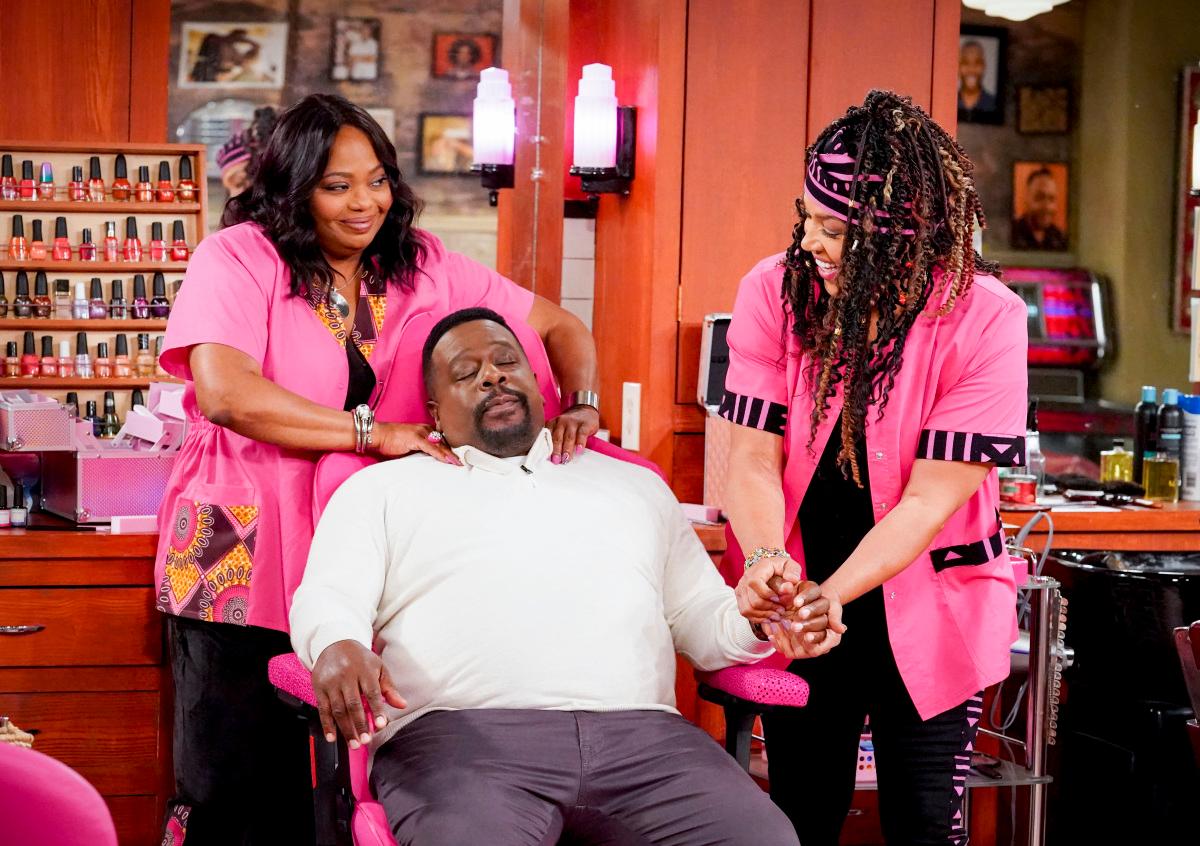 LaTonya and Regina return in Season 3 when they rent a chair in Calvin's barbershop, forcing him to confront his old high school nemeses again.
Of course, Dave suggests Calvin make a peace offering to the ladies, though instead, he's met with a prank in return.
Article continues below advertisement
Who plays the Pink Ladies on 'The Neighborhood'?
LaTonya and Regina are played by Kym Whitley and Cocoa Brown, respectfully.
Kym's resume of onscreen appearances is a long one, dating all the way back to 1992. Many of these roles are guest appearances of short-term character additions, but the sheer number of them quickly adds up. According to her IMDb page, she has more than 100 acting credits and more than 100 other guest appearances on reality and daytime shows.
Article continues below advertisement
Kym has made seven different appearances on The Real and has done three episodes of the Celebrity Name Game, appearing as a celebrity player.
Her most notable roles include the voice of Melonee in the animated movie Rango and a recurring role as Yolanda on Young & Hungry. She was also nominated for a BET Comedy Award for Outstanding Supporting Actress in a Box Office Movie in 2004 for her role as Ormandy in Deliver Us From Eva.
Farah "Cocoa" Brown has a similarly long acting resume, though she's also done some notable standup routines.
Her most well-known roles include Joy in Ted 2 and Carla Price in 9-1-1, though she's also made multiple appearances on The Real and Comics Unleashed.
Many of her acting credits are guest appearances or short-term recurring roles, though just like Kym, they've all surmounted to a pretty successful career.
Catch the Pink Ladies on The Neighborhood, Mondays at 8 p.m. EST on CBS.