Fans Think Michelle Made a Mistake by Sending Joe Home on 'The Bachelorette'
In a move that shocked many viewers, Michelle Young decided to send Joe Coleman home on 'The Bachelorette' — but why? Fans need answers!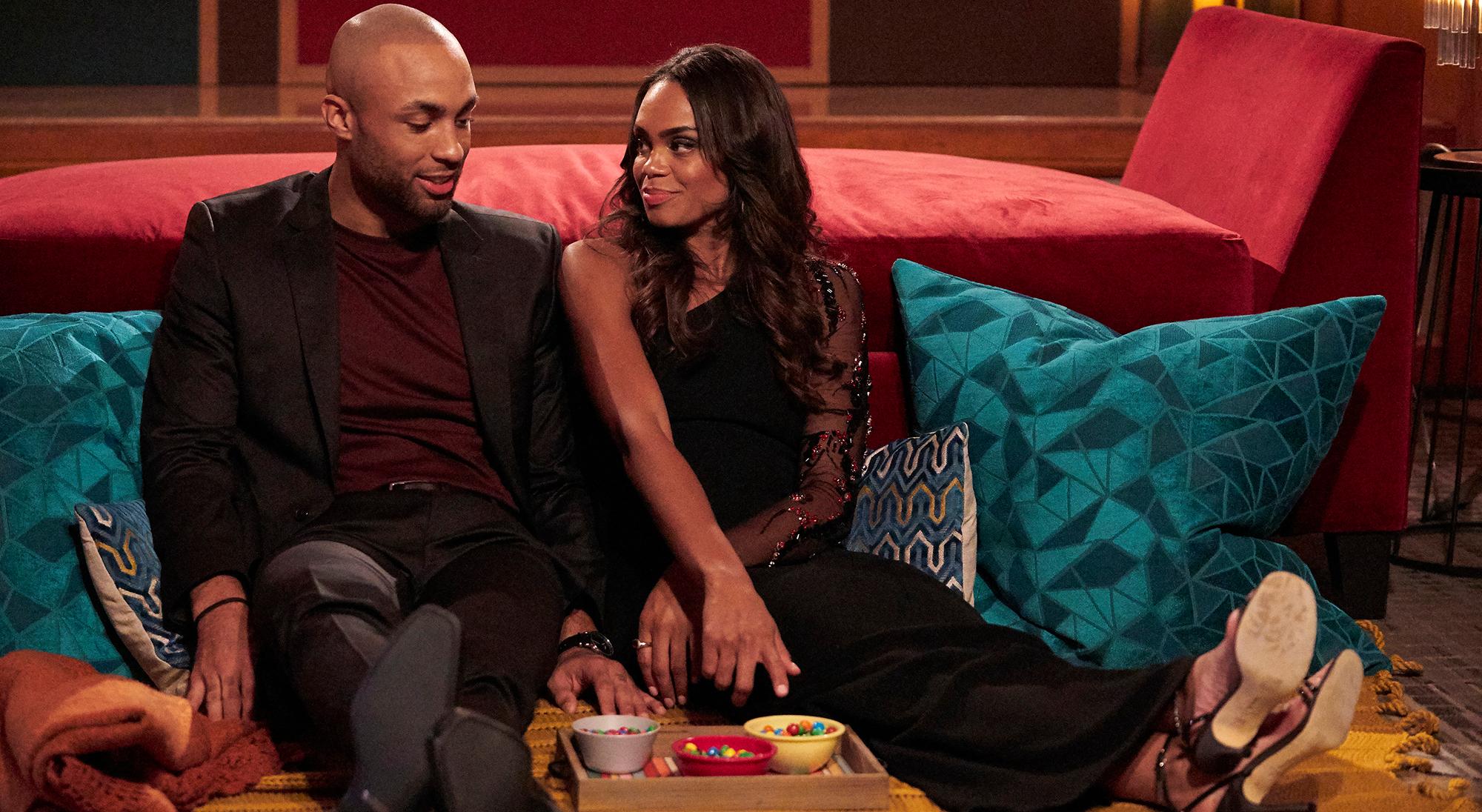 Spoiler alert: This article contains spoilers for the fantasy suite episode of The Bachelorette.
There have been many fan favorites in Michelle Young's cast of contestants on Season 18 The Bachelorette. Fans have been disappointed at Michelle's decision to send home so many of her contestants, including Olu, Rick, Rodney, and most recently Joe.
Despite being from the same hometown and seeming to have similar life plans, Michelle surprised viewers when she left Joe without a rose after the fantasy suites. But why did she send him home?
Article continues below advertisement
Michelle sent Joe home following the fantasy suites on 'The Bachelorette.'
For those who need a recap, Michelle had only three men left when it came time for the fantasy suites: Nayte, Brandon, and Joe. Brandon made her feel secure by being open about his feelings, while she's always spoken highly of her connection with Nayte. Joe, on the other hand, admittedly took some time to warm up to Michelle. While it was clear that Michelle was interested in Joe, he was more of an introvert (as opposed to her extrovertedness), which took their connection longer to form.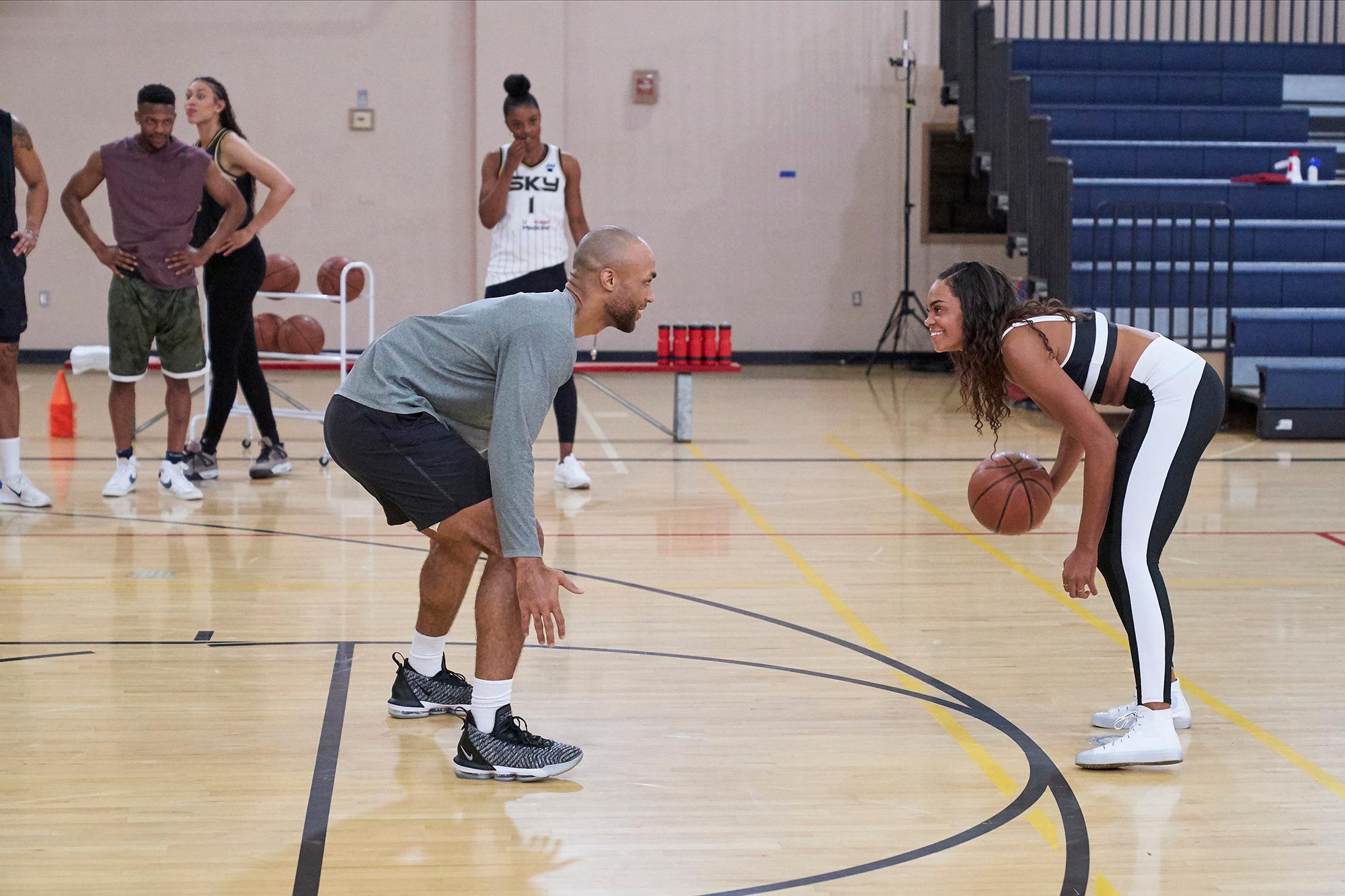 Article continues below advertisement
For Joe and Michelle's fantasy suite date, they spent the day talking about their life plans. Being from the same hometown, the pair bonded instantly over their shared upbringing and mutual love of basketball. But Michelle admitted she was wary of dating someone who's as reserved as Joe.
That being said, she ultimately offered him the chance to spend the night with her in the fantasy suite, and it seemed as though they were on solid ground going into the rose ceremony.
That is, until Brandon pulled her aside before the ceremony started. In their brief moment together, Brandon told Michelle that he would always be on her team, even if it meant she had to send him home. Her first rose went (unsurprisingly) to Nayte. But in a move that shocked and saddened many fans, Michelle gave her next and final rose to Brandon, ultimately sending Joe home.
Article continues below advertisement
"I have been falling in love with you. I'm still falling in love with you," she tearily told Joe as she walked him out. "You have a piece of my heart, and I think you always will. "It's just… I can't be your person."
Joe, clearly heartbroken, thanked her for their experiences together and told her, "I really did see that future with you that we talked about," before getting in the limo and heading home.
Article continues below advertisement
But why did Michelle send Joe home?
Following the episode, fans were understandably confused over Michelle's decision, noting that the pair seemed to have a connection that was more solid than she had with the other contestants.
"Observation after watching tonight: Brandon is chasing Michelle. Michelle is chasing Nayte. Michelle and Joe are equals. Find your equal people!" one Twitter user commented after the show.
"Michelle chose Brandon over Joe!?!? I did not see that coming!!!!" another tweeted.
At this time, Michelle has not commented publicly on her decision to send Joe home — though it's possible we'll get our answers during After the Final Rose. It's possible that Brandon's comments influenced her enough to make a last-minute decision change, but unless she decides to open up, we won't know for sure.
Watch The Bachelorette finale when it airs on December 21 at 8 p.m. on ABC.