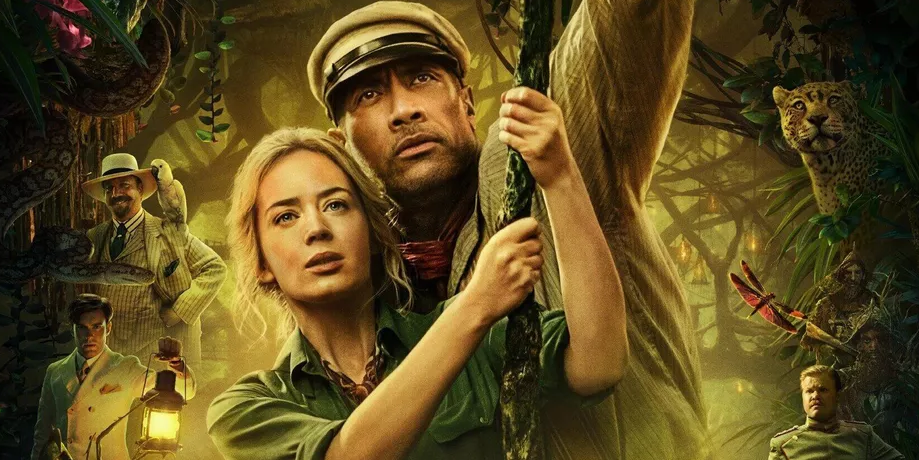 'Jungle Cruise' Was Given a PG-13 Rating For These Two Main Reasons
If there's one studio that can take an idea that doesn't seem like it would be the basis of a major motion picture, it's got to be Disney. Take Pirates of the Caribbean, which decided to turn a theme park ride into a sprawling epic flick about buccaneers in what is now the Virgin Islands and ended up becoming a bonafide cinematic institution. While Johnny Depp had a lot to do with that (he signed on before even reading a script), it's no wonder that the Mouse was looking to strike magic again.
Article continues below advertisement
Which brings us to Jungle Cruise, another theme-park-inspired Disney property headlined by Hollywood's highest-paid actor, Dwayne "The Rock" Johnson, and Emily Blunt, a bonafide screen powerhouse who has demonstrated a range for a variety of genres. The movie generated a lot of buzz, especially with the changes made to the ride for updated cultural sensitivity and also because of its rating. Why is the supposed family film rated PG-13?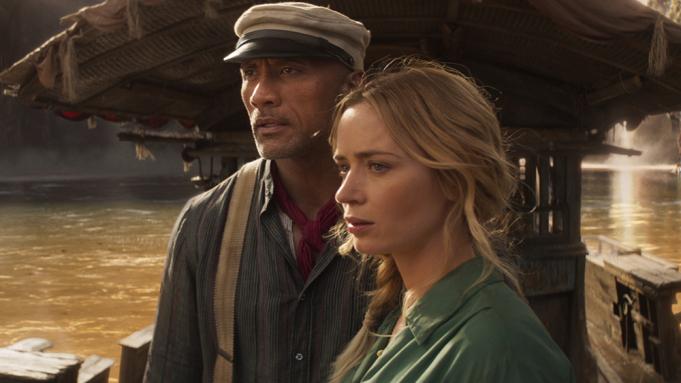 Article continues below advertisement
Why is 'Jungle Cruise' rated PG-13?
The flick, which is in theaters and streaming on Disney Plus on July 30, is officially rated by the Motion Picture Association of America (which we'll get to more later) for what the New York Times reports as "chaste kissing and bloodless fighting."
The publication goes on to skewer the flick and they're not the only one. The Verge said that Jungle Cruise "desperately wants to be The Mummy."
This necessarily isn't a bad thing. The Mummy is one of those films that really just shouldn't have worked, but it undeniably does. There's an enthusiasm present in all of the characters that make it a classic. So why are people not giving Jungle Cruise any love?
The Times stated that the movie's failure "has less to do with the heroic efforts of its female lead than with the glinting artifice of the entire enterprise."
Article continues below advertisement
To translate from nerd talk, that just means the whole thing feels phony. According to the outlet, "the [film's] general busyness [is] a desperate dance for our attention." The New York Times went on to say that the entire movie feels like a money grab. Still, some fans online are just celebrating seeing a fun film.
Article continues below advertisement
'Jungle Cruise' is also being lambasted for a faux-empowering LGBTQ scene.
Jack Whitehall's McGregor Houghton, the younger brother of Emily Blunt's character, is supposed to be gay in the movie, not that his sexuality plays any type of major part of the film's storyline. If this sounds familiar, Disney has been accused of being "noncommittal" to onscreen LGBTQ representation in a few of its recent flicks, like the live-action Beauty and the Beast remake, Star Wars: The Rise of Skywalker, and Raya and the Last Dragon.
The moment that speaks to McGregor's gayness in the film is a "blink and you'll miss it" clip where he says his sister supported him after he was shunned by his family. He also references several broken marital engagements, saying they occurred because his "interests happily lay elsewhere."
And that's it, that's the scene.
Article continues below advertisement
A reason for Disney's refraining from fully embracing gay characters could be a part of the brand's global market strategy. There's strong evidence to support that this is definitely happening in China. The Mouse has "whitewashed" several movie posters featuring Black lead characters. Star Wars removed John Boyega from regional marketing, and Black Panther only appeared in posters with his mask on.
Article continues below advertisement
Then there could be a placating of the MPAA itself. The Motion Picture Association of America has a history of being unduly critical of the depiction of homosexuality in films. But I'm a Cheerleader in 1999 originally received an NC-17 rating because it featured scenes of two women kissing. Other films with heterosexual couples doing the same? R rating.
Article continues below advertisement
Much of the MPAA's "shadiness" has been heavily delineated in the 2006 documentary This Film Is Not Yet Rated. But the MPAA has specific guidelines for the depiction of sex and violence. James Bond can get a PG-13 rating even after shooting 15 dudes dead. However, as long as no blood is shown, then it's all good.
God forbid there's a boob on camera for more than three seconds though. Whoa boy.
Jungle Cruise heads to theaters and Disney Plus Premier Access on July 30.