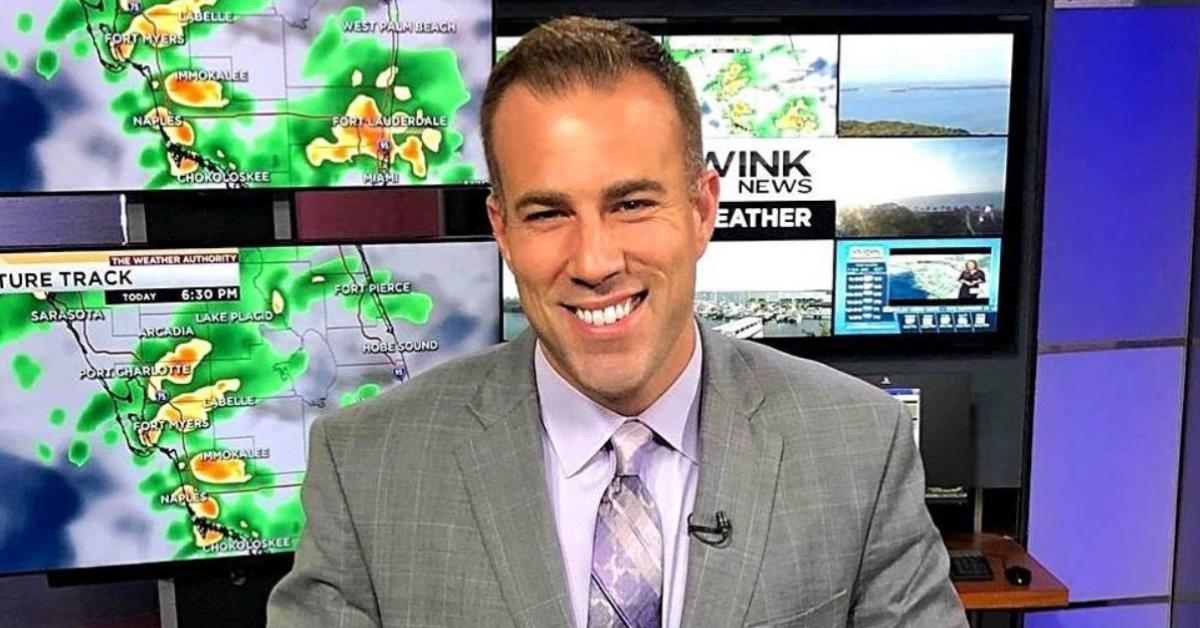 Matt Devitt Opts to Work From Home as COVID-19 Cases Surge in Florida
Matt Devitt announced that he and his fiancée, Elizabeth, would be working from home for the next two weeks via a Facebook post on Tuesday, July 7. As the meteorologist jokingly remarked in the caption, it is his full intention to rock an outfit comprising of a suit jacket, a freshly-ironed shirt, a tie, and a fetching pair of gym shorts for the forthcoming WINK News Weather segments.
Article continues below advertisement
So, why is Matt Devitt working from home?
"UPDATE: My fiancée Elizabeth and I are going to be working from home the next two weeks as a precaution to be safe. Thank you everyone for the love and reaching out. Hey, on the bright side, at least I can work in my gym shorts!" Matt explained in a Facebook post on Tuesday, July 7.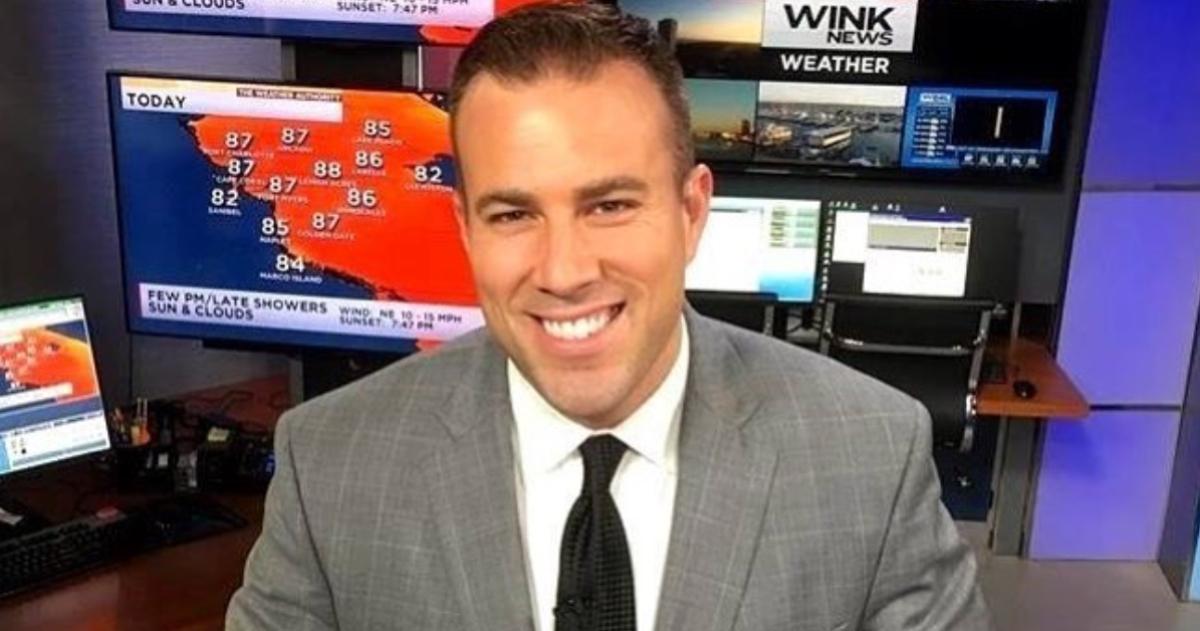 Article continues below advertisement
Florida has seen the largest upsurge of new COVID-19-related cases over the past 14-day-long period in the U.S. There's a strong chance that Matt and Elizabeth have decided to take necessary precautions and self-isolate until the rate of infection decreases to an adequate level.
According to the latest report published by The Florida Division of Emergency Management, there are currently 213,794 patients diagnosed with COVID-19 in the state. On June 24, the total number of cases was only 109,014.
However, the number of hospitalized patients has remained relatively steady — and so has the number of deaths.
On July 7, there were 16,425 COVID-19 patients treated in the hospital. 3,841 Florida-residents have lost their lives due to the illness, while 102 non-residents have died from COVID-19 in the state.
On June 24, the number of COVID-19 patients stood at 13,574. There were 3,281 COVID-19 related deaths.
Article continues below advertisement
According to The Daily Mail, however, the relatively low death rates shouldn't be treated lightly. Some experts believe that there's a 17-day lag between the number of new cases and the number of deaths.
If there's a spike of newly diagnosed cases, it is more likely that the number of hospitalized cases and deaths will increase a few weeks later as well.
Article continues below advertisement
It's uncertain whether Matt and his fiancée, Elizabeth, chose to work from home to prevent the spread of the virus. However, judging by Matt's social media activity, there's a very strong chance that they opted to spend more time in the comfort of their homes to protect themselves.
Article continues below advertisement
Although most of Matt's posts revolve around his work as a meteorologist — his feed is studded with beautifully composed images of rosy sunsets, shooting stars, and the like — he did reference COVID-19-related woes on several occasions during the past few weeks.
Take a post from Tuesday, July 7, which sheds light on a dire conundrum many shoppers are likely to have experienced in the past few days — the impossibility of opening a plastic bag without licking one's fingers and thereby risk exposure to the virus.
Article continues below advertisement
On July 1, Matt also shared a hilarious meme poking fun of a mistyped sign put out in front of a swimming pool. The piece of paper informed visitors that the facilities would be closed "Due to the Carnivorous," instead of coronavirus.
The best way to prevent contracting or spreading the coronavirus is with thorough hand washing and social distancing. If you feel you may be experiencing symptoms of the coronavirus, which include persistent cough (usually dry), fever, shortness of breath, and fatigue, please call your doctor before going to get tested. For comprehensive resources and updates, visit the CDC website. If you are experiencing anxiety about the virus, seek out mental health support from your provider or visit NAMI.org.