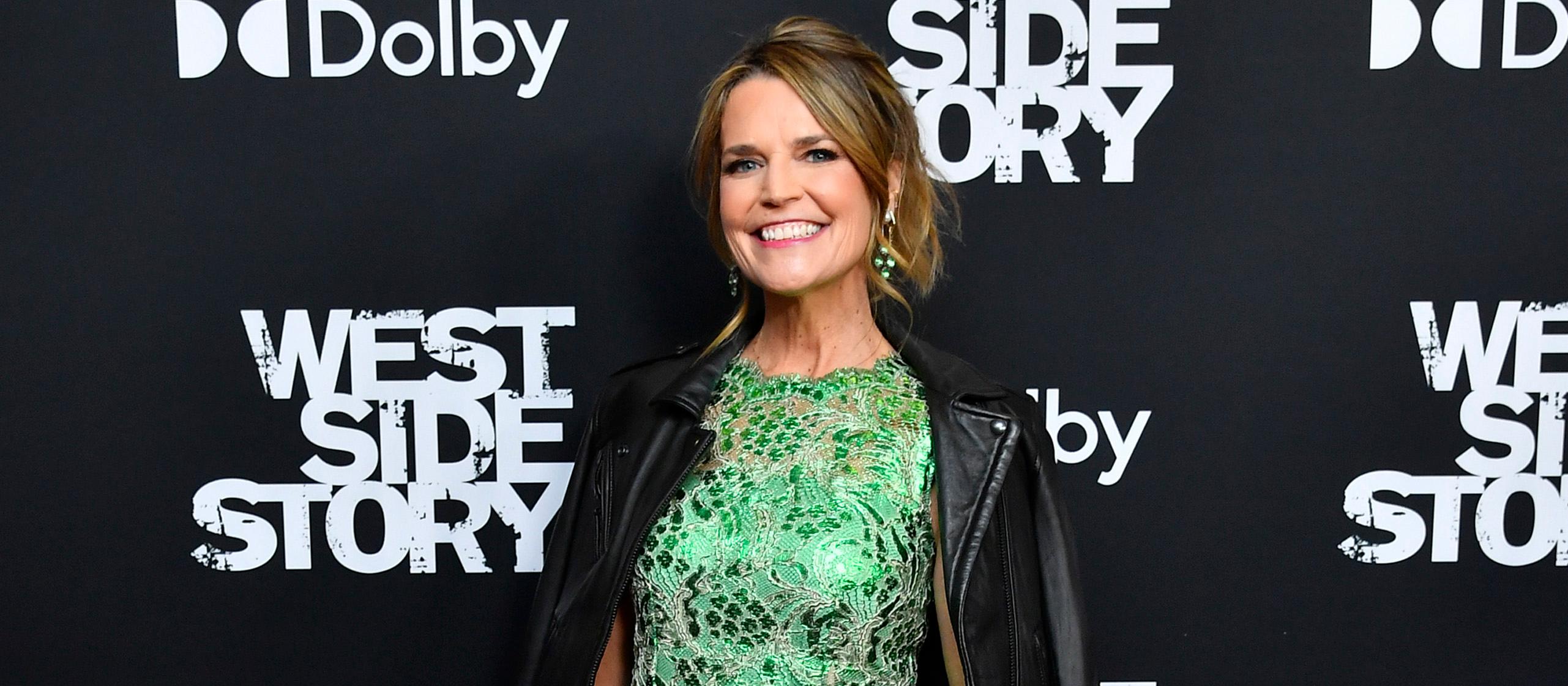 NBC's Savannah Guthrie Won't Be at the 2022 Winter Olympics — Here's Why
News coverage of the Winter Olympics is a big deal for anyone either watching it or actually reporting. In recent years because of COVID-19, there have been tons of travel restrictions and protocols put in place to avoid spreading the virus. But that also means reporters have had to change the way they cover the games.
Article continues below advertisement
Now that things are getting somewhat back to normal — although with some precaution — fans are hoping that coverage of the Winter Olympics is going back to normal. But unfortunately, Savannah Guthrie of NBC's Today won't be able to fly to Beijing, where the 2022 Games are being held. Here's why.
Why is Savannah Guthrie not at the Winter Olympics?
According to People, Savannah is staying in the U.S. to cover the Winter Olympics because of COVID and the omicron variant of the virus. She was initially going to host NBC's Opening Ceremony coverage live from Beijing, but instead, she'll be doing so remotely from Stamford, Conn. Now, only Today's Craig Melvin will be the only one from the team hosting in person.
Article continues below advertisement

For Savannah, there will be an "Olympic Plaza" set up outside of Rockefeller Center studio in Stamford. There, athletes from different sports will be brought to her for interviews after they return to the U.S. You can watch her coverage on Feb. 4, 2022, on NBC throughout the day.
Article continues below advertisement
Savannah mentioned to People that she recently had COVID and that it's too soon for her to be traveling. "And there's a not-insignificant risk that you pop a positive test while there, and if you do, that triggers all kinds of protocols that are understandable, so it just didn't make sense for us," she said.
Plus, China has a lot of restrictions about travel and who's allowed in the country because of COVID-19. According to a statement by the International Olympic Committee, "rigorous COVID-19 countermeasures" and being put in place "ensure the health and safety of all Olympic participants in Beijing."
Article continues below advertisement
In addition, those traveling to the Winter Olympics were encouraged to let officials know of any kind of additional vaccines needed so that the proper steps could be taken for people to get all the doses they need.