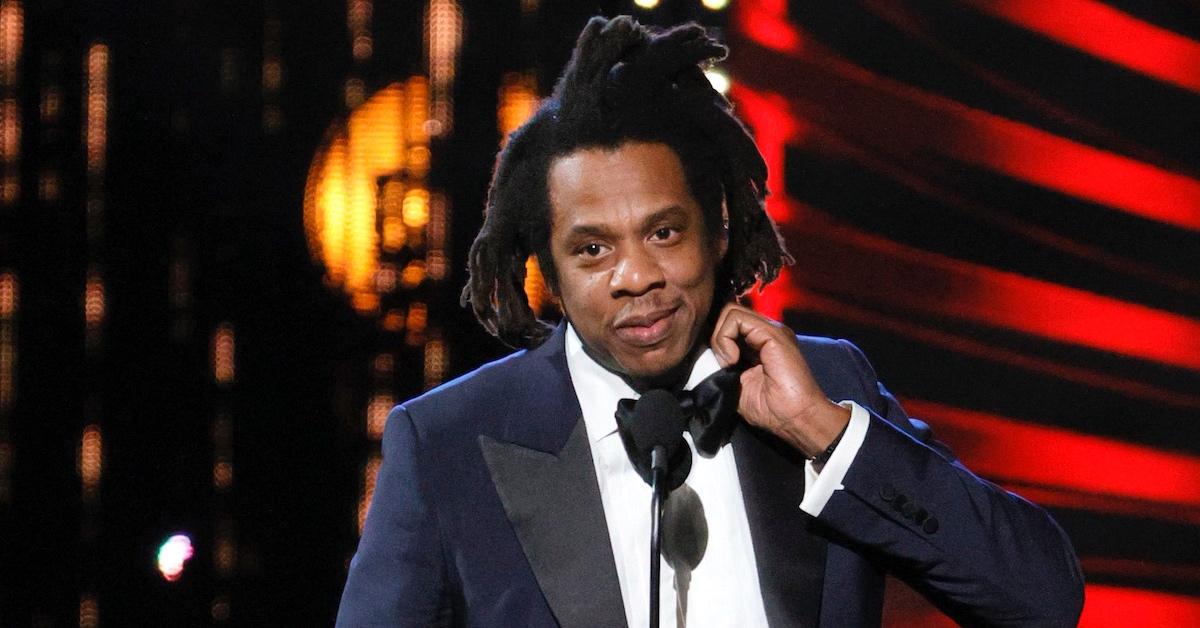 Jay-Z Says That No One Can Face Him in a Verzuz Battle, and Social Media Agrees
Thanks to Swizz Beatz and Timbaland, Verzuz has taken on a life of its own. Started during the pandemic in 2020 as a way for music greats to come together in comraderie to share their hit songs with the world, the show has now become an integral part of music culture. With face-offs that include Erykah Badu vs. Jill Scott to Bounty Killer vs. Beenie Man, the battles remind fans just how powerful music can be.
Article continues below advertisement
Since the inception of Verzuz, fans have long debated about which artists and songwriters can face-off against each other. And of course, the GOAT, Jay-Z aka Hov — born Shawn Corey Carter — has always been mentioned in the conversation. And while it would be a great move for the culture to have Jay-Z celebrate his hits with the world, the argument remains that he's in a league of his own — which many fans, and the Brooklyn native himself, believe. So, will Jay-Z ever appear on Verzuz? Keep reading to find out.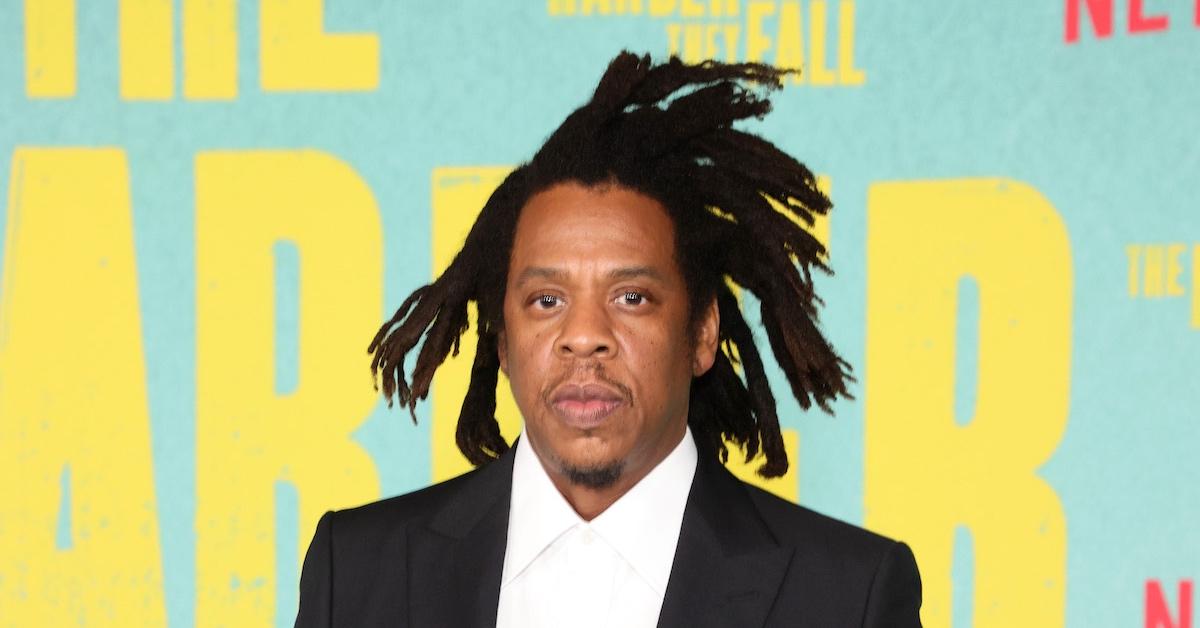 Article continues below advertisement
In a conversation on Twitter Spaces, Jay-Z shares that no one can face him in a Verzuz battle.
Most hip-hop lovers would agree that Jay-Z is considered to be the crème de la créme of rap royalty. With a whopping 14 No.1 albums under his belt, the most by any solo artist, Jay-Z has been Goated for good reason.
And while Jay-Z doesn't maintain a consistent presence on social media, he is privy to the conversation of him possibly participating in a Verzuz battle. However, the Brooklyn native simply believes that no one can go toe-to-toe with him.
Article continues below advertisement
On Dec. 21, 2021, Jay-Z joined a Twitter Spaces chat alongside Alicia Keys to help promote her new album "Keys." And once Genius's Rob Markman brought up the topic of Verzuz, Jay-Z set the record straight.
Article continues below advertisement
"Ain't nobody that can stand on that stage with me [sic]," Hov said. "I ain't gonna lie, no disrespect. Everyone's amazing. They've done what they've done. No one can stand on that stage with me. I'm just telling you guys the real [sic]," he continued. "There's not a shot. There's not a chance in hell that anyone can stand on that stage for ... I don't know how long it is ... Two hours? Two hours …That ain't gonna never happen [sic]. Let's move on from Verzuz and move on to this Keys album."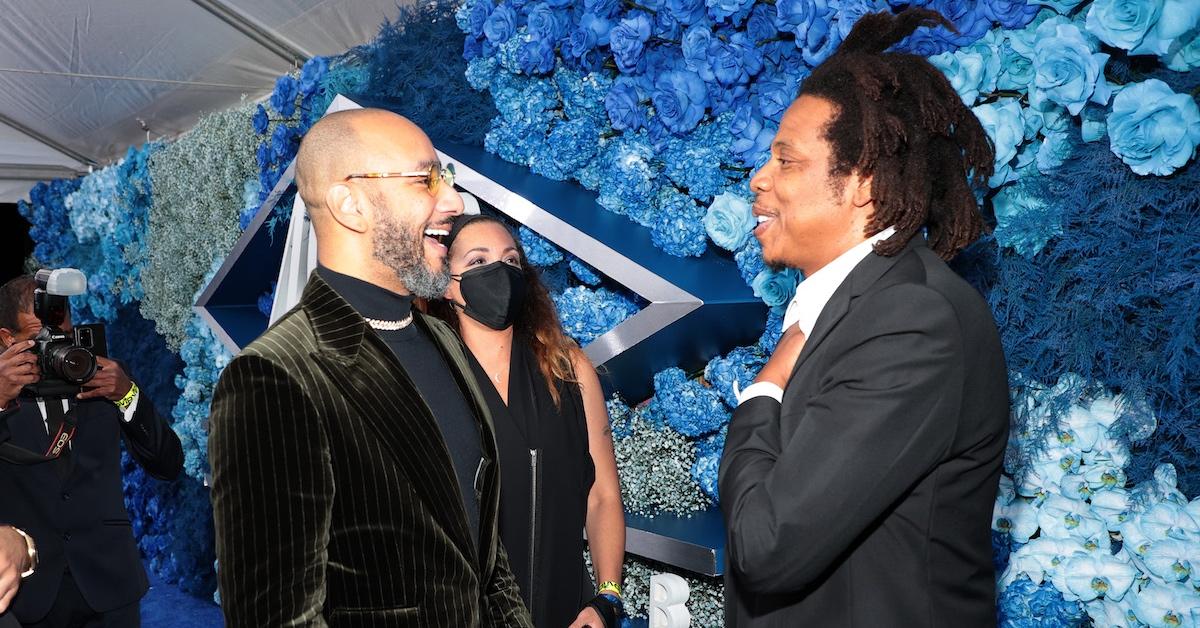 Article continues below advertisement
Social media users are in agreement with Jay-Z about his declaration.
Social media users have no qualms about calling anyone out on debatable declarations. However, when it comes to the topic of Jay-Z facing off in a Verzuz battle, most people agree that he is simply unmatched.
Article continues below advertisement
The general consensus is that Jay-Z is the rapper that all MC's hope to carbon-copy. From the highly-revered 1996 debut album "Reasonable Doubt" to "Watch The Throne" with Kanye, no one can really hold a candle to him.
Article continues below advertisement
Jay-Z also shared his belief that Beyoncé has surpassed Michael Jackson in regards to accomplishments.
Calling the Beyhive! It appears that the biggest Beyoncé fan is none other than her husband, Jay-Z. During the Twitter Spaces conversation — captured by Hollywood Unlocked — the mogul discussed how much Queen Bey has surpassed the King of Pop in regards to her accomplishments.
"Bey's gonna be mad at this for saying this, but Michael Jackson never had a Coachella ... She's an evolution of him because she watched him at 9," Jay-Z said. "And [the kids are] the same. Find me another concert that's as culturally relevant and thrilling as Coachella. Beyoncé is gonna be one of the best singers we ever heard because she is such a student."
Article continues below advertisement
Once that comment made its rounds on social media, hysteria ensued. There's no disputing that Beyoncé is also in a league of her own. Although she has dealt with her share of scrutiny for being "overrated," fans have quickly disputed those claims with facts about her accomplishments. And for Jay-Z and other diehard Beyoncé fans, her being able to make major waves with Coachella and even have a Netflix special dedicated to the events speaks major volumes.
Article continues below advertisement
Despite Beyoncé's many achievements, many Michael Jakson fans took issue with Jay-Z's declaration. After all, many people believe that MJ is unmatched as an entertainer.
Aside from the Beyoncé and MJ comparisons, there is likely no chance that Jay-Z will ever be featured on Verzuz. Sure, Verzuz would likely break every record thus far, but there it's unlikely that Jay-Z would agree to appear on the show when he feels that no other rapper is on his level. A wise person one said, we have to respect our legends. And Jay-Z has spoken.