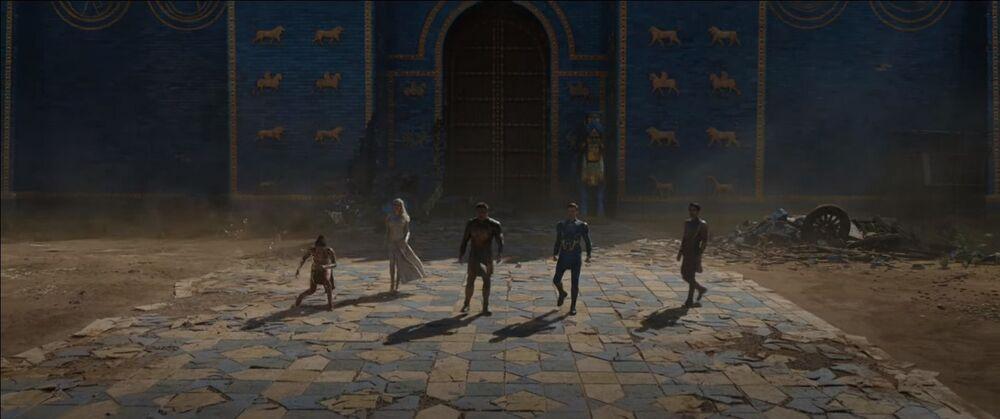 The Future of 'Eternals' Might Be Big for the MCU — Will the Movie Have a Sequel?
Spoiler alert: This article contains spoilers for Eternals.
When it comes to Eternals, the film is an oddity within the Marvel Cinematic Universe. Among a growing franchise of groundbreaking cinematic experiences and inoffensive if not repetitive origin stories, the 2021 film stands on its own as one of the most divisive films in the series. Despite its respectable 78 percent audience score, the movie has the lowest Rotten Tomatoes critics rating for an MCU film. What does that mean for a sequel?
Article continues below advertisement
Eternals follows a group of ageless superbeings sent to a primitive planet Earth by a space god to help humanity develop as a society. As they reach a post-Blip modern era, they must fight their own battle to defend Earth after the true intentions of their creator come to light. With the film now available on Disney+, audiences everywhere have the chance to catch up on its groundbreaking lore. And with major bombshells in the secret endings, will the Eternals' adventures ever continue?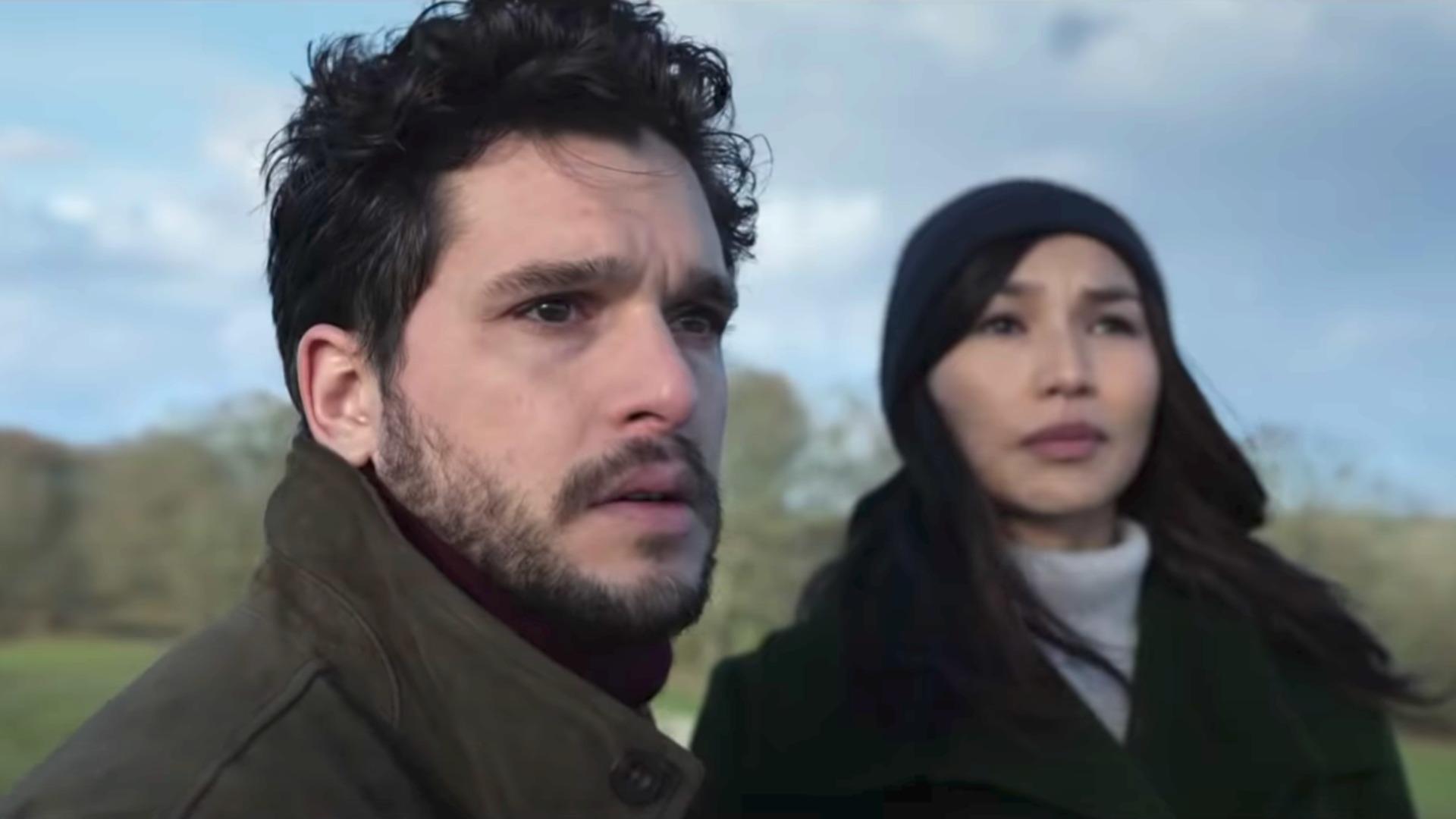 Article continues below advertisement
Will there be an 'Eternals 2'?
The ending of Eternals was bittersweet. While Sersi (Gemma Chan) and many of her Eternals companions succeed in preventing the Emergence, a cosmic event that would've destroyed the Earth, it came at the cost of their leader Ajak (Selma Hayak) early on. They even had to face off against one of their own as Ikaris (Richard Madden) tried to keep the Emergence on track by fighting his loved ones. Shortly after the battle, Ikaris even kills himself after letting down everyone he knows and loves.
But even then, their victory was short-lived. Upon learning of their treasonous actions, their creator Arishem (David Kaye) plucks three of the remaining Eternals away from Earth, seeking to judge them for their actions while they attempt to argue that humanity is worth saving. The film ends on this cosmic cliffhanger, but it wouldn't be an MCU movie without something at the end to tease its future.
Article continues below advertisement
In the mid-credits scene, three of the Eternals remain safe while off-planet and away from Arishem's wrath. They then receive a visit from Eros (yes, Harry Styles), another Eternal who claims to be Thanos's brother. The stranger offers his help to Thena (Angelina Jolie) and the others in saving other Eternals across the universe. Things get even weirder in the post-credits when Gemma's love interest Dane Whitman (Kit Harrington) attempts to wield a mysterious sword but is stopped by an unseen figure.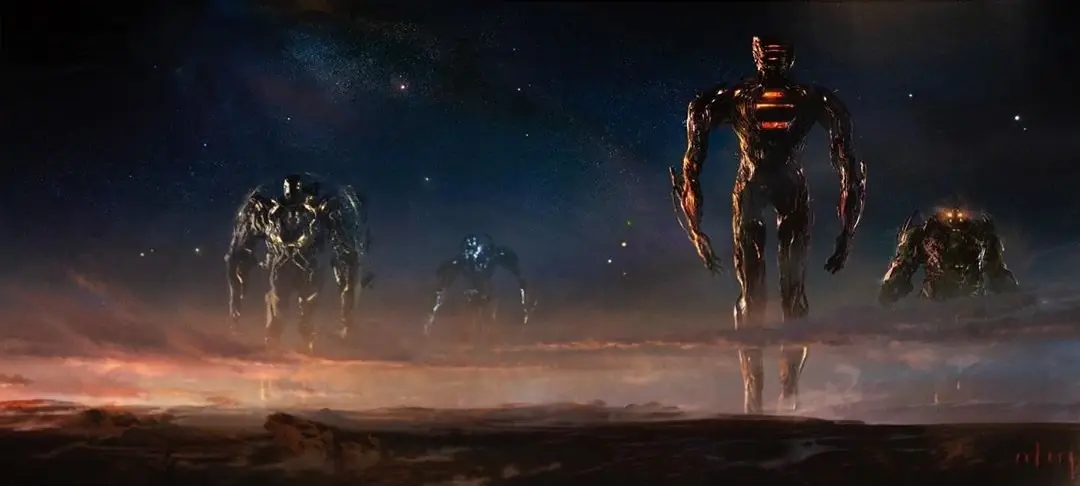 Article continues below advertisement
With the fate of Sersi, Kingo (Kumail Nanjiani), and Phastos (Bryan Tyree Henry) uncertain, could we see them once more in an Eternals 2? While there's been no official announcement, star Gemma Chan has somewhat confirmed that she will eventually reprise her role.
When asked about returning to the role in an interview with W Magazine, Gemma jokingly replied "Yes. Marvel owns us for life."
Screenwriters Ryan and Kaz Firpo have also expressed interest in writing a prequel to Eternals. While speaking to The Hollywood Reporter, Kaz admitted to planning out episodes of individual Eternals living in different eras of human society. They're also incredibly eager to continue working on Eternals in any capacity.
"There are a lot of opportunities," Kaz told The Hollywood Reporter. "If the audiences allow us, there's going to be a story to tell with Dane Whitman. There's going to be a story to tell in the Cosmos with the Eternals confronting Arishem and all the Celestials who are these incredible metaphors for creation. I think there's a lot of stories in the Eternals universe."
Eternals is now available for streaming on Disney Plus.