TikToker Catches Boyfriend Cheating via Ring Camera — and Her Reaction Is on Point
A viral TikTok shows a woman react to finding out her boyfriend cheated on her with his ex-girlfriend in her apartment while she was on vacation.
Article continues below advertisement
Well, now we have some other surprising footage to share. One woman's Ring camera captured the exact moment she found out her boyfriend slept with his ex in her apartment while she was on vacation. We've got the tea below.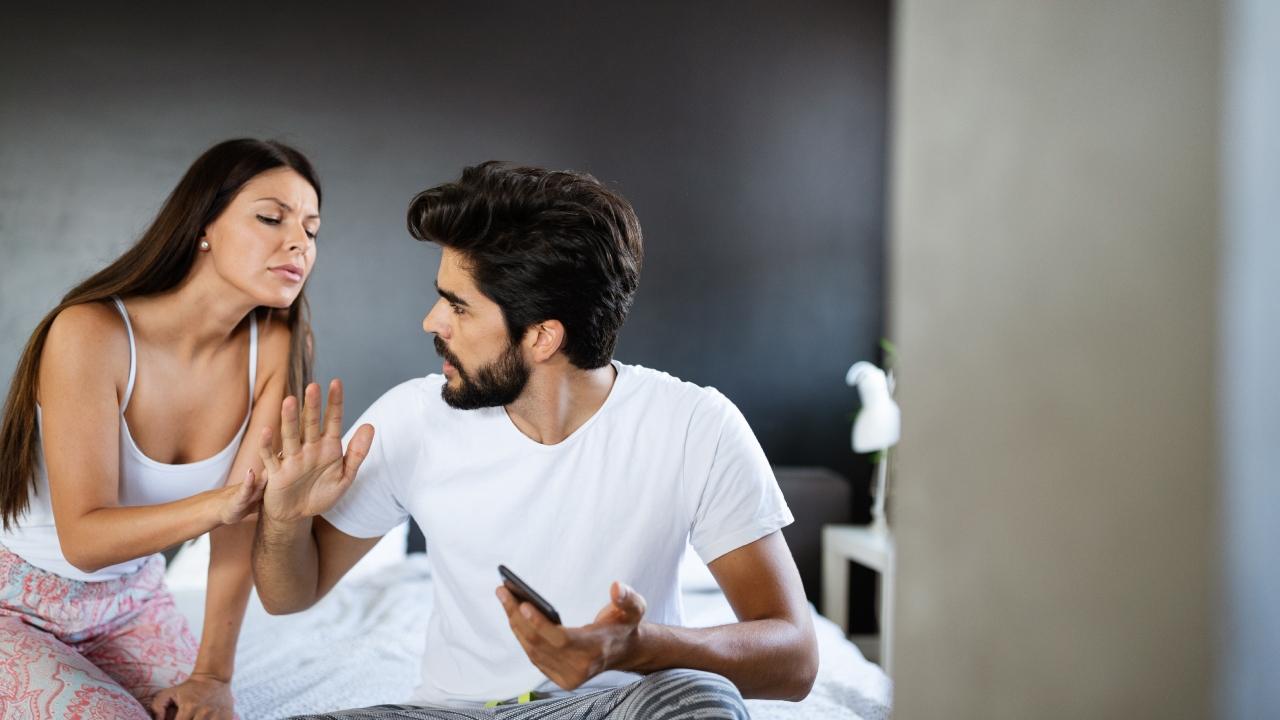 Article continues below advertisement
A woman on TikTok found out via her Ring camera that her boyfriend brought his ex to her apartment and slept with her.
OK, I would not want to be this guy right now! A TikTok user named May (@mayelaguerra) shared some footage from her Ring camera in a now viral video. The clip began by showing May and her roommate Maddie sitting in their living room — which can be thought of as the calm before the storm.
Then May is seen abruptly getting off the couch, storming into another room, and slamming the door behind her. While we can't see what's going on behind the closed door, we believe that her boyfriend is in there from the context of their conversation.
Article continues below advertisement
The copy on May's video reads: "Me finding out my boyfriend brought his ex over to my apartment while my roommate and I were in L.A. for 6 days."
May can be heard yelling "Get the f--k out," followed by "Are you serious? I have pictures of her on my bed."
It is clear that this is all news to Maddie who looks to be in shock as she overhears what's going down.
Article continues below advertisement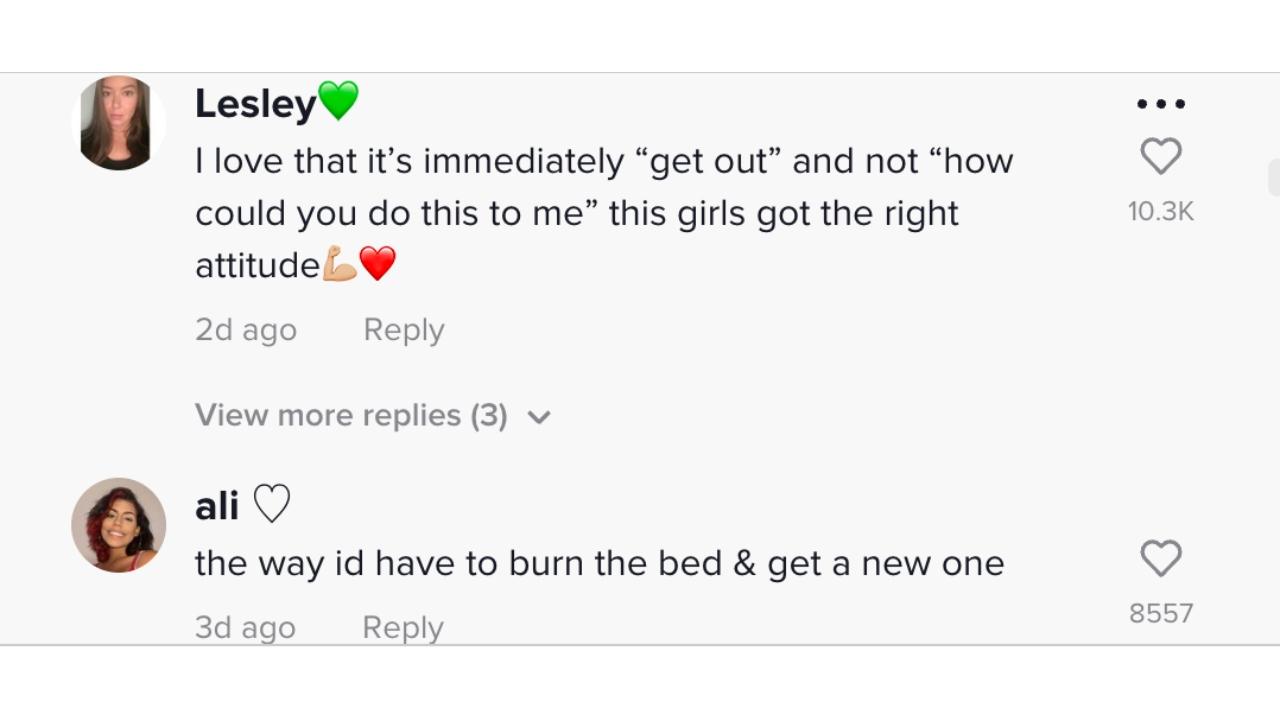 Naturally, the comments went wild. One user applauded May for kicking her boyfriend right away instead of trying to talk things through first. Another teased that they would have to burn their bed if they found out their partner's ex had been in it.
Article continues below advertisement
May later shared a follow-up video that was also taken from her Ring camera footage. In this clip, her now disgraced boyfriend is seen removing his items from her room, many of which appear to be in trash bags. To make the video even more entertaining, May added circus music to the background.
May also assured viewers that when she got a chance she would be doing a full storytime on what happened. Until then viewers have taken it upon themselves to do their own investigating.
Article continues below advertisement
As of this writing, May only has five videos on her TikTok account and we already know that three of them pertain to her current boyfriend drama. But was this boyfriend featured in any of her other videos?
In May 2020 she shared her first ever TikTok, which featured a man who she identified as her boyfriend. Users couldn't help but wonder if this boyfriend was the same boyfriend who cheated on her in 2023.
Article continues below advertisement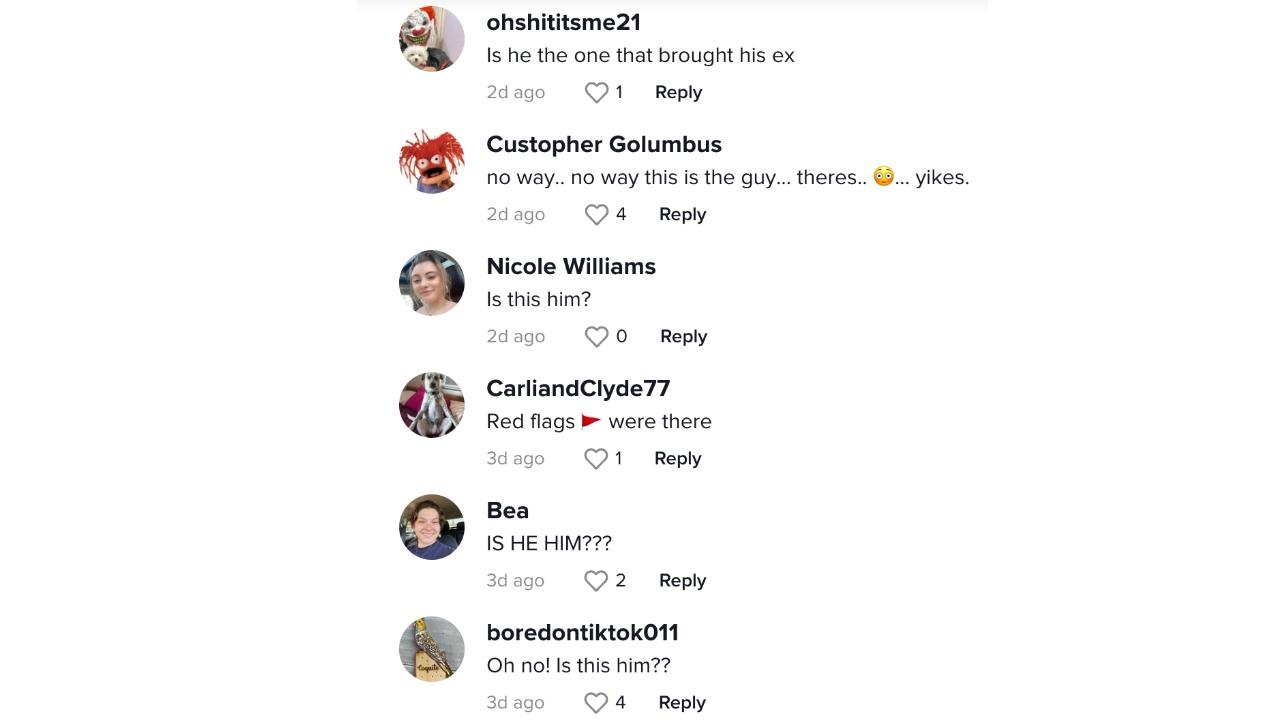 In another one of May's videos, she shows a text message conversation between her and her boyfriend named Christopher from May 2022. Once again, viewers couldn't help but wonder whether these slightly dated videos were all talking about the same guy.
Article continues below advertisement
"Of course his name is Christopher," wrote one user in the comment section, assuming that it was the same guy.
As with all misdeeds, the accused are innocent until proven guilty.