All of These Actors Play Their Own Twins
"Is Lisa Kudrow a twin?" The question has been asked many times given her role on 'Friends.' Here are some actors who have played their own twin.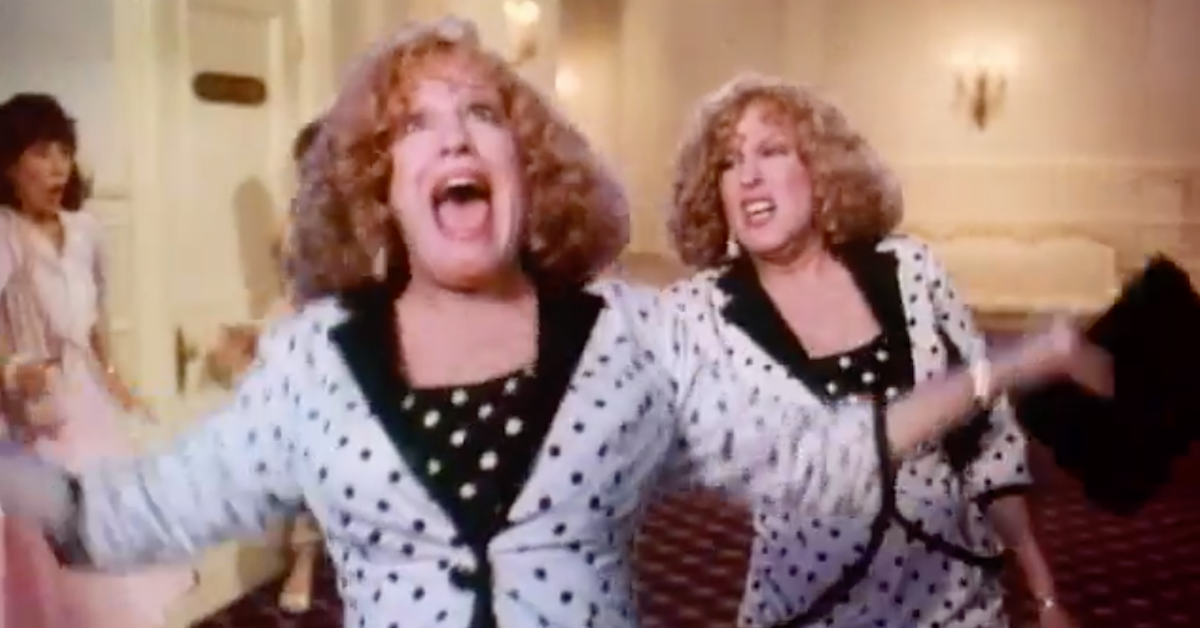 As someone who grew up always wishing she had a twin, I was always so jealous of the ones I saw on TV, like Tia and Tamera Mowry on Sister, Sister, and Mary-Kate and Ashley Olsen in their incredible movie franchise, some favorites of which were Billboard Dad and Passport to Paris.
Article continues below advertisement
But as I got older and slightly wiser, I became perceptive of the fact that several actors took on the roles of twins without being a twin themselves. Specifically, this realization hit me like a pile of bricks following 1998's The Parent Trap.
Now that more than twenty years have passed since my initial realization of this Hollywood trickery, I've compiled some of my favorite films and TV shows where actors play their own twin. Keep scrolling while I take you through some of them.
Article continues below advertisement
'The Parent Trap' (1998)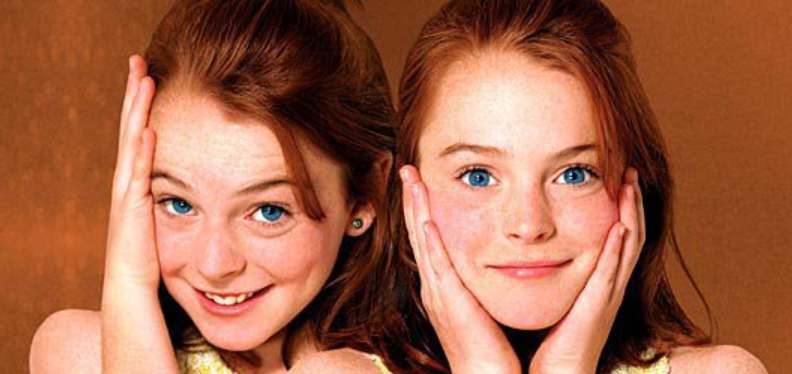 This is the film where it all started (for me). Realizing that an 11-year-old Lindsay Lohan played both Annie James and Hallie Parker opened my eyes to the endless possibilities of camera tricks and special effects.
Director Nancy Meyers said she was intent on casting "a little Diane Keaton," and found "something electric" in Lindsay after seeing her on an audition tape.
That said, actors Lisa Ann Walter (Chessy) and Elaine Hendrix (Meredith) recall just how long the movie took to shoot — largely because the technology of shooting each scene once with each character was "so new," Lisa told the Today Show. "Now CGI has grown so where it's not so painstaking, it doesn't take so long. But then, they were sort of the groundbreakers for how to shoot those twins where they did everything with Lindsay on one side and her double on the other, and then flipped it. So, we did everything twice."
'Friends' (1994-2004)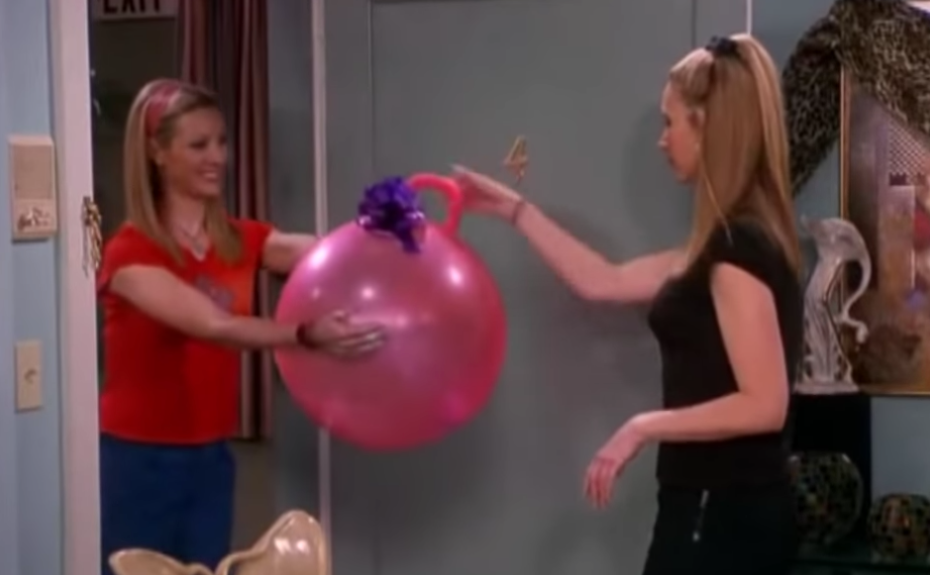 "Is Lisa Kudrow really a twin?" is a question I've heard and read more times than I would expect to, if I'm being honest. The simple answer: No, she is not.
The longer explanation: Lisa Kudrow had already landed the role of Ursula in Mad About You, and showrunners had to find a way to explain why the same actress was in two back-to-back Thursday night shows. The solution? That they're twins, of course!
While the characters worked seamlessly, filming Friends scenes with both Phoebe and Ursula was highly unpleasant for Lisa. "Lisa really did not have a good time doing them," Friends executive producer Kevin S. Bright told Entertainment Weekly. "She did not like acting with a double, and in a way she might have made it more difficult for herself because her double was her actual sister [Helena]. I think feeling the [stress] she put her sister into by being the double was more in her head at the time, so those scenes were a little bit tricky to shoot. But it ended up being a lot of fun when you put it together."
Article continues below advertisement
'Big Business' (1988)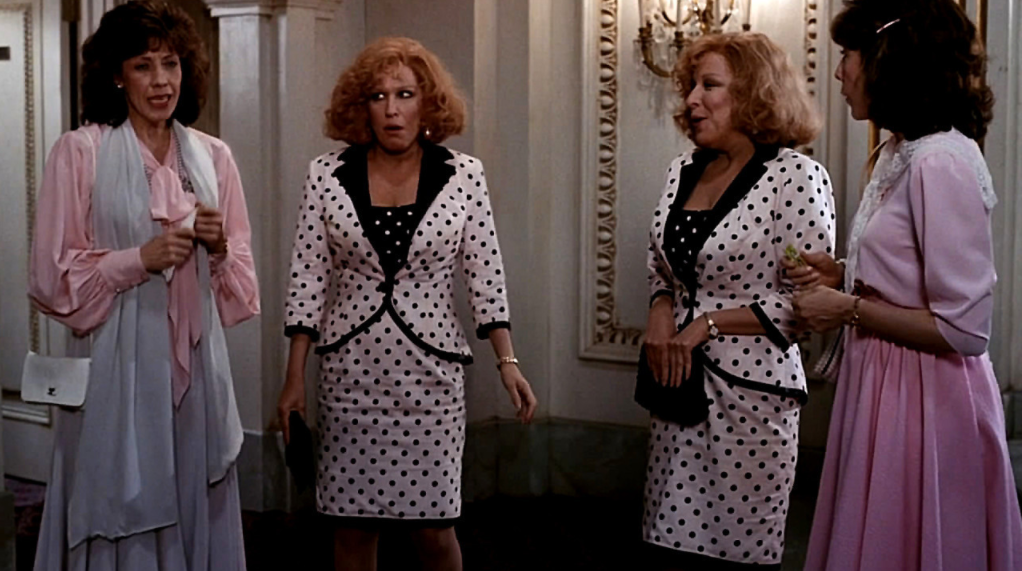 This 1988 comedy stars geniuses Bette Midler and Lily Tomlin as two sets of identical twins, Sadie and Rose Shelton, and Sadie and Rose Ratliff, who were mismatched at birth.
It's a fun jaunt I recently watched for the first time, but did not receive the recognition one might expect at the time of its release. Roger Ebert gave the film this scathing review: "In a movie of disappointments, the major disappointment is a shocker. What have we been waiting for through the whole movie? For the moment when the four women all meet in the same place at the same time, right? So what happens when they do? After the first shocked moment of mutual recognition — nothing happens!"
Considering this film predates The Parent Trap's CGI by a decade, we wonder if filming constraints contributed to why the four women don't spend more time together on screen.
'Dead to Me' (2019- )
Season 2 of Christina Applegate and Linda Cardellini's Dead to Me opened with a shocking twist: Steve (James Marsden) who had been killed and secretly buried in the Season 1 climax, has a twin brother (also James Marsden) who shows up to help figure out what happened to Steve. As an added bonus, Frances Conroy plays the twins' mom.
Show creator Liz Feldman recalls how James was eager to make a return to the show. "He was like, 'I don't know if there's any way somebody can survive a traumatic brain injury and drowning, but if there is, I'd be down,'" Liz says the actor wrote in an email.
"I didn't want to bring [Steve back from the dead] because that would be crazy," she told TV Line. "So, of course, what popped into my head was, 'He has a twin!'"
"I'll be honest, I was nervous," James confessed to the Los Angeles Times, adding that he was "fully aware that stepping into this kind of thing could be very tricky" because "you don't want it to come off like a gimmick."
Luckily, he pulls it off successfully and breathes a completely different energy into Steve's twin, Ben.