Here Are Some Exciting Anime Movies Coming out in 2022, From Remakes to Originals
Check out some of the most exciting anime movies coming out in 2022. This year's releases range from remakes to sequels to brand new properties.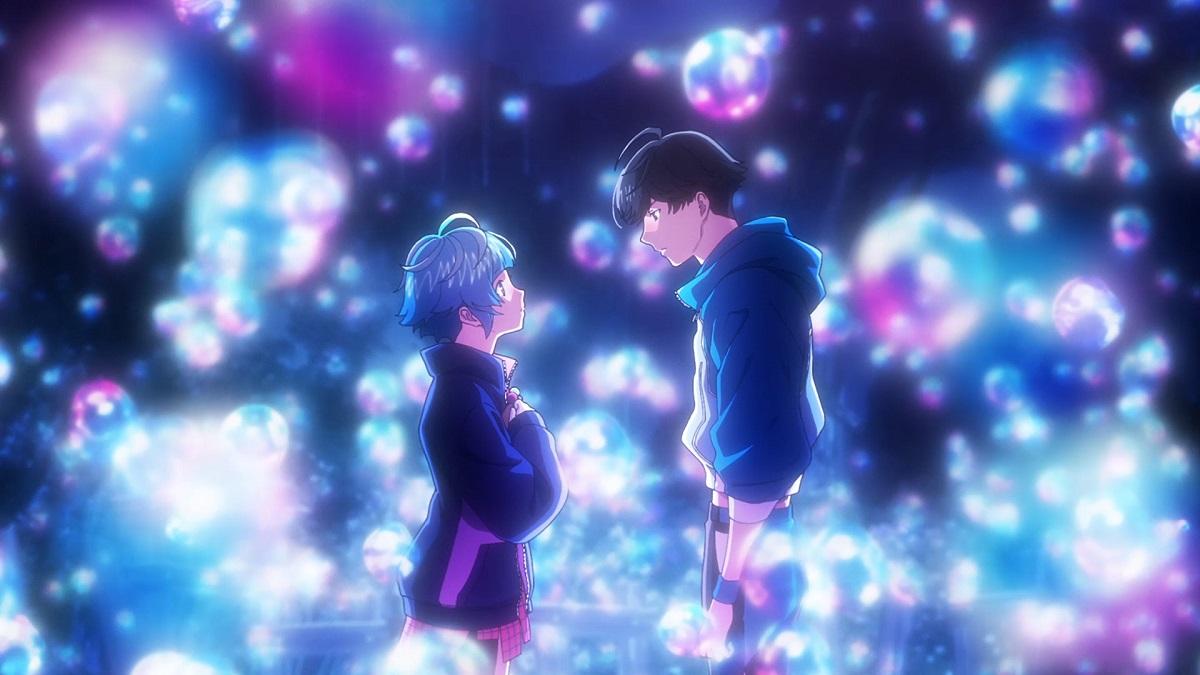 Outside of your Hollywood release dates and cinematic universe releases, there are plenty of new anime movies coming out in 2022. From remakes of older series to sequels for our beloved franchises to completely new and exciting titles, the world of Japanese animation has plenty of cinematic experiences to offer this year. As if waiting for new shows wasn't enough, we're still eagerly looking forward to when we'll be able to watch some of these upcoming films.
Article continues below advertisement
Anime movies have already made a splash this year with the US theatrical release of Jujutsu Kaisen 0. Having premiered in December 2021 in Japan to over three billion yen in ticket sales, the film debuted in the US in March 2022 to another great opening weekend. The film reportedly took second place in the US box office during its release, placing behind The Batman.
Can any of 2022's other anime movie releases stack up to the success of Jujutsu Kaisen 0?
Here are some of the anime movies coming out in 2022.
'Dragon Ball Super: Super Hero'
The Z-Fighters return in a new, fully 3D-animated film. The infamous Red Ribbon Army returns with highly-advanced Androids named Gamma 1 and Gamma 2. The dangerous new Androids target Goku and his loved ones in a fight for vengeance that will push the Z-Fighters to their limits. The film was originally planned for release in Japan in April and in the Summer for the U.S., but the recent cyberattack on Toei Animation has delayed the film indefinitely. It's currently still scheduled for 2022.
Article continues below advertisement
'One Piece Film Red'
Aside from the upcoming Netflix adaptation, the world-renowned One Piece franchise is getting another animated film this summer. The film follows the Straw Hat Pirates as they participate in a music festival on an unknown island. The few teasers for the film place a heavy emphasis on Monkey D. Luffy's childhood hero Shanks as well as a new female character.
One Piece Film Red is currently scheduled to be released on August 6.
Article continues below advertisement
'RE:cycle of the PENGUINDRUM'
This two-part film series retells the story of the oddball surrealist anime gem of 2011. The overall story remains the same, in which two brothers are tasked with searching for the fabled "Penguindrum" in exchange for their sister receiving a cure for her terminal illness. Though many plot details remain the same, this new film series will feature several visual updates to distinguish it from the original anime.
The first film will premiere in Japan on April 29.
Article continues below advertisement
'Bubble'
This exciting new anime film comes from the director of the first three seasons of Attack on Titan and the head writer for Madoka Magica. Tokyo has been cut off from the outside world and placed in a dimension where gravity is completely broken. As survivors engage in high-flying battles to stake their claim on the fractured city, a young man encounters a mysterious girl with strange powers that could turn the world upside-down.
Bubble streams worldwide on Netflix on April 28.
Article continues below advertisement
'That Time I Got Reincarnated as a Slime: Guren no Kizuna-hen'
The popular isekai anime is getting its first theatrical anime film. The film follows demon lord Rimuru Tempest and his Jura Tempest Federation. Rimiru and his guild come across a strange western country ruled by a mysterious queen.
The film will be released in Japan in November.