Some of Our Favorite Couples From 'Bachelor in Paradise' Have Split
Who is still together from 'Bachelor in Paradise'? Here's a roundup of everyone who has broken up since the last season of the show.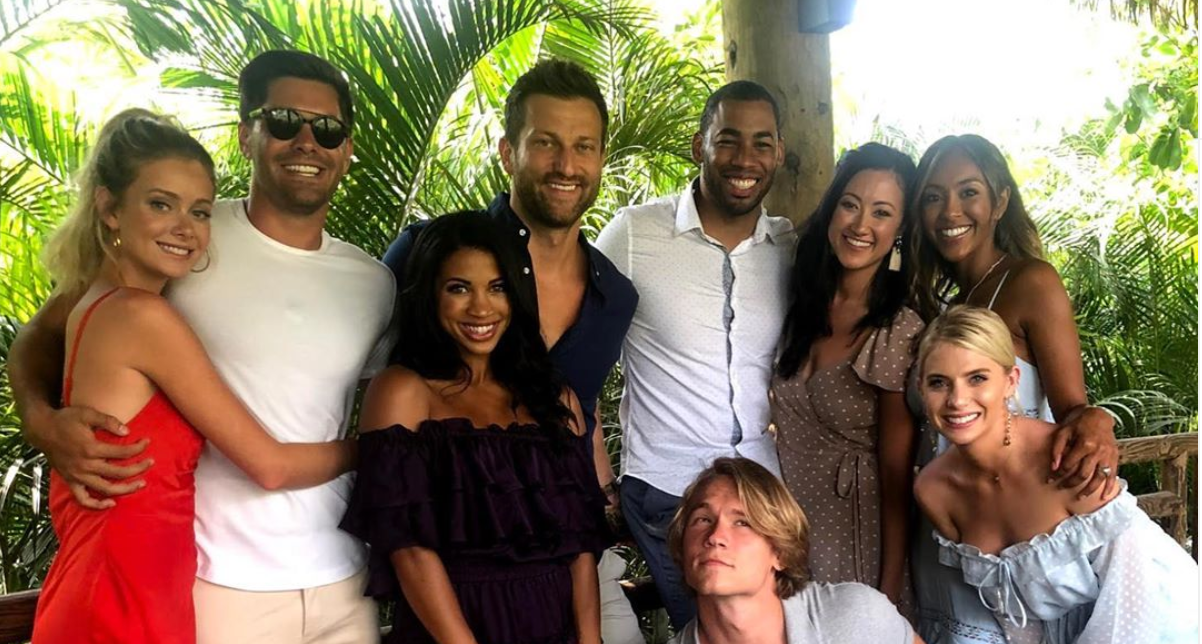 Ahh, reality television love. It's a whirlwind alright. After last season's Bachelor in Paradise, we saw so many people couple up together, and even a few get engaged. Many of our favorite pairings left together in what was supposed to be a happily ever after.
But like most things reality TV, not everything is as it seems off-camera.
Article continues below advertisement
There have been quite a few Bachelor in Paradise breakups in 2019.
Since the end of Bachelor in Paradise Season 6, some of our favorite couples have split — and few of them were clean.
Here's who called it off since the end of the season:
Article continues below advertisement
Demi Burnett and Kristian Haggerty recently called their relationship off.
Our hearts are breaking. Demi and Kristian were the Bachelor nation's first same-sex couple, and we were so excited for their happy ending. Just recently, on Nov. 2, it was confirmed that the two had split.
Each of them made their own separate social media posts addressing the split, much to the disappointment of their fans.
"What has always been at the forefront of our relationship is love and care for one another," Demi wrote in her Instagram caption. "Our priority is doing what is best for us. With a heavy heart full of love for one another we have decided it is best for us to take a step back from our relationship. We ultimately want what is best for us in the long run and for us right now, that means being apart and growing individually."
Article continues below advertisement
John Paul Jones and Tayshia Adams also just split.
In what has probably been one of the more controversial couples from the show, John and Tayshia have ended their engagement.
The two were particularly memorable, mostly because while Tayshia originally rejected John, she had a change of heart and visited him in his Maryland hometown to try to win him back.
John and Tayshia were trying to make long-distance work after their engagement but cited it as the reason for their eventual split.
Article continues below advertisement
"I know you guys have been asking about John and I recently, and as much as I like to keep my personal life private, I realize you have all watched and been a part of our journey from the beginning," Tayshia said in an Instagram post on Oct. 30. "We truly did the best we could, but at this time have decided that what is best for the both of us is to go our separate ways. We are the best of friends and will continue to remain in each other's life because regardless of the situation, we make each other happy."
Chris Bukowski and Katie Morton might be on the outs soon, too.
While the pair got engaged before leaving the show, it doesn't look like their romance has been smooth sailing since. At the reunion, Katie showed up without her ring and admitted that she wasn't sure how she felt about her relationship with Chris anymore, saying that he didn't really make her feel loved.
"I love him, but I can't speak as to how he makes me feel and the things he said and the things he did seemed so different," Katie said. "I fell in love with potential that may never come to fruition, but I'm just praying it does."
Of course, Katie eventually put her ring back on at the reunion after some reassurance from Chris.
"My family loves you, my friends love you, and I love you," he said. "I do and I think there's so many more better days ahead of us and I want to see those days, I really do."