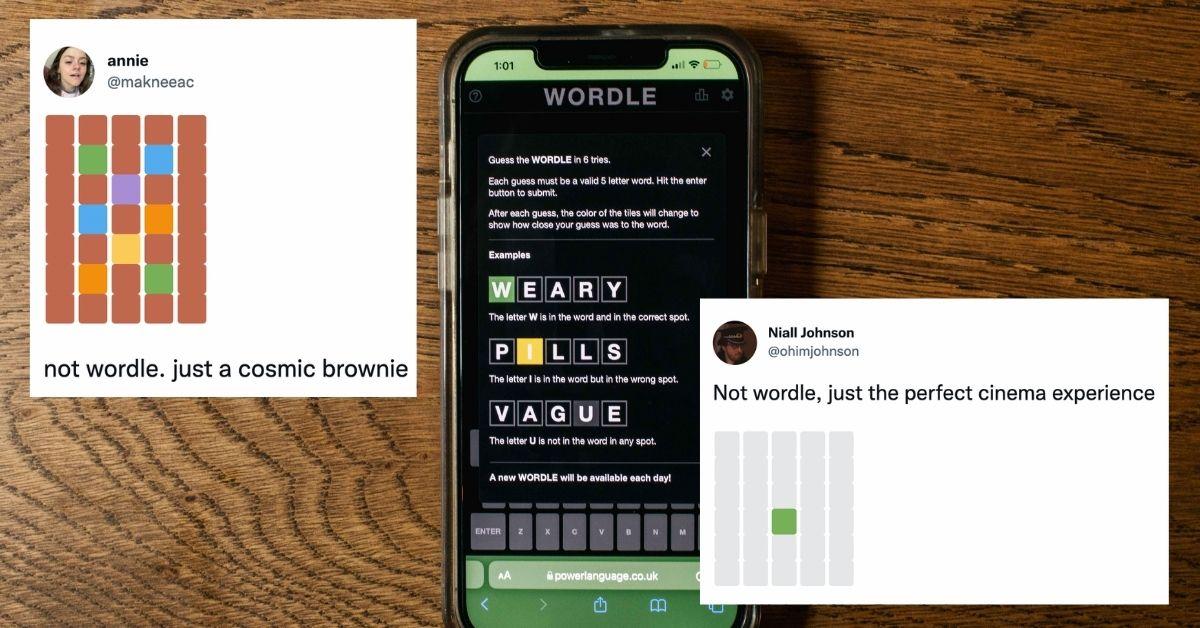 The "Not Wordle, Just..." Meme on Twitter Is Our New Favorite Trend
Do you play Wordle? Do you dedicate a few minutes of each waking day to solving the mystery five-letter word?
If so, you're probably familiar with the auto-generated emoji grids that Wordle curates for players at the end of each game. These tile grids — which are five tiles wide and as many as six rows — were thought up by game creator Josh Wardle as a fun way for players to share their scores with friends.
Article continues below advertisement
But besides acting as a scorecard, these colorful grids — made up of black, yellow, and green tiles — tell a story.
Each mosaic can illustrate either a tale of luck, critical thinking, frustration, or failure. For example, perhaps you had all green tiles in your second row. Or perhaps you really struggled with this game and weren't able to guess the word within six tries. Your emoji results share a little part of your journey with others.
That being said, the abundance of Wordle's visually appealing emoji grids on Twitter got some users thinking about how else one can tell a story using only emojis.
Keep scrolling for everything we know about the "Not Wordle, just ____ " trend.
Article continues below advertisement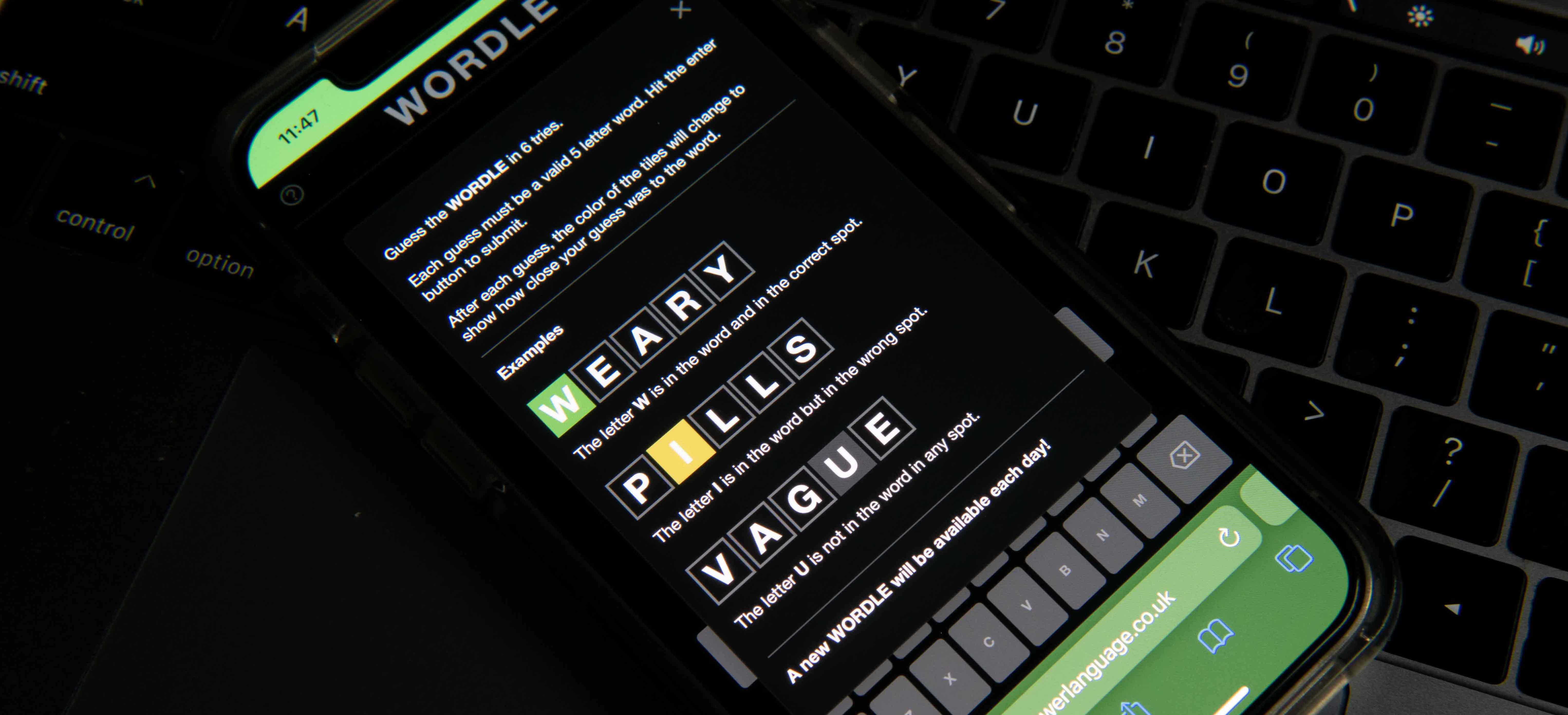 What is the "Not Wordle, just... " trend?
As a refresher, Wordle offers users the option at the end of every game to share their score (or rather an automated emoji illustration) with their friends through text message or on Twitter. Many Wordle players have taken to the latter, which has created a bevy of black, green, and yellow tiled grids on the social media platform.
Article continues below advertisement
Inspired by these Wordle score posts, some Twitter users have curated their own emoji illustrations. Take the case of the user below, who compared the Wordle score table to the boxes seen in gallery view during a Zoom class.
Article continues below advertisement
Meanwhile, another user compared the Wordle scoreboard to the seat selection process at a movie theater.
Article continues below advertisement
Others got more detailed and thought outside the box(es), like this user who added a few new emojis into the mix and turned the Wordle grid template into an illustration of Hello Kitty.
Article continues below advertisement
Or this user, who clearly had dessert on brain.
Article continues below advertisement
McDonald's also chimed in on the fun with its own emoji story.
Article continues below advertisement
Article continues below advertisement
Wordle may soon ask players to pay a fee.
On Jan. 31, 2022, Josh Wardle announced that he sold Wordle to The New York Times. It's unknown exactly how much he sold it to the newspaper for, but he reportedly did receive a seven-digit figure in exchange.
According to the NYT, Wordle will "initially remain free to new and existing players." However, it's unclear how long that will last. It may implement a paywall for it in the future, as it does for its other brand-owned games like its crossword puzzle, Spelling Bee, Letter Boxed, Tiles, and Vertex.
"The Times remains focused on becoming the essential subscription for every English-speaking person seeking to understand and engage with the world," the company said in a statement. "New York Times Games are a key part of that strategy."