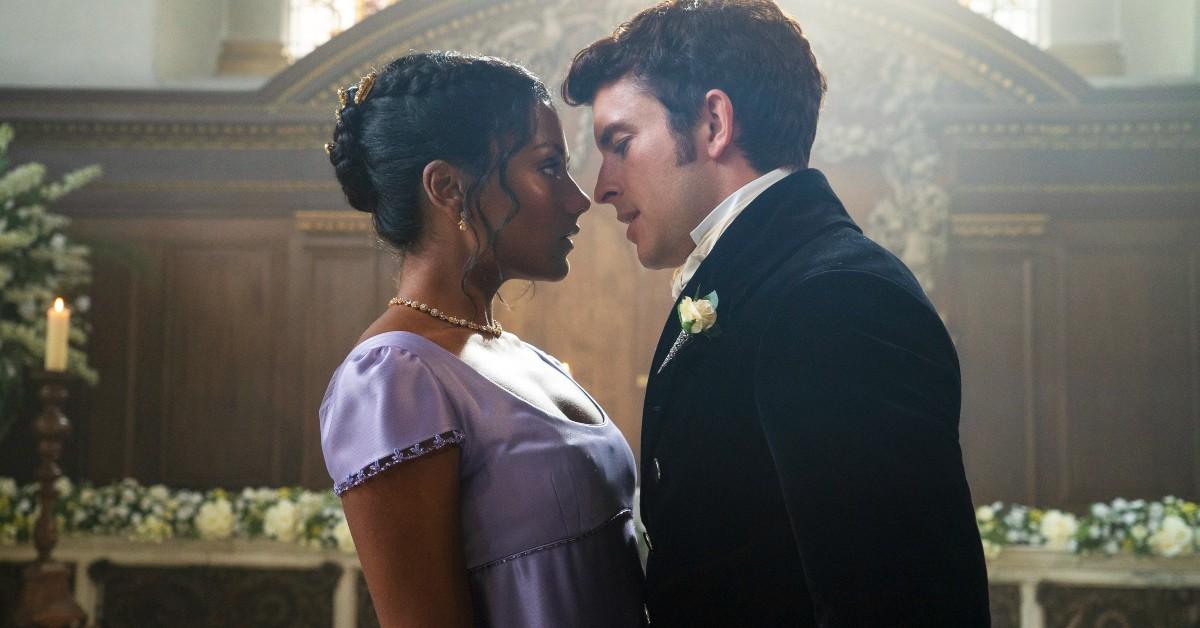 Season 2 of 'Bridgerton' Took a Different Turn From the Book That Inspired It
What are some of the major 'Bridgerton' Season 2 changes that were made from "The Viscount Who Loved Me"? Let's break down the notable changes.
Spoiler alert: This article contains spoilers for Bridgerton Season 2 on Netflix and Julia Quinn's novel The Viscount Who Loved Me.
Dearest reader, it is a truth universally acknowledged that TV adaptations of beloved books do not always follow said novels to a T. Such is the case with Bridgerton Season 2. The heart of the story is the same: Anthony Bridgerton (Jonathan Bailey) must wed, but he is determined not to fall in love with his wife for a myriad of emotional reasons.
Article continues below advertisement
Anthony does meet his match in Kate Sharma (Simone Ashley). Kate Sharma and her little sister Edwina Sharma (Charithra Chandran) are Kate and Edwina Sheffield in Julia Quinn's novel The Viscount Who Loved Me (which is the second book in the Bridgerton book series).
However, the book-to-TV change of the family name adds a dramatic dynamic to Season 2, and it is simply impossible to imagine anyone else playing Kate and Edwina after viewing Simone and Charithra's stellar performances.
What other major changes did Season 2 make from the book that inspired it?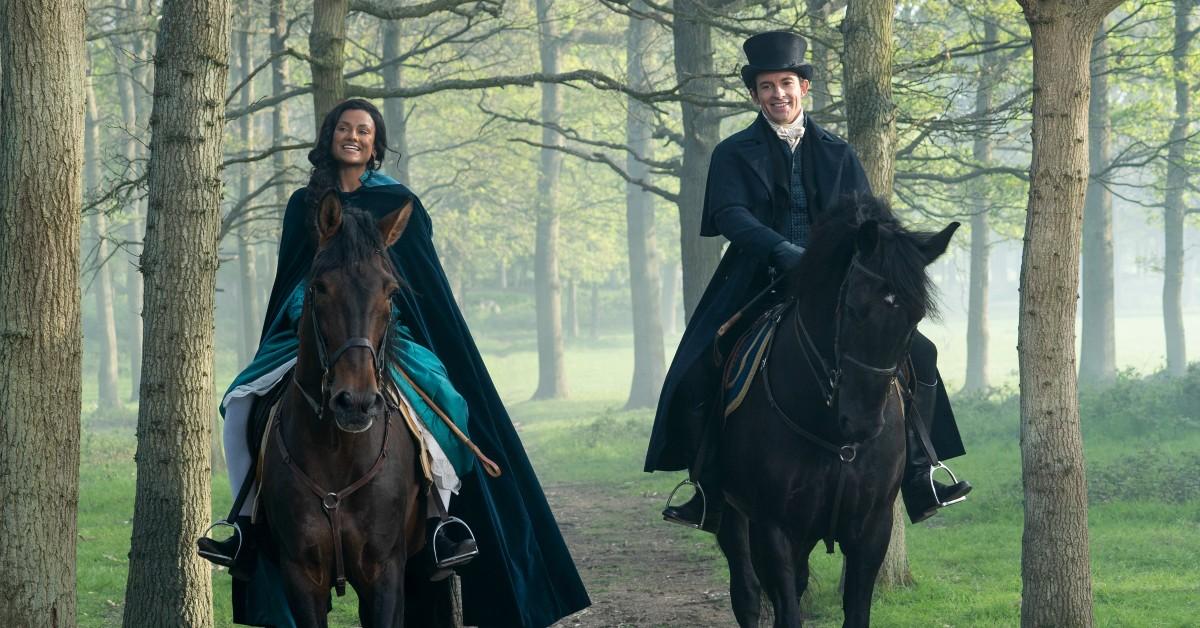 Article continues below advertisement
In the book, Kate and Anthony are forced to get married after the iconic bee sting moment.
The electric attraction between Kate and Anthony is a similarity that both the book and Season 2 share. However, Kate and Anthony are forced to get married in a similar manner to Daphne Bridgerton (Phoebe Dynevor) and the Duke of Hastings (Regé-Jean Page) in Season 1.
In the book, after Kate is stung by a bee, Anthony is triggered by this, recalling how his father died after he was stung (Anthony was unaware of allergic reactions, given the time period). Anthony is determined to suck the venom out of the sting to save Kate. However, in his panic he fails to recognize that Kate was stung in a rather intimate area of her body (her chest).
Anthony is caught sucking the venom out of Kate's chest by both of their mothers and so the two are forced to marry to save Kate's reputation.
In the Netflix series, Anthony does panic when Kate is stung, but she reassures him that he's fine by holding his hand close to where she was stung, showing that she's not dying.
Article continues below advertisement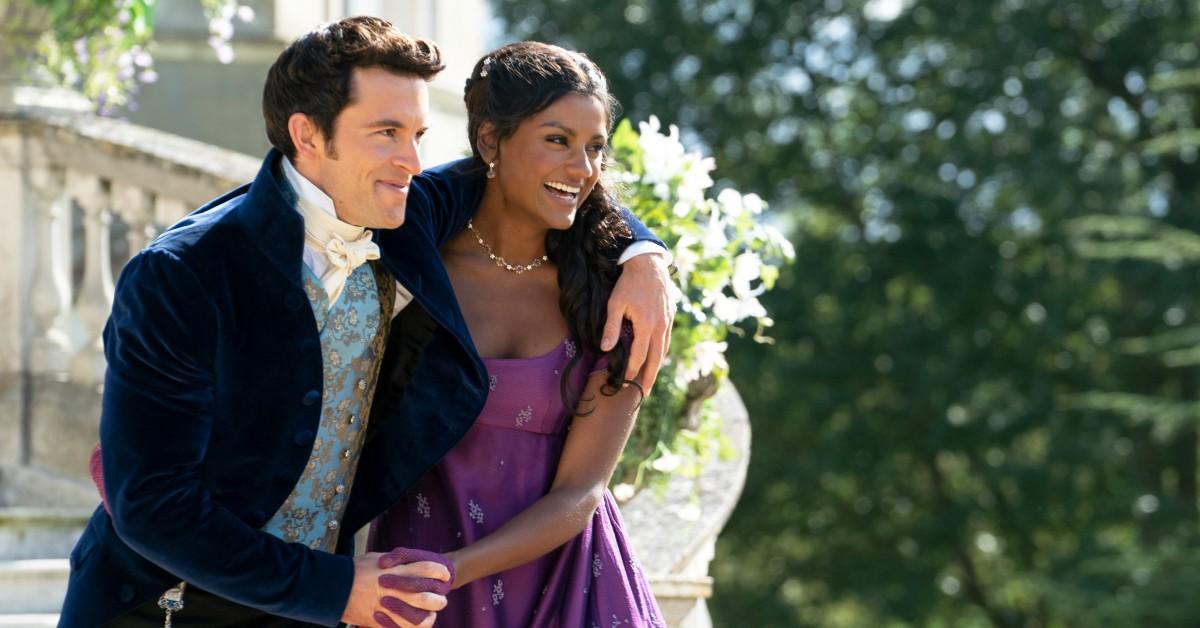 It's still a great Kate/Anthony heart-pounding moment, but there's no scandalous venom-sucking and the only thing being caught in that moment are feelings.
Article continues below advertisement
Edwina doesn't fall for Anthony in 'The Viscount Who Loved Me.'
Kate's younger sister Edwina develops genuine feelings for Anthony in Season 2, even though he's only courting her because he considers her the perfect wife he'll never love. In the book, Anthony does pursue Edwina as a potential match, but she doesn't lose sleep over the thought of not marrying him.
Book Edwina is happy to marry because that's what she's supposed to do, but her ideal match would be a scholar. She is perfectly happy for Kate when she marries Anthony.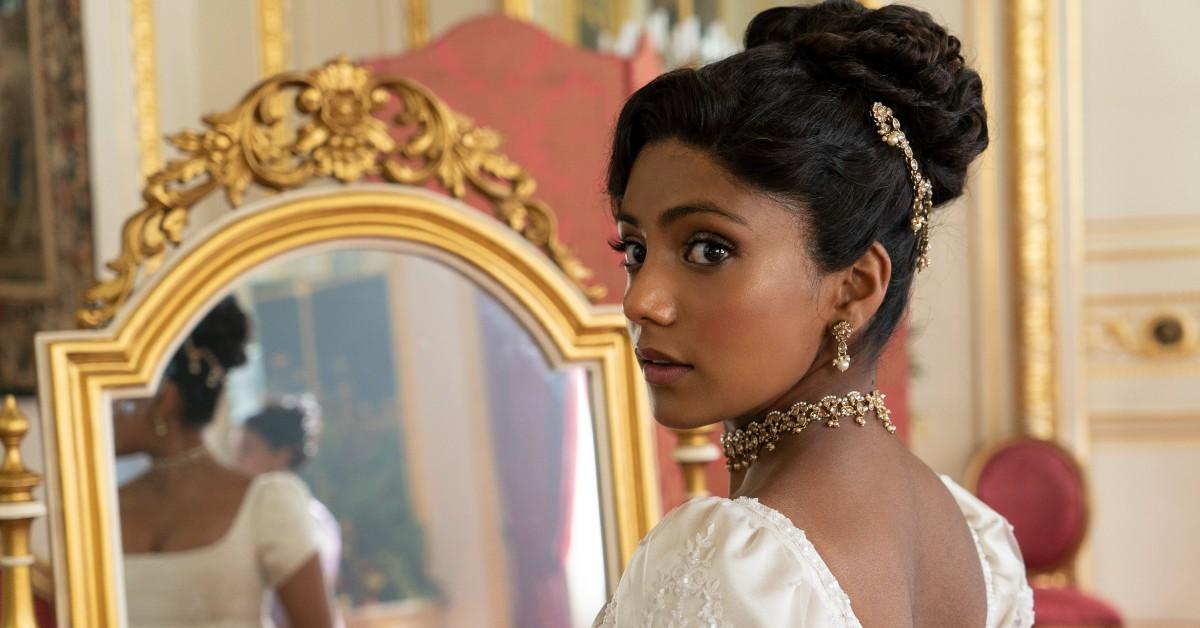 Article continues below advertisement
Anthony and Kate's traumas are explored differently in the book.
Anthony was traumatized by his father's death (although he doesn't see his father die in the book, but he does in the show) in the book and Season 2 of Bridgerton. However, the book goes further in depth about Anthony's fears. He is convinced he'll die young like his father, and so he doesn't want to wed a wife who genuinely loves him and leave her heartbroken after his death, like his mother Violet was after his father died.
Kate, on the other hand, has a paralyzing fear of storms in The Viscount Who Loved Me. It turns out her mother died during a storm when Kate was very young, resulting in Kate's fear when ever a storm occurs.
Kate does mention being afraid of storms in the TV series, but it's not used as another way for Kate and Anthony to bond like they do in the book.
Article continues below advertisement
The Sheffield-Sharma drama is another difference.
In the book, Kate and Edwina belong to the Sheffield family. They aren't as esteemed as the Bridgertons, but there's really no inter-family drama (however, Mary Sheffield is Kate's stepmother, just like Mary Sharma is in Season 2).
In Season 2, Mary Sharma (Shelley Conn) was a Sheffield, but her parents disowned her after she married an Indian clerk who already had one daughter — Kate. Edwina and Mary are unaware Kate struck a deal with the elderly Sheffields.
Article continues below advertisement
If Kate managed to secure a suitable marriage for Edwina with someone like a Viscount, for example, they agreed that they would pay for Edwina's dowry and keep Kate and Mary financially stable. However, Kate's secret plan goes completely haywire when the Sheffields clash with Mary at a dinner with Anthony.
Anthony orders the Sheffields to leave after being incredibly rude to Mary, and as a result, they withdraw any hope of financial support for Mary, Kate, and Edwina.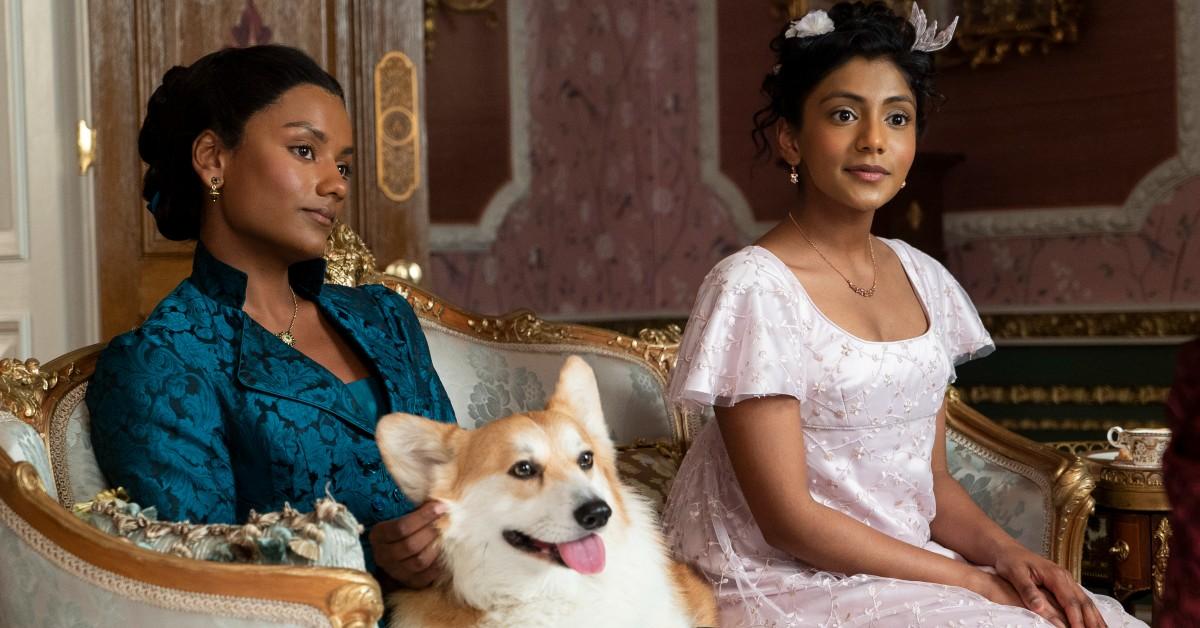 Article continues below advertisement
Eloise doesn't discover Lady Whistledown's identity in the book.
One of Season 2's biggest shockers is when Eloise (Claudia Jessie) finally realizes her best friend Penelope (Nicola Coughlan) is the notorious Lady Whistledown. Eloise is incredibly shocked and hurt, but Penelope finally snaps and basically says that at least she's done something with her life instead of just talking about it.
After this, Eloise tells her that she never wants to speak to her again.
This dramatic reveal of Lady Whistledown's true identity does not occur until a later book in the series.
(SPOILER ALERT for which book in the series it is: It's the fourth book, Romancing Mister Bridgerton.)
Also, we never get a chance to see Kate and Anthony's wedding in Season 2! Thankfully the two finally get together in the Season 2 finale.
You can stream Bridgerton Seasons 1 and 2 now on Netflix.