There Are Two Love Stories in 'Bridgerton' Season 2 — Here's Why We Adored Them Both
The second season of 'Bridgerton' is nothing like Season 1, and that's a good thing. Anthony's love story takes center stage in a compelling season.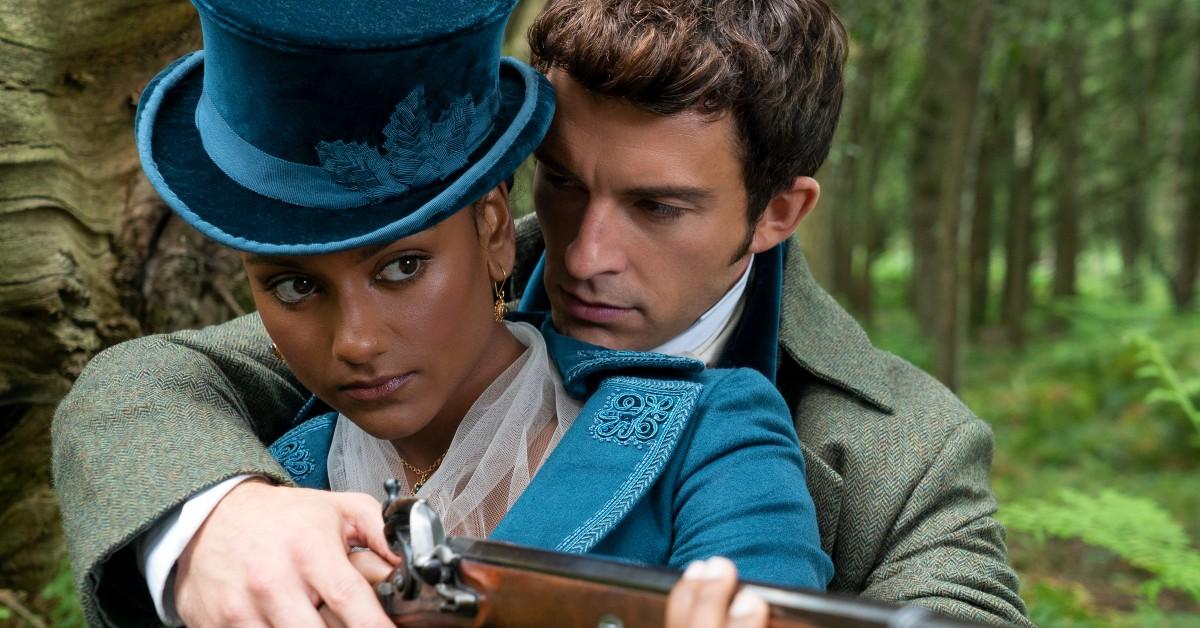 Dearest reader, welcome back to the ton. The viscount Anthony Bridgerton (Jonathan Bailey) is looking for a wife this season.
Season 2 of Bridgerton is best when viewers don't compare it to Season 1. Anthony's love story with Edwina Sharma's (Charithra Chandran) sister Kate (Simone Ashley) is nothing like the grand, sweeping love between Daphne (Phoebe Dynevor) and the Duke (Regé-Jean Page).
And that's okay.
Article continues below advertisement
Based on author Julia Quinn's second Bridgerton book, The Viscount Who Loved Me, Season 2 of the Netflix series takes the central love story slowly. Try not to hold your breath when Kate and Anthony's obvious attraction simmers to a near boil countless times. (Only for the societal rules of 19th century England to kill their vibe.)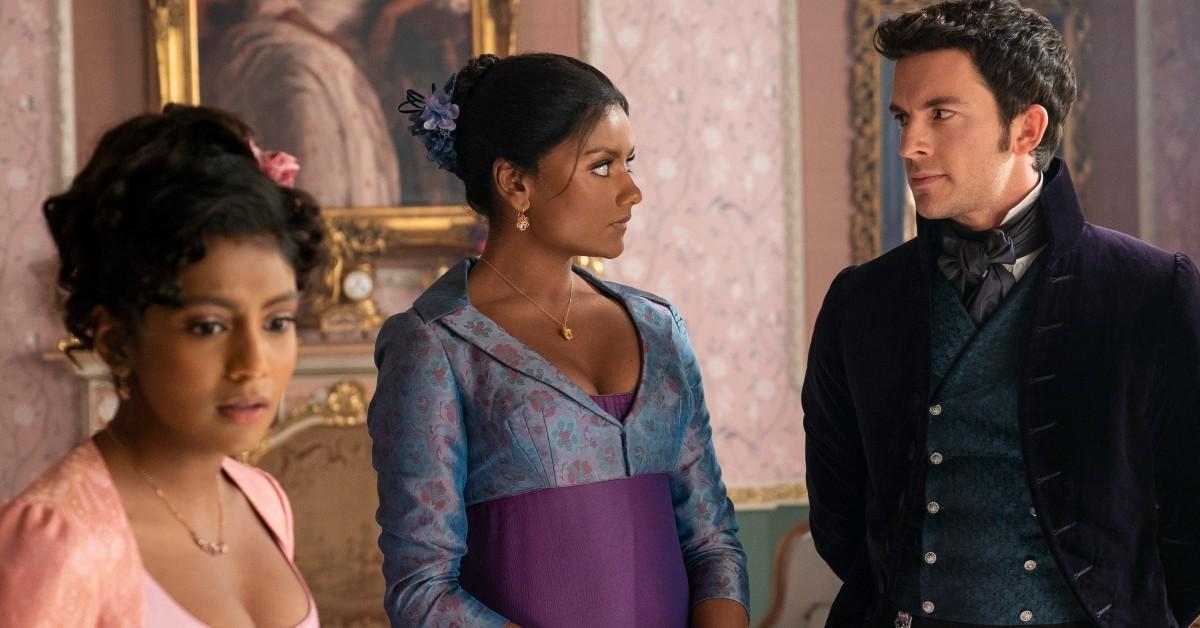 Article continues below advertisement
Just when you think something is finally happening, it doesn't. However, the writers execute such delayed gratification with well-balanced finesse — always providing just enough pleasure before more painful procrastination. It hurts so good to see the pair exchange glances, touch hands, get close enough they could almost exchange a passionate kiss … only for constant interruptions to get in the way.
Anthony makes it clear from the start of Season 2 that marriage is simply a matter of business — a task he must complete in order to finally be left alone by the meddlesome whispers of the judgmental ton.
Article continues below advertisement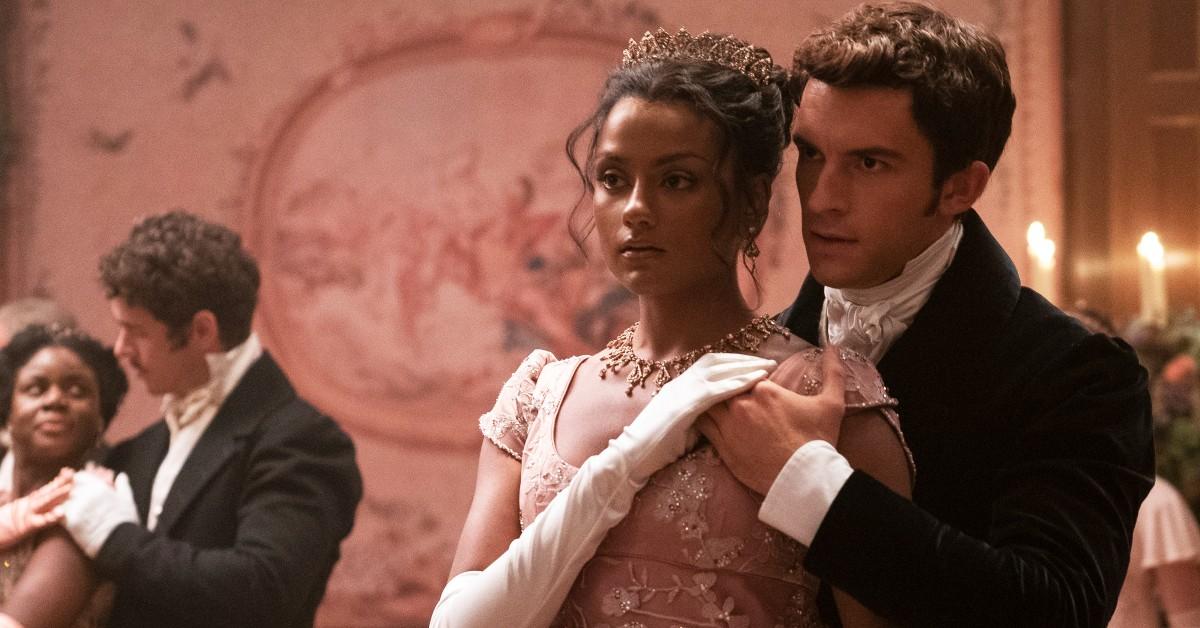 One of Season 1's most iconic scenes was when the Duke told Daphne that he burned for her. If their love was like fire, Kate and Anthony's is more like ice. Kate takes issue with the fact that love is no factor in Anthony's desire for Edwina's hand. Kate is the only woman who doesn't fawn over Anthony's existence. She sees him for who he truly is.
Article continues below advertisement
Another obstacle in Anthony and Kate's way? Edwina. Kate's younger sister yearns for true love herself, and she naively believes she's found it in Anthony. Don't write Edwina off as a simpleton, though.
Article continues below advertisement
Her character development over the span of Season 2 was one of the season's best surprises.
Initially, Kate's determination to carve out a stable future for Edwina robs her sister of her own agency. Edwina yearns to free herself from her sister's protective grasp throughout the season, and her development from wistful ingenue to independent woman is a main attraction — both well-paced and satisfying.
'Bridgerton' Season 2
Our Rating
'Bridgerton' Season 2 differs greatly from its predecessor, relying on a different type of love story to separate itself.
Release Date: March 25, 2022
Network: Netflix
Cast: Jonathan Bailey, Simone Ashley, Charithra Chandran, Golda Rosheuvel, Adjoa Andoh, Nicola Coughlan, Shelley Conn, Luke Newton, Luke Thompson, Phoebe Dynevor, Claudia Jessie, Ruth Gemmell, Rupert Evans, and Martins Imhangbe
Creator: Julia Quinn and Chris Van Dusen
Article continues below advertisement
One downside of Season 2 is the focus on subplots. Although it is interesting to watch Penelope Featherington (Nichola Coughlan) balance her double life as both a wallflower and the notorious Lady Whistledown, her entire subplot would've been better served in a future season centered around Penelope. Though Nicola plays both identities with ease, the storyline serves as a mere distraction from the primary arc (as opposed to augmenting it).
Storytelling points aside, Bridgerton Season 2 is a treat for the eyes. Many exterior and interior scenes for Bridgerton Season 2 were filmed at Hampton Court, a palace that was built during King Henry VIII's reign. It is incomprehensible to imagine Queen Charlotte (Golda Rosheuvel) managing her queenly duties in anything less than Hampton Court's beautiful, lush gardens.
Article continues below advertisement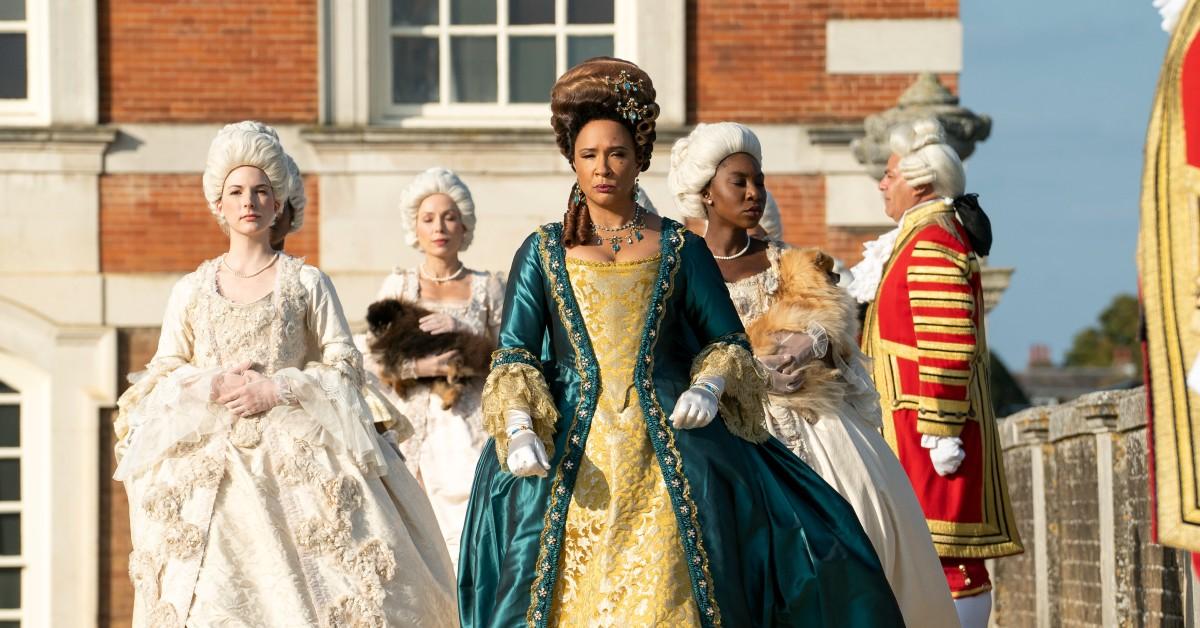 The costumes are also worth swooning over. The women's and men's outfits reflect the Regency era that Bridgerton is set in, but each dress and waistcoat boast a bit of modern flair. As for the ladies, their outfits work to visually complement their identities. For example, the kindhearted Edwina tends to favor gowns with pinks that are as soft and sweet as she is.
Article continues below advertisement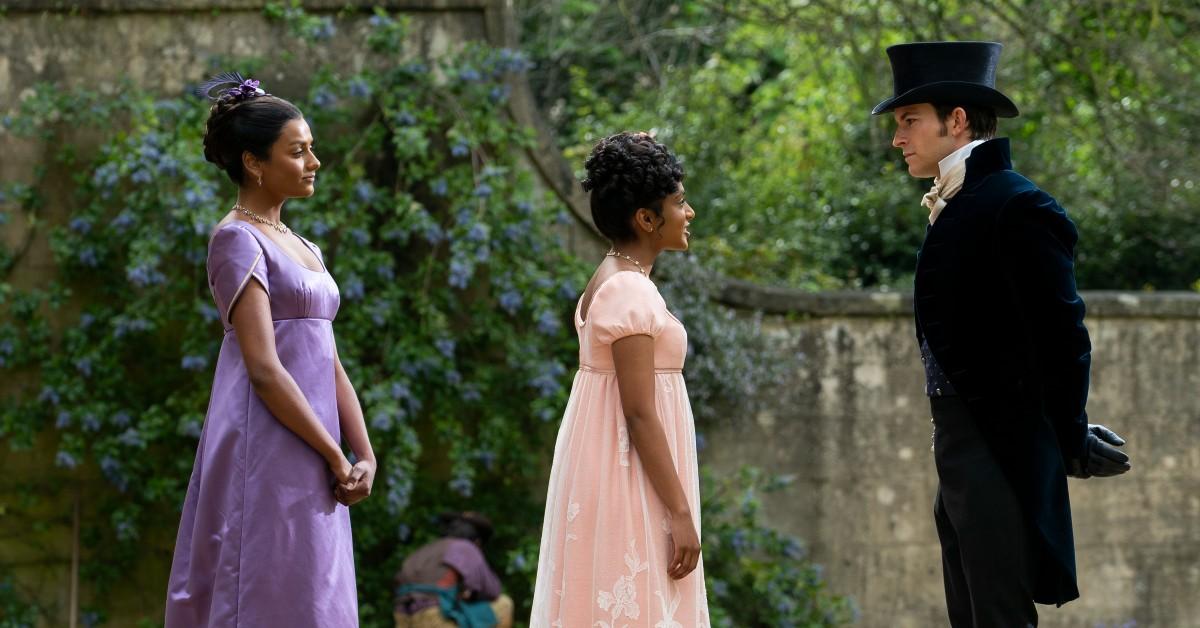 The Featheringtons, on the other hand, continue their Season 1 tradition of wearing dresses that stand out in the ton, and not in a good way. Lady Featherington (Polly Walker) is desperate for societal approval, but her garish fashion choices for her three daughters do not do them any favors in the marriage market.
Article continues below advertisement
However, by far the best use of costumes reflecting character in Season 2 is Kate. She repeatedly tries to act like a supporting character. However, it is simply impossible not to notice the woman on a hunting excursion, particularly when she's striking in a deep blue gown and a jaunty hat. Kate is strong-willed, yet closed off emotionally, much like Anthony. Kate's costumes reflect the strength and boldness she downplays.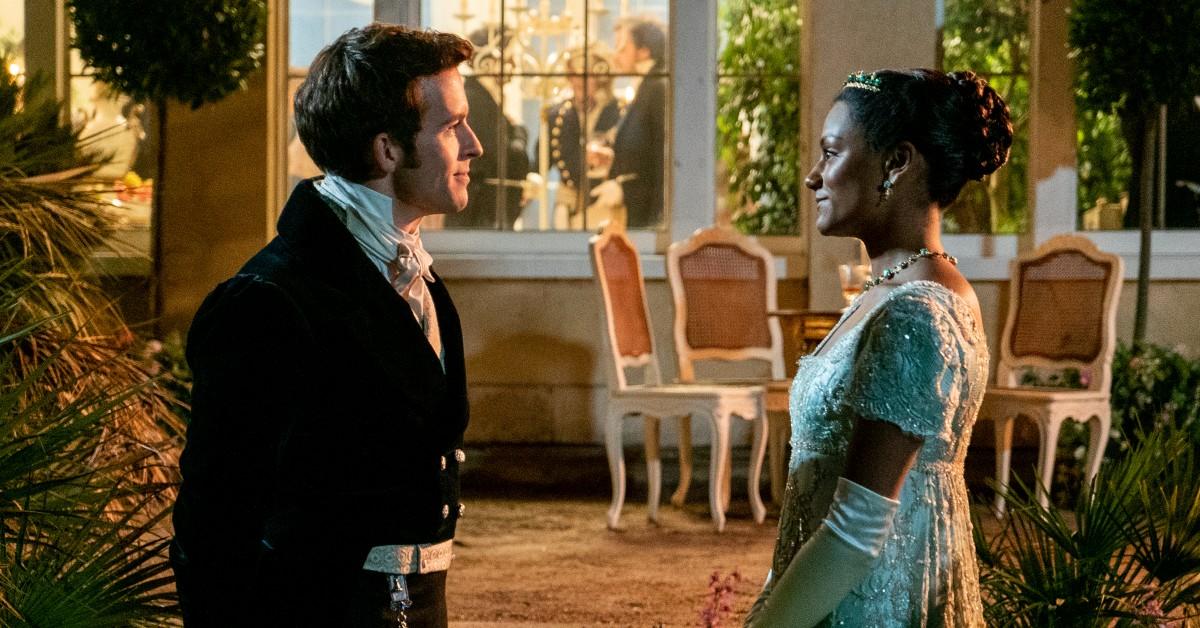 Article continues below advertisement
However, Anthony cannot help but notice the elder Sharma sister, time and time again. She vexes him because she understands him, and Anthony was used to shielding his true nature.
Ladies of the ton wanted the Viscount Bridgerton, but Kate falls for Anthony Bridgerton: a caring man carrying the weight of his family on his shoulders. It was wise for Bridgerton Season 2 to avoid simply replicating the Season 1 love story and hope for the same result. Kate and Anthony's love demanded something different.
Article continues below advertisement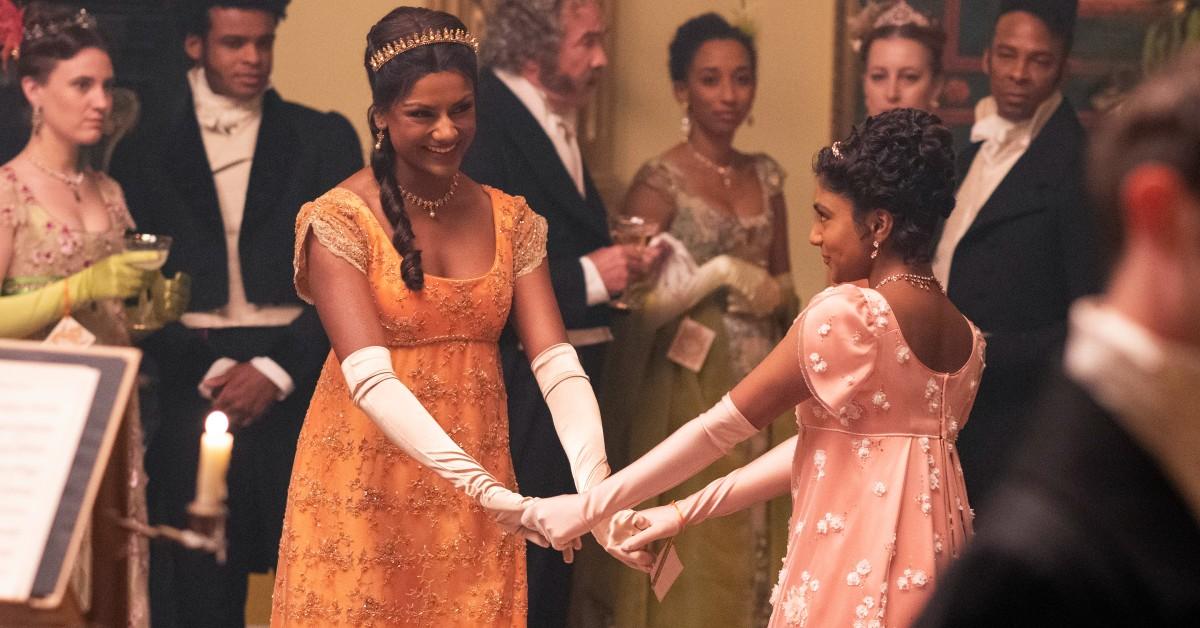 However, we must argue that Kate and Anthony's love story was, in fact, the second best love story of Season 2. The best love story was that of the sisterly love between Edwina and Kate. Although the two clash over matters of trust and choice, ultimately all Edwina and Kate want for each other is true, genuine, lasting happiness.
You can stream Season 2 of Bridgerton now on Netflix.