Here's What the Buy Black 30 Challenge Is, and Why It Matters
There's a viral challenge currently trending, and it's very much worthy of your attention. In fact, hopefully the challenge evolves into something much more permanent: a total lifestyle change and call to action to give more resources for black entrepreneurs to start their own businesses. Currently the "Buy Black 30" Challenge calls for participants to only buy products from black-owned businesses for one whole month.
Article continues below advertisement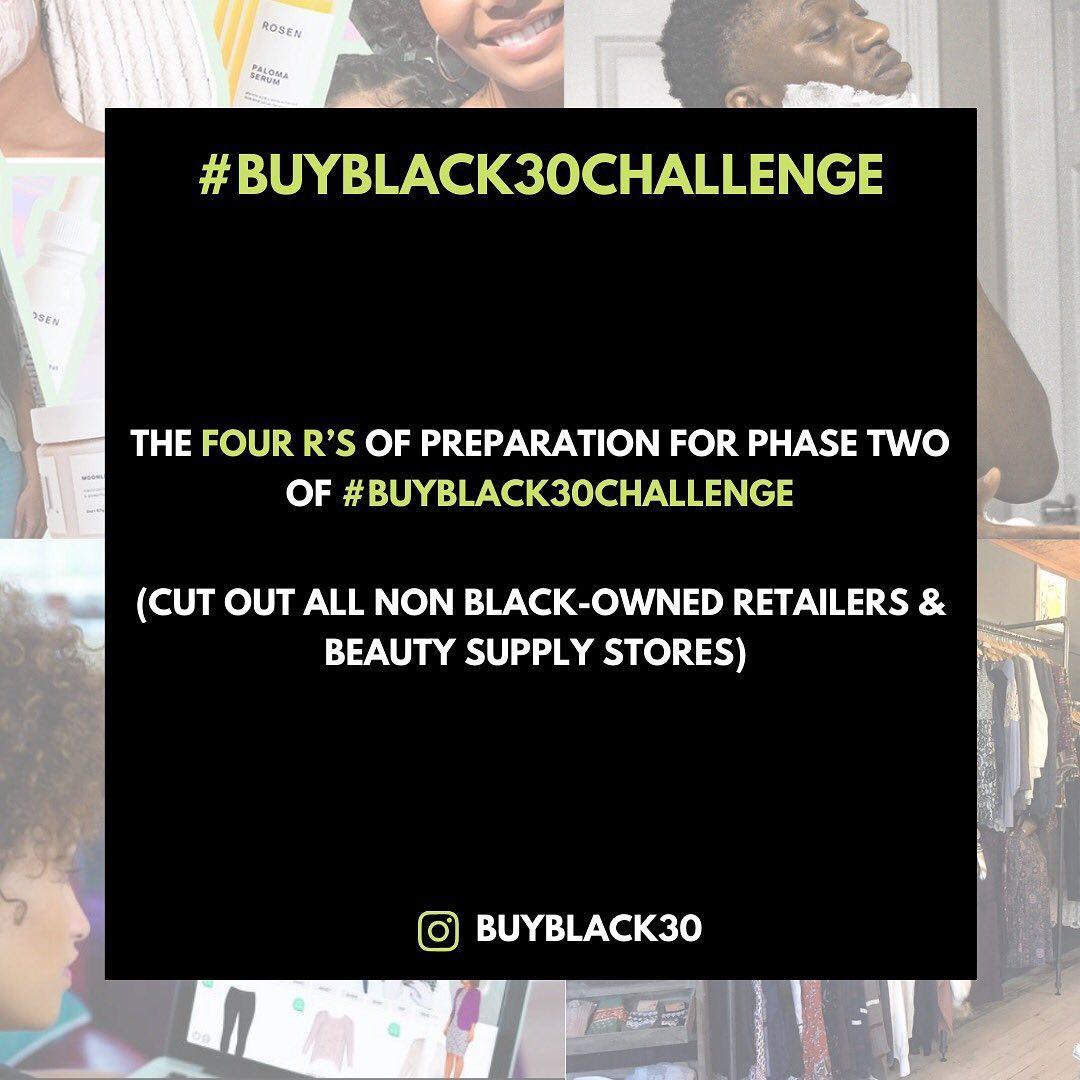 Article continues below advertisement
What is the Buy Black 30 Challenge, and where did it start?
The Buy Black 30 Challenge was started by New York-based journalist and activist Dorissa White. "There is power in our black dollar. We no longer need to be consumers. We need to be investors," Dorissa told ABC News. "The thing is, black business is an afterthought in a lot of people's minds. We want you to consider black business first." The Buy Black 30 Challenge calls for people completely relying on black-owned businesses to do their shopping. While it was meant to start June 1, you can start any time — and keep going!
Not sure where to start? Dorissa created a BuyBlack30 Instagram page which lists out all the black-owned companies you can shop, if you don't already. She even created Buy Black 30 Challenges phases, so you can ease into your transition. Phase 1 is cutting out all restaurants that aren't black-owned and shopping minority-owned grocery stores if there aren't any black-owned ones available.
Article continues below advertisement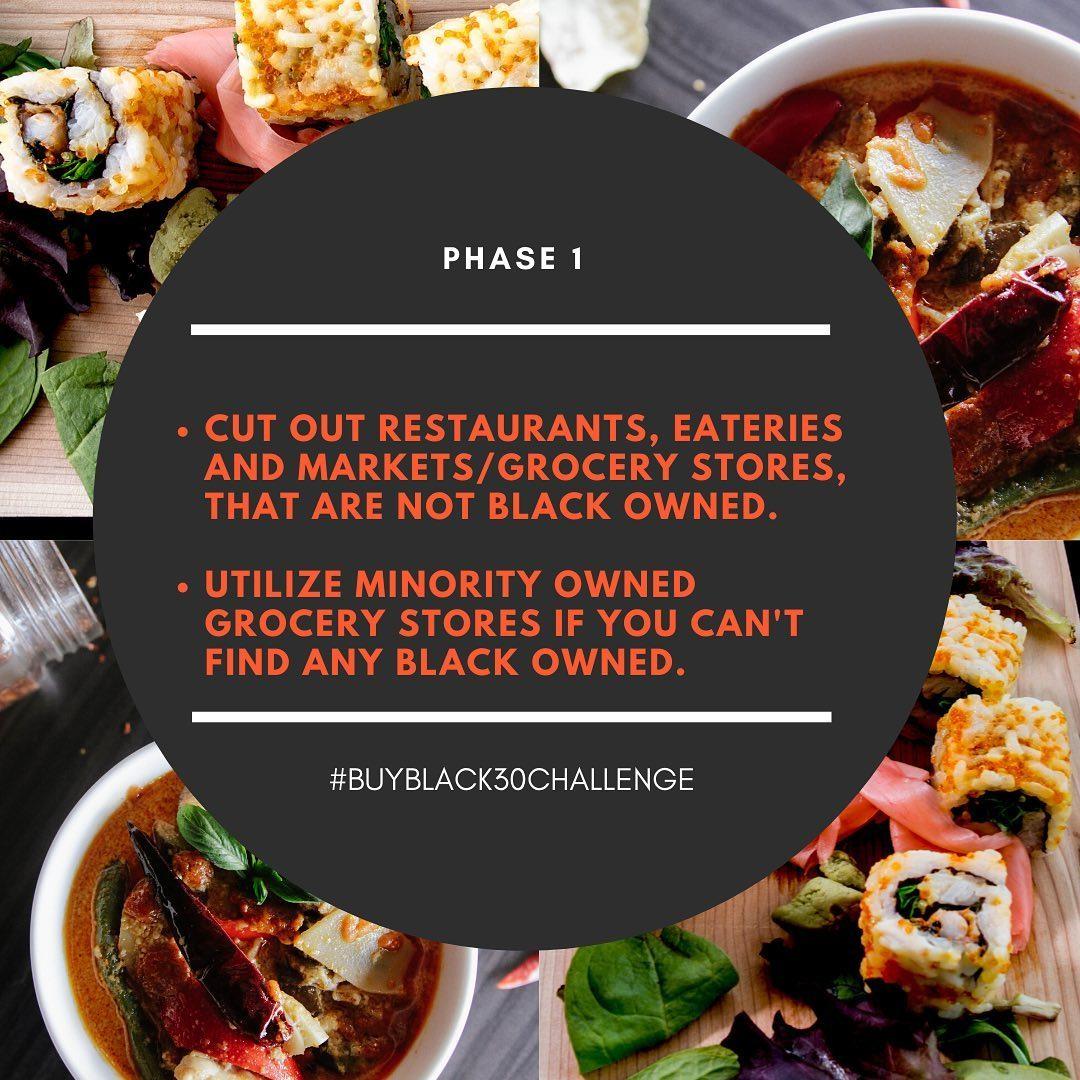 Phase 2, which was posted by Dorissa a day ago, includes cutting out all non-black-owned retail and beauty supply stores (which she says includes makeup, household items, and clothing) and shopping only black-owned. If this is difficult to do, Dorissa states the next best thing is shopping from minority-owned stores or even black-owned online retailers. There are two remaining phases: According to ABC, Phase 3 will implementing ending white-owned streaming subscriptions and Phase 4 means supporting black-owned salons, and any kind of beauty service.
Article continues below advertisement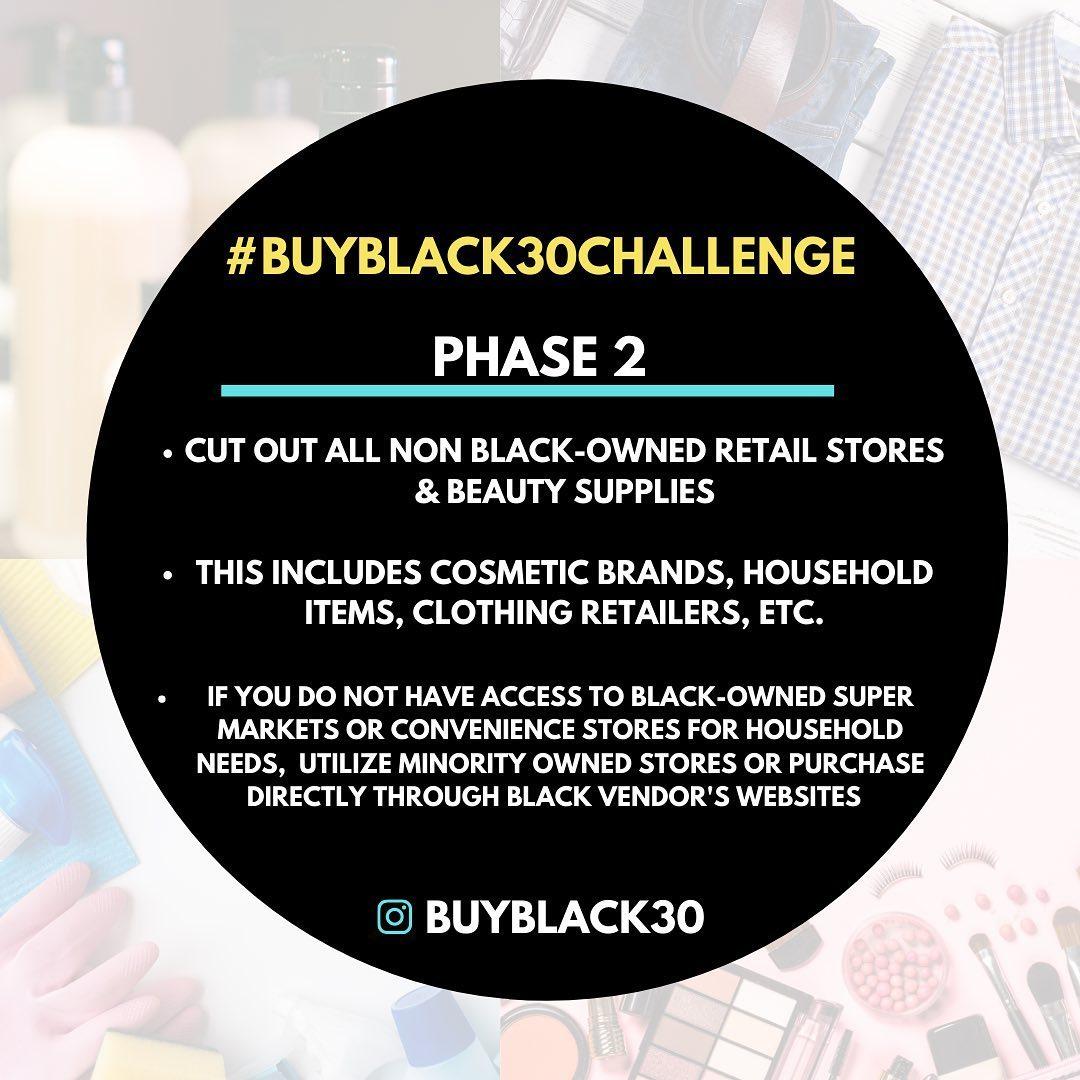 Not sure which makeup brands you can shop? Dorissa's got you covered. She reposted @nyjats's info graphic that gives you a list of black-owned skincare, hair, and makeup brands you can shop now.
Article continues below advertisement
As for restaurants, you may have seen local lists of black-owned restaurants circulating Instagram, but BuyBlack30 also provides some resources as well, including restaurants in San Diego, Orlando, NYC, and Los Angeles.
Article continues below advertisement
Need more resources? Here's a tweet from Jadealycebod that BuyBlack30 regrammed. "Here's a list of Black owned businesses that you can shop at online so rona can't stop you! And if you have your own business or know of any more definitely add it to the thread!"
Article continues below advertisement
Dorissa took to Twitter on June 7 and stated, "If black people could collectively pool their money together to open the first chain of black-owned super markets, we would be rich....just like the stock market, the higher your investment, the larger your share in the company."
Article continues below advertisement
Hopefully this movement creates long-lasting impact that not only boosts the economy for black owners, but also gives black entrepreneurs more resources (it's statistically harder to get a loan if you're black, and if a black owner's business is destroyed, it's less likely to return — and then the cycle starts all over again). Let's support black-owned business now — and always.