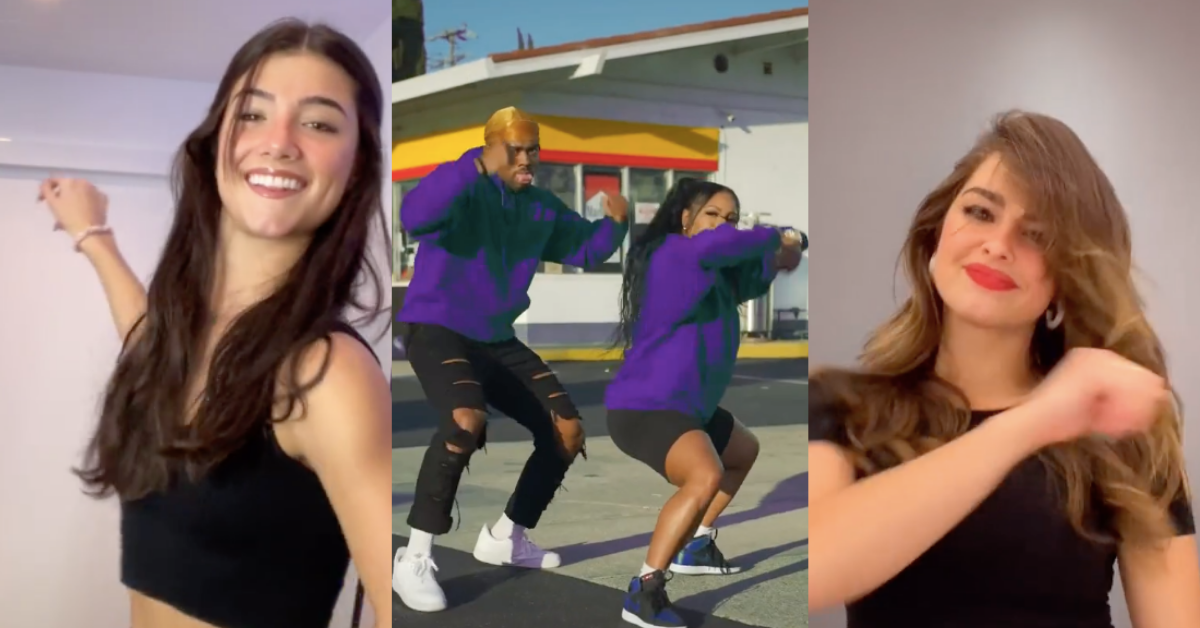 The #CryBabyChallenge Has Some TikTok Dancers Stumped
By Katie Garrity

Apr. 2 2021, Updated 1:37 p.m. ET
Dance challenges on TikTok are a staple of the app at this point. From classics like the Renegade to the WAP, there are literally hundreds (possibly thousands) of creators giving it their all to try and come up with the next viral dance challenge. All they need is Charli D'Amelio or Addison Rae to pick it up for it to become the next bona fide dance trend.
Article continues below advertisement
When singer and rapper Megan Thee Stallion put out her song "Crybaby," the TikTok community took it upon themselves to create yet another dance challenge for people to participate in. Some have tried it alone, others seem to make it work in groups or couples, but all we know is that if Megan keeps bringing out the bops, TikTok users will keep making up the dances. 
Megan Thee Stallion posted her song on Instagram to get the challenge going.
When Megan Thee Stallion posted a photo of herself from the "Cry Baby" music video with Da Baby, her caption read, "I make him cry bout the *cat emoji*." It wasn't long after that the #CryBabyChallenge started taking off on TikTok. 
The trend was kicked off by Megan herself after she posted a video twerking to the song in a cute white crop top and purple hip-hugging shorts.
Article continues below advertisement
She's also featured several clips of her fans doing the dance. Soon after, the challenge became a viral sensation. Megan's post garnered over 2 million likes on Instagram. The hashtag #CryBabyChallenge has 108 million views on TikTok, and the sound for Megan's song has 1.2 million videos created.
Article continues below advertisement
Some fans found the dance to be too challenging.
In a world full of TikTok dances, some fans of Megan found the dance to be too difficult. While TikTok is saturated with dance challenges, there is something particularly harder about the "Cry Baby" dance. Some users have taken different spins on it, adding moves or adding a partner to the dance to try and make it a bit easier. However, fans vocalized their frustration in Megan's comment section on Instagram. 
Article continues below advertisement
"That's too much to remember...I quit," one user wrote. Another person commented, "Meg…I'm begging at this point…" Some others went in with the opposite approach, joking that the moves to the dance were a bit corny. One user joked, "I feel like I'm watching a defensive lineman dance in the endzone after he scoops a fumble." "They look like the Sims characters dancing," a fourth quipped. 
"Cry Baby" is on track to set records, thanks to TikTok.
It's no secret that TikTok has the power to make obscure songs go platinum, have old songs from the '90s reappear on the Billboard charts, and transform up-and-coming singers into full-blown celebrities. Megan's no stranger to a hit song, but with the #CryBabyChallenge making waves, her latest single is set to go platinum. 
Article continues below advertisement
According to Chart Data, "Cry Baby" has officially sold over 1 million units in the U.S. That makes it eligible for a platinum certification by the RIAA. The music video for this record has also gained over 37 million views on YouTube. Interestingly enough, "Cry Baby" wasn't even one of the lead singles off Megan's album, but thanks to TikTok, the song has taken off.