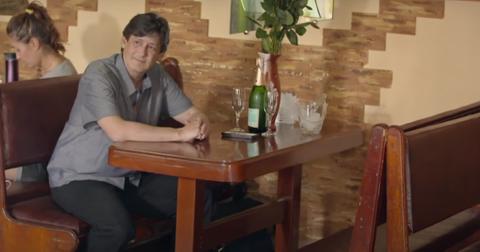 Someone Tell David It's OK to Throw in the Towel on '90 Day Fiance'
By Chrissy Bobic

Updated
At some point, it's no longer easy to side with David Murphey on 90 Day Fiancé: Before the 90 Days. Of course, it's unfortunate that he and his Ukrainian girlfriend Lana have been unable to connect in real life, but at this point, no one would fault him for giving up and going home. That may be hard to do after spending more than $100,000 on her over the past several years. It might also be necessary, however, in order for David to move on with his life and find happiness with someone else.
The only problem is, David doesn't seem like he wants to find happiness with anyone else. He is dead set on meeting Lana in person, but do David and Lana actually meet on 90 Day Fiancé? It is looking less and less likely that they manage to form a connection beyond the dating website on which Lana has been increasingly flaky. Let's just say it would be most surprising if David and Lana are together now.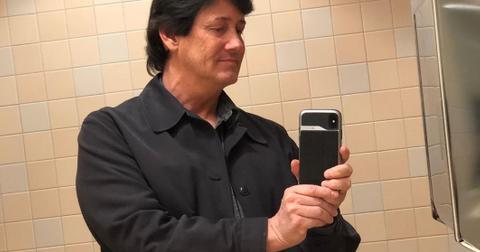 Do David and Lana meet on '90 Day Fiancé'?
Before David was ever cast on 90 Day Fiancé: Before the 90 Days, he had already tried to meet with Lana a handful of times in real life. Then, she stood him up at the train station and not long after, she failed to show up at the restaurant where she had agreed to meet David. If David didn't learn his lesson after that, there's no telling how many more times he is willing to try and meet Lana.
Judging by social media, however, and the way things have panned out so far this season, it's unlikely that David and Lana will meet on 90 Day Fiancé. Even though David is intent on showing up to what he believes to be Lana's apartment to meet her there, there isn't even a guarantee that it's where she lives or that she will be home. David has put all of his eggs in one Lana-shaped basket, but it's unlikely they will meet.
Lana already stood up David five times.
You'd think David would have learned his lesson after Lana stood him up twice on camera this season. Still, he seems more determined than ever. But at this point, David has no reason to continue pursuing her, other than to get an answer about why things have panned out this way over the past several years. It's safe to say no one would fault him for giving up on her now.
David is determined to seek her out on '90 Day Fiancé.'
Even if David and Lana don't meet on 90 Day Fiancé this season, there's little doubt that he will continue his quest in seeking her out. He wants her to tell him in person where they stand, but it is becoming more obvious with each episode that Lana either isn't real or she is real and has no interest in being with David. The last meaningful message she sent him involved a confirmation of meeting up for a "picture and visa," so there's that.
Chances are, David's storyline is going to be milked for the entirety of Before the 90 Days Season 4. Just because he will continue his mission to meet Lana, though, it doesn't meet he actually will. In a perfect world, she would turn out to be who she says she is and have a perfect excuse about missing their last two meetings, but it's not looking good for David.
Watch 90 Day Fiancé on Sundays at 8 p.m. ET on TLC.