Wait, Is That Anya Taylor-Joy Singing in 'Last Night in Soho'?
Edgar Wright's upcoming film 'Last Night in Soho' features Anya Taylor-Joy as a young singer. Does she actually sing in the movie?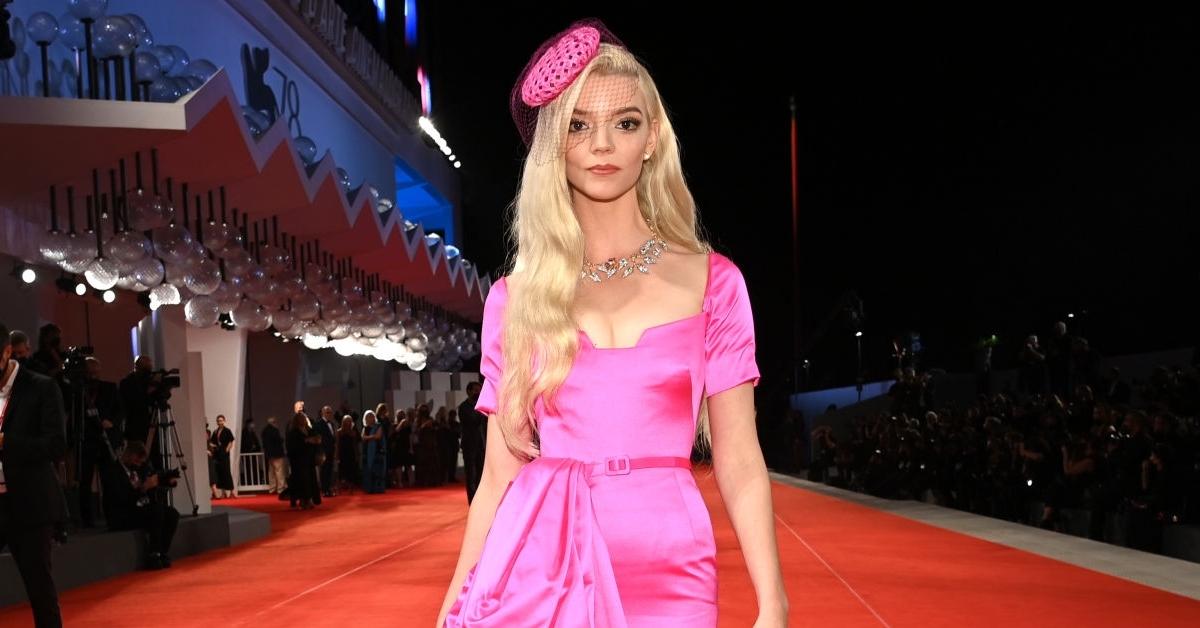 One of the most in-demand actresses of today is Anya Taylor-Joy. She rose to fame for her roles in films and television shows such as The Witch (2015), Split (2016), Glass (2019), and Peaky Blinders (2019). However, she skyrocketed to A-list status for her astounding performance as Beth Harmon in the Netflix limited series The Queen's Gambit.
Article continues below advertisement
Since then, the actress has quickly emerged as today's perception of an old-school Hollywood star. Anya has several high-profile projects on the way, including Edgar Wright's psychological thriller Last Night in Soho.
The official teaser trailer highlights bits and pieces of the film, with a cover of Petula Clark's 1964 tune, "Downtown." If you listen closely, it sounds like Anya is the one singing, but does she sing? Let's find out.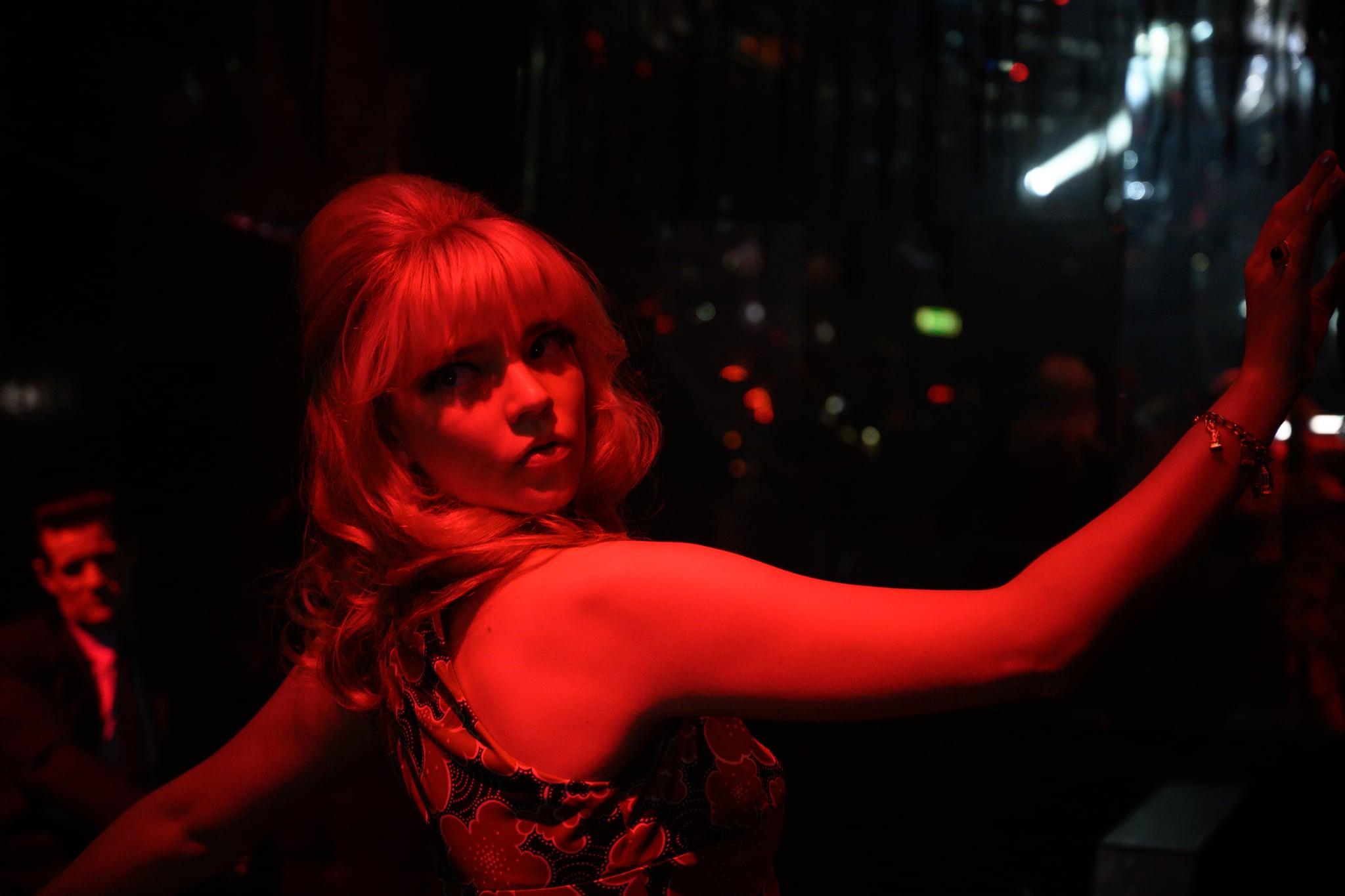 Article continues below advertisement
What is 'Last Night in Soho' about?
Acclaimed director Edgar Wright's latst project, Last Night in Soho, focuses on Eloise (Thomasin McKenzie), an aspiring fashion designer studying at the London College of Fashion.
Somehow, Eloise can transport to 1960s London, where she encounters a ravishing young vocalist, Sandie (Anya Tayor-Joy). The glamour of the Swinging Sixties is not as it seems, and soon the visions of the past expose something much darker.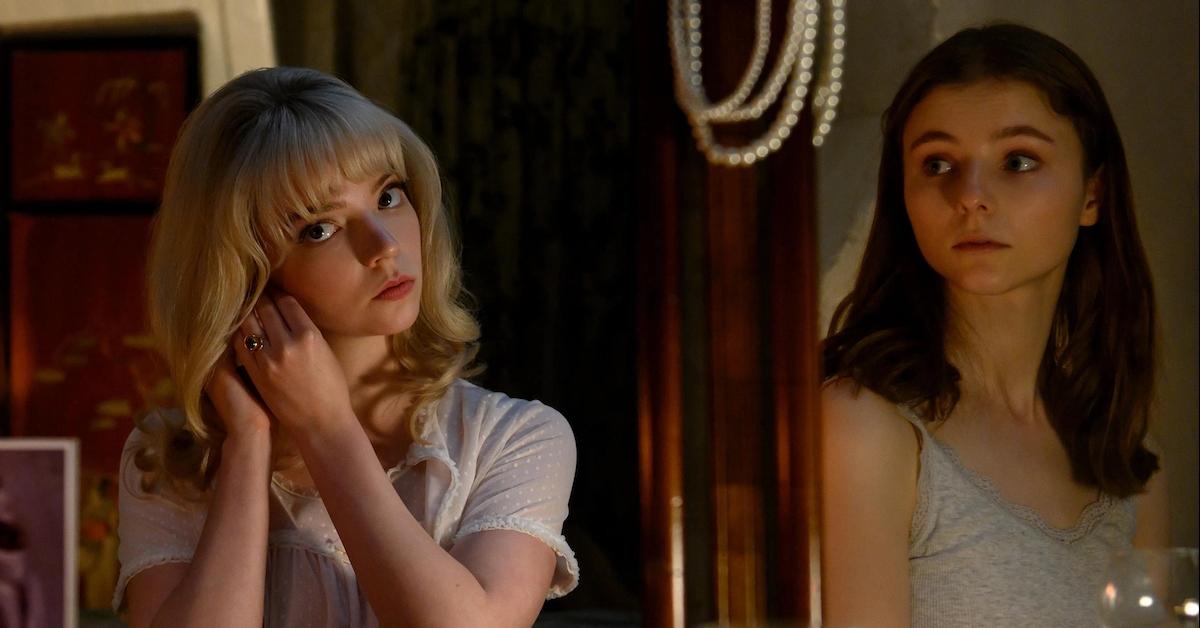 Article continues below advertisement
Considering her character is an aspiring singer, it's only fitting that Anya flaunts her vocal abilities, right? So, is that Anya really singing in the trailer? If so, will she perform more songs in the film?
Does Anya Taylor-Joy really sing in 'Last Night in Soho'?
After the trailer premiered in late May 2021, several fans took to social media to figure out who exactly was singing "Downtown."
@OookBooks on Twitter wrote, "Please can you tell me who is singing 'Downtown'; it's a beautiful version." @hilmonstah responded to another user, writing, "That sounds like it's actually Anya singing in the trailer too?!"
Article continues below advertisement
Well, if you thought Anya was singing "Downtown" in the teaser, don't worry, you're not going crazy because it is! Edgar Wright addressed the speculation himself on Twitter, writing, "NB. Yes, this is Anya Taylor-Joy singing."
On Oct. 20, Anya showed off her impressive vocal talent with the official studio release of her cover of "Downtown." We are stunned with the range she has, and there's seriously nothing she can't do.
Article continues below advertisement
Anya Taylor-Joy is also set to perform several other original songs for the movie. On Sept. 27, Edgar Wright announced there are going to be two soundtracks for the film. The original soundtrack will feature 21 of the best 1960s tracks, with covers sung by Anya. The original motion picture score, composed by Steven Price, will also include new songs by our darling Anya Taylor-Joy.
Check out Anya's downtempo version of "Downtown" below:
Article continues below advertisement
Has Anya-Taylor Joy sung before?
In the 2019 animated musical film Playmobil: The Movie, Anya sings a song titled, "So Much World." The performance occurs in the live-action prologue of the film, where Marla (Anya Taylor-Joy) sings the song about how she intends to travel the world before heading to college to her little brother Charlie (Gabriel Bateman).
Anya Taylor-Joy's downtempo and uptempo "Downtown" covers are now available on all music streaming services.
Also, be sure to catch Last Night in Soho, heading to a theater near you on Oct. 29.