YouTuber Elijah Daniel Buys (Gay) Hell, Michigan in Honor of Pride Month
Comedian and YouTuber Elijah Daniel bought Hell, Michigan for the name, which he renamed Gay Hell.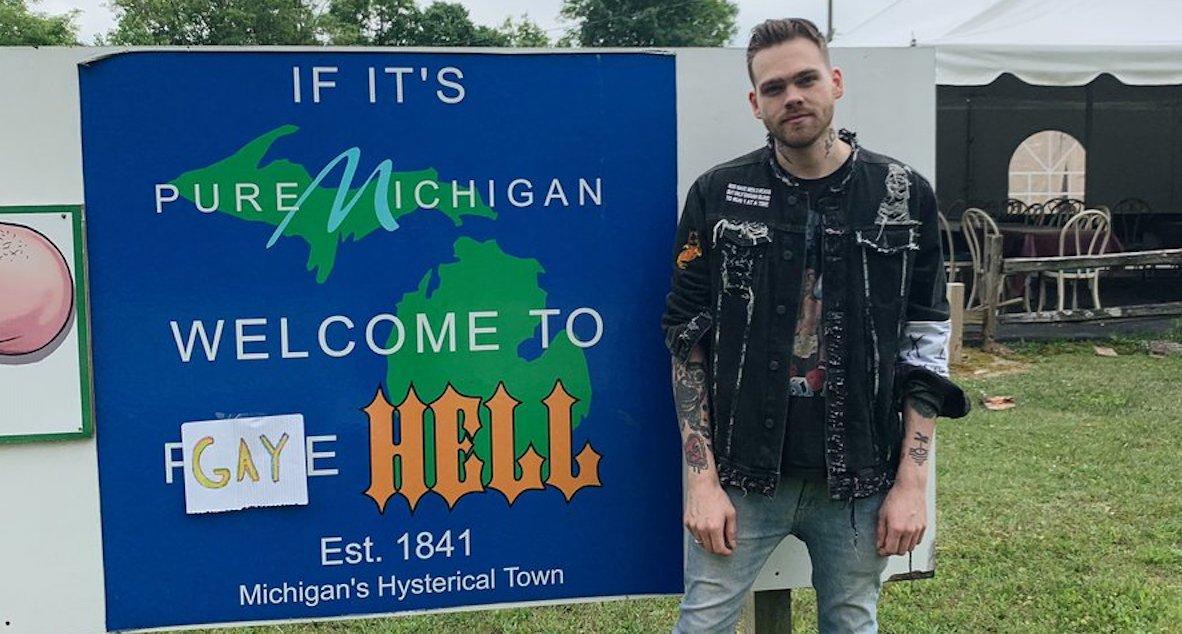 Article continues below advertisement
However, social media influencer and comedian Elijah Daniel's decision to buy (Gay) Hell, Michigan, while still technically a publicity stunt, was one for a good cause.
"Ahead of pride month Trump's administration put a ban on embassy's flying pride flags," he wrote. "So as of today, I am now the owner of Hell, Michigan. I bought the whole town. And my first act as owner, I have renamed my town to Gay Hell, MI. The only flags allowed to fly are pride."
Wait, how did Elijah buy Hell, Michigan? 
The city, which is part of southern Michigan's Putnam Township, has been on sale since 2015 and while Elijah did not reveal how much he paid to own the city for the month of June (the original listing price was fittingly $999,666) this is not the first time he has been associated with Hell, Michigan and its 72 residents.
Article continues below advertisement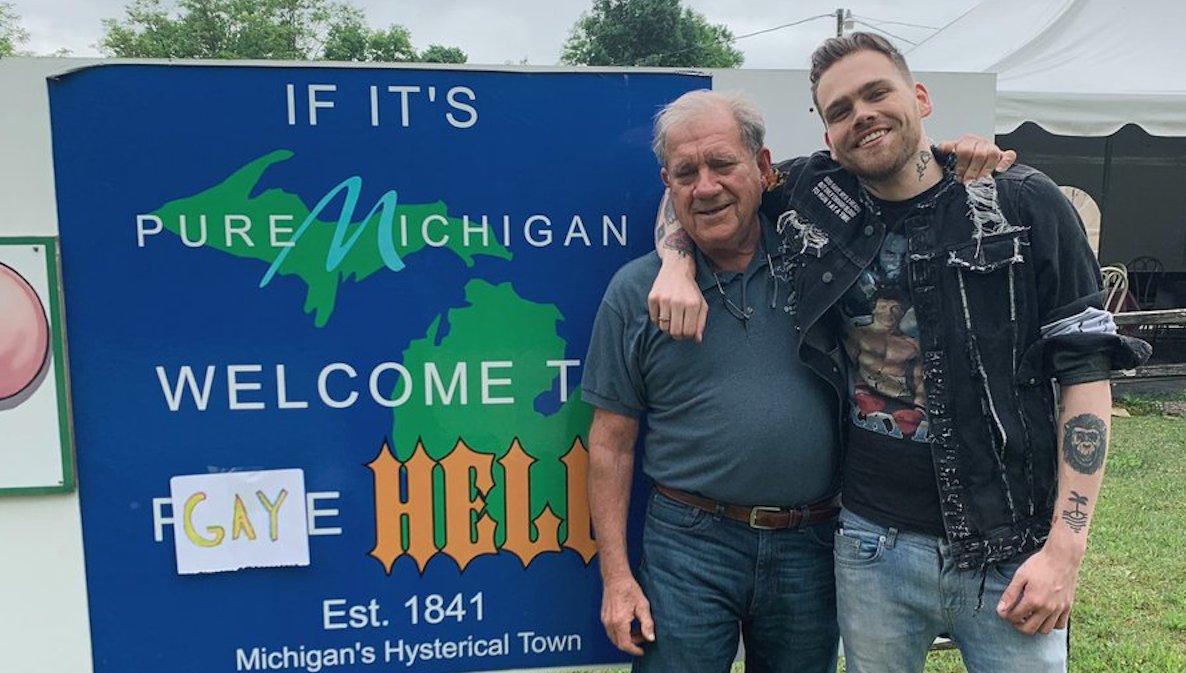 In 2017, Elijah took part in the town's mayor-for-a-day program, where you can pay $100 per day and are impeached after 24 hours. During his short stint as mayor, Elijah, 25, forbade all straight people from coming to Hell. His mayorship coincided with Trump's controversial Muslim ban.
Article continues below advertisement
Along with his pride flag rule, this time around, Elijah has also been bragging about what visitors can do in Gay Hell, Michigan. "Gay Hell, Mi has everything," he tweeted. "A library, a place to lock your love in Gay Hell, and even a WEDDING CHAPEL TO GET GAY MARRIED IN HELL!"
Elijah even posted a photo with the town's real owner, John Colone, writing, "THIS IS JOHN. HE'S THE BEST. THANK YOU FOR TRUSTING ME TO CARRY THE TORCH OF GAY HELL."
Article continues below advertisement
Elijah has been a gay rights activist for years. 
His purchase of Hell, Michigan is just the latest in a string of stunts Elijah has concocted to spread LGBTQ awareness. He has rapped using the stage name "Lil Phag" and in 2016 he wrote the erotic novel, "Trump Temptations." Three years before that, he petitioned the White House to make Miley Cyrus' "Party in the U.S.A." the new national anthem.
Article continues below advertisement
Following the Pulse nightclub shooting, Elijah wrote an open letter to LGBTQ youth and opened up about growing up gay in a very religious family.
"It's so easy to get comfortable and forget how it was to be closeted, to be scared of being you," Daniel wrote on SplinterNews.com. "Terrified of people finding out, what they would think, or do."
He also started the pop group adamandsteve with his fiancé, Dr. Woke. 
Article continues below advertisement
"I just proposed to my boyfriend on the beach in Mexico on crutches with a broken foot and that's really the most me thing that could ever happen," he wrote before jokingly adding, "I'm really f--kin engaged to someone who has Tana [Mongeau]'s name in bold font tattooed on his f--king leg u know what maybe the engagement is off already [sic].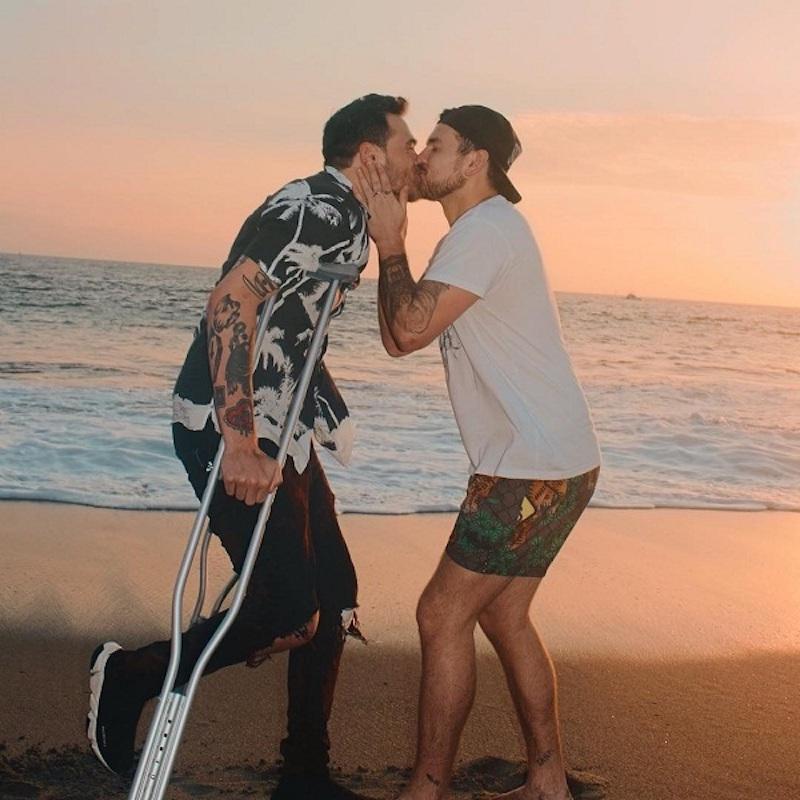 Article continues below advertisement
The couple met via Tinder and Elijah introduced his followers to his boyfriend in a video aptly titled "Meet My Boyfriend" in 2018. They joined forces to make music under the name adameandsteve — and we have a feeling Dr. Woke supported Elijah's decision to buy Hell, Michigan.
"I have a very young audience, so I'm trying to get them more politically active," Elijah told The Washington Post of his latest stunt.