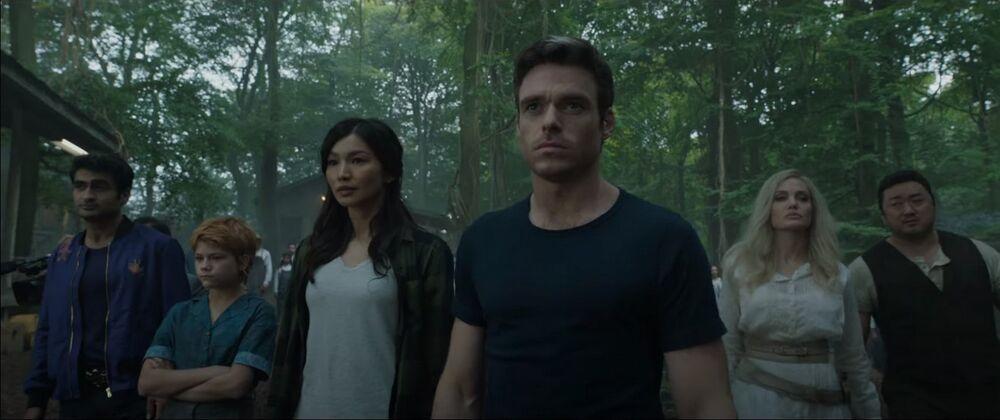 Marvel's Eternals Are Truly Legendary — Here Are All Their Mythological Connections
"He flew too close to the sun," Sprite shared of Ikaris's adventures. If that sounds familiar, it's because it is. In Greek mythology, Icarus is famous for flying too close to the sun, which now serves as a fable shared to warn against the dangers of arrogance.
But, in the Marvel universe, the Eternals have inspired the mythological tales that permeate culture — all the stories about Greek Gods and Olympia — not the other way around. In a funny way, Eternals is a completely meta tale.
Article continues below advertisement
The comic books explain that humans somewhat warped the stories and names, which is why we know them as slightly different.
But what are all the connections to mythology in Eternals and how might they give us more insight into the Eternals' places within the MCU?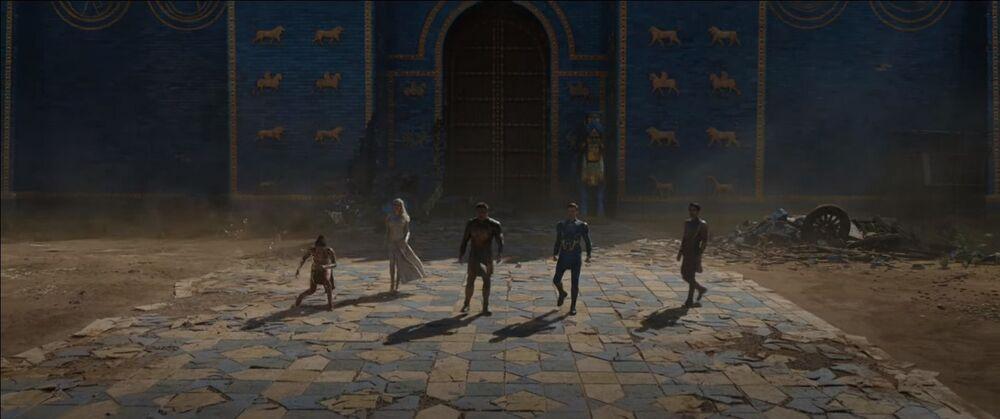 Article continues below advertisement
Some of the Eternals' connections to mythology are explained in the Marvel film.
The name Icarus is so well-known that it would have been an oversight for Eternals not to address the similarity with Ikaris (Richard Madden). The movie explains that Sprite used to weave stories of Ikaris flying close to the sun, and humans took those stories and turned them into myths.
In Greek mythology, Icarus is given wings made of wax, so if he flies too high up, his wings will melt in the atmosphere. In Eternals, his cockiness is — for lack of a better term — his Achilles' heel.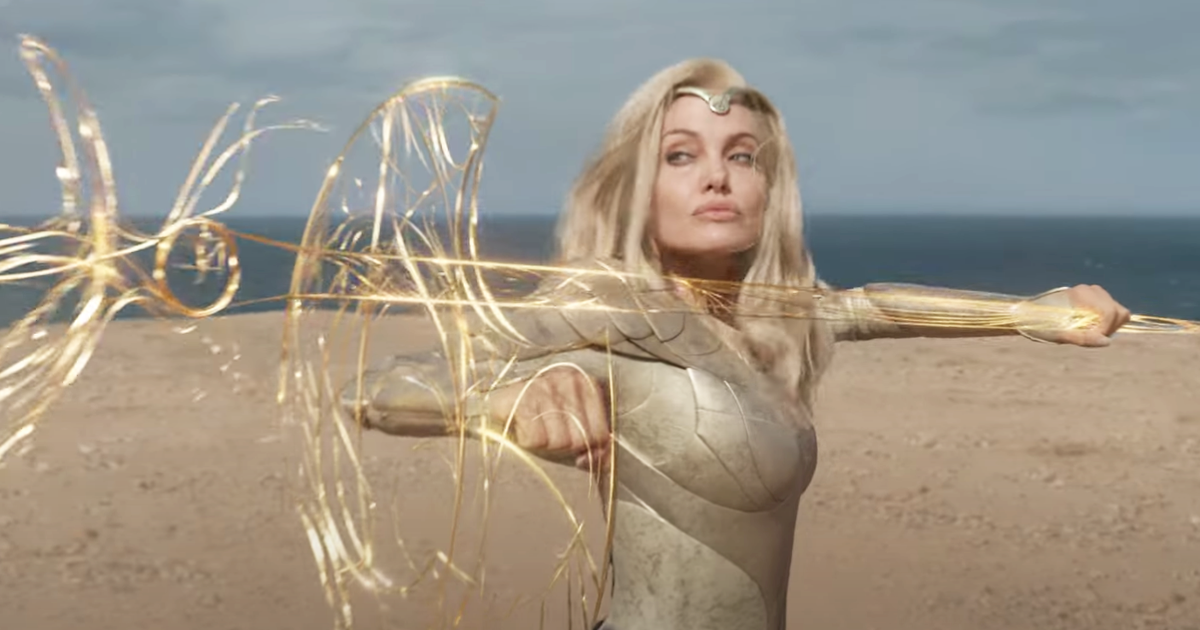 Article continues below advertisement
We also meet Thena (Angelina Jolie) who reminds us that her name isn't Athena. However, she has a known connection to the Greek goddess of wisdom and war. In mythology, Athena has "boundless knowledge," which might explain why Thena is crushed under the weight of her memories in Eternals.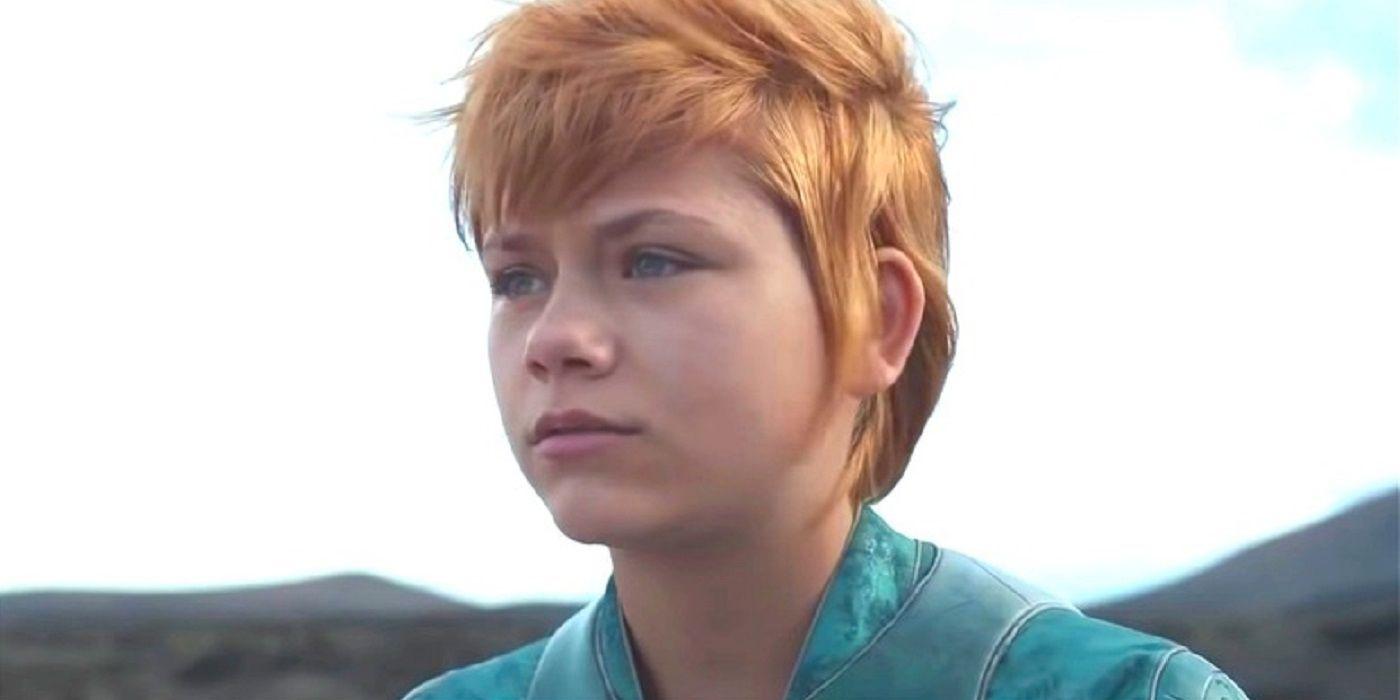 Article continues below advertisement
While Sprite's (Lia McHugh) mythos isn't fully explained in Eternals, it's clear that she's tied to the sprites and faeries of European lore, similar to Puck from Shakespeare's A Midsummer Night's Dream. Like many sprites, she weaves tales and creates illusions (which reminds us of Loki, another mischievous Marvel character based in mythology).
It's relatively easy for fans of mythology to connect some of the other Eternals to their mythological counterparts.
While some connections aren't overtly explored in Eternals, they are relatively clear to those familiar with mythology. The main heroine of Eternals, Sersi (Gemma Chan), is easily a reference to the Greek goddess Circe.
Although Circe isn't as loving and forgiving as Sersi in Eternals, their powers are definitely connected. In mythology, Circe has the power to turn men into swine, whereas in Eternals, Sersi can change matter into different elements.
Article continues below advertisement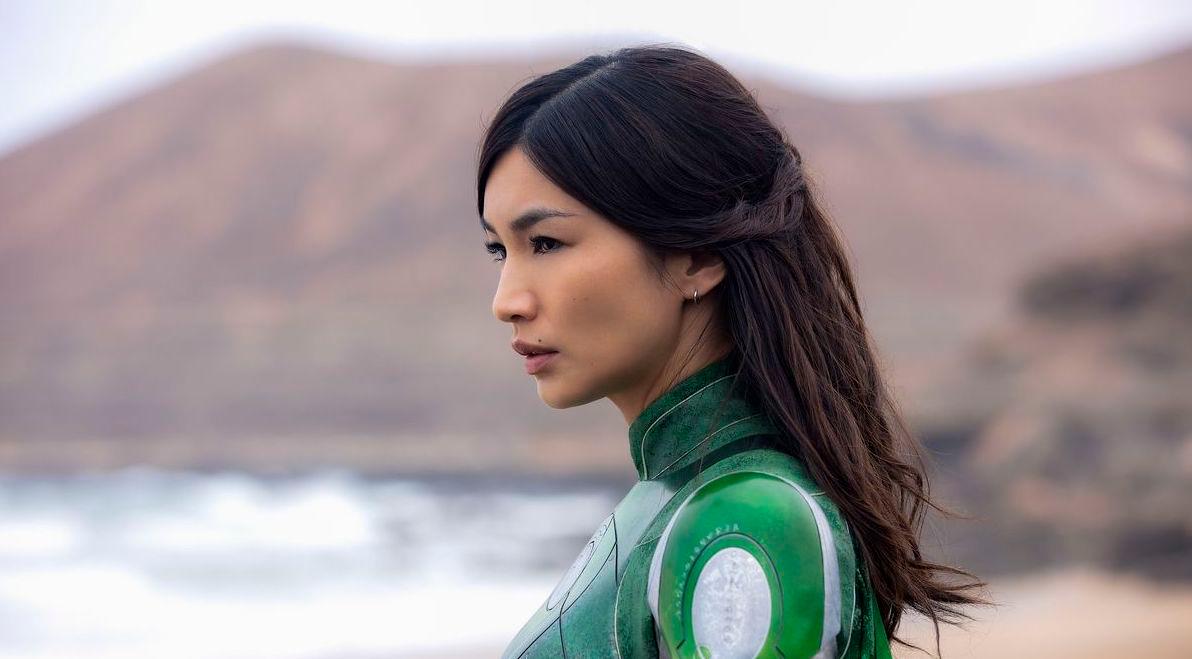 Ajak (Salma Hayek) is another reference to Greek mythology. Ajax is a highly renowned human in Greek mythology for his strength and bravery, two of the traits that encourage the other Eternals to look to Ajak as a leader.
Gilgamesh (Ma Dong-seok) shares his name with the Sumerian mythological hero. On a quest for immortality, the strong Gilgamesh discovers the secrets of friendship in The Epic of Gilgamesh. In Eternals, the value he places on friendship is on full display via his relationship to Thena.
Article continues below advertisement
Some connections between 'Eternals' and mythology aren't as clear, but are definitely still there.
Makkari (Lauren Ridloff) is one of the most lovable and pure characters in Eternal, and although her name is slightly different, she's based on the Roman god, Mercury. Mercury has winged sandals that allow him to travel extremely fast. He also acts as a messenger between gods and mortals.
Makkari, like Mercury, can travel at impossible speeds, and her use of sign language makes her an essential communicator for the Eternals.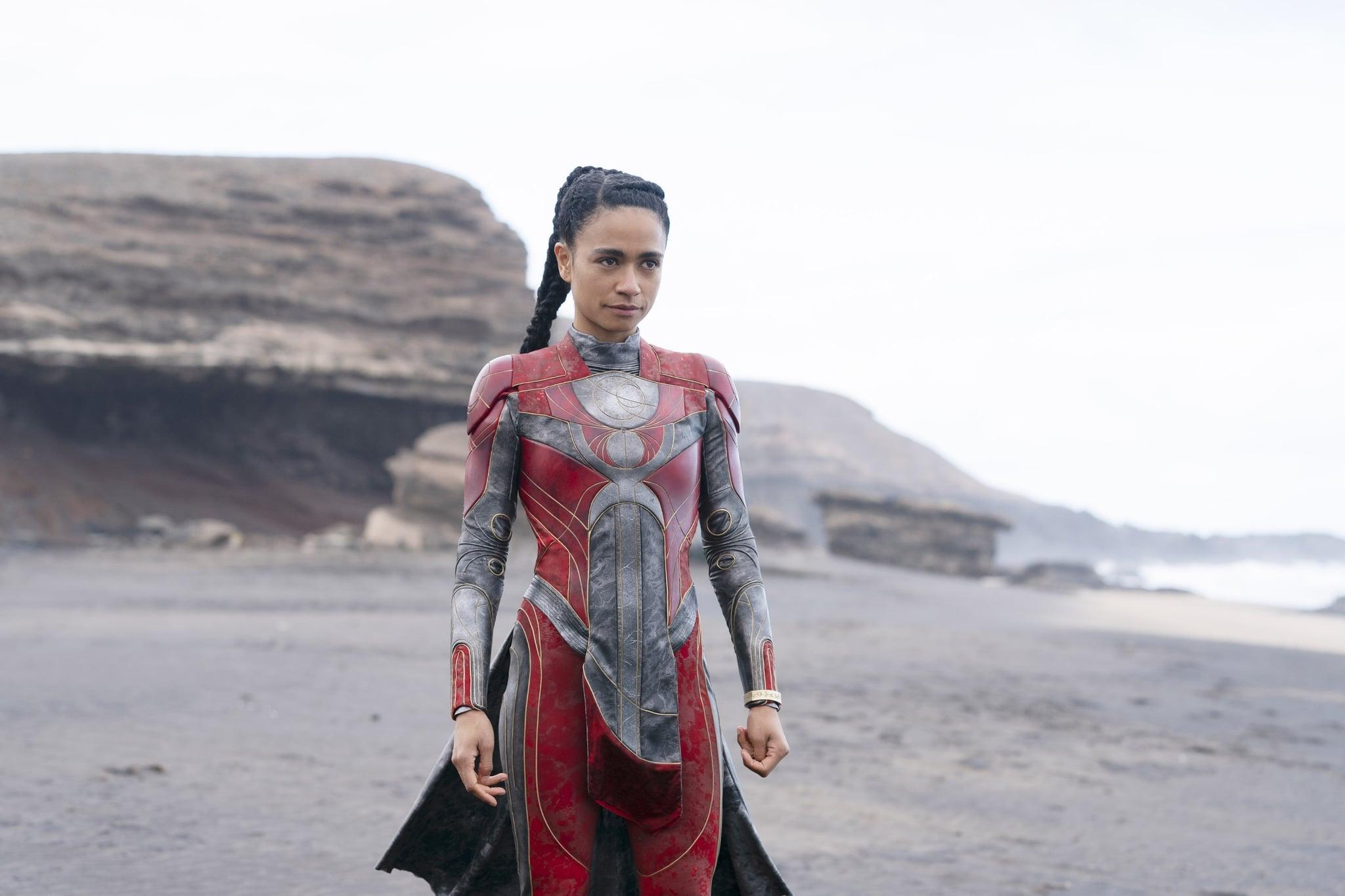 Article continues below advertisement
Phastos (Brian Tyree Henry) is also connected to mythology through the Greek god of forge, Hephaestus. Hephaestus is an incredible inventor, like Phastos in Eternals, and even sculpts the first human woman and forges many of the weapons of Greek mythology.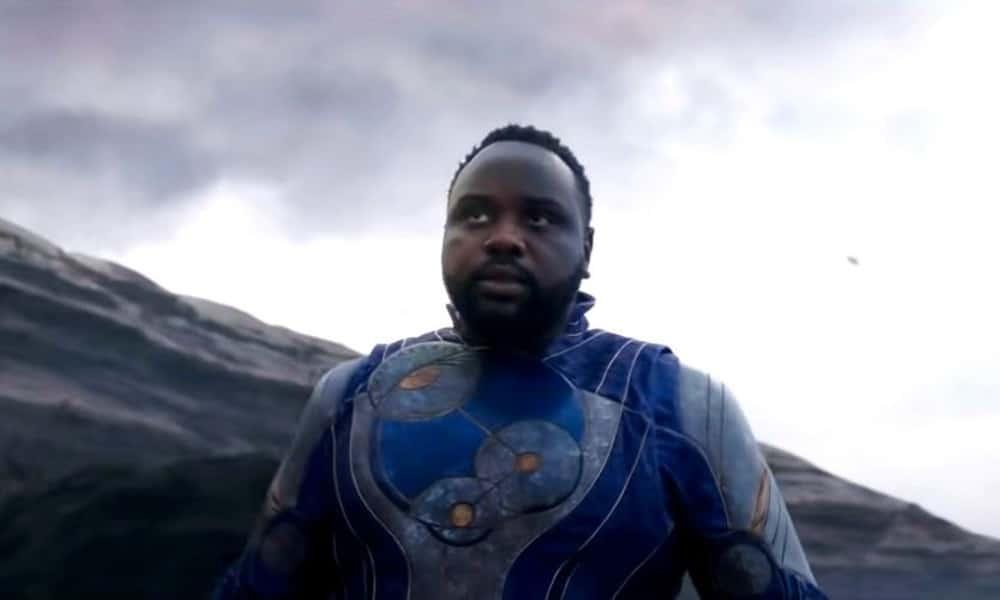 Article continues below advertisement
Kingo (Kumail Nanjiani) might be based on Kingu from Babylonian mythology, although this isn't confirmed in the comic books. In mythology, Kingu's mother gave him "the Tablet of Destinies, which he wore as a breastplate and which gave him great power." In Eternals, Kingo is extremely powerful, both as a hero and as a movie star, so they could definitely be related.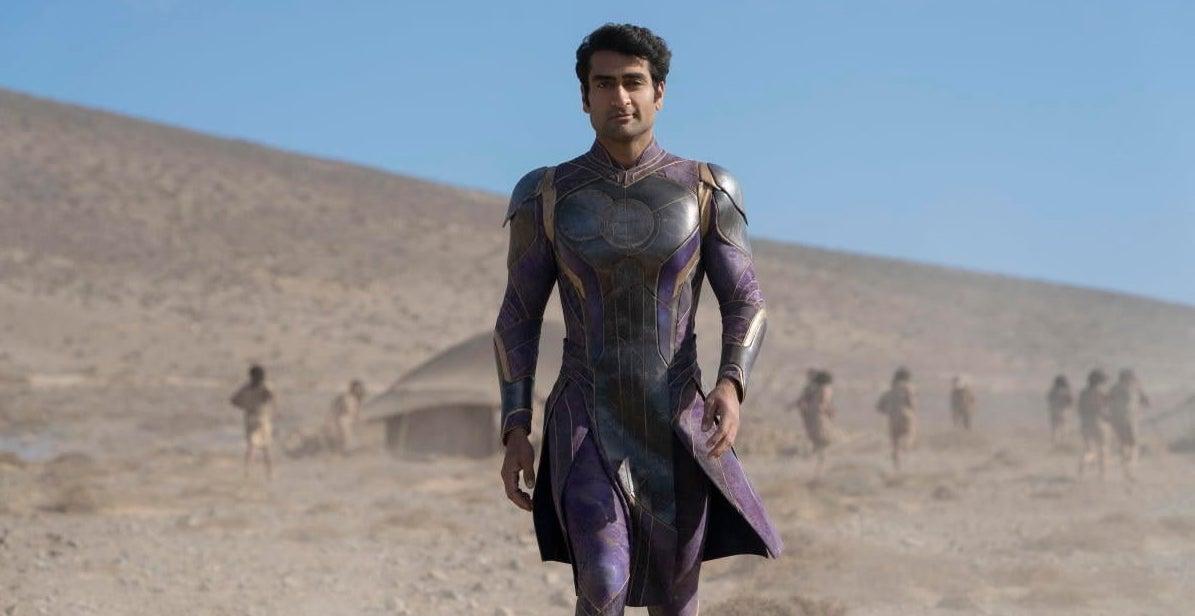 Article continues below advertisement
The biggest question mark, however, is Druig (Barry Keoghan). In Eternals, he can control humans and other beings by tapping into their minds. He thinks he "protects" the humans by forcing them out of war using mind control.
He could be tied to the Greek gods Dolos and Hypnos. Prometheus grants Dolos the power to harness his cunning and deception, while Hypnos has the ability to put anyone into a deep sleep and control their minds.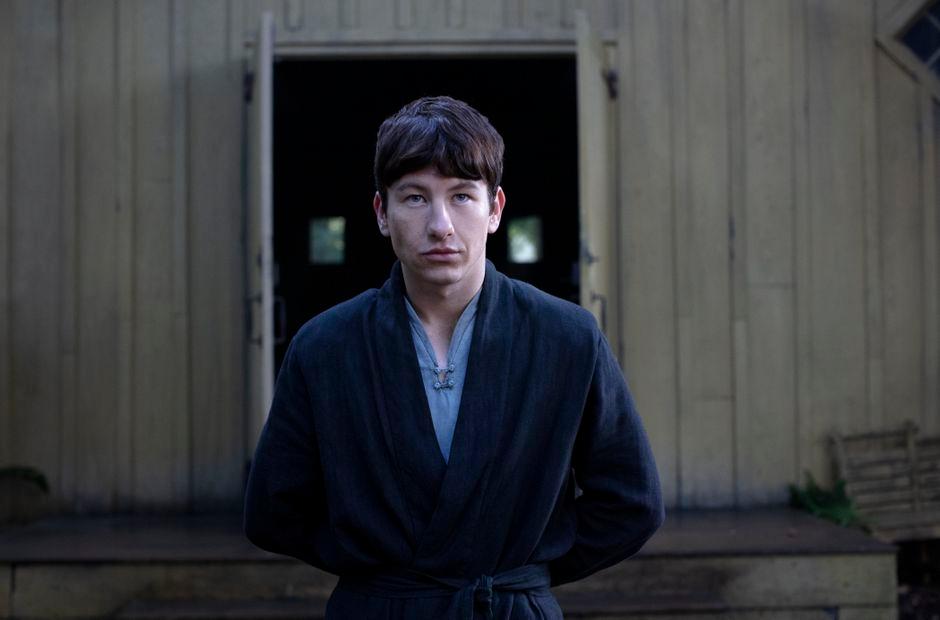 Article continues below advertisement
On the other hand, Druig could be a reference to druids, who are Celtic priests connected to the natural world. This would fit well, considering the fact that Druig is basically a Luddite who lives in the forest with the commune he rules over. Druids were also seen as sorcerers, which is definitely fitting for Druig.
All the connections between mythology and Eternals only add to how the Eternals could play into the greater MCU. How might their mythological personalities and narratives affect their actions moving forward? We'll have to wait until Eternals 2 to find out.