(EXCLUSIVE) Taveeta Szymanowicz Talks Bringing 'Dare Me' to Life and a Potential Second Season
In this exclusive behind-the-scenes talk with 'Dare Me' cast member Taveeta Szymanowicz, we look into bringing the show to life and a potential Season 2.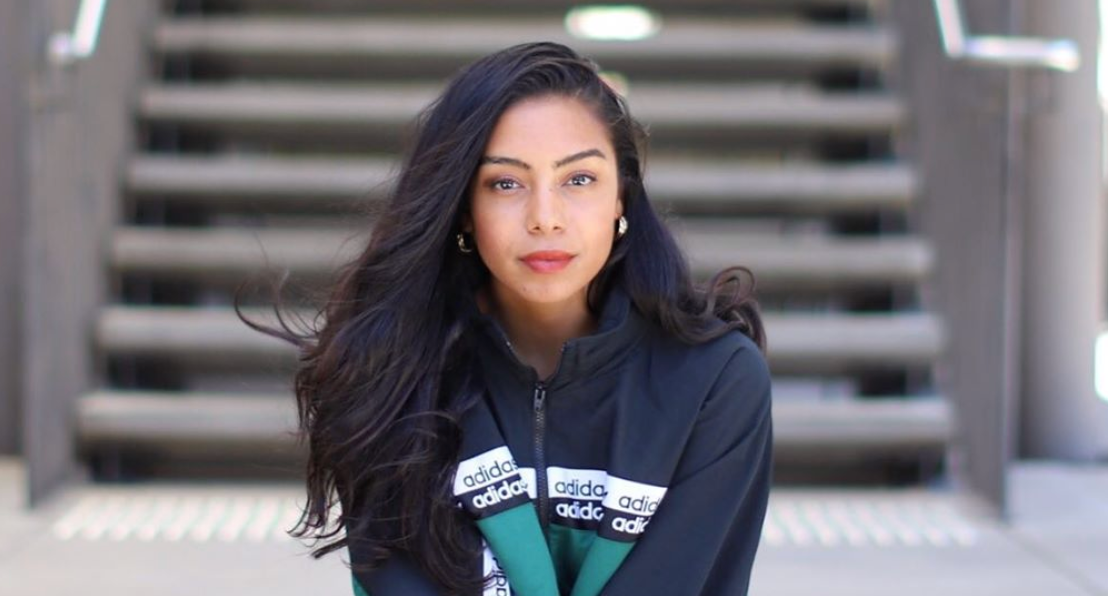 Actress Taveeta Szymanowicz stars as RiRi Curtis in USA Network's new thriller Dare Me. Following the tension between a former it-girl and the cheerleading squad that ejected her after getting a new coach, this drama was adapted from Megan Abbott's novel of the same name.
While the first season is still underway, Taveeta sat down with us to give a behind-the-scenes look at what it took to bring the book to light, her character RiRi, and the potential for a second season.
Article continues below advertisement
Taveeta's character, RiRi, is a "pawn" for both Addy and Beth.
While the plot followed in Dare Me is mostly focused on Addy and Beth (but is told from Addy's point of view), Taveeta's character, RiRi, frequently finds herself in the middle of the feuding friends.
"She's a pawn between Addy and Beth's relationship essentially," Taveeta says of RiRi. "And over the course of this season, her being a pawn turns into her being a source of information for both Beth and Addy and for the audience — but she doesn't know that she's being that source of information."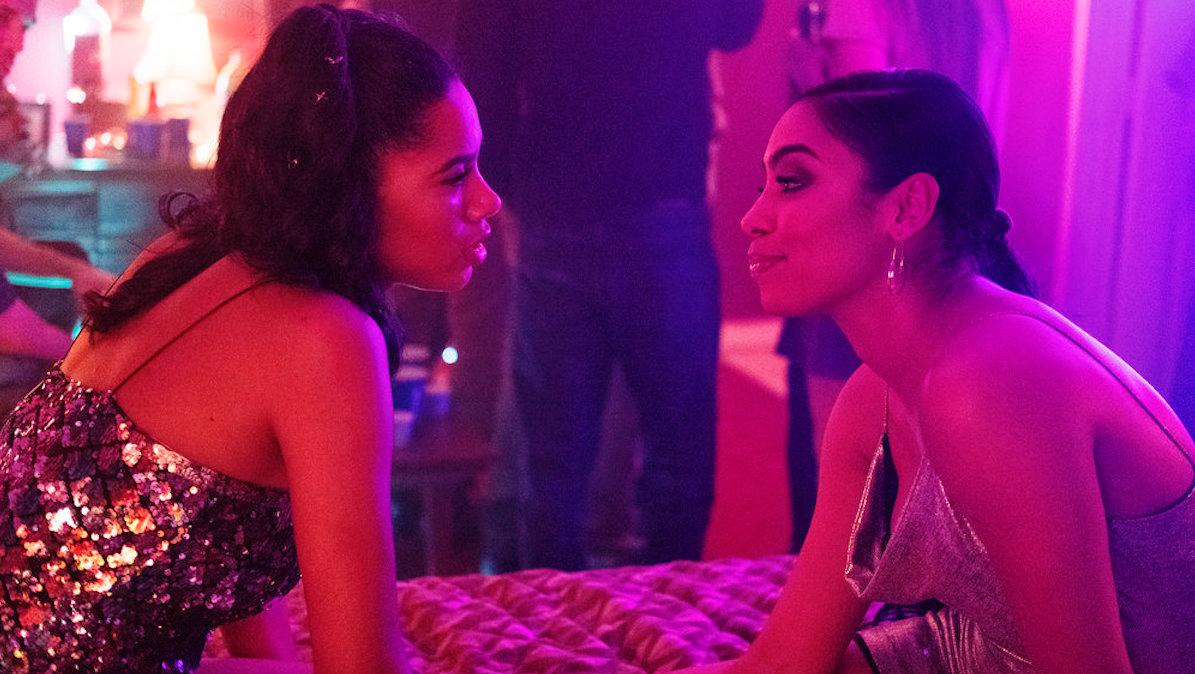 Article continues below advertisement
Taveeta mentioned that while RiRi wasn't a largely significant character in the novel, she really comes to life during the season, thanks to the author, Megan, who worked with the cast to bring the show to the screen. But while the series' characters are more fully formed on screen than they were in the book, the audience only sees the story from Addy's perspective, giving them the same biased view readers found in the book.
"I think it's a lot of fun for the audience to watch and try to pay attention to the subtleties that are being done within the scenes," Taveeta said. "There's so much that you're not actually seeing — you're only seeing [Addy's] perspective... We don't see the group texts between [a certain] squad, we don't see the conversations that are had at home with other people's parents. I think that's what leaves it up to so much interpretation... and what makes the show so interesting."
Article continues below advertisement
How close is the show to the book?
While a lot of shows and movies are inspired by novels, like Dare Me is, most only base the show loosely on the plot of the book. But that isn't the case for Dare Me.
"We definitely stayed very true to the book," Taveeta said.
The novel was written a decade ago, but even though it's almost considered dated, with how fast technology has progressed in that time, producers were able to bring the show more up-to-date, keeping the same feel the novel had, but making it more relatable to the current high school generation.
Article continues below advertisement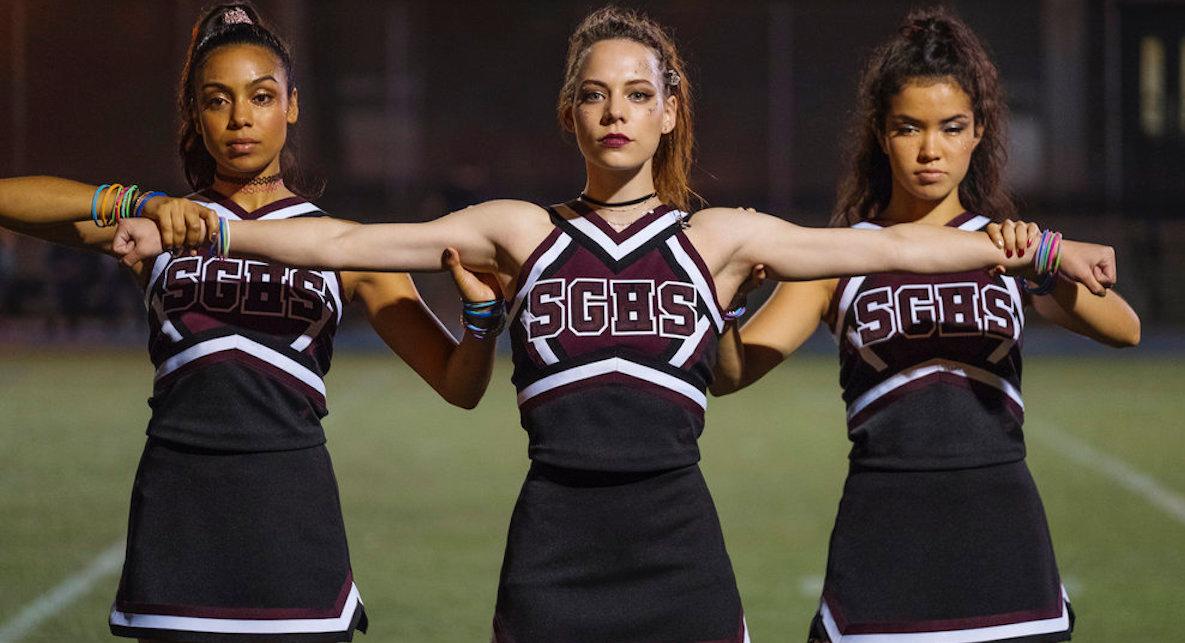 "The novel is so intense, and it really does a really phenomenal job of sucking you in and making you feel all of the things that you felt in high school," Taveeta said. "Obviously ten years ago, that high school and adolescent experience is very different from now, but I think that we have done a phenomenal job transcending past that and interjecting her story into [the] 2020 high school life in a small, middle-American town."
Article continues below advertisement
But the lessons discussed in both the novel and the series are still relevant today, says Taveeta. And while the series is only half over, there's still so much in store for viewers.
"As the show progresses... we explore themes that in this day and age I think are really important to explore and conversations that need to be had, while also staying really true to the story," Taveeta said.
If you've already read the novel, you might not even have to wait for later seasons to find out the ending. In Taveeta's opinion, the show is able to give you even more of the story than the novel was able to provide because of the added depth to the characters.
Article continues below advertisement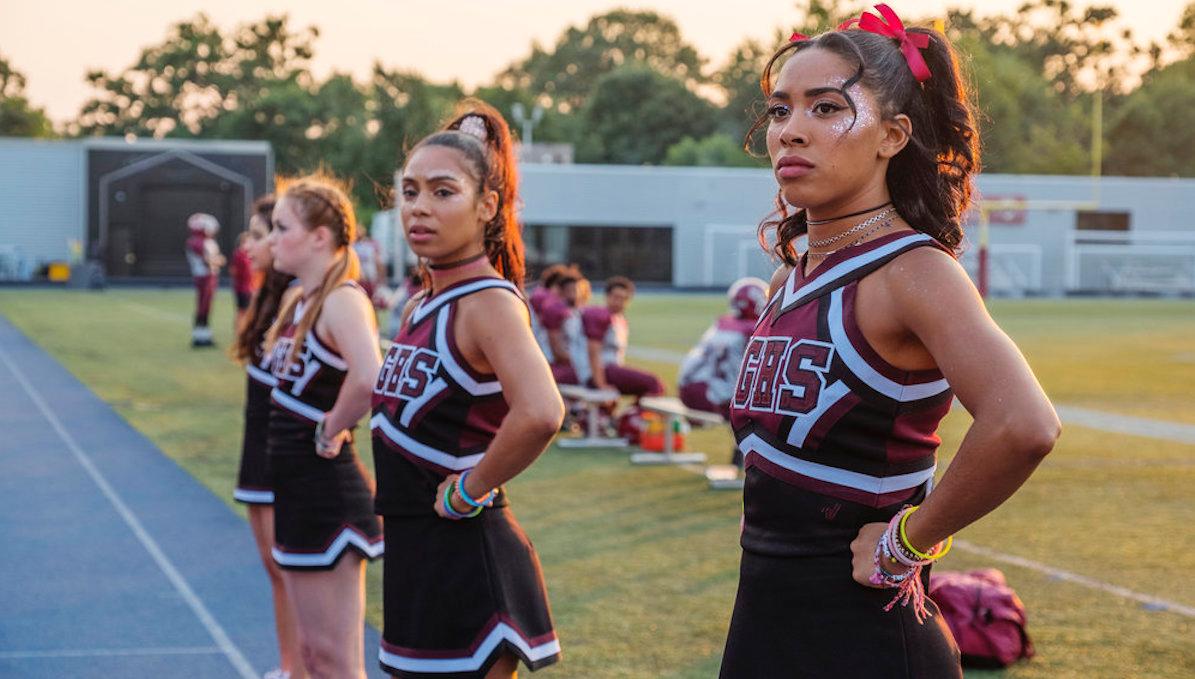 So will there be a 'Dare Me' Season 2?
While nothing has been confirmed yet, Taveeta admitted that there's potential for the story to continue after this first season.
"I personally can say that I do believe that there is room for a second season," Taveeta said. "I believe that there is room for quite a lot of seasons because again, we have the luxury and the brilliant mind that is Megan Abbott."
Article continues below advertisement
Of course, whether or not the show will be signed on for more seasons depends on how well it does, but don't think that just because the original plot of the novel has been told that there isn't room for more. Taveeta pointed out that turning the novel into a television show really gave the world Megan created room to grow — leaving the opportunity for more potential storylines.
"Once the story of her novel is finished, I can only imagine how exciting it is to kind of go back and dive into that world and see where that story can continue to be told," Taveeta said.
So if you're already excited about Megan's world as it's been played out on screen, you might get even more of the story in a later season.
Catch Taveeta in Dare Me on Sundays at 10 p.m. ET on USA.