Reviews Prove That Comedy Series 'God's Favorite Idiot' Is Neither Blasphemous Nor Godly
Netflix's new light-hearted comedy series 'God's Favorite Idiot' is from comedy masterminds Ben Falcone and Melissa McCarthy. Here's what critics say.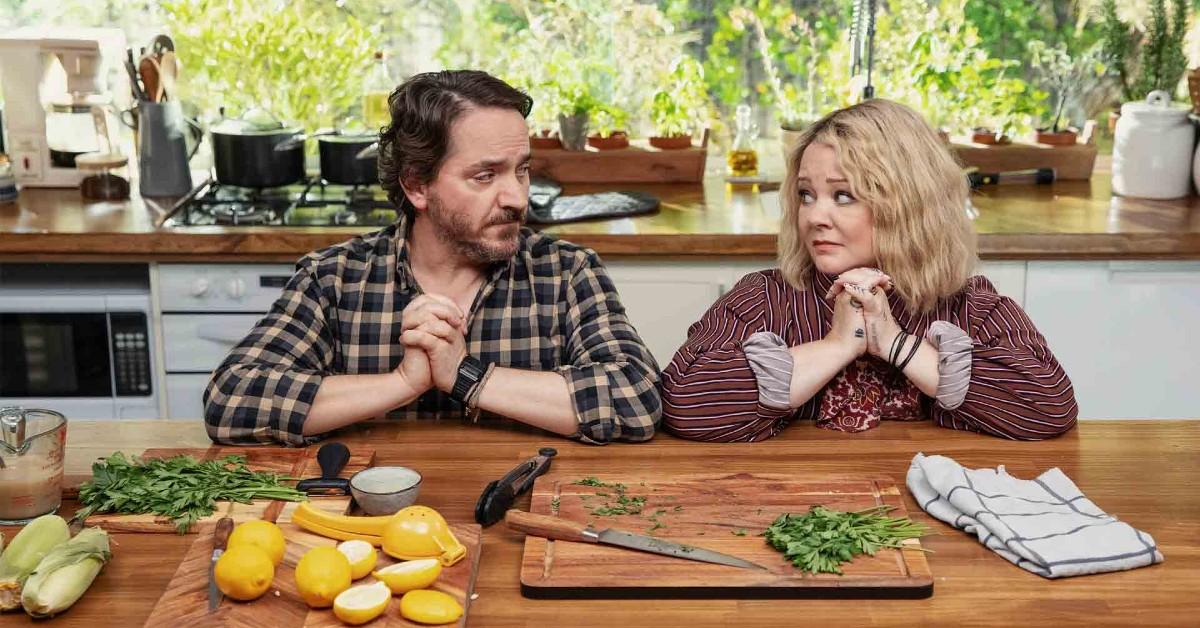 Judgment Day is coming ... and it has been for quite a while. But the Day of Reckoning is finally here, sort of. In Netflix's new comedy series God's Favorite Idiot, one totally average white dude is revealed as God's Chosen One "to help the world." Said average Joe is a tech support employee named Clark Thompson (Ben Falcone). Yes, even his name is mundane. Why him? God explained his reasoning: "He is sweet and simple like pecan pie."
Article continues below advertisement
A beam of light came down from the sky right before Clark was struck by lightning. Rather than requiring a hospital visit, Clark literally begins to glow from within, as if he swallowed a high output flashlight (or is wearing an Anastasia Beverly Hills highlighter). Considering he and his coworker Amily Luck (Melissa McCarthy) started a romantic relationship shortly before this unexplainable miracle, things get chaotic real quick. Hey, no one said relationships were easy.
When the Four Horsemen of the Apocalypse and Satan herself show up on Earth, it's clear that the end of days are near. Can God's favorite idiot save the world? It's truly a life or death question.
The series sees hilarious longtime power couple Melissa McCarthy (Spy) and her hubby, Ben Falcone (Bridesmaids), as its stars, the latter also being its creator. An apocalypse comedy series feels quite current, to say the least, but does it deliver? Here's what reviews are saying about God's Favorite Idiot.
Article continues below advertisement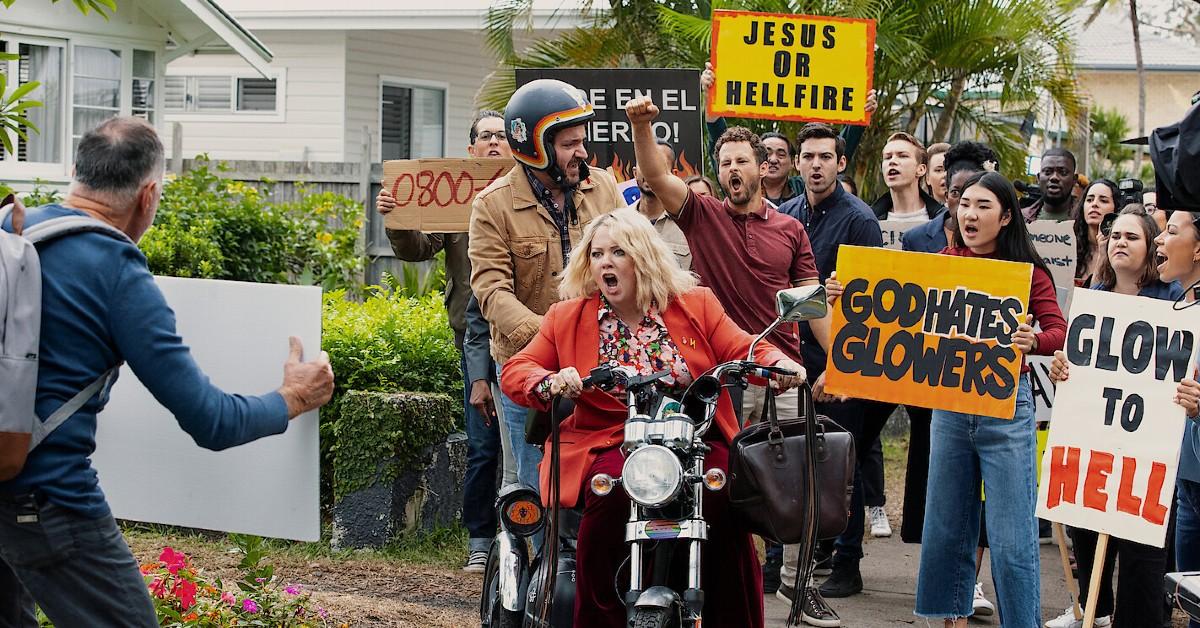 Critics' reviews for Netflix's 'God's Favorite Idiot' are clearly not of God.
As of June 15, 2022 — aka the series' release date — there is no Rotten Tomatoes score for God's Favorite Idiot. However, it does have an IMDb rating of five out of 10, which obviously isn't great.
Variety writer Daniel D'Addario deemed the show "a low point" for the comedy duo ... before dragging the entire project through the mud.
Article continues below advertisement
"It's tempting to try to find the humor in a project like this by outright roasting those involved, but really, just a few years after a wrenching career high like Can You Ever Forgive Me? and considered in light of carefully detailed character work McCarthy has done even in broad comedies, God's Favorite Idiot is just sad," he wrote.
"What a waste of precious time in the career of a talented performer, one whose fans will follow her anywhere, and who rewards them with so little of what she can do." Oof. Daniel D'Addario was unimpressed by the show's immature and unsophisticated approach to comedy, which includes kneeing one of the Four Horsemen in the nuts.
And while Daniel's review was clearly rough, Anita Singh's two-star review for The Telegraph is downright brutal.
Article continues below advertisement
"God's Favorite Idiot, review: Melissa McCarthy manages to ruin her husband's sitcom," is what Anita Singh titled her article.
She feels that because Ben Falcone is married to Melissa, "he has given her carte blanche to do her schtick of being loud, boorish and generally unbearable, in the mistaken belief that everything she says or does is hilarious." She doesn't seem to put much blame on Ben for the show's misguided comedy.
"If only McCarthy dialed it down and we could concentrate on Clark, this would be a fun, lighthearted watch."
Article continues below advertisement
OK, OK, let's talk about the good. Lucy Mangan of The Guardian gave God's Favorite Idiot three out of five stars. "The authentic chemistry between the actor and her co-star husband elevates these apocalyptic hijinks to a higher plane … if not all the way to heaven," she detailed.
And while she celebrated the show's central relationship, Lucy mentioned that the side characters — who are their coworkers — "are allocated about one and a half characteristics each and not given much to do with them."
She credited the series with having "charm," "heart," and "warmth," but also declared that "it's not going to trouble any awards panels."
Article continues below advertisement
The consensus seems to be that if you're looking for ingenious, never-before-done comedy and a unique premise, God's Favorite Idiot isn't for you. Life is too darn short. However, if you're looking to shut your brain off and have a giggle (don't worry, your abs will be fine), fire up Netflix.
Season 1 of God's Favorite Idiot is currently streaming on Netflix.