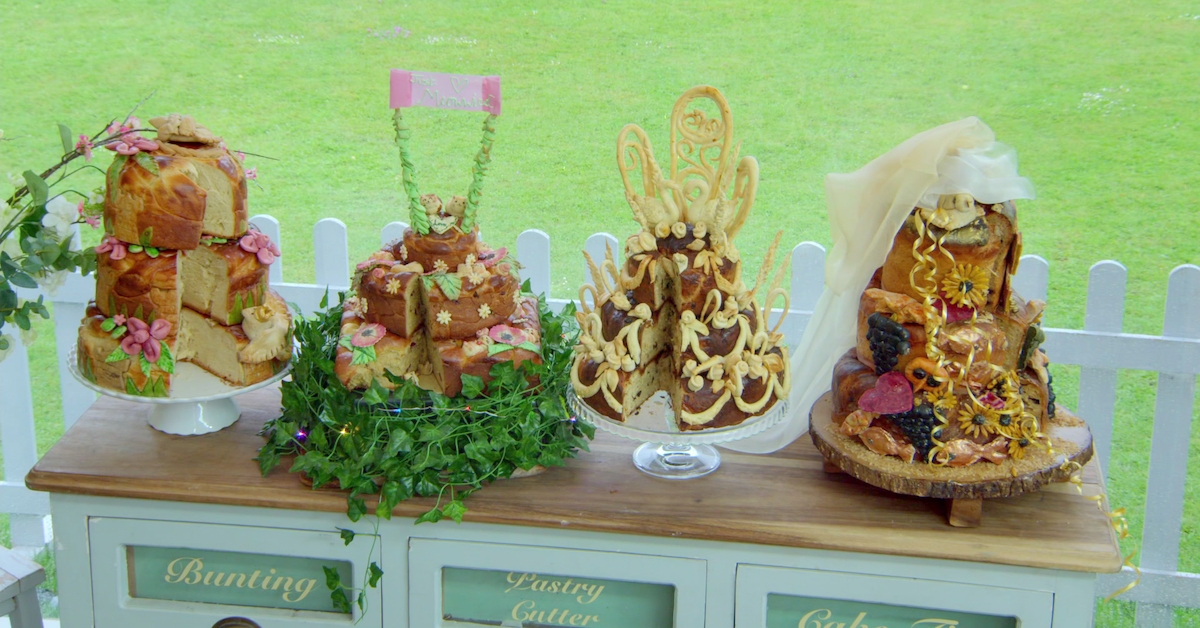 See Where All the 'Great British Baking Show' Winners Are Today
For the past decade, audiences around the world have come to marvel at the technical mastery it takes to produce crème pâtissière, strudel, custards, trifles, and cakes as showcased on The Great British Baking Show. The reality competition show became an unexpected runaway success when it premiered in 2010, and has since cemented itself as a fan-favorite, even after its controversial move from BBC to Channel 4 in 2017.
Article continues below advertisement
See all of the 'Great British Baking Show' winners today.
But with 10 seasons completed, the show has produced so many winners that it's hard to keep track of everyone's baking escapades after they won the coveted title of best baker in Great Britain.
Keep scrolling for a comprehensive list of what the winners have been up to after their escapades in the white tent on The Great British Baking Show.
Season 1: Edd Kimber
The first season of GBBO had over 3 million viewers that watched Edd Kimber be crowned the competition show's first ever Star Baker. Since his win on the show, the former debt collector has published four books titled Say It With Cakes, The Boy Who Bakes, Patisserie Made Simple, and most recently, One Tin Bakes.
Edd also hosts a podcast, Stir The Pot, and regularly posts recipes to his website The Boy Who Bakes. Since the lockdown, Edd's also started offering food photography and styling services.
Article continues below advertisement
Season 2: Joanne Wheatley
Like her predecessor Edd, Joanne used her win on GBBO to publish a couple of cookbooks called A Passion for Baking and Home Baking, and she also runs her own website called Jo's Blue Aga, where she publishes recipes and updates about her life.
In 2018, Joanne also started to run a cooking school out of her home in Essex, which was such a success that the classes sold out six months in advance.
Article continues below advertisement