Hannah Brown Has Done so Much More Than Just 'DWTS' and 'The Bachelor'
Former 'Bachelor' star and pageant queen Hannah Brown is in this season of 'Dancing with the Stars.' But what else has Hannah done? She's gotten a surprising amount done for a 24-year-old.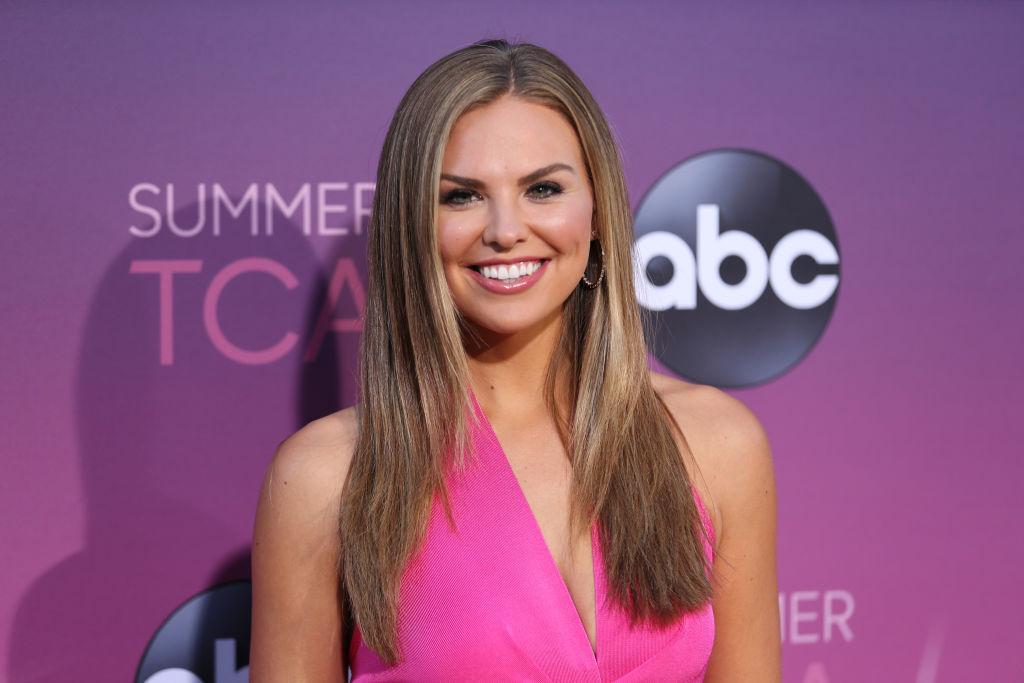 If you're a Dancing with the Stars fan, then you've already welcomed newcomer Hannah Brown, who's joined the DWTS cast for its 28th season (which premiered September 16). 24-year-old Hannah will be competing with 11 other contestants for the Mirror Ball Trophy and a $345,000 cash prize. Who is Hannah up against this season? Oh, just James Van der Beek, Raw Lewis, Sean Spicer (yes, Sean Spicer), Kel Mitchell, Ray Lewis, Sailor Brinkley-Cook (who replaced her mom, Christie Brinkley, who unfortunately broke her arm during rehearsals), Kate Flannery, Lamar Odom, and more. But DWTS is only a part of former pageant star Hannah Brown's impressive CV.
Article continues below advertisement
What else has Hannah Brown done? First off, she was big in the world of beauty pageants.
Even before she graduated from the University of Alabama in 2017, Hannah was already competing in local beauty pageants. She started her pageantry career when she was 15 years old and placed first runner-up in Miss Alabama Outstanding Teen in 2010 and second runner-up Miss Alabama Teen USA 2011. She kept competing (although she did go on a brief hiatus for a couple years), but it wasn't until 2018 when she was crowned Miss Alabama USA. During this time, Hannah used the spotlight to really open up about mental health issues. She told her fans that she had suffered from anxiety and depression, which is why she had to take a break from the pageant world for awhile.
Hannah stated, "I am here to encourage people and to be like … hey, I've been there, but here I am today. … I've been in a dark place, but there is light in the darkness."
Article continues below advertisement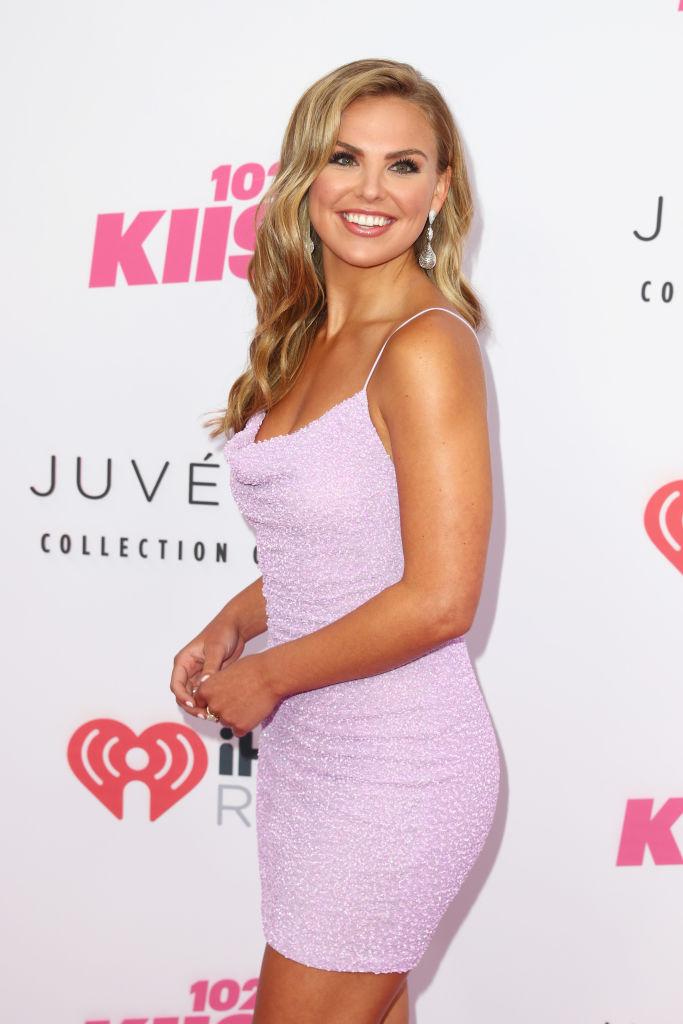 Article continues below advertisement
Hannah Brown also worked at an interior design firm.
Before she was cast in The Bachelor (more on that in a sec), Hannah worked for an interior design firm in Northport, Alabama. The studio was called Gracefully Done, and the former pageant star worked there for two years as an interior designer. Gracefully Done's website "specializes in creating elegant living spaces, while maintaining a functional and comfortable home," and has been around since 2007. Way back in November of 2017, Hannah posted a photo of her interior design team on Instagram, writing, "Shoutout to my work fam! I'm an interior designer at @gracefullydonedesigns and these are my people. Thankful that even though I left the day before Miss Alabama USA, and casually mentioned I entered "a pageant" for the weekend--these ladies lifted me up, and celebrated the Lord's vision for this season in my life." She also added that her job was "awesome."
Article continues below advertisement
Hannah's also been a freelance makeup artist and hairstylist, and interned in marketing.
According to Hannah's LinkedIn, she was a freelance makeup artist and hairstylist in Alabama in 2016 (LinkedIn still lists this position as "present," so maybe this is something she dabbles in now and then!). She also listed "Consultant" as a position she held between January 2016-May 2017. Her role description reads, "Developed strategies for clients to control anxiety of speaking publically [sic]. Educate clients on the techniques of creating and delivering messases [sic] for public speaking. Satifisfied [sic] client's [sic] needs by identifying problems and giving immediate feedback & solutions."
For two months in 2016, Hannah also interned as a lifestyle marketing and PR intern at John Paul Mitchell Systems in Los Angeles (it's unclear whether she was able to do this remotely or actually lived in LA for awhile). In 2015, back in Alabama, she held a position as a Campus Ambassador at TuskWear Collection for nine months.
But everyone mainly talks about her time on The Bachelor and The Bachelorette.
Hannah was cast in the Season 23 of The Bachelor. She was sadly eliminated by Colton Underwood (a professional football player) and placed 7th (she was pretty heartbroken about it). In March 2019, it was announced that Hannah was the lead for The Bachelorette's 15th season, and chose Jed Wyatt as her fiancé, but they shockingly broke up after filming the season because it turned out he had a girlfriend. Fans asked Hannah if she regretted her time on the show, and she responded by saying, "No. Uh, sometimes I question why things happened the way they happened, but there's so much good that came out of the experience. It just wasn't in the way that I thought it was going to be. But that's okay, that's life."
Article continues below advertisement
Did Hannah end up finding true love elsewhere? Here's who she's dating.
Article continues below advertisement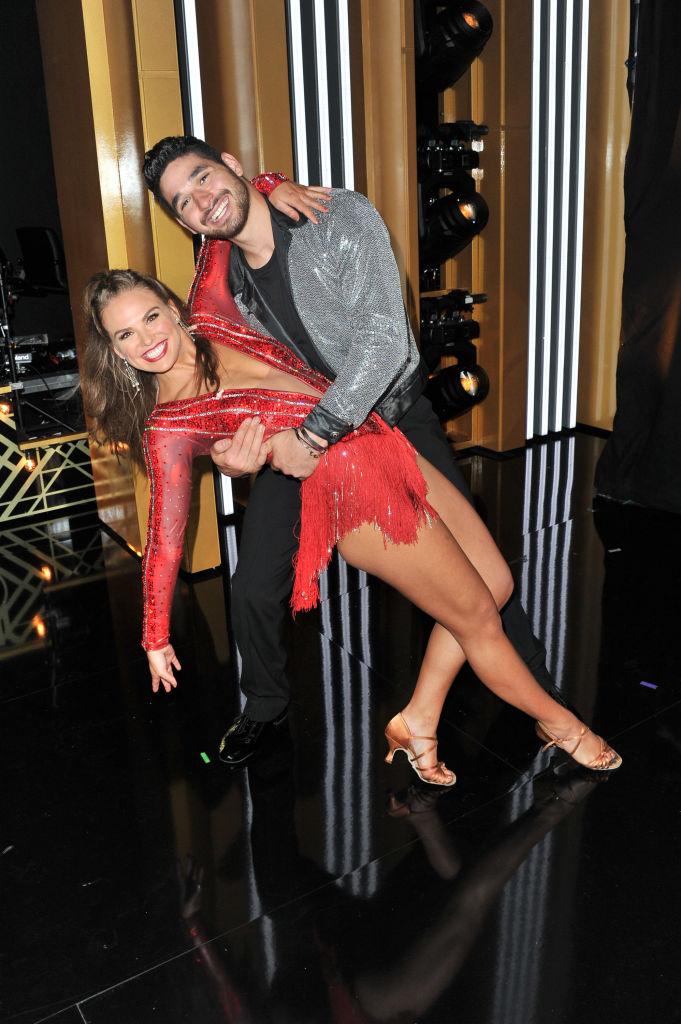 Fans are still obsessed with the maybe-couple.
Article continues below advertisement
Article continues below advertisement
You can catch Dancing with the Stars on ABC every Monday at 8 p.m. EST.