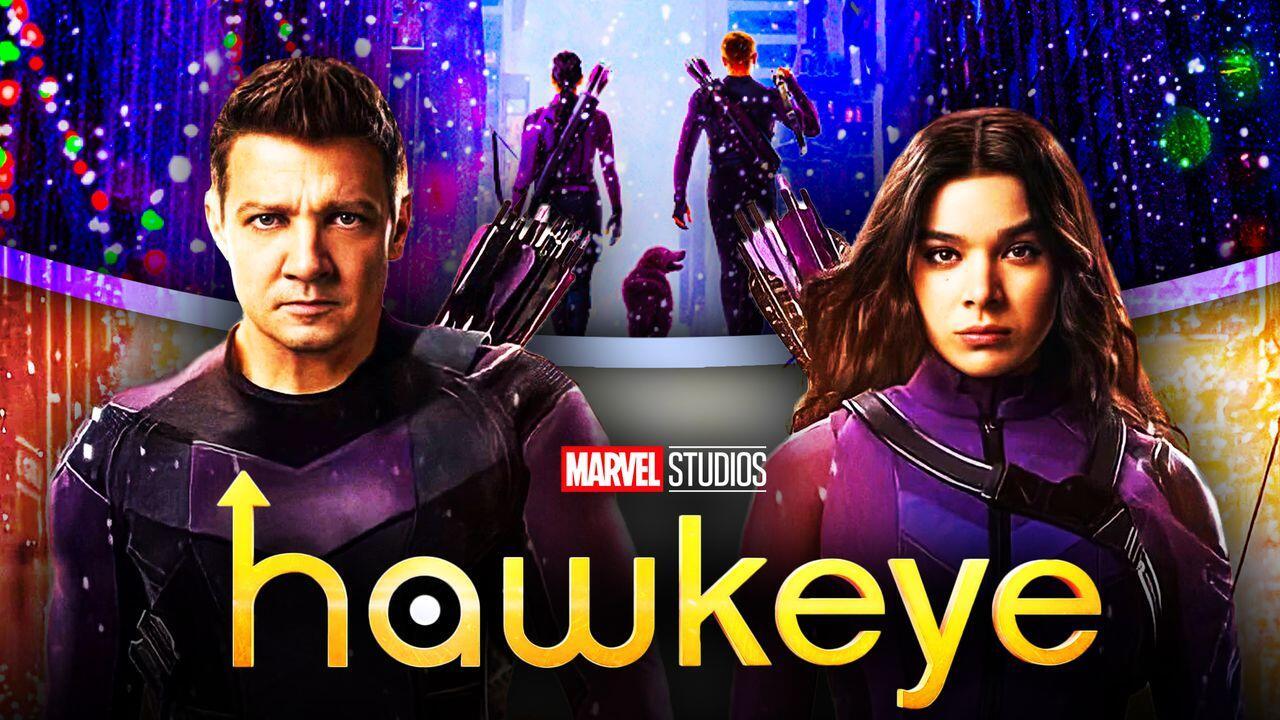 'Hawkeye' Is a Six-Part Marvel Miniseries That Perfectly Fills out the Holiday Season
Clint Barton finally has a story focused on him with 'Hawkeye' on Disney Plus. Here's when each episode comes out and how often you can catch them.
At long last, the Avengers' resident archer has his own story to tell in the Marvel Cinematic Universe with Hawkeye on Disney Plus. The character has been around since 2011 and has often been relegated to a side-character role in the film franchise's major crossovers. The new miniseries premiered in November 2021 and finally shines a spotlight on him. But he's not exactly shooting solo.
Article continues below advertisement
The Hawkeye show follows Clint Barton (Jeremy Renner) some time after the events of Avengers: Endgame. As Clint tries to readjust to normal life and spend time with his children during the holiday season, his past five years of violence during the Blip start to catch up to him. He must try to put the past to rest all while attempting to make it home to his family in time for Christmas. Meanwhile, he reluctantly takes on a protegé in crack shot archer Kate Bishop (Hailee Steinfeld).
This short new miniseries shows off a more grounded and personable story for one of Earth's Mightiest Heroes. And the best part? This unconventional Christmas story is perfectly timed for the holiday season.
Article continues below advertisement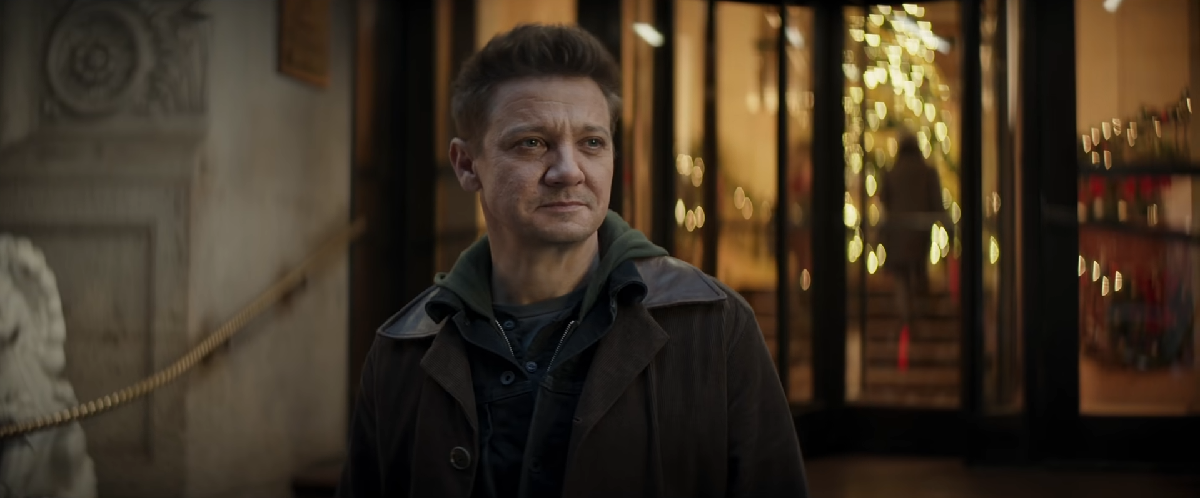 Here are the release dates for new 'Hawkeye' episodes.
Hawkeye takes place in December 2024, one year after the Avengers restored the universe's population, who were erased by Thanos. While Clint tries to recover from the trauma he experienced from losing his family and a lifetime of war, he has little time for rest when the past rears its ugly head. The suit he wore as Ronin, Clint's killer vigilante alias, made a reappearance at several crime scenes, forcing Clint to put his holiday plans on hold in order to retrieve it.
Article continues below advertisement
The suit was unwittingly used by Kate Bishop, who stole it from a black-market auction. While wearing it, she was seen at an attack on a charity event attended by her and her wealthy mother, Eleanor (Vera Farmiga). It was subsequently linked to the mysterious murder of Armand Duquesne III (Simon Callow), the former head of an influential family.
With Clint trying to settle old scores and Kate suspecting foul play from her mother's new fiancé, the two form an unlikely duo in trying to achieve their respective goals, all while Clint tries to make it home in time to unwrap presents with his wife and kids on Christmas morning.
The first two episodes premiered on Nov. 24, 2021. As a six-part series, new episodes air weekly. Episode 3 premieres on Dec. 3, Episode 4 on Dec. 8, Episode 5 on the 15th, and the final episode on the 22nd.
Article continues below advertisement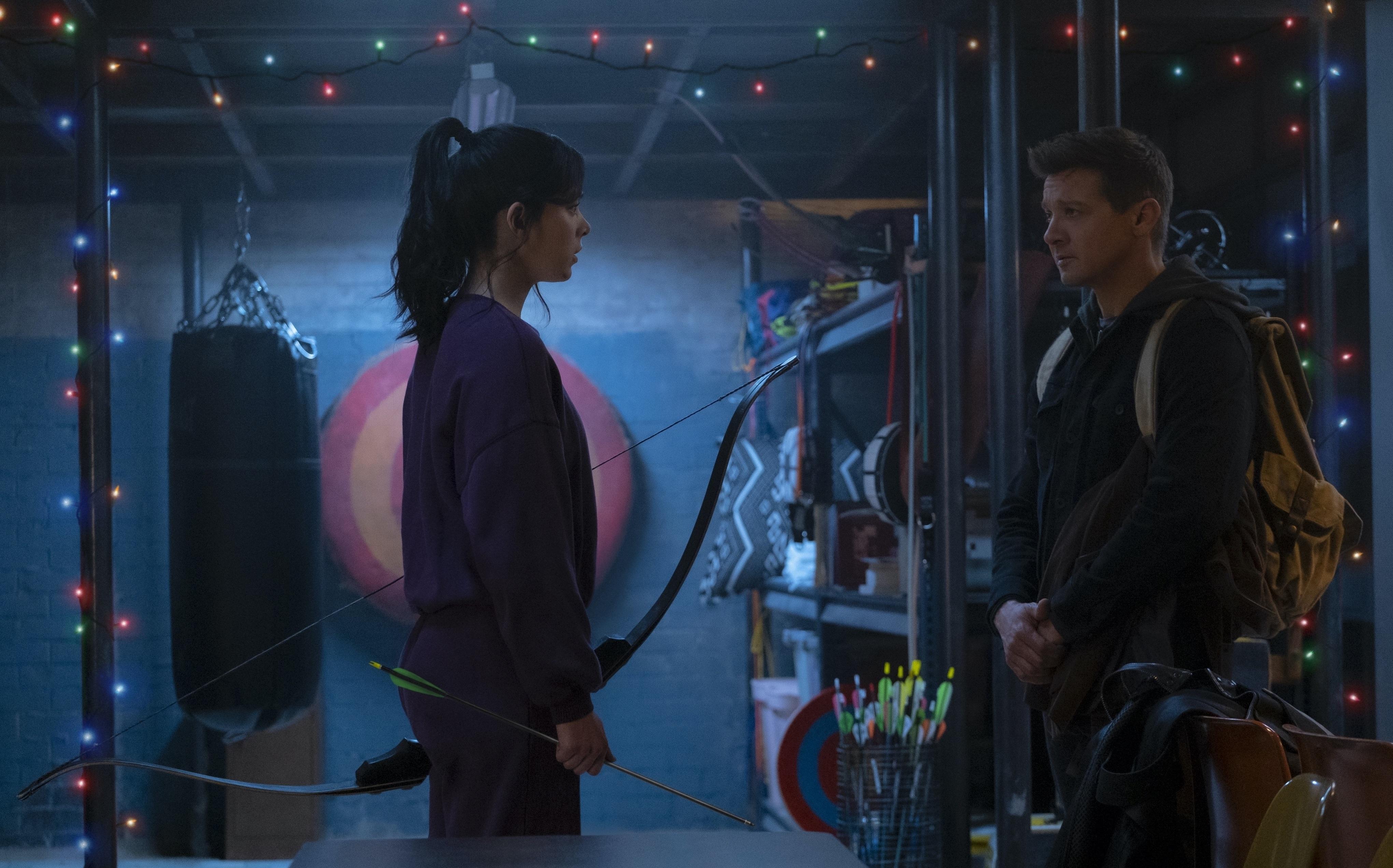 When do new episodes of 'Hawkeye' start streaming?
As a weekly series, new episodes of Hawkeye will premiere every Wednesday between November and December. The series is projected to end on Dec. 22, mere days before actual Christmas Day. In other words, Hawkeye is perfectly timed to celebrate the holiday season from beginning to end.
Hawkeye is streaming exclusively on Disney Plus.