Let's Recap the First Two Episodes of 'How I Met Your Father' — Is it Worth Watching? (SPOILERS)
The first two episodes of 'How I Met Your Father' introduced us to Sophie and her new crew of friends. Let's recap the first two episodes.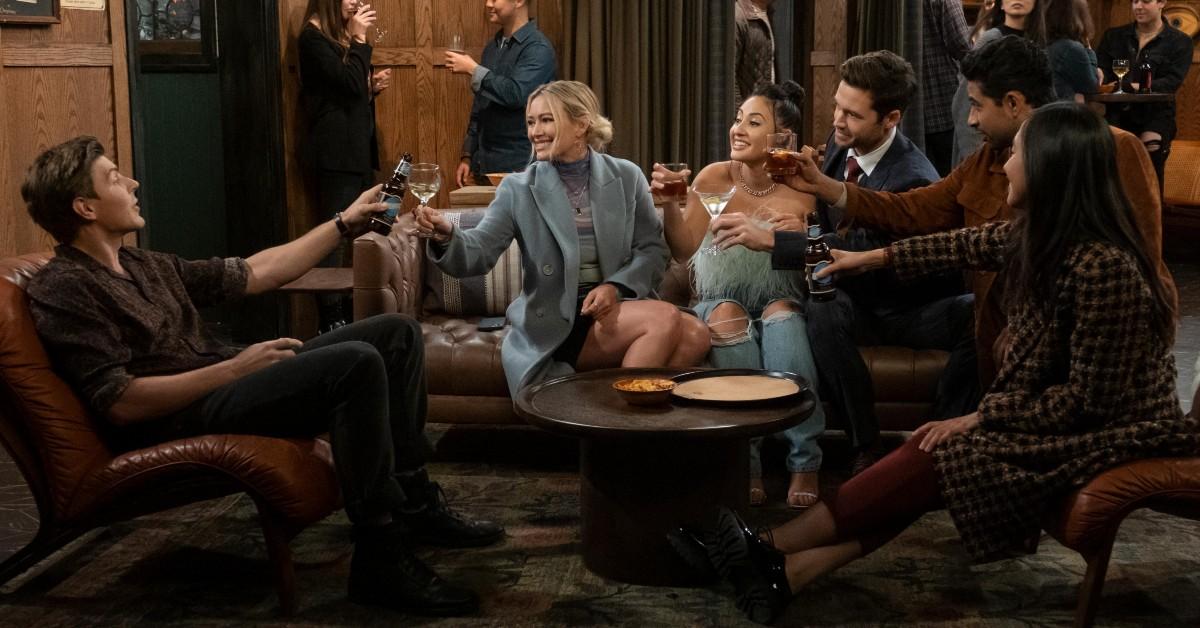 Warning: The following article contains spoilers for Episodes 1-2 of How I Met Your Father
Kim Cattrall sits on a glamorous couch in an elegant New York City apartment, her wine glass appropriately filled to the brim. Stop right there Samantha Jones fans! Kim is here to introduce us to another New York City gal looking for love. She plays the older Sophie, regaling her son with the drama-filled tale of how she met her father back in the day. Welcome to the new Hulu series How I Met Your Father!
Article continues below advertisement
The series follows a similar format to its predecessor, How I Met Your Mother. As older Sophie looks back on her love life, we flash back to younger Sophie, played by Hilary Duff (who also is an executive producer on the series). Sophie's running late for a Tinder date with a man she's convinced is the love of her life. She hauls her butt into an Uber, where she meets Jesse (Chris Lowell) and his best friend Sid (Suraj Sharma).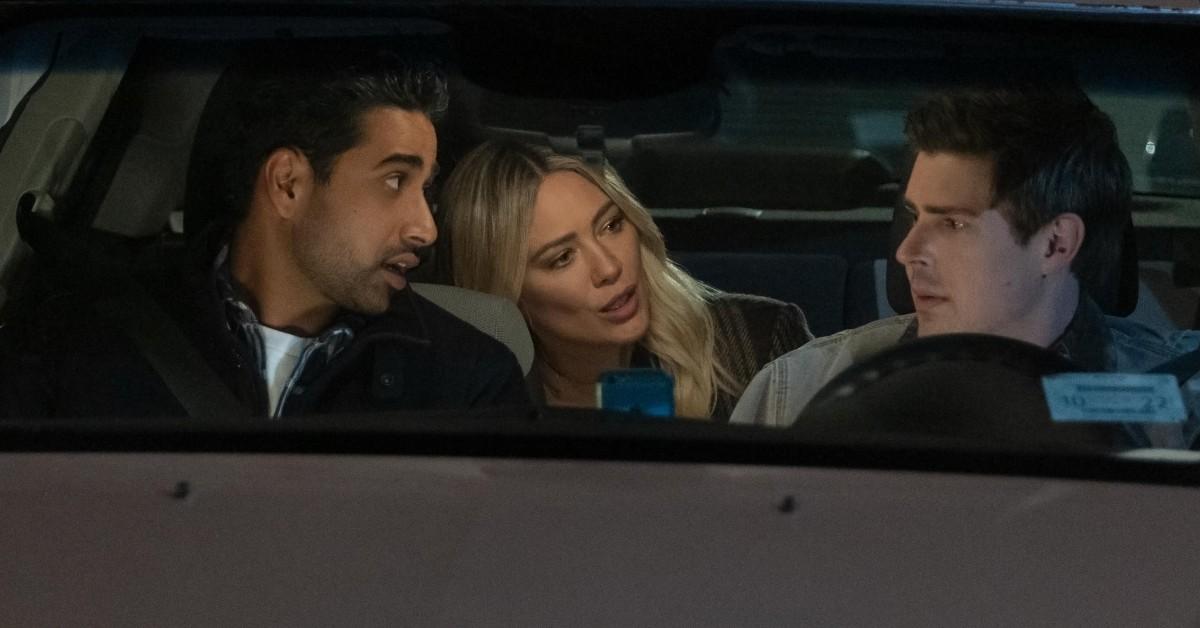 Article continues below advertisement
What else went down in the first two 'How I Met Your Father' episodes? Let's recap!
Sophie tells Jesse and Sid how she's been texting her dream man Ian (Daniel Augustin) for weeks. She's convinced he's the 'one' even thought they've never met IRL. He's a dreamy marine biologist whose first crush was Tamera Mowry! Clearly he's got good taste if he watched Sister Sister! Sid tells Sophie that he plans to propose to his girlfriend by tricking her into thinking they're going to a Beyonce concert. Instead, he plans to propose to her at the bar he owns called Pemberton's.
Sid calls Jesse out for crushing on Sophie after she leaves the Uber. Jesse denies it. We learn later that Jesse once tried to propose to his ex, but she turned him down and his epic fail proposal went viral, so Jesse is understandably jaded about romance. Meanwhile, Sophie has the perfect first date (Older Sophie says it was so perfect she didn't look at her phone once!) with Ian until he drops a reality bomb: he's moving to Australia that night.
Article continues below advertisement
Older Sophie notes that she did what any woman does when faced with crushing, romantic disappointment: rant about it to their bestie. Sophie's best friend/roomie is Valentina (Francia Rasia), who also displays good taste from the get-go by wearing a stylish Selena Quintanilla shirt for the entire episode. Unfortunately, Valentina is a bit distracted from best friend duties: she's a stylist who brought home a hot London guy named Charlie (Tom Ainsley) from London Fashion Week.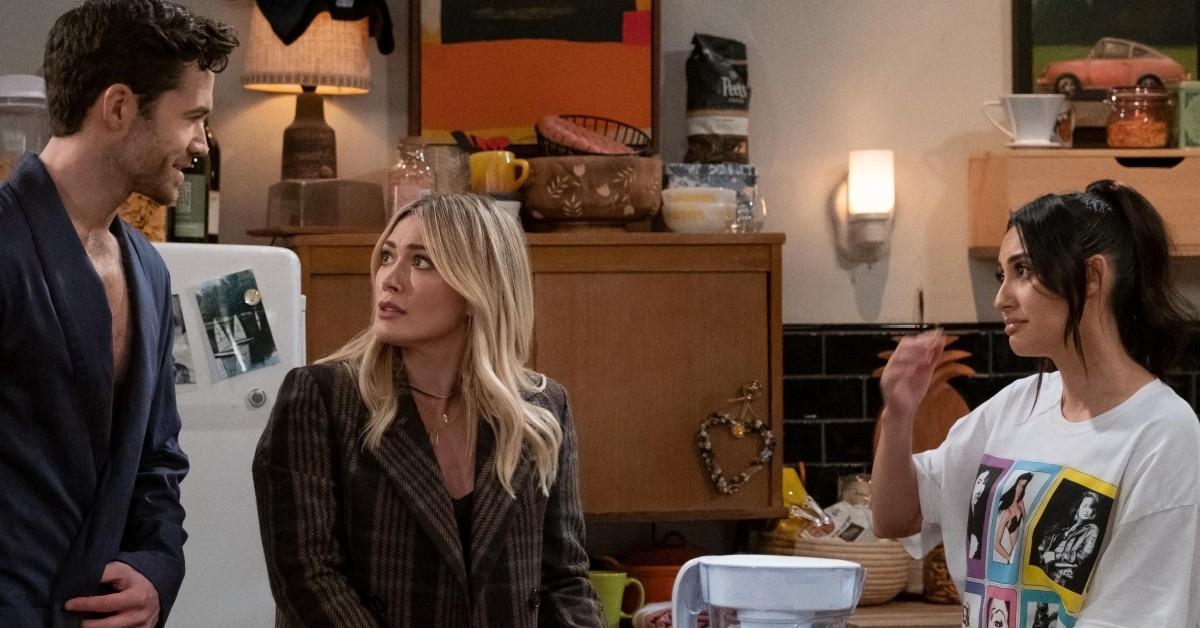 Article continues below advertisement
The proposal aftermath.
Sophie's inspired by Valentina's daring — why should she give up on the potential she has with Ian? 14 hour time difference be damned! Of course, Sophie accidentally grabbed Sid's phone when she left the Uber (remember how older Sophie said she never checked her phone during the date?) Sophie, Valentina, and Charlie rush to Sid's bar and nearly wreck the proposal surprise. We meet Jesse's sister Ellen (Tien Tran) at Sid's bar. She's a divorced lesbian looking for love in New York City.
Sid manages to propose to his lady, she says yes, and Sophie gets her phone back. She rushes to the airport, friends in tow, where she magically finds Ian and tells him that she wants to continue a relationship. It's all very dramatic.
Article continues below advertisement
Ian tells Sophie in the security line that he'd love to continue a relationship with her, but he just doesn't think it'll work long-distance. He teases her with the promise of "maybe one day." Sophie and her new friend group end the episode at Jesse and Sid's apartment, which used to belong to an old married couple. Yes, it's Lily, Marshall, and Ted's old apartment! (They even left the iconic swords)!
Article continues below advertisement
Episode 2: FOMO
Sophie decides to embrace her new life sans Ian by texting Ian nonstop. Meanwhile, Valentina is feeling seriously smothered by Charlie. She and Sophie concoct a plan to help Charlie make new friends by meeting up with Sid and Jesse at this trendy bar called FOMO. Jesse mistakenly believes Valentina invited him there as a set-up for a date with Sophie. Meanwhile, our heroine can't let go of her running gag with Ian: taking pics of Jason Momoa look-alikes.
Jesse attempts to open his heart up to romantic possibility with Sophie at FOMO (per Sid's advice). Unfortunately, Sophie gets distracted by a Momoa-man and just has to send a pic to Ian. This gets her kicked out of FOMO. However, Sophie lets go of her fear of making mistakes, declaring to Valentina that they've still got several years to make messy decisions. Charlie tells Valentina he's moving out but he would like to take her on a proper first date.
Article continues below advertisement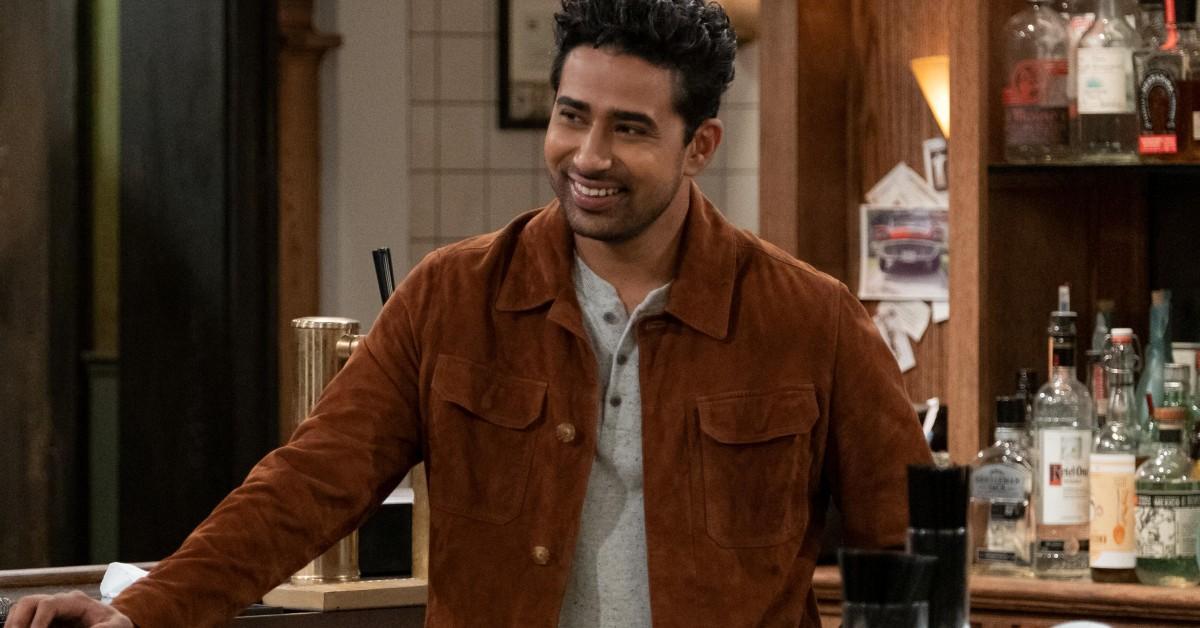 Sophie does admit to Jesse that she's not in the best place to pursue things romantically with him, asking if they can be friends instead. (Yes, these two give off major Ted/Robin vibes). Jesse agrees, and they bond over their mutual comfort song, "Drops of Jupiter." Meanwhile, Ellen tried to flirt with multiple women at FOMO and failed miserably, but she was okay with that because at least she put herself out there.
Some classic HIMYM fans say How I Met Your Father is definitely worth a watch, even if only for the Easter eggs. The show is off to a good start (despite poor critic reviews), and will hopefully fare even better in future episodes by shedding the weight of trying to be exactly like How I Met Your Mother. Sophie and her crew have their own stories to tell. Is Jesse the father of Sophie's son? Is it Ian? Another mystery man? (Josh Peck did appear in the trailer!) We'll just have to wait and see. You can stream Episodes 1-2 of How I Met Your Father now on Hulu.