This Tiny IHOP Will Make Your Dining Experience So Much More Intimate
Wondering how to eat at the tiny IHOP? You're not alone. The brand-new (and small) restaurant in California is open for business. Details!
The nation's avid fascination with tiny homes has just been brought to the next level because IHOP now has its own "tiny home" restaurant.
Yes, you heard that correctly — officially deemed "the world's tiniest IHOP restaurant," the IHOP Tiny Home in Los Angeles, Calif. only serves six guests at once, and features an exclusive, one-of-a-kind menu, including new twists on IHOP classics. So, how does one eat at the tiny IHOP?
Here's what you need to know about how to eat at the tiny IHOP.
Article continues below advertisement
Avid pancake fans and general breakfast enthusiasts around the world have been hungrily eyeing IHOP's latest ~tiny~ creation, which was announced on Wednesday, Oct. 16.
The tiny IHOP is a collab with A&E's hit series, "Tiny House Nation," according to the press release. Standing at a slight 170 square feet and decked out with a totally functional kitchen, (obviously) a pancake griddle, seating for six, and the chain's signature slew of syrups, it makes for a dream dining experience.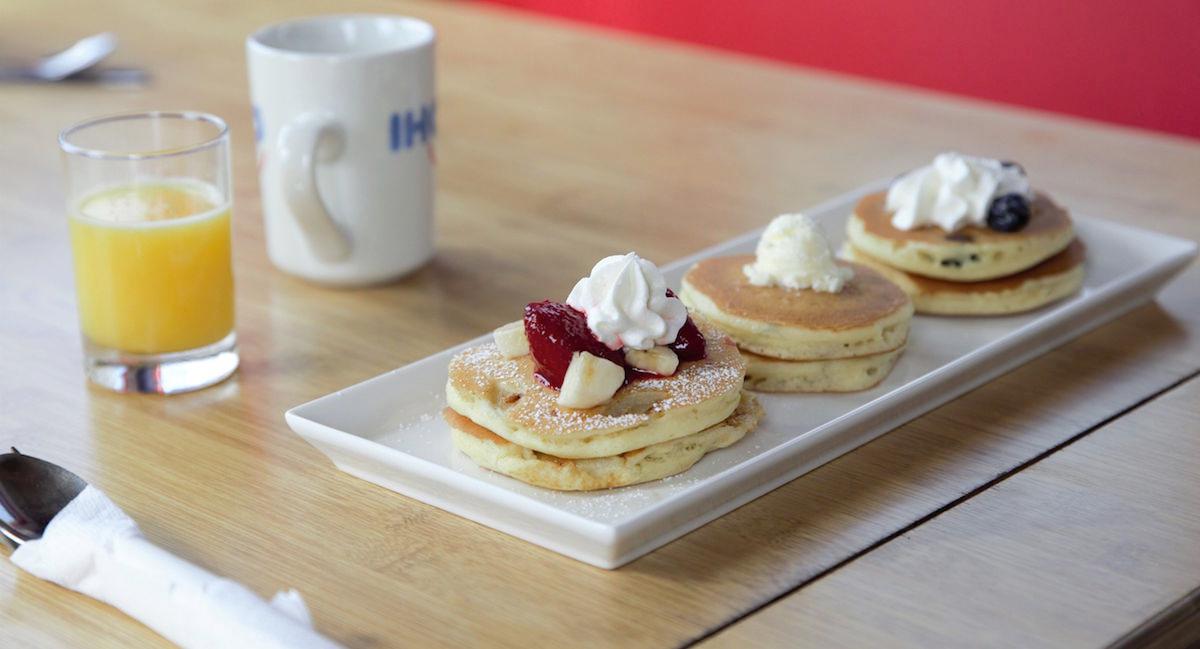 Article continues below advertisement
Between free dinner and an exclusive menu, booking might be tricky.
And reservations are required, but they're only open to members of MyHOP, which is the chain's perks program. If you're considering signing up solely for this opportunity, do so by 12 a.m. PT on Oct. 20 to ensure you could potentially secure a seat at one of the specified reservation times.
All MyHOP members will receive an email on Oct. 24 with instructions on how to book a table for two through Yelp, per the press release. Reserving your spot — and your dinner — will be free. You'll want to book your table fast, though, because reservations are first-come, first-served.
You'll have two seating options: a four-person communal booth (similar to regular IHOP seating) or at a two-person pancake bar, which is situated before the restaurant's tiny kitchen.
Article continues below advertisement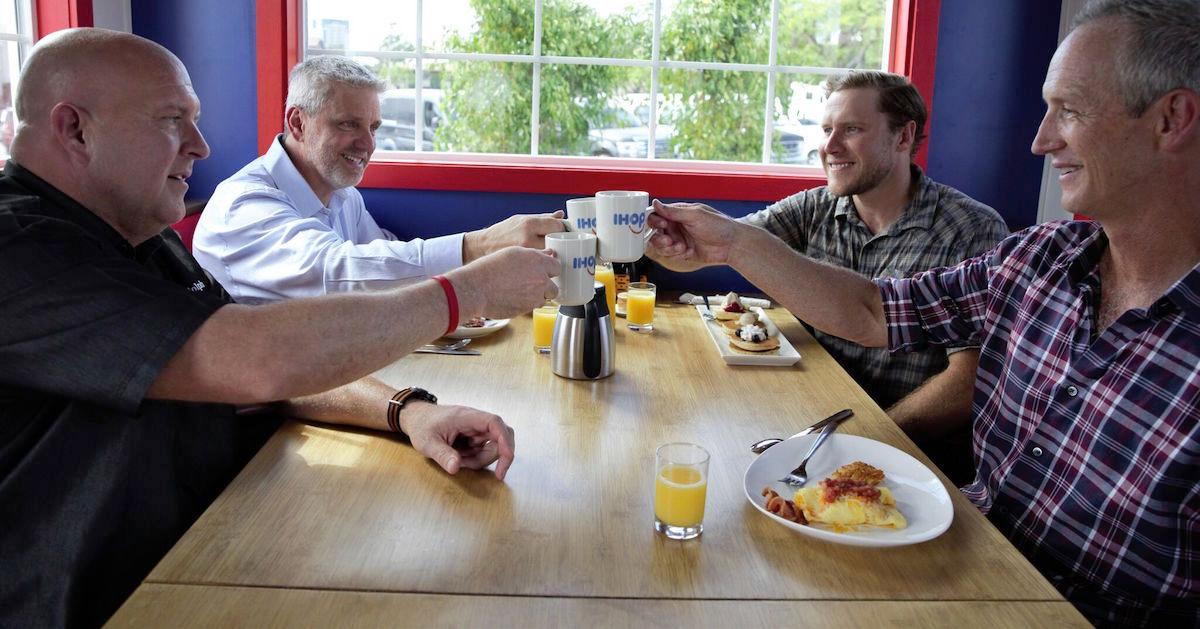 If you don't book your reservation in time, though, you can still win a meal there.
That's right — you could win a free two-night, three-day trip for two to Los Angeles. And obviously, a free meal in the Tiny IHOP would be included.
Once you receive reservation access via email, per the press release, MyHOP members will be able to enter to win the Tiny IHOP sweepstakes. Simply navigate to the Tiny IHOP Sweepstakes website for Official Rules as well as more details when they go live.
Article continues below advertisement
In the press release, Brad Haley, IHOP's Chief Marketing Officer said they're looking forward to offering fans an exclusive dining experience with a totally unique menu. Haley said:
"We have some of the most devoted fans in the world so we are excited to offer our MyHOP email club members a one-of-a-kind IHOP dining experience that they'll never forget."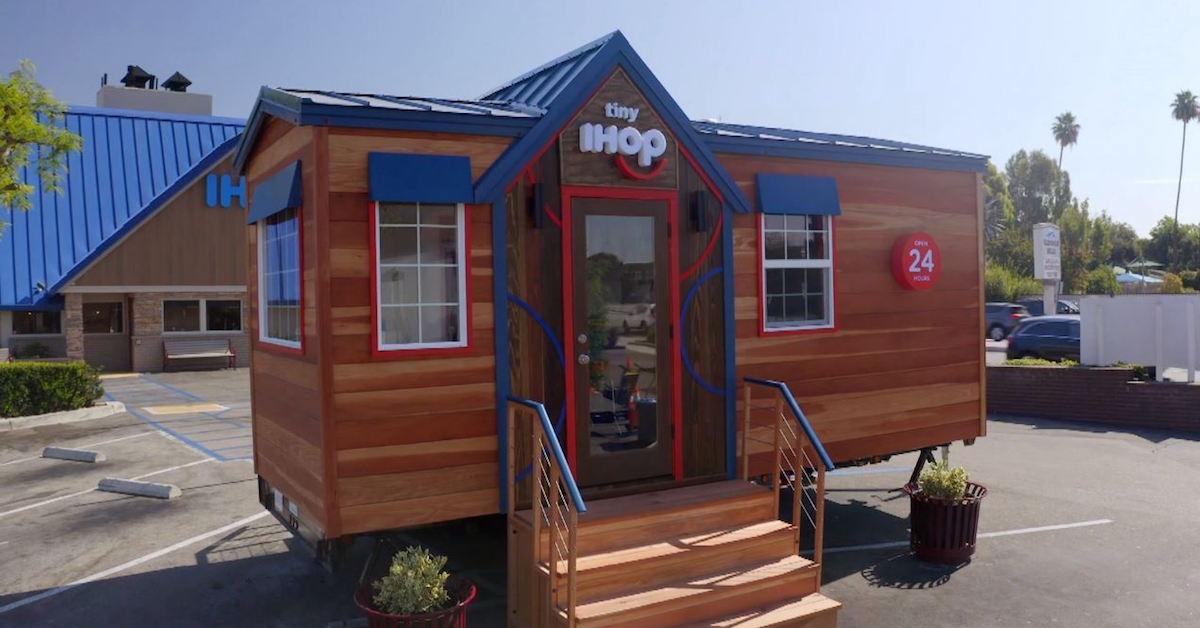 Haley continued: "The Tiny IHOP Dinner Series, which will feature twists on IHOP menu favorites and seat up to six guests at a time, is one of the many exclusive perks that loyal pancake fanatics can expect to see from IHOP in the future."
It's always been a dream of mine to live in a tiny home for a week, but dining in a tiny IHOP is quite the opportunity. With a free meal, limited-edition menu options, and obviously limited space, this is everything I could ever want. Tiny pancakes, here I come.