'Bullet Train' Looks Like a Stylish, Action-Packed, Hilarious Thriller
Is 'Bullet Train' a comedy movie? The upcoming film stars Brad Pitt as an aging assassin trying to get out of the business and start fresh.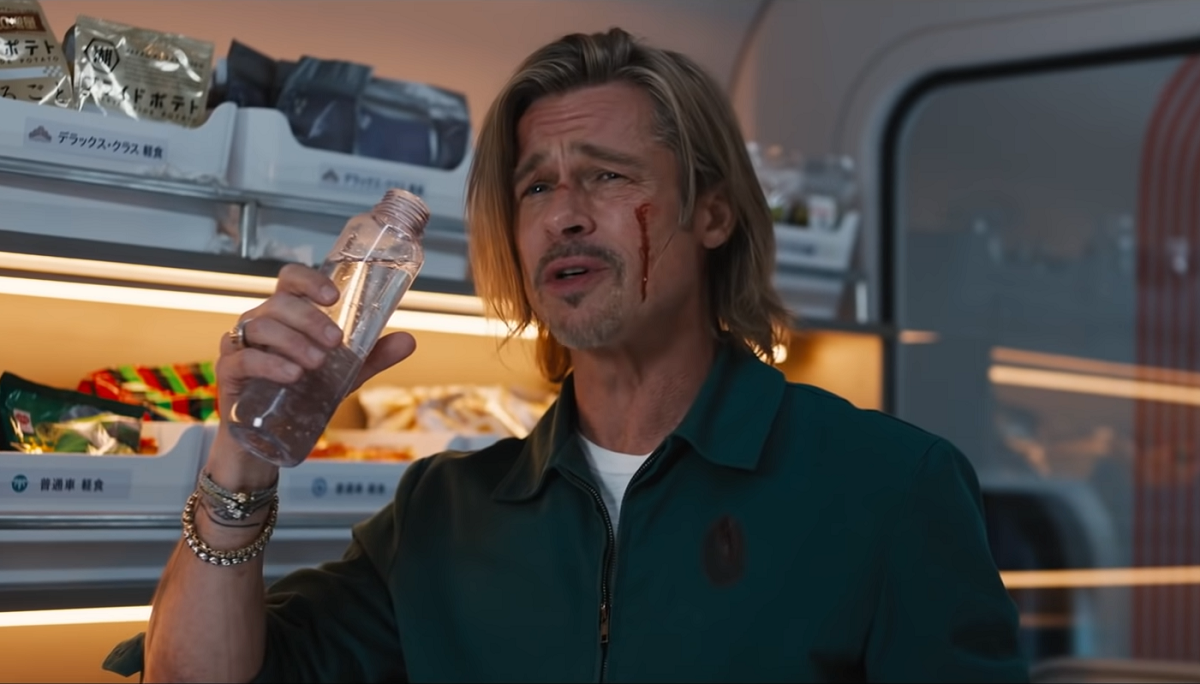 If you want some action and thrills but superhero movies aren't your thing, you may want to add Bullet Train onto your list of films to see for 2022. The upcoming film features a star-studded cast including Brad Pitt, Joey King, Brian Tyree Henry, and Aaron Taylor-Johnson as hired assassins all stuck on the same Japanese bullet train.
Article continues below advertisement
Despite its intense premise, the trailer features plenty of laughs sprinkled throughout. Does that make Bullet Train a comedy film more than anything?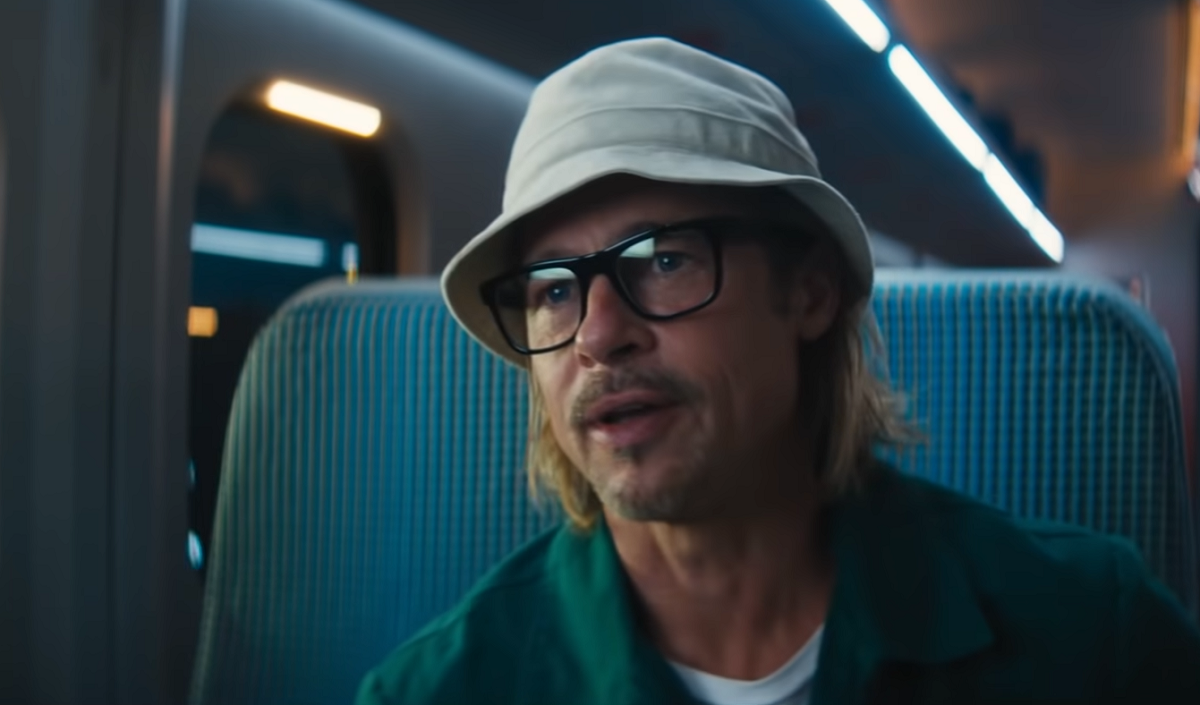 Article continues below advertisement
Brad Pitt stars as Ladybug, a professional assassin trying to quit the business. Unfortunately, his handler Maria Beetle (Sandra Bullock) pulls him back in for another gig: Pick up and secure a mysterious briefcase aboard a bullet train headed from Tokyo to Morioka.
While the job sounds simple, he soon discovers that there are several more assassins on board with him, each of whom are after the same briefcase. The job may be daring and the action may be wild, but there are jokes to be had.
Article continues below advertisement
Is 'Bullet Train' a comedy?
Bullet Train is directed by David Leitch. He first achieved fame in Hollywood for co-directing the critically-acclaimed film John Wick alongside Chad Stahelski, though David went uncredited at the time. He went on to direct films like 2017's Atomic Blonde and more famously, Deadpool 2 in 2018. He also directed Fast & Furious Presents: Hobbs & Shaw and has even performed stunt work in multiple Matrix films, among several other productions.
Anyone who's watched John Wick will know that David Leitch is no stranger to tight and elegant action sequences that feature more finesse than spectacle. But David's work on Deadpool 2 is also noteworthy as he adapted the popular Marvel character and several B-list mutants in a sequel that stands on equal footing with its predecessor.
Article continues below advertisement
To that end, Bullet Train is equal parts action and comedy. Sony Pictures even calls it "a fun, delirious action-thriller." The trailer alone looks like it blends the best parts of John Wick and Deadpool 2, two of his most notable works. With goofy but tight action sequences amidst high-speed stakes, Bullet Train looks like a film to watch out for.
Article continues below advertisement
It even stars actors who were previously featured in Deadpool 2. The film stars Brad Pitt, who had the smallest of cameos in the Marvel film as Vanisher, a hero who is invisible for the whole time save for his death, where Brad is seen for no more than two seconds.
According to Screen Rant, his cameo took only half an hour to shoot and Brad had a great time doing it. Brad was previously in consideration to play Cable in the film before turning down the role due to scheduling conflicts.
Zazie Beets is also featured in Bullet Train as another assassin named Hornet. Zazie had a major starring role in Deadpool 2 as Domino, a mercenary whose mutant ability is her uncanny luck.
Bullet Train is scheduled to premiere exclusively in theaters on July 15.