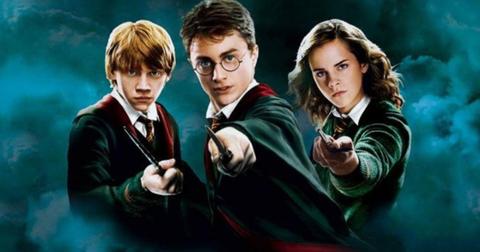 'Harry Potter' Likely Won't Hit Netflix U.S., but There's Another Way to Watch
By Devan McGuinness

Oct. 28 2020, Published 5:34 p.m. ET
There are some book franchises that transition really well into movies. The ones that do often become more famous and well-known because it catches the fans of the book and then makes new ones with the movie. One of the most popular that nailed both books and movies is Harry Potter and now fans are always wondering: Is Harry Potter coming to Netflix? Here's what we know.
Article continues below advertisement
Is 'Harry Potter' coming to Netflix?
There were rumors in January of 2019 that the entire Harry Potter franchise was going to hit the streaming platform Netflix. It was supposedly going to happen later in that month, but fans who were thrilled with the news were devastated to find out there was a catch.
Article continues below advertisement
As Seventeen reported, while it was technically true that the Harry Potter movie franchise was heading to Netflix, it wasn't true for everyone — particularly it wasn't true for anyone who lives in the United States or anywhere outside of select locations. "Unless you live in Australia or New Zealand, the movies won't be available to watch on Netflix," the publication wrote.
It's true, at that time, Harry Potter was hitting Netflix, but only in those countries.
Well, where can you stream 'Harry Potter' then?
As we come up on the end of 2020, Harry Potter still isn't hitting U.S. Netflix. While not being able to stream the Harry Potter franchise's many movies on Netflix is a bummer, all is not lost. There is a way for Americans to watch the movies — yes, all of them — without needing to buy each movie individually or spend lots of money on a Blu-ray bundle pack.
Article continues below advertisement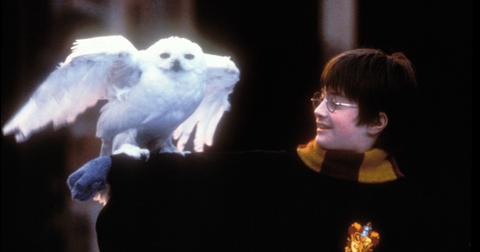 As of October 2020, all of the Harry Potter movies are available to stream on the new platform Peacock. The new streaming service is "owned and operated by the Television and Streaming division of NBCUniversal, a subsidiary of Comcast." Obviously given the name due to the logo of the network, this is its answer to competing with Netflix. And this platform having access to all the Harry Potter movies is certainly giving it a boost.
Article continues below advertisement
The best part of all of this for people in the U.S. is that Peacock is giving access to these movies for free. Yep, you don't have to be a subscriber to this platform because they offer a tiered option to an audience who doesn't mind sitting through advertisements.
Article continues below advertisement
For anyone who doesn't want to sit through the advertisements while watching a Harry Potter-athon, you can pay for the tier offering ad-free viewing for $9.99 per month.
Vulture previously reported, though, that the Harry Potter series will not be available continuously on Peacock. The films will "play on the service during multiple windows between October and March."
The first window started in October, so you have until the end of the month to get your Harry Potter fix. "The first window will last for a month, with the movies then airing on NBCU's linear broadcast and cable networks (and, potentially, their websites)," Vulture shared. "They'll then return to Peacock early in 2021."